Just two days away from KANGDANIEL's concert, First Parade In Manila. I was at work when I suddenly received a text from my friend, Kuya Rob, at around 2 p.m saying: "NIAH NAG-CHAT MEEEEE" (Niah I sent you a message). I immediately panicked when I read it because my friend and I only talk through Messenger chat or video calls when we're not together, and never text each other unless it's really something important.
I hurriedly replied to his chat asking what it was about because he still didn't mention anything in the message and just said "NIAAAAH!". It was until he replied that made me realize it's possible to feel relief and extreme panic at the same time. I felt relieved because it was nothing bad, but panicked again because he said that we were given the chance to attend Daniel's first concert here in the Philippines! My mind suddenly felt like a browser with multiple tabs asking, "How will I be able to get there?," "Is my budget okay?", "Will there be no schedules that will be interrupted?", and all that.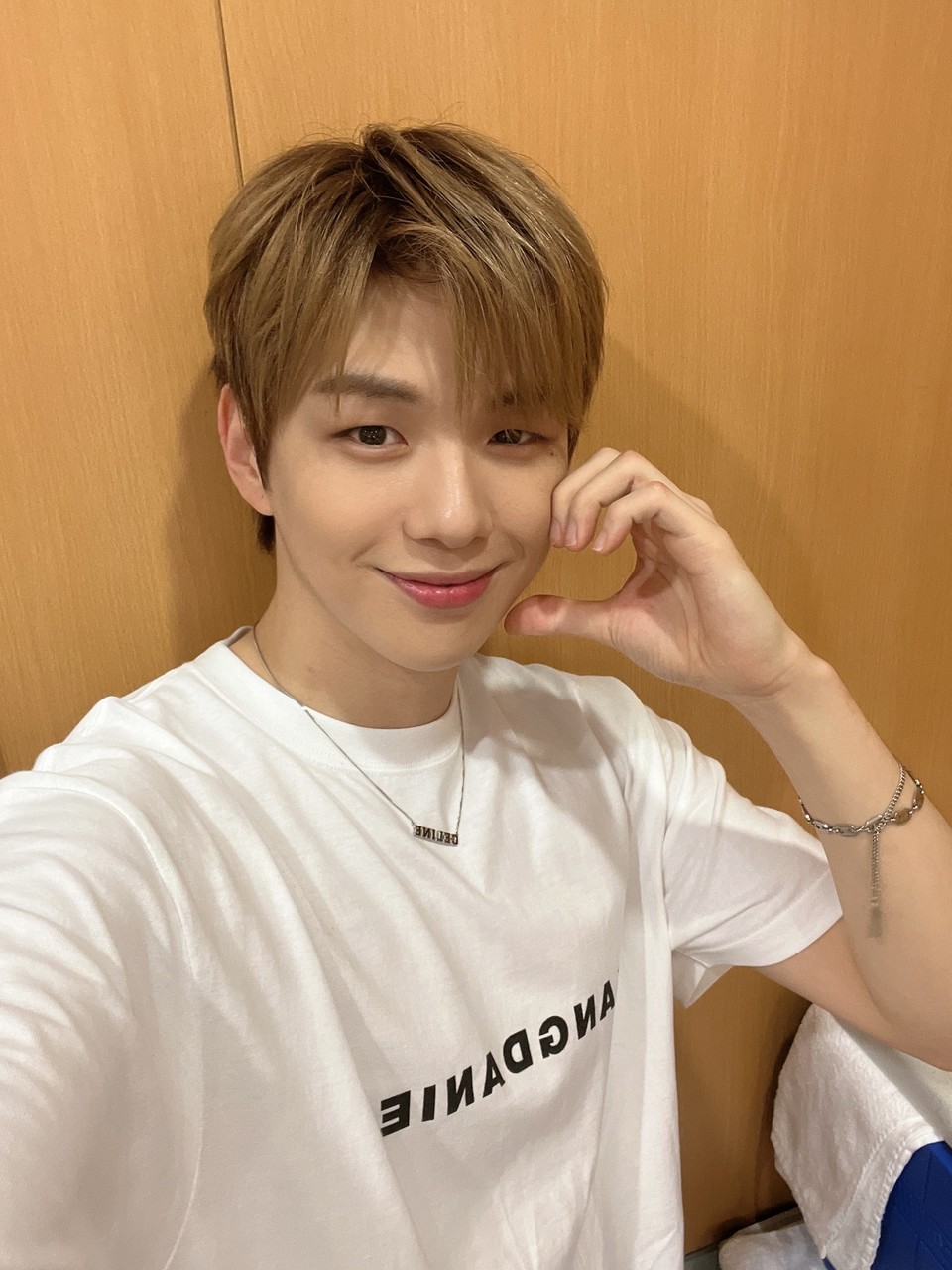 ADVERTISMENT - CONTINUE READING BELOW ↓
As a Daniel biased during his promotions in Wanna One, I REALLY wanted to go. It's been five years since I last saw him, and it was during their group's first fan meeting here in the country. After almost five hours of contemplating whether my friend and I could make it to the concert (it's because we live a 12-hour bus ride away from the venue, and plane tickets are already so expensive, we didn't have the budget), we decided to just go and accept it thinking, "When will we have another chance like this in our lives?".
Fast forward to show day. Good thing we have a friend who we contacted if we could stay at her apartment for a while as we prep ourselves for the concert. It was really a huge help for fans like us, especially since this trip really happened spontaneously. It gave us a few hours of rest and recharge our energy before going to the concert.
At around 4 p.m, we arrived at the venue. Being able to see the marquee sign just outside the New Frontier Theater felt so surreal and made me think, "Is this real? Am I really going to see Niel tonight??" Kuya Rob and I were jumping and squealing, not giving the slightest care about how people would think of us. After claiming our tickets, we got in line with the rest of Filo DANITYs outside the venue. KANG DANITY PH, KANGDANIEL's Philippine fanbase, handed out the banner that we will be using for the special event DANITYs prepared for KD.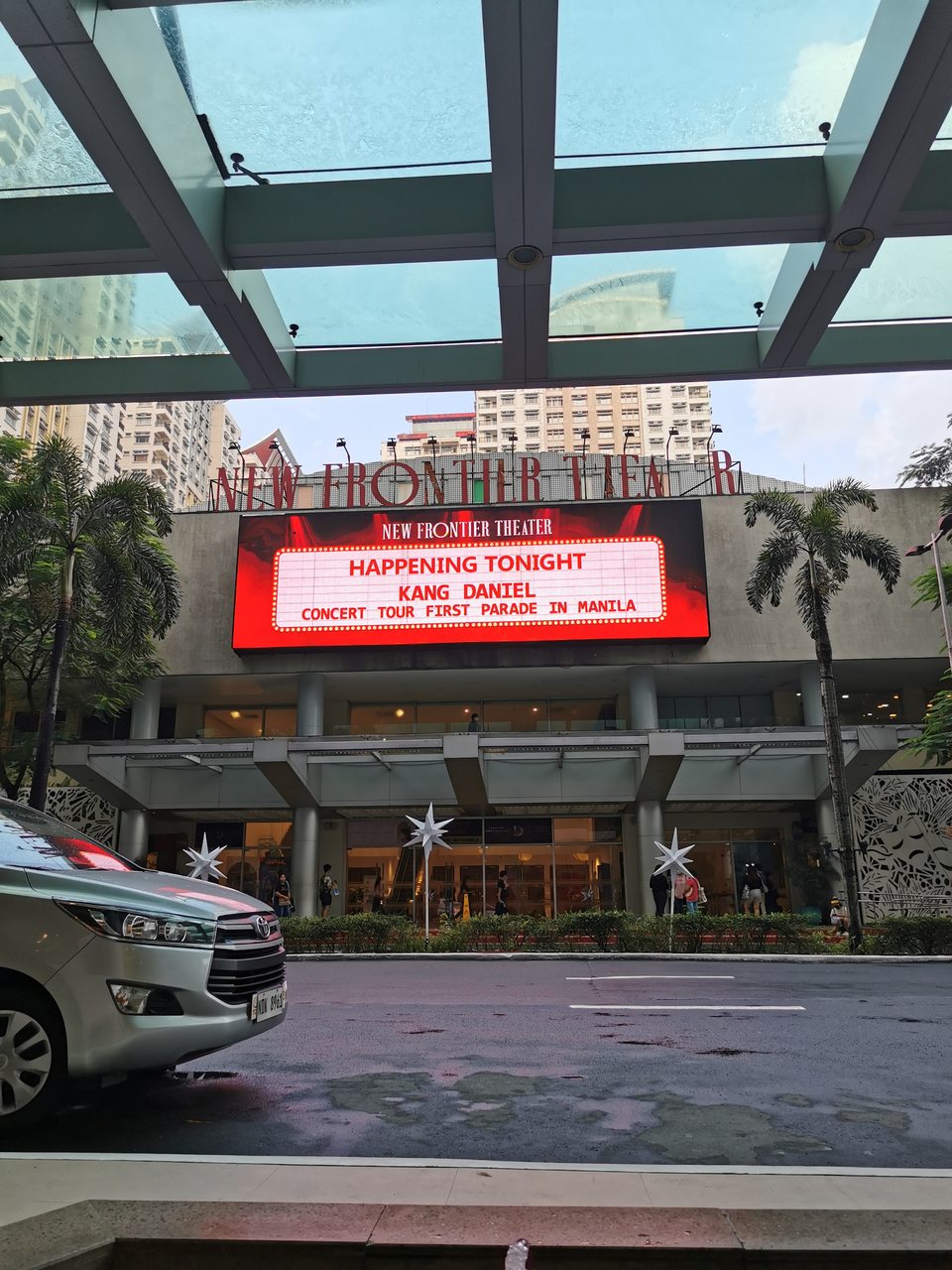 One of my favorite parts of attending events like this is the interaction between strangers who are ahead or next in line. We were thrilled that the DANITY who was ahead of us in line was also a Wannable! We watched the DANITY next to us in line unbox her official Danibong (KANGDANIEL lightstick) and we jokingly asked, "Do you want us to film your unboxing video?" She also gave us freebies after that. A few people were also handing out freebies and it felt so heartwarming, even chocolate crinkle cookies were being given!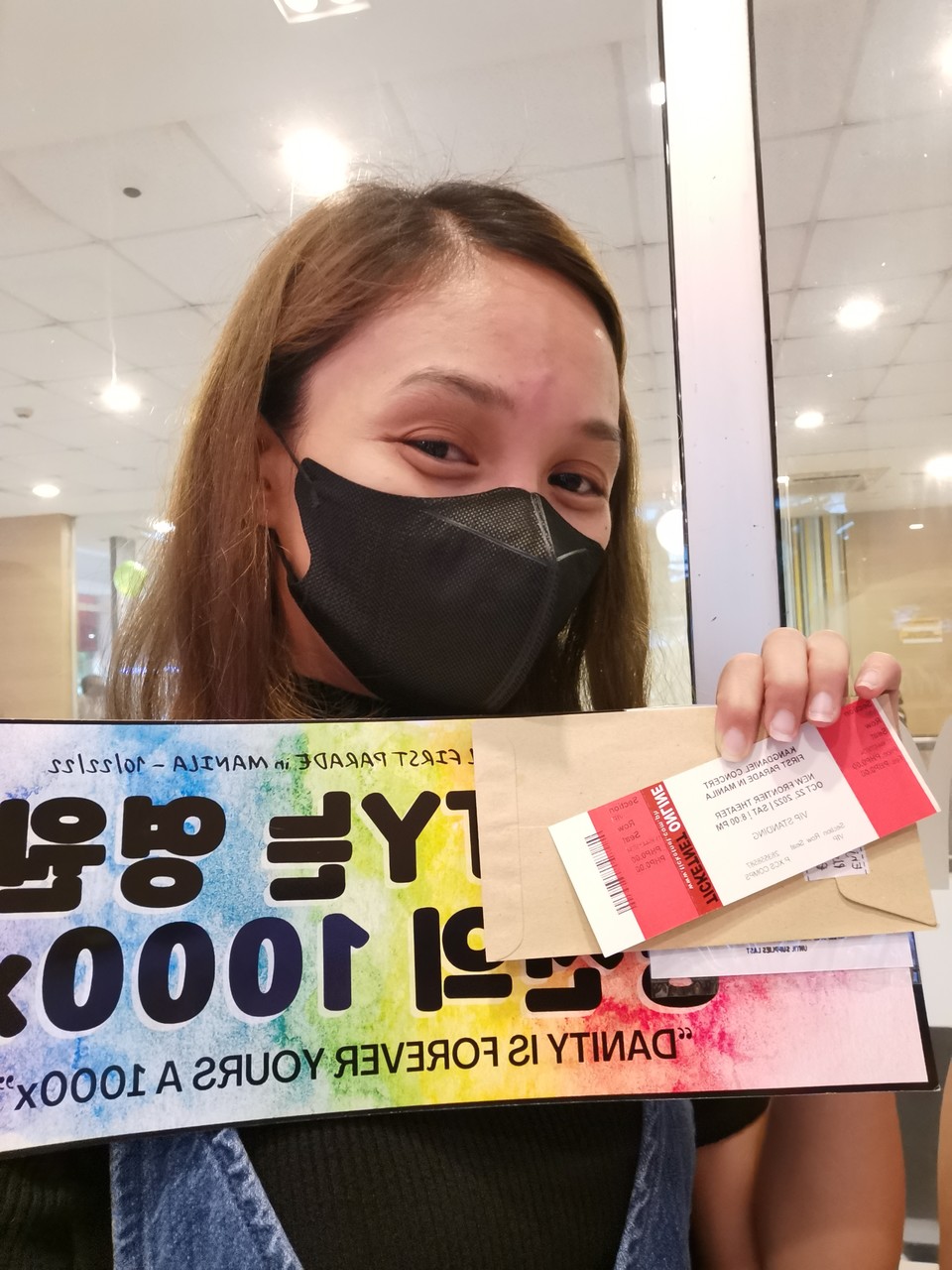 ADVERTISMENT - CONTINUE READING BELOW ↓
The time came when the staff was already letting the people enter the venue and Ate Hanna, my other friend who I just met for the first time during that day, arrived. While still in line, we took a picture with the KD standees that were prepared by KANG DANITY PH, and received a handful of freebies from them as well. It was delightful to see DANITYs of all age, and seeing mommy DANITYs there made me say, "Ah, now I see myself in 10 years."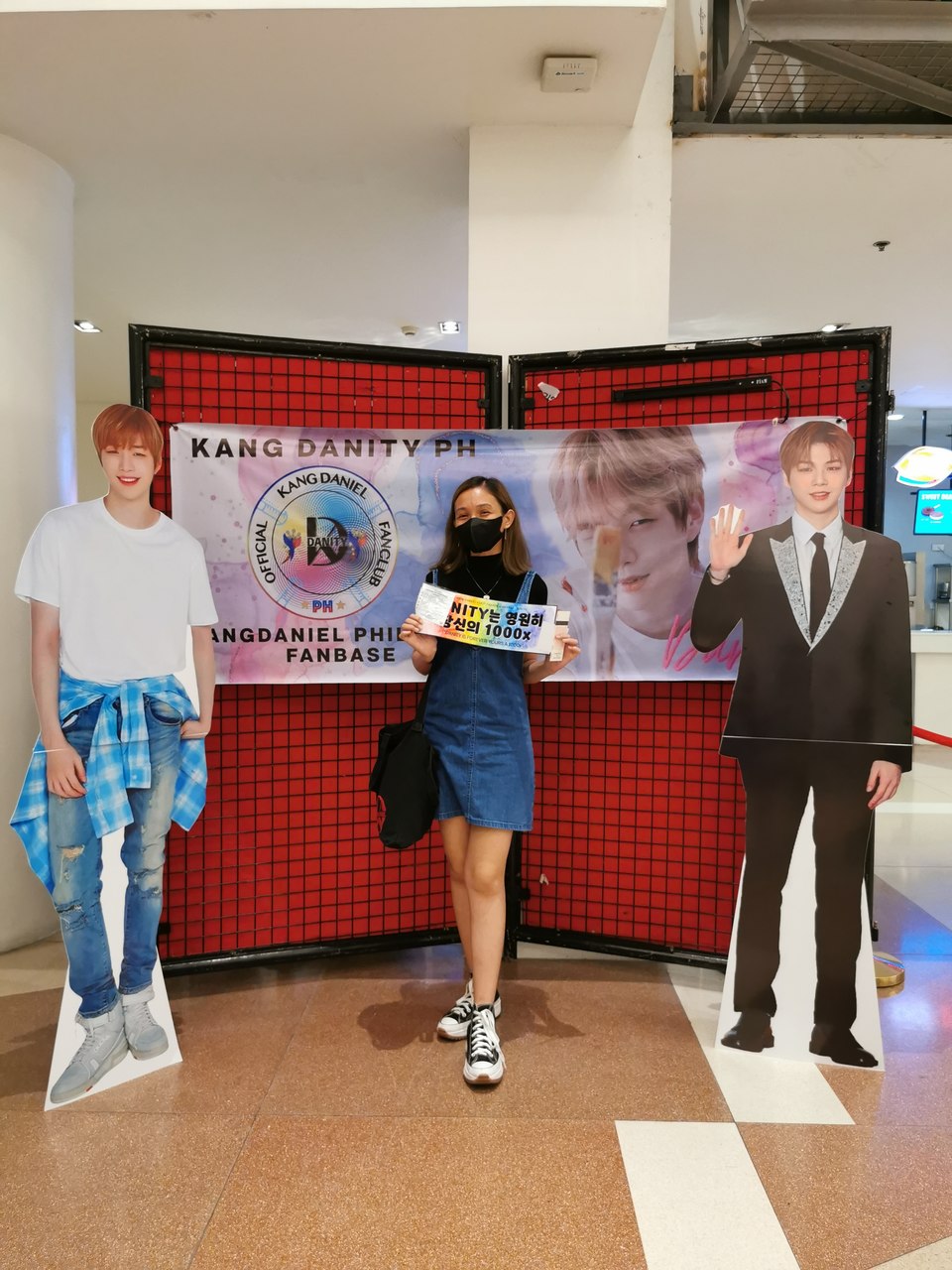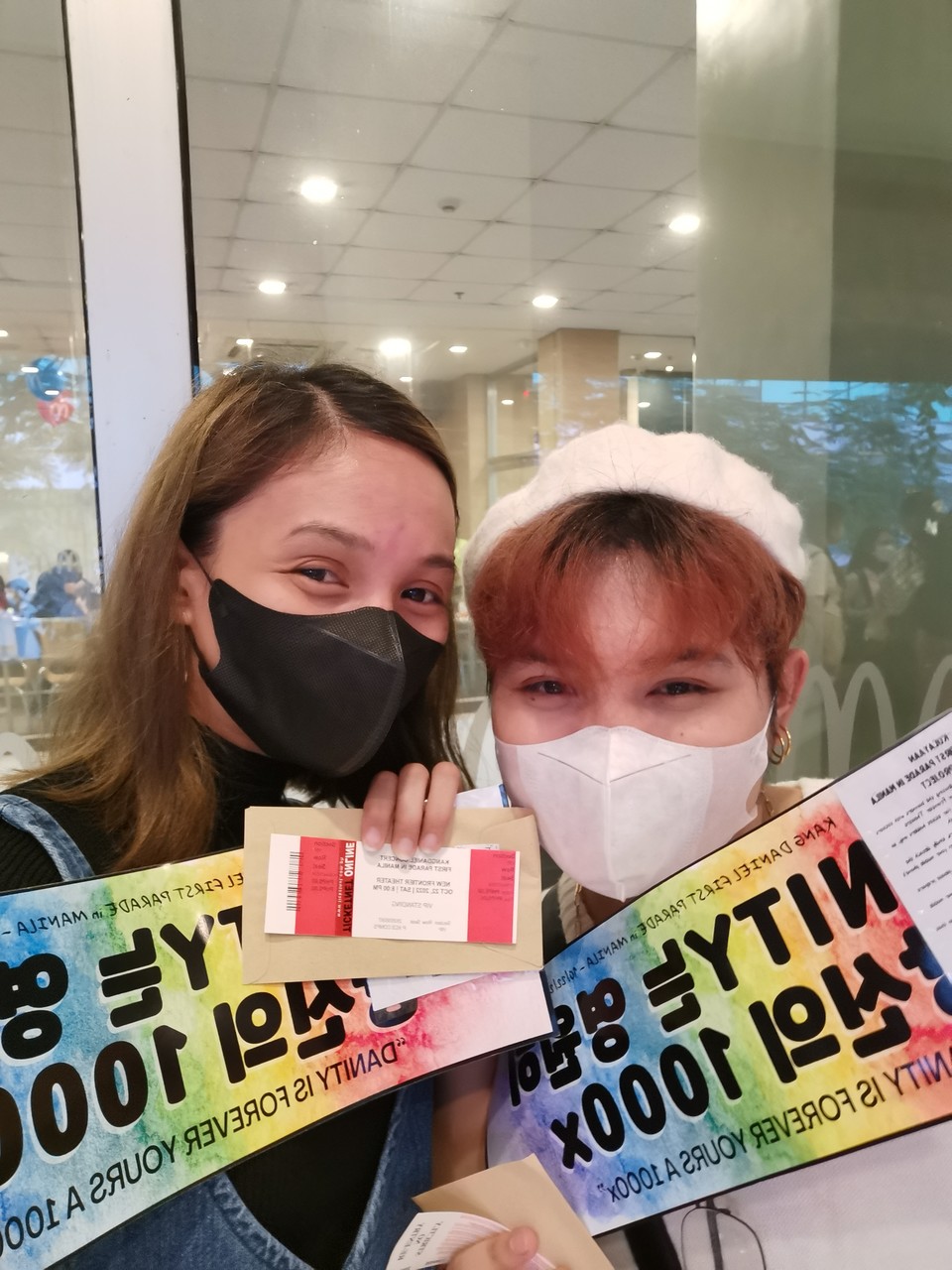 Another favorite part I like in attending a show is when the lights would start to dim, signaling that the artist is about to come out in a few minutes. DANITYs were already screaming as the first VCR was being played. The anticipating emotion grew stronger as the VCR was about to end, and we were about to see Daniel. The cheering got louder and louder when the screens parted, and he was walking towards the center of the stage. Believe me when I say it felt like the world stopped for a moment, and Niel was the only person who was moving, walking confidently toward the center. I was truly starstruck!
Daniel kicked off the concert with his "Flash" performance and I thought, "Wow. I get to see Daniel perform passionately up close. He is really the hardworking Kang Daniel that I know." This performance was followed by "Parade," and he was brilliant at doing this! "Flash" being followed by "Parade" as the opening song was a great way to start the event.
"Long time, no see, Philippines! Thank you so much for coming to my first solo concert, First Parade In Manila," greeted Daniel. I can still clearly picture his smile as he said those words. It felt like he has been waiting for that moment to happen, just like how PH DANITYs were also feeling during that time. Daniel also explained for a bit that his voice was not in great condition since he has a sore throat, but to be able to showcase his vocals despite that. My ears have been blessed!
ADVERTISMENT - CONTINUE READING BELOW ↓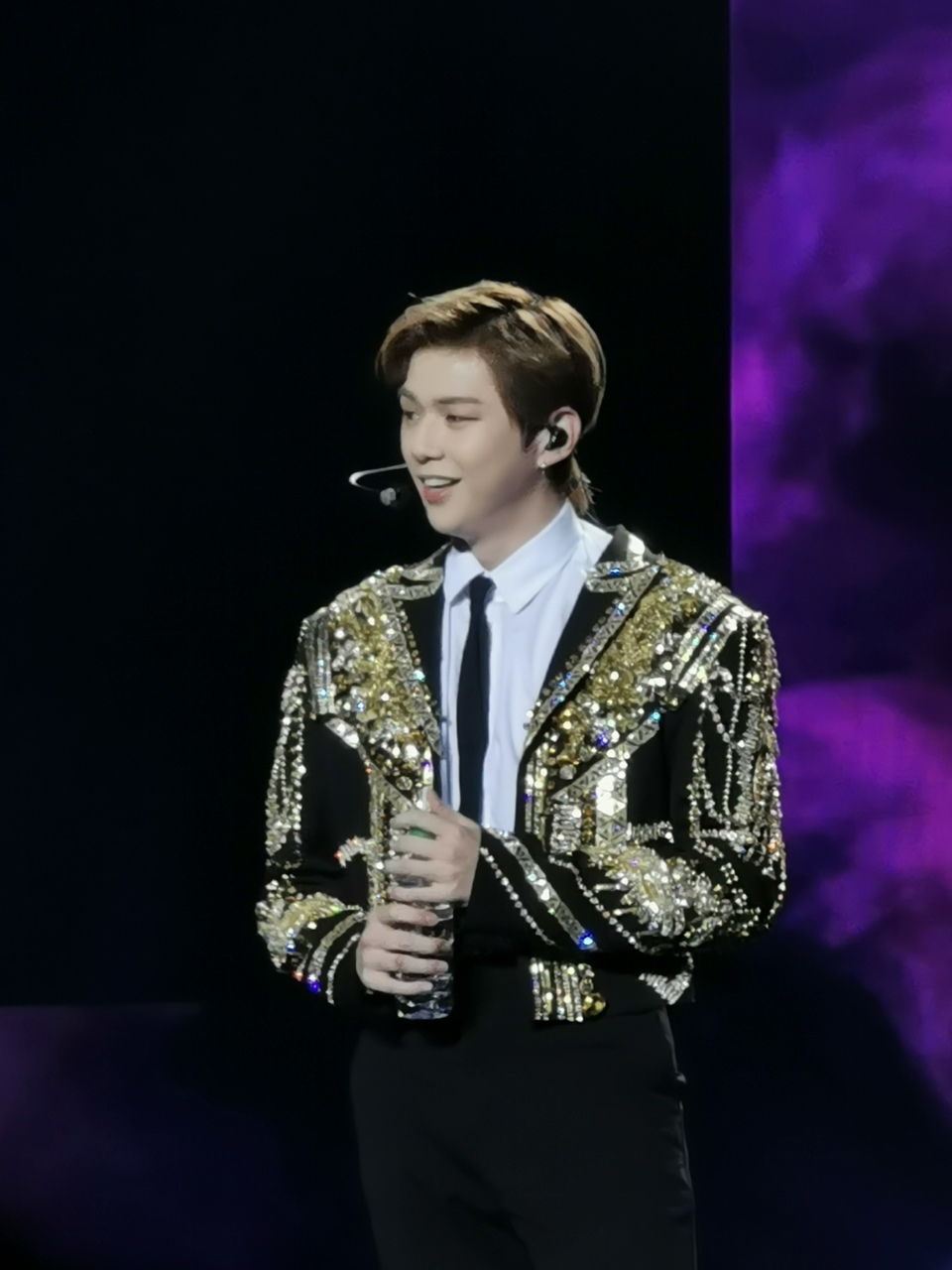 After the opening ment, Daniel showed PH DANITYs a live performance of "Don't Tell," a song featuring Jessi. The choreography for this song is *chef's kiss,* I could watch his videos dancing to it all day and never get tired! He mashed this song up with "Waves" which hyped up the crowd even more, and finished the first set with "Touchin'."
If I must describe all the tracks performed in the second set in just two words, they would be "light" and "fun." "Jealous," "2U," "Upside Down," and "How We Live" are such easy-to-listen-to tracks that'll make you want to dance to the beat because of the vibe these songs give. Daniel performing these are the perfect deviation you need from all the negativities in life that they make you want to forget every stress you have for a while—and that's exactly what I felt as I watched his stage.
I'm not sure about other concerts because this is my first time attending one by a K-pop act, but Daniel's concert was also like a fan meeting experience. He played the famous game among K-pop idols—the balance game—during the second set as well. The questions were actually really hard if I were to answer them myself. I really appreciate Daniel for taking the time to think about each question carefully before giving out his response. What stood out to me the most was his answer to the question, "Where do you want to go if you can do time travel? To the past vs. to the future." He said he would choose to go time travel to the future because if he goes back to the past, his karma will be complicated and there are some people who could get hurt. Aww! This just shows how much he cherishes the people who came into his life.
ADVERTISMENT - CONTINUE READING BELOW ↓
Then came the third set. The next set of songs was pretty heavy compared to the second one. Daniel sang "Misunderstood" followed by "Loser" which pierced my heart a bit because he was conveying the emotions very well as he sang each line. After interacting with DANITYs, asking which performances we would like to witness, he performed "Antidote." Once again, I was awed because of his dancing skills! He is really one of the best dancers in the industry. His moves are perfectly balanced and his dance lines are so neat. He can be graceful and yet show really great powerful dance moves. Daniel didn't stop there and performed "Paranoia," to which I was shouting my lungs out as I sing along to the lyrics. And, oh! I almost forgot to mention. His outfit for this set was my utmost favorite during that night. *insert heart eyes*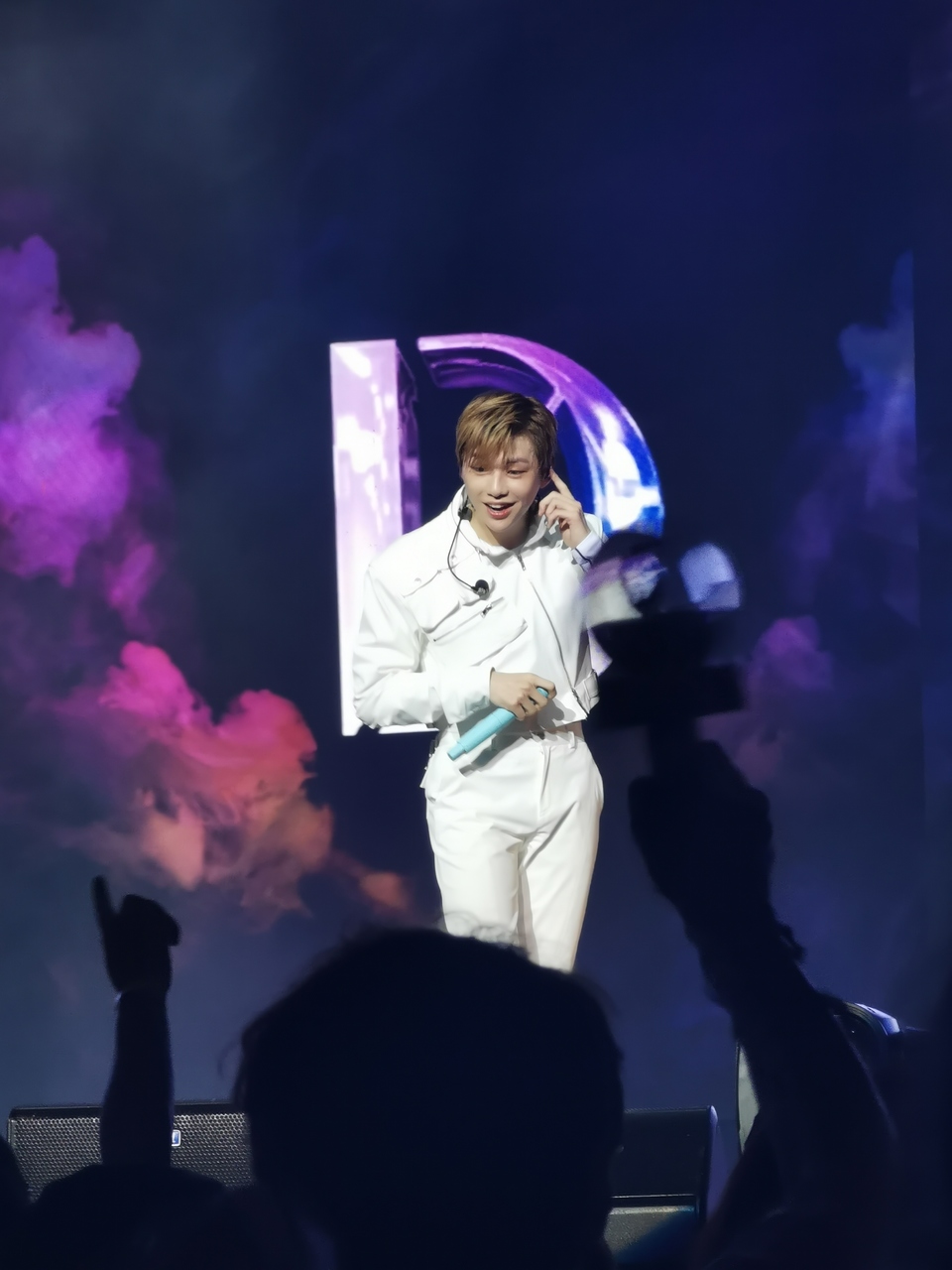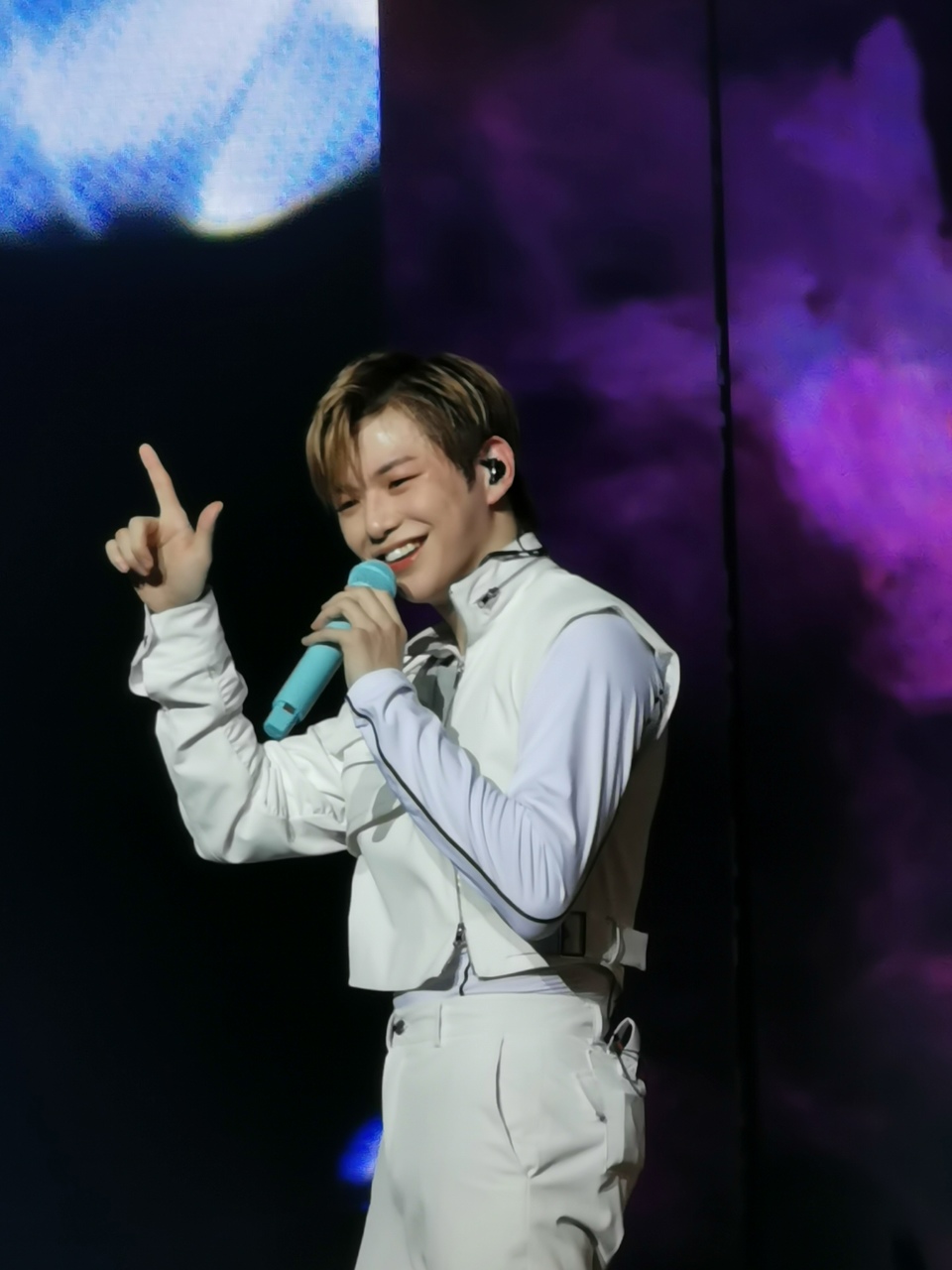 Ah, now we have come to the final set of songs, a.k.a. my favorite set. He started off with "Save U," which is my favorite track from his Yellow album because it brought me so much comfort the very first time I listened to it, and it still affects me the same way even now. The next song that was performed is another one of my all-time favorite KD songs, "1000x." This song became more memorable since DANITYs prepared a really special event for this one. As the first chorus started, DANITYs turned on their phone torches and raised the banner prepared by KANG DANITY PH which says, "DANITY IS FOREVER YOURS A 1000x." Daniel's smile when he saw us doing this is forever engraved in my memory. It felt so genuine and so warm. Niel continued to touch my heart as he performed the last song, "Moment," and made me wish we could stay there for a little longer.
ADVERTISMENT - CONTINUE READING BELOW ↓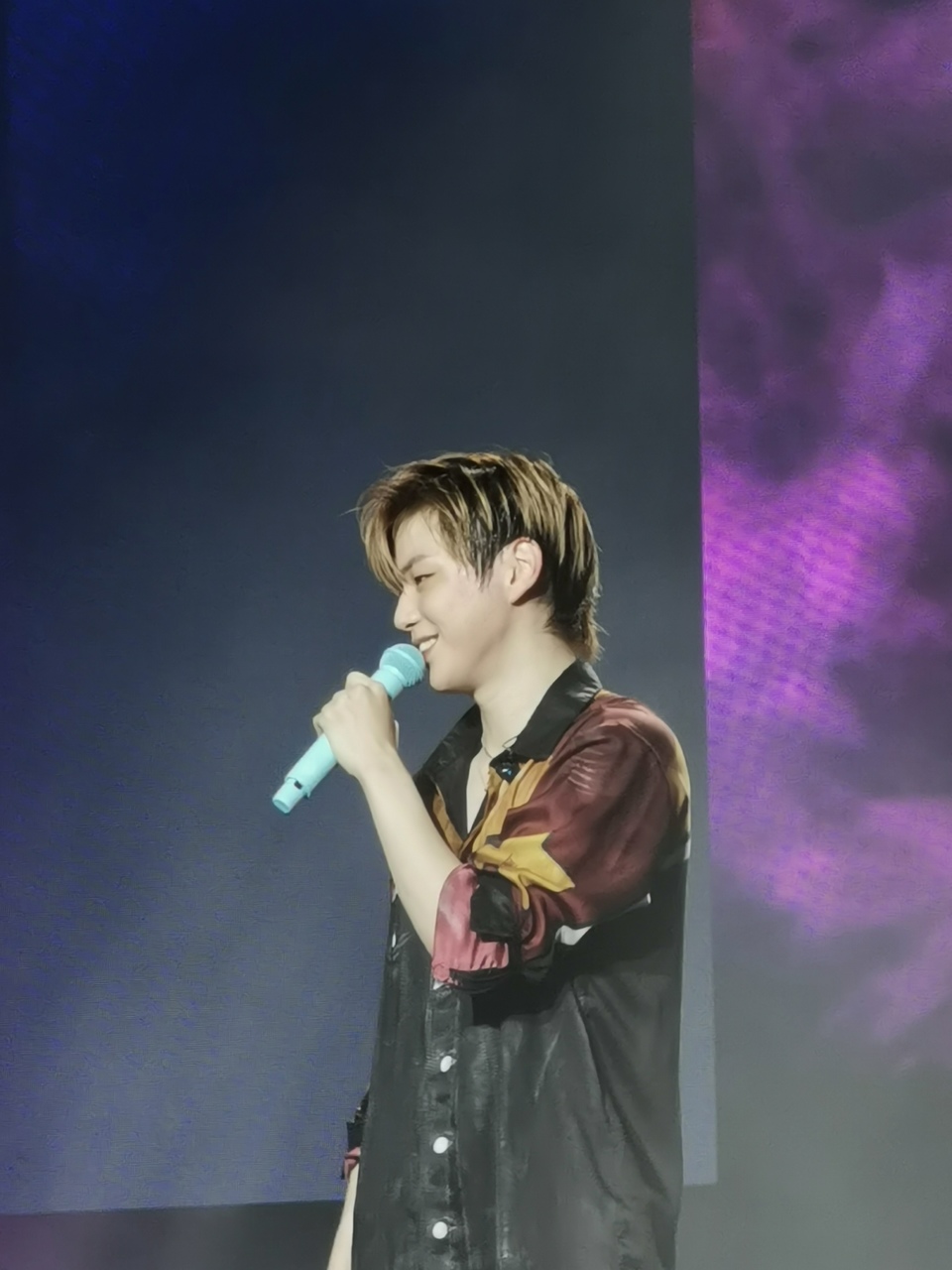 When Daniel exited the stage, fans started to scream "ENCORE! ENCORE!". From those screams, it turned into "KANGDANIEL! KANGDANIEL!" to which some of the DANITYs answered with a whoop. After a few minutes, Daniel came back and performed "Adulthood" as his encore song. It gave me a nostalgic feeling especially now that I am an adult and misses a lot of stuff I used to do when I was younger because I had the time.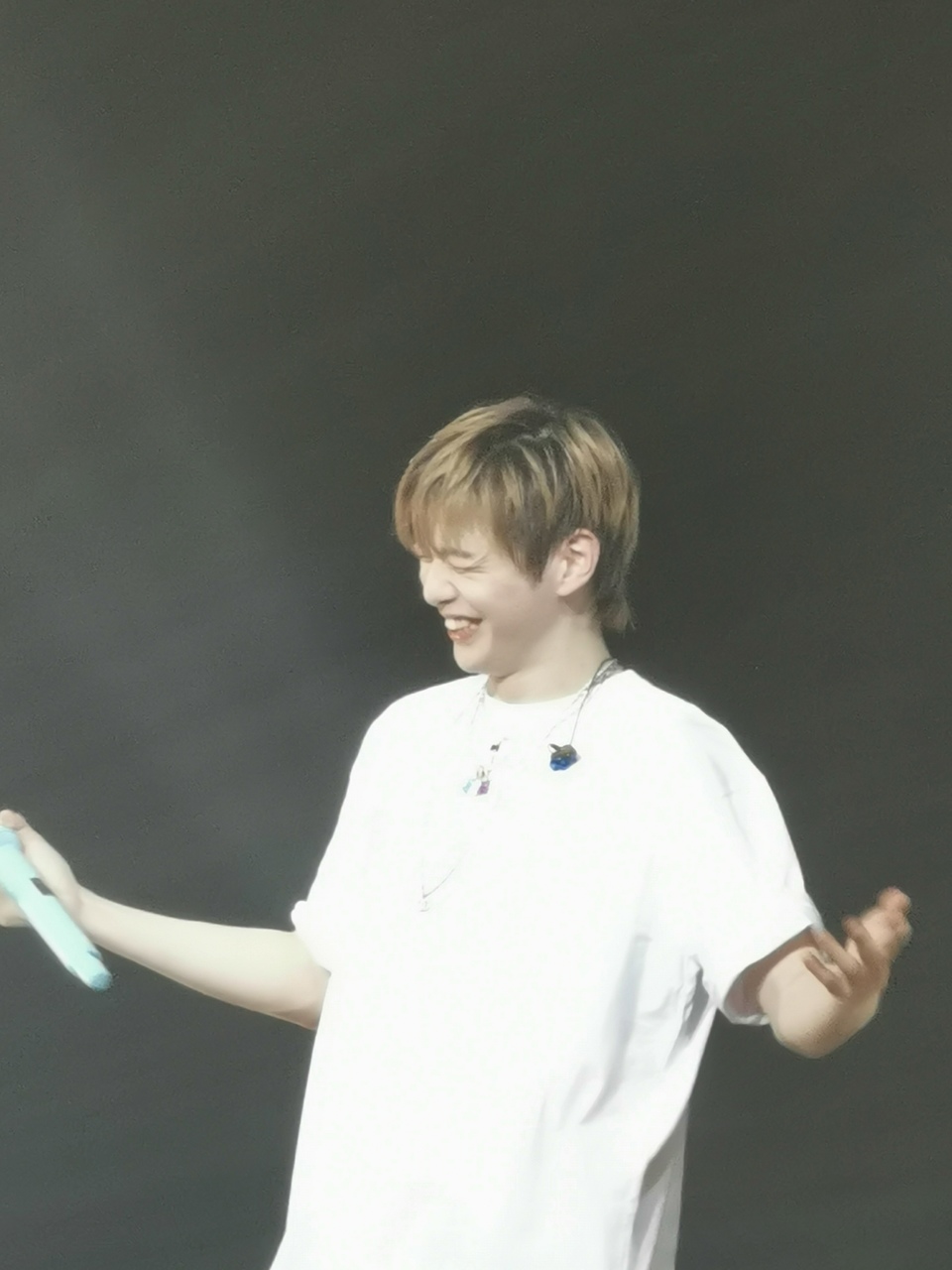 The show has come to an end. Following his last ment, he introduced and thanked each of his dancers on stage. I really appreciate him for doing that because this just shows how much he values the efforts of the people around him to pull off a great concert. We stan the right guy, everyone!
When Daniel left the stage for the last time and the venue lights illuminated the hall, I had no thoughts for a good two minutes. "Is it really over?" was like a broken record playing inside my head after trying to let everything that happened to sink in. When we were walking towards the exit, I slowly turned around and took a good look at the stage for the last time. It felt like saying goodbye to a friend, but you know in your heart you'll be meeting each other again soon someday.
My friends and I talked about all our ~*feels*~ as we ate dinner. We gushed over how cool and talented Daniel is as if we haven't talked about it before. We squealed at all the fan service that made us say, "Sana all!". We started to wonder when will we be able to see him again, then talk about our favorite performances, sharing details that some of us were not able to notice because we were focused on other parts during the concert. This went on until 2 a.m! And if it weren't for our scheduled early bus ride home, I think we could have gone on and just talk about Daniel and his great personality.
ADVERTISMENT - CONTINUE READING BELOW ↓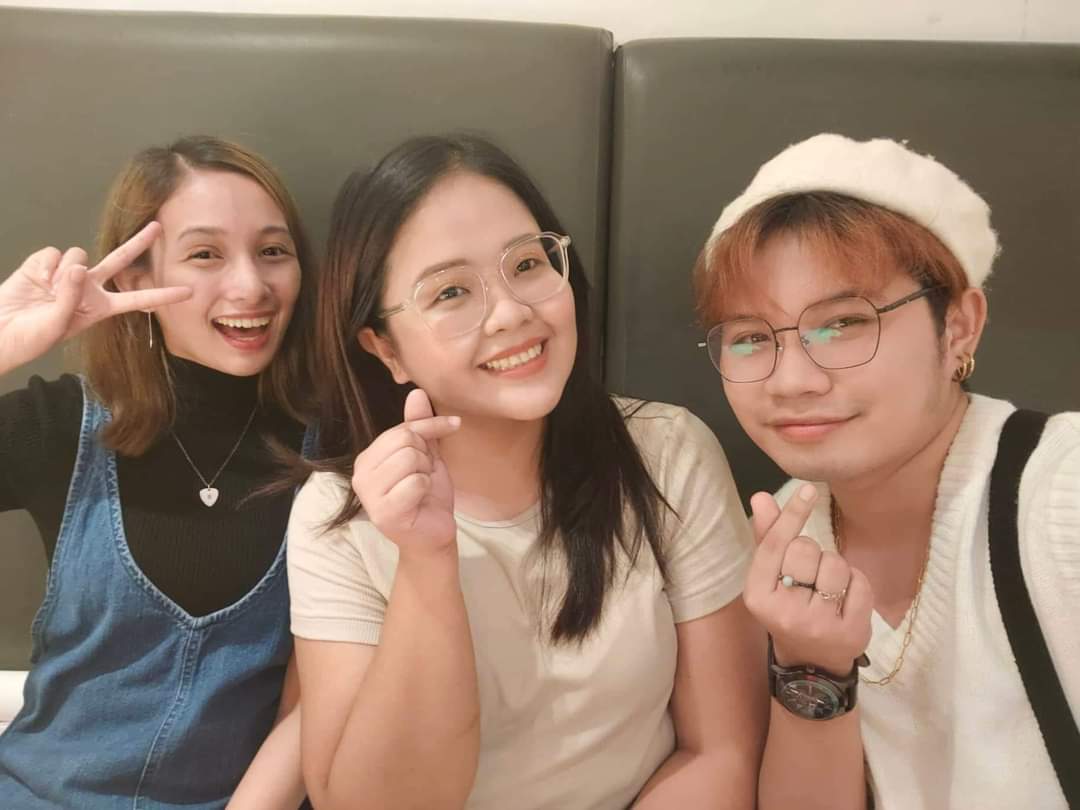 I never thought I would ever get the chance to see Daniel again after five years. Throughout that period, he has shown amazing growth as a performer. Overall, the concert made me appreciate him even more as an artist who refuses to do just the bare minimum. He raised fans' standards on how a great performance should look like.
Attending Daniel's concert is definitely one of my 2022 highlights. I was able to cross one thing from my bucket list and it happened sooner than I expected. It was a breath of fresh air, a pause in my busy world, a first sip of warm coffee in the morning.
See you on your next parade, Daniel!
Watch the highlights of KANGDANIEL's First Parade In Manila concert here:
MORE FANGIRL STORIES HERE:
I *Finally* Met My Ultimate Bias B.I And It Was The Happiest Day Of My Fangirl Life
I Went To BTS' Manila Concert In 2017 And It Was *The Most Beautiful Moment In My Life*
I Went To SEVENTEEN's Concert And It Was A Night I Will *Never* Forget