The same day Harvey Weinstein was sentenced to 23 years in prison for first-degree criminal sexual act and third-degree rape, Kate Beckinsale opened up about a terrifying encounter she had with the disgraced Hollywood producer in 2001.
Yesterday, the actress posted an old photo of her at the New York City premiere of Serendipity, a film produced by Weinstein. Beckinsale explained that while the cast didn't want to attend the premiere because it was less than a month after the September 11 terrorist attacks, Weinstein insisted. For the event, Beckinsale wore a white pantsuit, which she said Weinstein berated her for the next morning when he invited her to his house under the guise of a playdate for their young daughters.
After Weinstein sent their children to a different room with his nanny, Beckinsale recalled him screaming at her and calling her a "stupid f*cking c*nt" and a "f*cking lesbian" because she wore pants. She also said he yelled, "I don't care. It's my f*cking premiere and if I want p*ssy on the red carpet, that's what I get" when she tearfully reminded him that people were still trying to find their loved ones after the 9/11 attacks.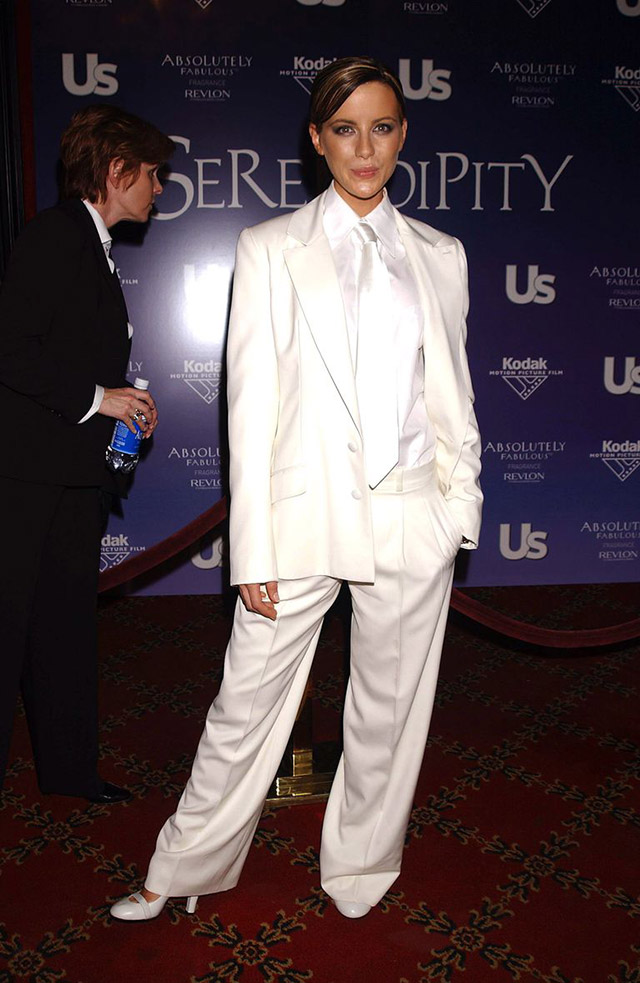 Continue reading below ↓
Recommended Videos
Beckinsale explained that she is sharing this story now because while she's relieved he was sentenced to prison, she knows that "inhumane bullying and sick covert abuse," like she experienced, is not outlawed. She added, "I hope and pray that we as an industry can start to actually outlaw all abuses of power and expose them and eliminate them, for all genders, forever."
Read her full statement here:
***
This article originally appeared on Cosmopolitan.com. Minor edits have been made by the Cosmo.ph editors.