The adorable bundle of royal joy known as Master Archie (yes, that's his official title) was christened over the weekend, and it was delightfully cute—mostly because Archie served looks in a mile-long lace gown. The christening was a super private affair, but Meghan Markle and Prince Harry did release exactly two photos, one of which featured their extended family—including Kate Middleton and Prince William.
Poor Prince William, bless his heart, is being dragged all over Twitter for his "sour" facial expression in the picture (maybe the camera just caught him in a bad moment, guys!), and body language expert Judi James says Kate looked pretty awk as well. But for a good reason!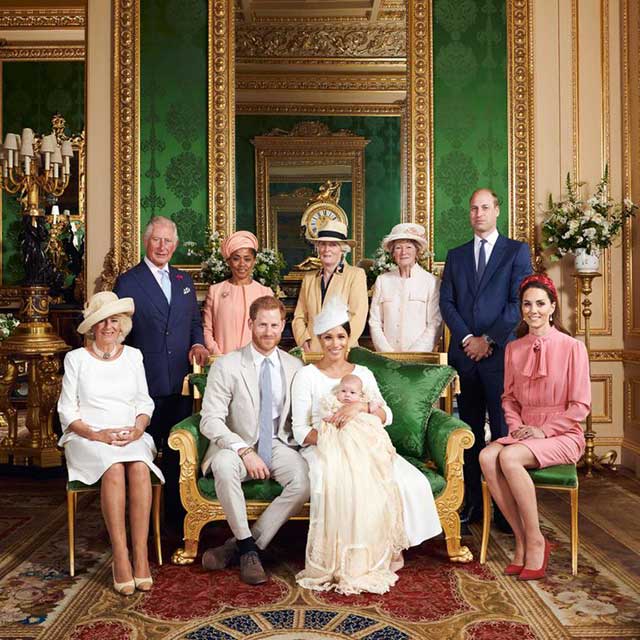 Continue reading below ↓
Recommended Videos
James tells the Daily Mail that Kate and William's body language was in stark contrast to everyone else's in the picture: "With a very relaxed and jolly-looking Camilla down one end of this pose, Kate sits at the other looking oddly self-diminished and prim, with her arms pulled into her torso and a part-smile on her face."
But don't read too much into it—Kate was likely just well-aware that everyone would be looking at her and didn't want to steal the spotlight. "Given all the rift rumors the rather 'ready to flee' tension in her pose could be seen as awkwardness but it could also show a desire to lower her own status signals and not upstage the happy couple."
William, however, is another story entirely, so head right this way for the deal with his whole...vibe.
***
This article originally appeared on Cosmopolitan.com. Minor edits have been made by the Cosmo.ph editors.