It was the early '00s, and we were in our early 20s. No longer new college grads but certainly not fully-minted adults (no matter how much we wanted to be). We were in that phase of reaching for things that at least might make us look self-sufficient and independent and grown up, even though we knew that we still had no idea what we were doing.
And so our longings took us straight to a cheerful, colorful display strewn with nylon box bags and satiny single-strap evening purses, slim baguettes, and makeup cases—all in rich hues, sassy stripes, witty little cherries, or that signature large black polka dot. The Kate Spade shop was our Mecca, and we regularly came to worship.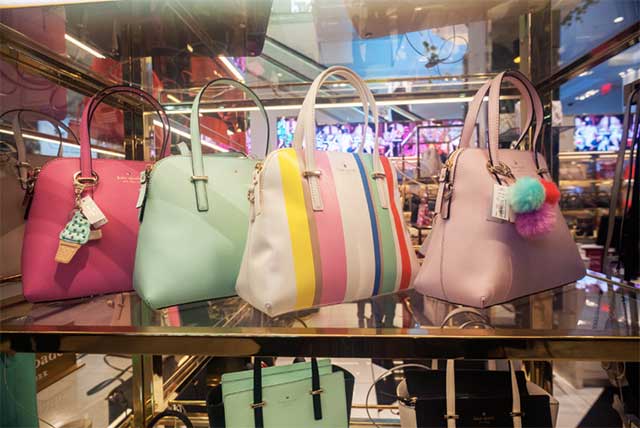 Tragically, Kate Spade was found dead in New York this week at age 55, having apparently taken her own life. We, of course, never knew her as the many other things she was— a businesswoman, a journalist, a mother to Frances Beatrix, an aunt to actress Rachel Brosnahan, and a wife to Andy—but, like so many other women, we carry in our hearts the indelible image of that corner of designer sunshine and what it meant to us.
ADVERTISMENT - CONTINUE READING BELOW ↓
There was something profoundly formative about calling one of her purses your own.
A Kate Spade was a splurge, but unlike so many others of that era (the Fendi baguette, a box of Blahniks) it wasn't a wholly unattainable one—and for so many women who came of age when we did, it was a special hallmark of being able to own a tiny piece of luxury entirely for ourselves, because we wanted to, because we could.
Everyone remembers her first. There was the classic Kate Spade box bag, raspberry, and matte, maybe flannel, which Jessica bought because an older and more glamorous friend—also sadly gone before her time—convinced her it would be a wise investment. (It was, certainly more than the leather pants she also recommended.) Heather's was a petite, single-strap over-the-shoulder style, soft and almost sateen, in a smoky medium blue with aspirations of being periwinkle.
And, of course, both were adorned with the iconic Kate Spade tag: a black cloth rectangle, her name in simple lowercase white letters. For both of us, this was our first designer purchase—that item in our closet where, at last, the brand name is the only descriptor you need. It was gratifying to possess an item that also was its own perfect adjective. No one ever says, "Hang on, let me grab my Bag I Stole From My Sister's Closet Five Years Ago," but "I left my lipstick in my Kate Spade" makes perfect natural sense. It's a satisfying sentence to utter because it also says, "Hello, I am an adult woman with a real professional purse."
We both recall unwrapping our bag from the store's protective tissue and feeling, finally, so mature and self-possessed. We were not, and we probably shouldn't have dropped even a relatively tame amount of cash on a bag when we had actual adult bills, too.
But those purses were talismans of the possibility that, one day, we might be the person they made us feel like we were.
Spade hadn't been personally involved with her eponymous brand in more than a decade—she sold her last shares in 2006, it was bought by Liz Claiborne Inc., and it went around the corporate merry-go-round before becoming Kate Spade & Company—and Deborah Lloyd designed it from 2007 to 2017 before passing the torch to Nicola Glass. This afternoon, the company website took down its splashy pictures and prompts for e-mail discounts, replacing them with a somber black page that calls her "the visionary founder of our brand" and notes, "We honor all the beauty she brought into this world."
Her influence is still widely felt, and not just in our memories of the early years of the millennium. The brand's punny, sunny aesthetic grew on the foundation Spade laid and reinforced the notion that high fashion need not be high drama, nor high misery. That those of us who wanted to look like colorful quirky prepsters were not as sartorially alone as we might have felt emerging from the era of grunge; that it was not a sin to opt for a small wicker bag shaped like a dog if we wanted one; that clothing could have a sense of humor; that "cheerful" could, in fact, be a reasonable personal style.
ADVERTISMENT - CONTINUE READING BELOW ↓
15 years ago, it felt like every girl you met had a Kate Spade bag—or a knockoff, which was close enough when you're 24 years old. Today, that kind of fashionable ubiquity might be sniffed at as being "basic." But for us, there was comfort in it, a warmth in finding a kindred spirit in a bar's bathroom line, and an opening to chirp a winking, "I love your bag!" while wiggling our own. Kate Spade purses were not intimidating, and that's a blessing, not a backhanded compliment. They made all of our young, hopeful smiles a little wider, our spines a little straighter, our steps a little springier. We'd earned our way into having them, and we were proud.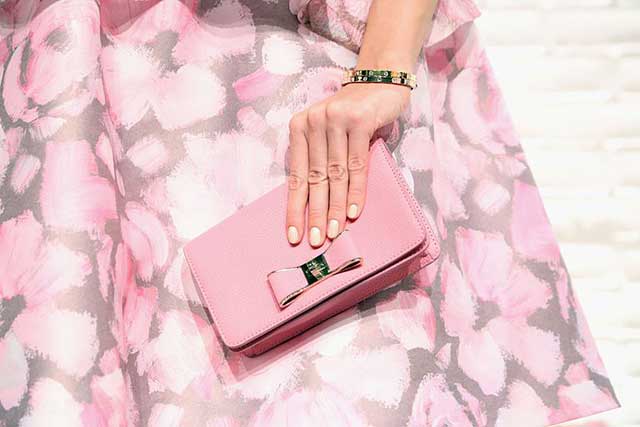 Today's grievous news cuts deep into our nostalgia for those years when we were just figuring things out, and it reminds us that no matter how chipper and perky someone looks on the outside or what she's carrying on her arm, you never know what she's carrying in her heart.
We are grateful for the memories of those moments in which we were just beginning to feel our own power, and for the fact that Kate Spade was with so many of us when we stepped out, finally, on our own.
***
This article originally appeared on Cosmopolitan.com. Minor edits have been made by the Cosmo.ph editors.