Katy Perry only announced her pregnancy last week, but we've already gotten a lot of information about it, including how she was hiding her baby bump (purses and sucking it in), whether or not the pregnancy was planned (it was) and how Katy and Orlando are feeling about it (they're both really excited).
Plus, just we got even more info about baby Katy (or, as she's saying, #babycat), cause during her performance this weekend at the Women's Cricket World Cup Final in Melbourne, Australia, Katy announced to the crowd, "I hope it's a girl."
ADVERTISMENT - CONTINUE READING BELOW ↓
Katy's concert, which happened to be on International Women's Day today, was girl-power themed, from her outfits to her backup dancers (see pics below), which might be why Katy felt compelled to share that she's keeping her fingers crossed for a daughter.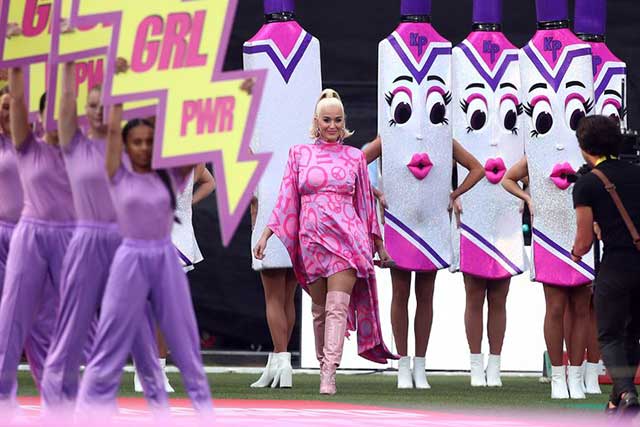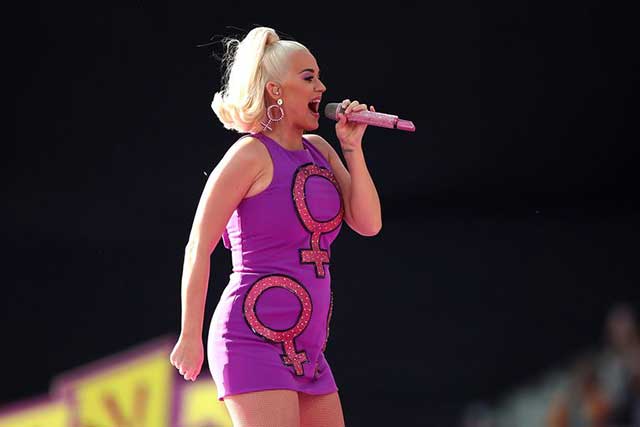 ADVERTISMENT - CONTINUE READING BELOW ↓
Recommended Videos
Right after Katy announced the pregnancy last week, a source explained her timing to People, saying:
"They are of course thrilled about the baby...They wanted to keep it quiet for as long as possible so Katy can just enjoy her pregnancy in peace. But everything is going well and she has several upcoming events so she thought it was the perfect timing to share."
And with how this pregnancy is going so far, it looks like we're going to get a lot more updates about #babycat over the next few months, and honestly, I'm not upset about it!
***
EXPLORE COSMO