In case you haven't really been online lately, hi! Welcome back to the internet. You missed some big news from Katy Perry, delivered via an ethereal May Queen–esque music video:
Katy debuted a music video for her new song "Never Worn White", but she low-key overshadowed the music itself with a bigger announcement: She's pregnant and expecting her first child with her fiancé, Orlando Bloom.
Fans knew what was up as soon as they saw the video, because, well: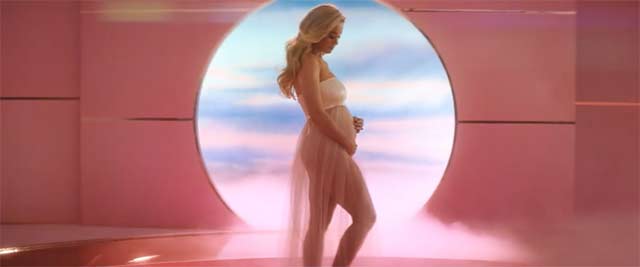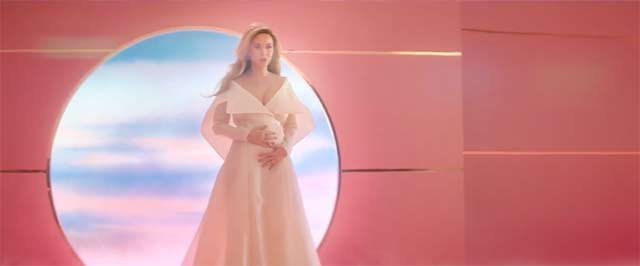 Continue reading below ↓
Recommended Videos
Ending the vid on stills like this obviously got people talking. But this wasn't just an artsy music-video thing. No, this was a full pregnancy announcement, as Katy confirmed later on Twitter and during an Instagram Live.
She also let it spill how she's managed to keep her pregnancy a secret for months, despite being an Extremely Famous Person™ hounded by paparazzi.
Tactic number one Katy employed: attempting to suck in her stomach to fool the masses.
Success rate: IDK, but probably not great? That just can't be comfortable. I have questions. @ Katy?
Tactic number two Katy employed: carrying around a large purse in front of her stomach.
Success rate: actually pretty good, if this pic from Valentine's Day is any indication.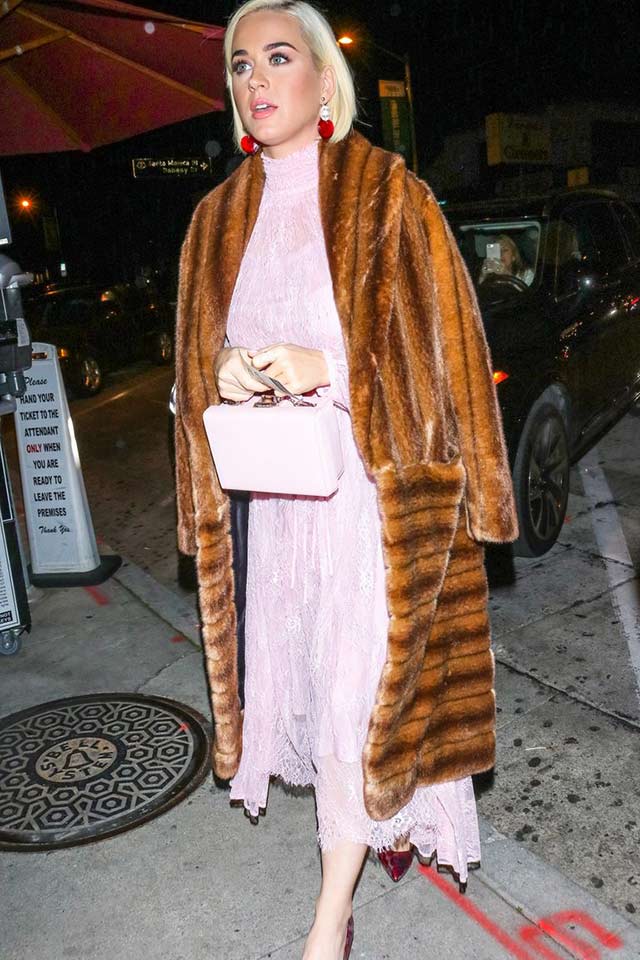 But still, this couldn't last. Katy said in her Instagram Live that at a certain point, it was getting kind of ridiculous to keep her pregnancy a secret from her fans. "I had to reveal it at some point," she said. "It's getting pretty obvious."
"I'm excited, we're excited and happy," she also added. "It's probably the longest secret I've ever had to keep. I thought I would tell you guys in the best way through a piece of music."
***
This article originally appeared on Cosmopolitan.com. Minor edits have been made by the Cosmo.ph editors.