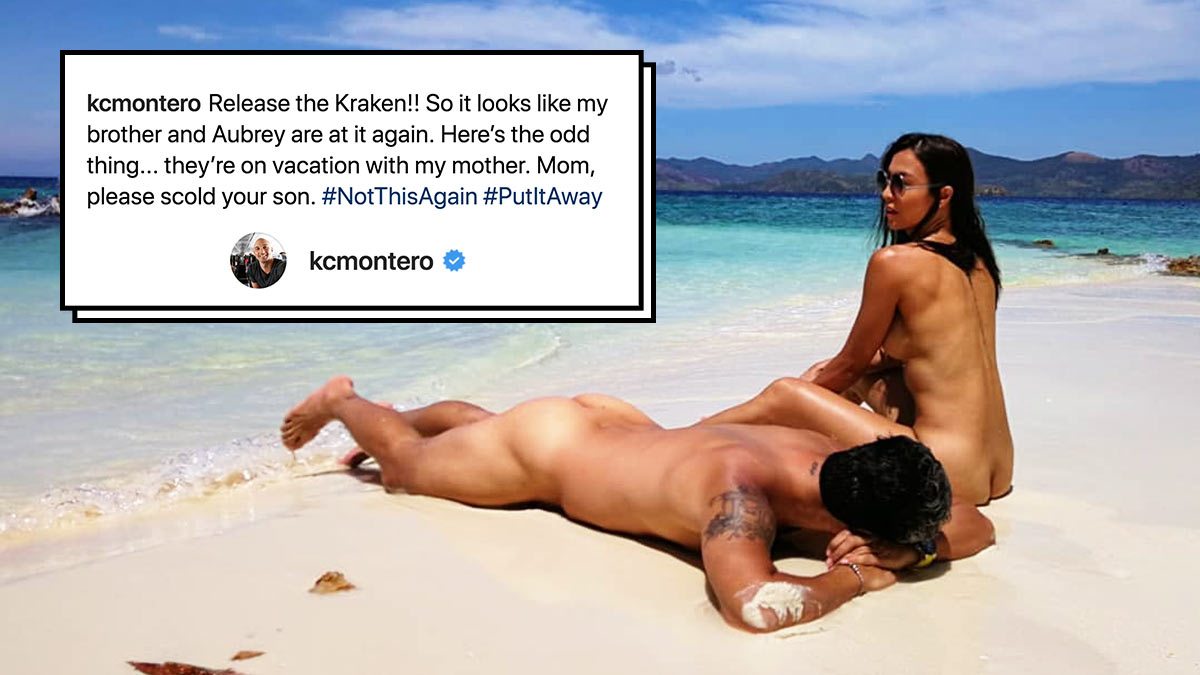 After seeing Troy Montero and Aubrey Miles' new NSFW photos, KC Montero reacted by posting the same thing on Instagram, with a tiny detail added: A Kraken (a sea monster) throwing the couple into the sea!

He captioned the short clip, "

Release the Kraken!! So it looks like my brother and Aubrey are at it again. Here's the odd thing...they're on vacation with my mother. Mom, please scold your son." LOL!

 (PEP.ph)


David Beckham celebrated his 43rd birthday yesterday with Victoria and their kids, Romeo, Cruz, and Harper. So when his eldest son, Brooklyn, surprised him at the restaurant where they were having lunch, he tried to hold back his tears! (E! News)


Ever wonder how Kylie Jenner and Travis Scott thought of the name Stormi? In a recent interview, Kylie told Kim Kardashian, "I really don't know how we thought of Storm. Her dad insisted it was him, but I feel like it was me. And that kind of just stuck with us. And then I didn't really like just Storm—I didn't feel like that was her name. So then it became Stormi. And it just stuck."

Although Kylie admitted there were probably other better names, "I feel like Stormi picked her own name, like it was just her name." (Cosmopolitan US)


Comedian-actress Issa Rae is being criticized after an excerpt from her 2015 book, The Misadventures of Awkward Black Girl, described Filipinos as the "blacks of Asians."

The line can be found in a paragraph about why black women should date Asian men. "This is why I propose that black women and Asian men join forces in love, marriage, and procreation. Educated black women, what better intellectual match for you than Asian men? And I'm not talking about Filipinos; they're the blacks of Asians. I'm talking Chinese, Vietnamese, Japanese, et cetera."

While others were quick to point out how disrespectful Rae's comments were, others came to her defense and said she was deliberately being sarcastic. (ABS-CBN)



The trailer for Blake Lively and Anna Kendrick's new movie, What Happened To Emily?, just dropped! The film is about a mommy blogger (Anna) whose BFF, Emily (Blake), suddenly goes missing. So prepare yourselves for a lot of betrayals, intrigue, and did we mention Crazy Rich Asians' Henry Golding is here, too? (Cosmopolitan US)


Follow Tisha on Instagram.
Recommended Videos