Considering how much they keep their personal lives private, sometimes we forget that some of our favorite female Korean celebs aren't just talented actresses, but are already devoted mothers as well. This Mother's Day, it's time we recognize these hardworking stars for their equally tireless efforts as moms of their household. Below, we round up 15 Korean actresses who you might not know are already moms.
Kim Tae Hee
The Hi Bye, Mama star is a mother of two girls in real life. With her husband, K-pop star Rain, by her side, Kim Tae Hee gave birth to their second daughter last September 2019. The celebrity power couple tied the knot in January 2017.
ADVERTISMENT - CONTINUE READING BELOW ↓
Jun Ji Hyun
Hallyu star Jun Ji Hyun is the proud mom of two young boys. Their father, Choi Joon Hyuk, is a financier who Jun Ji Hyun married back in 2012. The couple's first son was born four years after their wedding.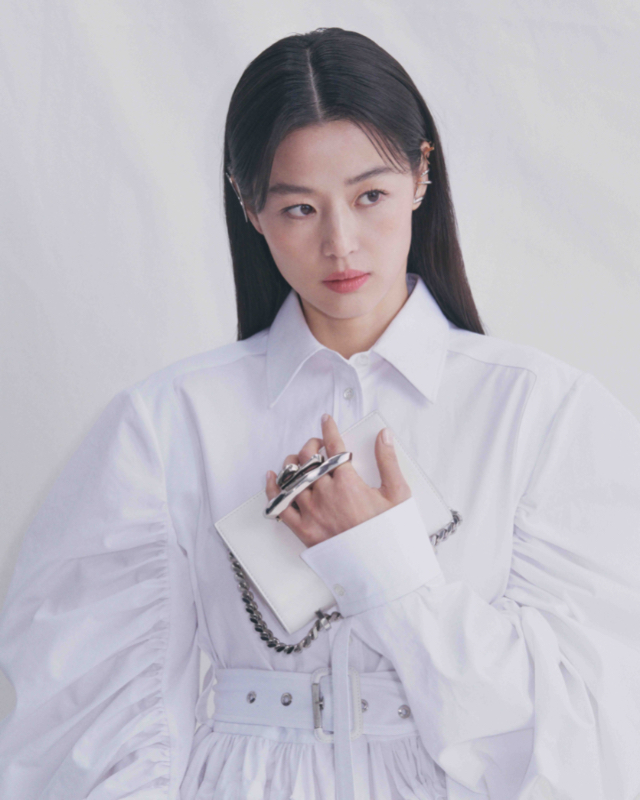 Eugene
The Penthouse's Eugene and fellow actor and husband Ki Tae Young are currently raising two adorable baby girls. Ever the the doting mom, the actress occasionally shares photos of her daughters Rohee and Lorin on her Instagram page.
Eugene and Tae Young also appeared in the Korean variety show The Return Of Superman  together with Rohee back in 2017. You have to see the irresistible trio below!
ADVERTISMENT - CONTINUE READING BELOW ↓
Lee Si Young
Lee Si Young may play the fierce former firefighter Seo Yi-kyung from Sweet Home, but in real life she's actually a soft and caring mother to her only son Jung Yoon.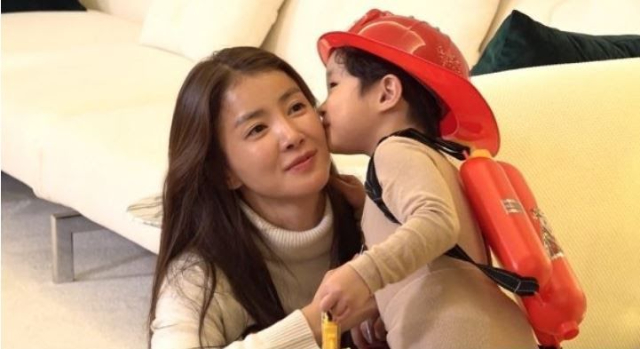 She first introduced her son with businessman Jo Seung Hyun to the public when she appeared in an episode of the reality show Point Of Omniscient Interference. Watch their cute interaction below.
ADVERTISMENT - CONTINUE READING BELOW ↓
Lee Young Ae
Seasoned actress Lee Young Ae gave birth to her twins Jung Seung Bin and Jung Seung Kwon in 2011. She married her husband, businessman Jung Ho Young, in 2008. Watch the Jewel in the Palace actress play with her twins in the video below!
Choi Ji Woo
It's never too late to be a mom. Just take it from Winter Sonata actress Choi Ji Woo who gave birth to her first child at the age of 45 just last year! According to an article by Soompi, "The actress drew a great deal of public attention and support for her pregnancy," considering her age.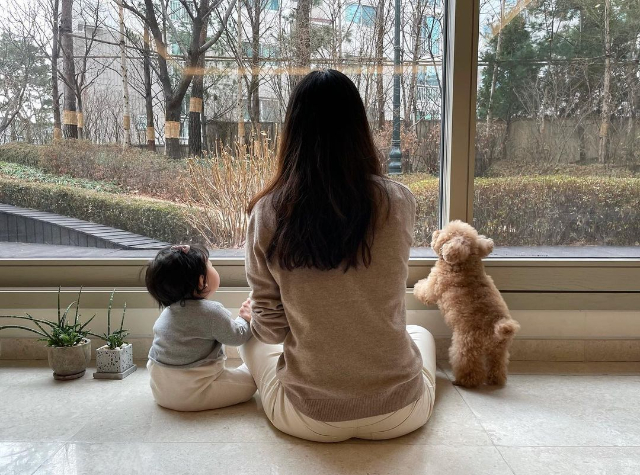 ADVERTISMENT - CONTINUE READING BELOW ↓
Kang Sora
Kang Sora, who you might recognize from Doctor Stranger and Misaeng: Incomplete Life, is a new mom who welcomed her firstborn child to the world just last April. Her agency, Plum A&C, announced the happy news on April 15, stating: "Kang Sora gave birth to a baby girl today. She and her child are both healthy."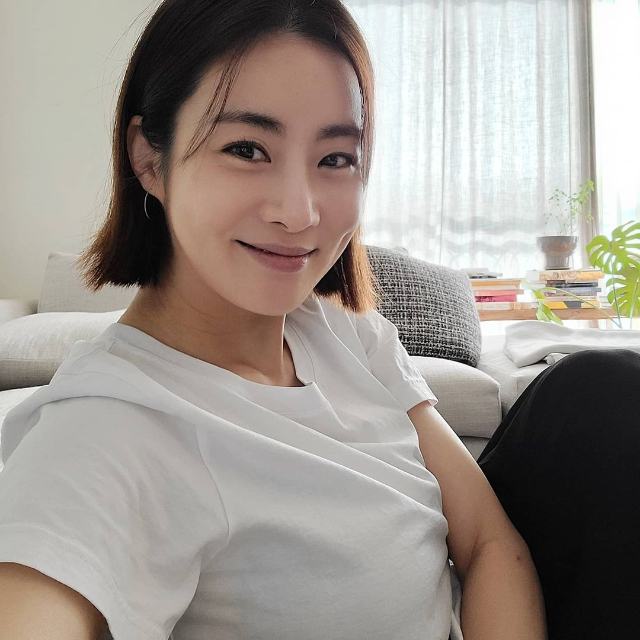 ADVERTISMENT - CONTINUE READING BELOW ↓
So Yi Hyun
Another celebrity couple on the list are actors So Yi Hyun (Who Are You) and In Gyo Jin (When Time Stopped). Together, the pair have two daughters.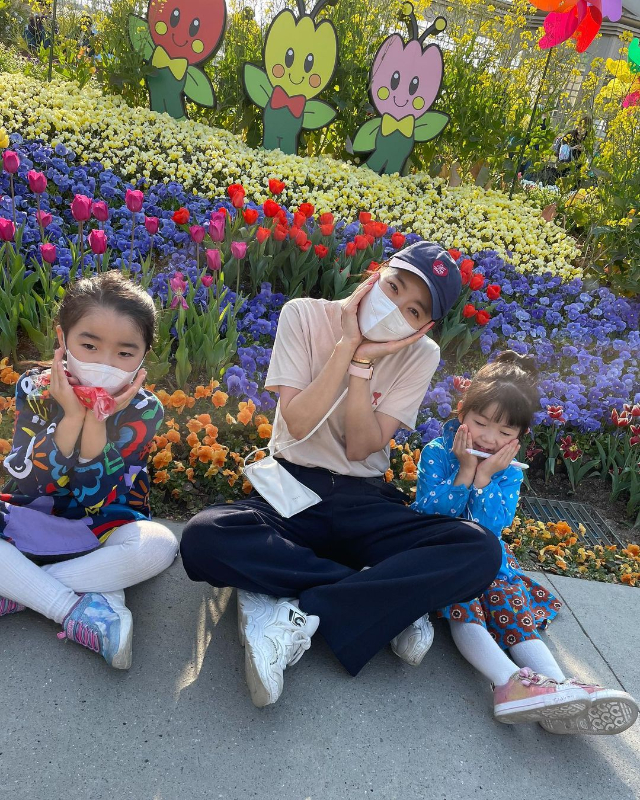 Their little girls are often featured on Yi hyun's personal Instagram account, while their eldest child, Ha Eun, has even appeared with them in The Return Of Superman.
ADVERTISMENT - CONTINUE READING BELOW ↓
Kim Ha Neul
Think 18 Again actress Kim Ha Neul did good at portraying her role in the show? That's because the 43-year-old actress is actually a mother in real life. She's currently raising her three-year-old girl who she gave birth to last 2018.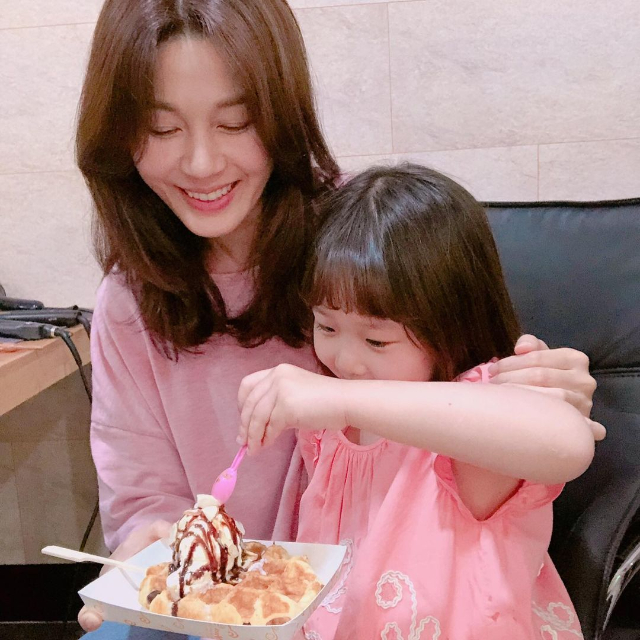 Lee Mi Do
Ha Neul's 18 Again co-star Lee Mi Do also had her baby boy in 2018. A constant presence in her social media, her son practically shares Mi Do's Instagram with her.
ADVERTISMENT - CONTINUE READING BELOW ↓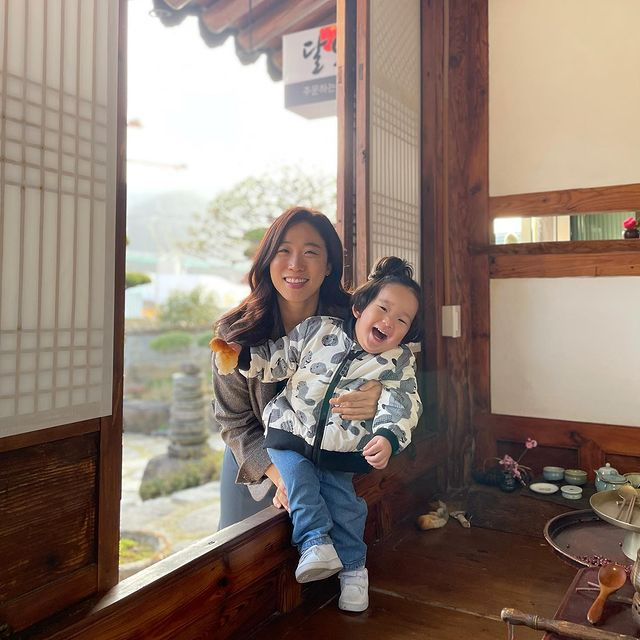 Claudia Kim
In case you missed it, Korean model and Avengers actress Claudia Kim gave birth to her first child in October of last year. She shared the joyous news to her IG followers with a photo of her holding her newborn's delicate hand. Her caption read, "She's perfect."
ADVERTISMENT - CONTINUE READING BELOW ↓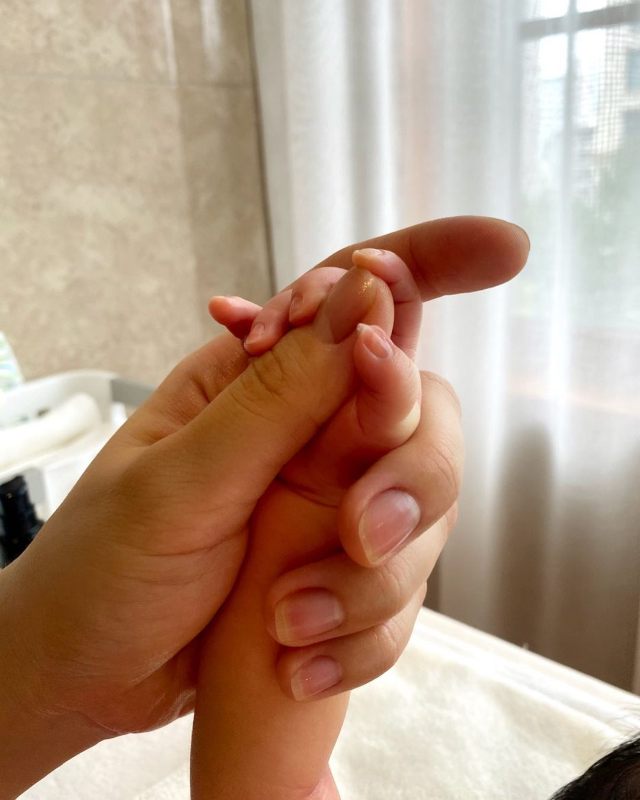 Hwang Jung Eum
Park Seo Joon's She Was Pretty leading lady, Hwang Jung Eum, filed to divorce her non-celebrity husband in 2020, but not before they had their first and only child three years prior.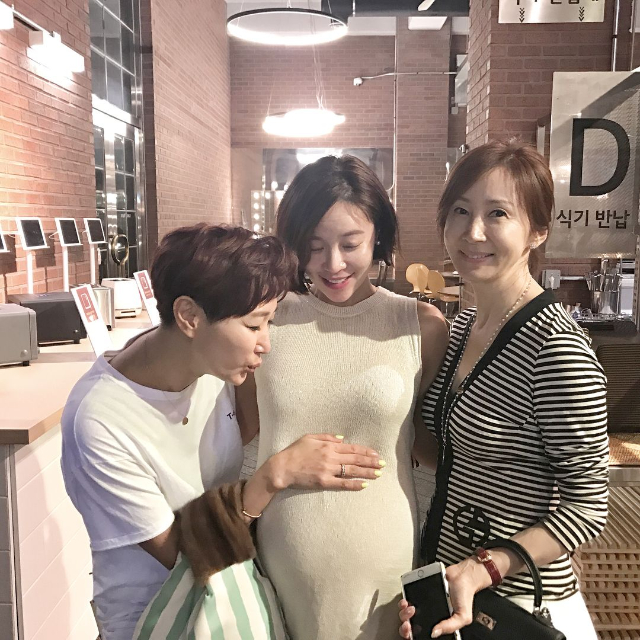 ADVERTISMENT - CONTINUE READING BELOW ↓
Lee Min Jung
Lee Min Jung's son with co-actor Lee Byung Hun is quite the talented prodigy. During a guesting for SBS' My Ugly Duckling, the proud mom shared that her little boy, Lee Joon Hoo, had started speaking early and is quick to learn languages. "My friend told me to submit this to the Guinness Book of World Records," recalled the Once Again actress. "He was able to say one character words. When I told people that, they said that before they're 100 days old, kids can't say things other than 'Mom' or 'Dad.' I have a video of it."
Lee Bo Young
In case you didn't know, When My Love Blooms actress Lee Bo Young already has two kids with her husband Ji Sung (Familiar Wife). She gave birth to their second child, Bo Ah, last February 2019. Ji Sung even posted a photo of their baby's feet with the caption "Kwak Bo Ah, Bo Ah is born. Welcome Bo Ah. Be healthy! I love you!"
ADVERTISMENT - CONTINUE READING BELOW ↓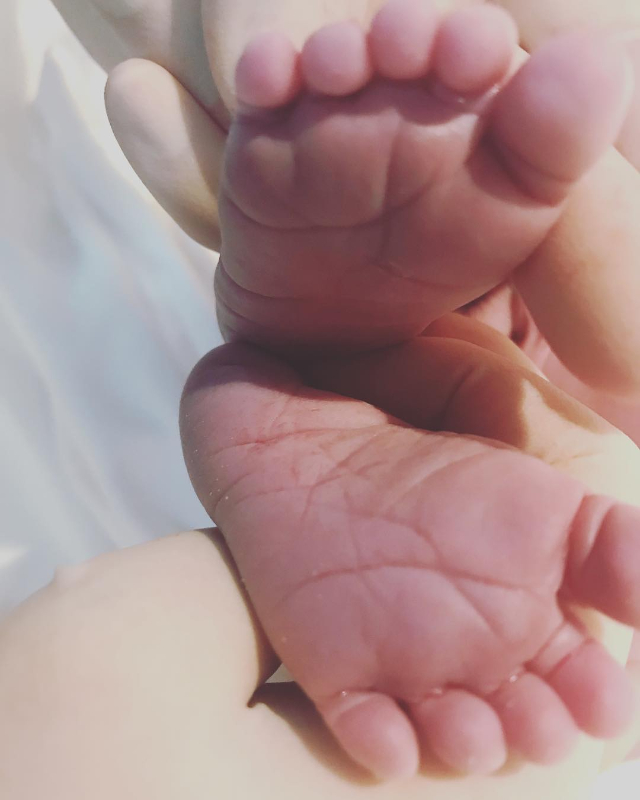 Park Si Yeon
Actress Park Si Yeon, who starred in the iconic Korean romcom My Girl, has two daughters with her businessman husband, Park Sang Hun. Unfortunately, the two divorced in 2016 after five years of marriage.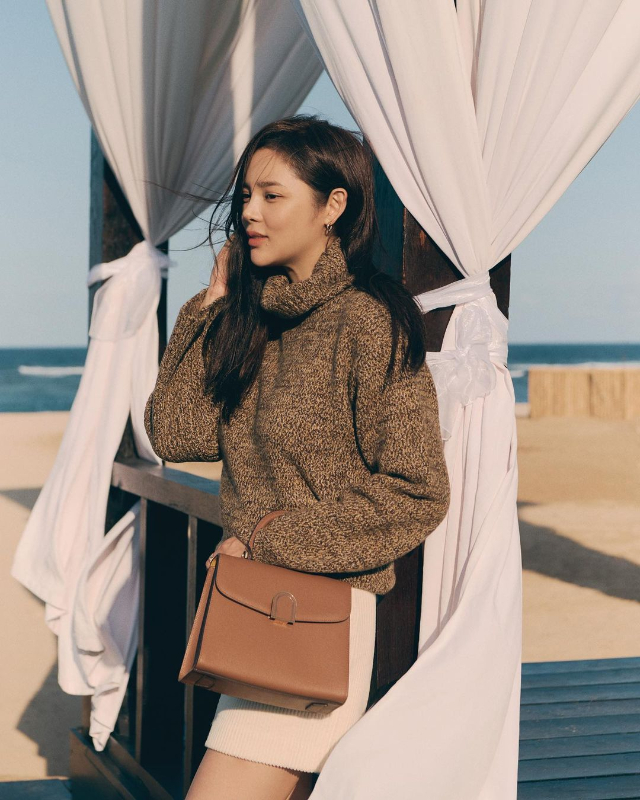 ADVERTISMENT - CONTINUE READING BELOW ↓