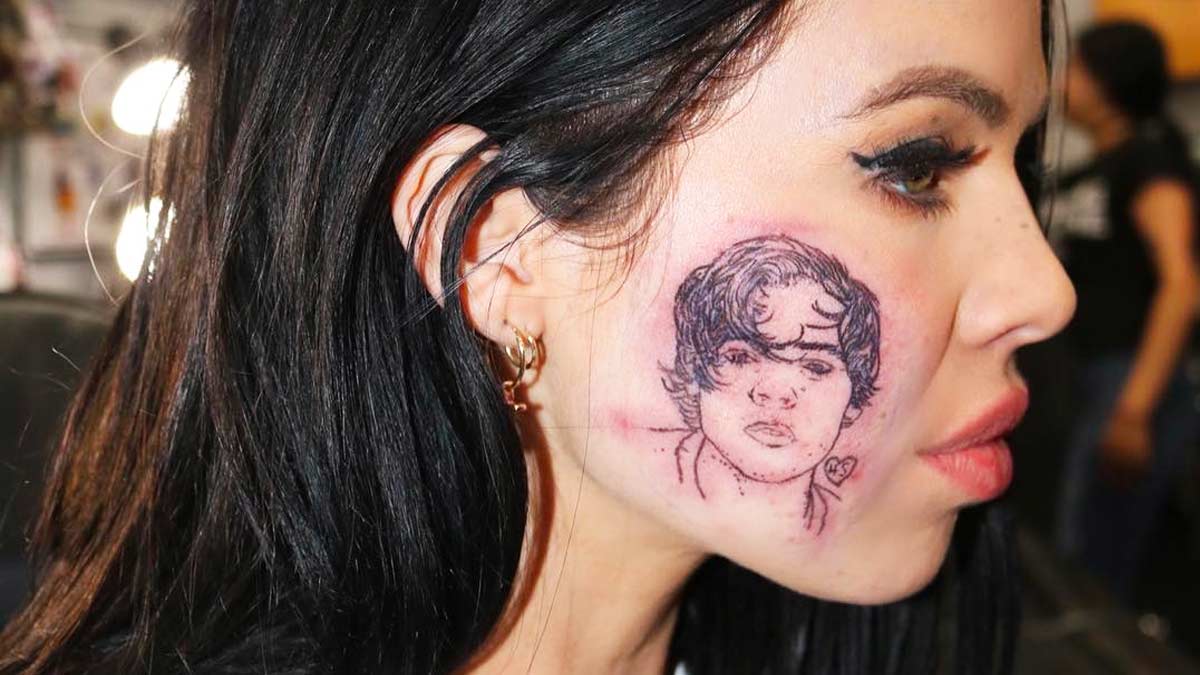 While there's no denying Harry Styles is a dreamboat, we're not sure we'd be keen on a permanent reminder of him in the form of, erm, a face tattoo...
Still, each to their own. Singer Kelsy Karter has had a portrait of Harry inked onto her cheek, and is so pleased with the final result she Instagrammed two pictures of it.
"Mama, look what I made me do," she wrote in the caption alongside the pictures.
The 24-year-old, who comes from New Zealand and lives in Los Angeles, apparently wanted to show her love for the former One Direction singer with the tattoo.
In fact, she's so dedicated that she's previously spoken of her desire to work with Harry. In an interview with i-D last year she said: ''What I love about him from a professional standpoint is that he was the poppiest of pop stars, and then he went off on his own and made a classic rock album. I also just want his career. I feel like I'm a female version. I actually moved to America to act, and music became my main thing. Rock 'n' roll is my passion. I really want to work with him. Let's work, Harry. Where you at? Mark my words: I'm getting a song on his album."
Earlier this month she tweeted, "Finally know what I'm getting Harry for his birthday..."
Erm, Harry—any thoughts?
Follow Abbi on Twitter.
***
This article originally appeared on Cosmopolitan.com/uk. Minor edits have been made by the Cosmo.ph editors.
Recommended Videos