The Kardashian family has been going through some major relationship drama recently (hi, Jordyn Woods and Tristan Thompson), but Kendall Jenner seemed to just be chillin' and enjoying life with her basketball player BF, Ben Simmons... until now. Kendall and Ben got together in summer 2018, and they dated for almost a year before calling it quits. But all is not lost! Kendall was just spotted at one of Ben's basketball games, and it's all very ~interesting~. Let's reminisce and take a look back on how they got here, shall we?
June 12, 2018
Kendall and Ben are spotted shopping together in Beverly Hills, hot off the heels of her makeout session with Anwar Hadid a few days earlier. It's all very confusing! What is life!
July 3, 2018
Us Weekly reports that Kendall and Ben "are still hanging out quite a bit." At this point, they are described as "dating and exclusive, though not official," whatever that means.
July 4, 2018
Kendall is caught cuddling Ben in the background of Khloé Kardashian's Instagram Stories. Happens to the best of us.
Continue reading below ↓
Recommended Videos
July 5, 2018
Kendall and Ben show up at the same party as Ben's ex Tinashe, who tells TMZ that he was hitting her up the whole time. "He's texting me," Tinashe said on camera. "What the hell. What's he doing?! What an idiot!" Per TMZ, Ben "called Tinashe out" and "she admitted she made it up and created unnecessary tension."
July 22, 2018
Kendall helps Ben celebrate his birthday and it's super sweet:
August 13, 2018
Kendall and Ben take their relationship up a notch and go on a couples vacation with Khloé and Tristan Thompson in Mexico: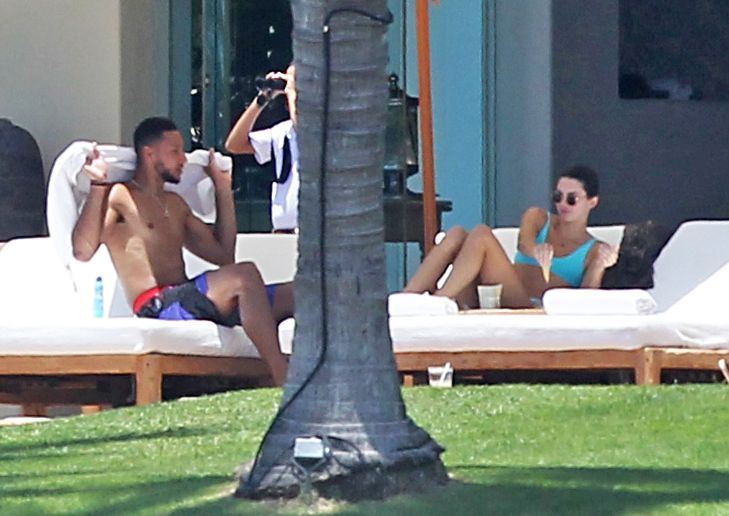 September 5, 2018
Ben who? Kendall is reportedly seen making out with Anwar Hadid again at a fashion week party. No photos of the lip-lock are taken, but here's a pic of Kendall and the Hadids that same night:
November 1, 2018
Kendall and Ben spark reconciliation rumors after being spotted together at a basketball game. 
November 23, 2018
Kendall shows up at Ben's basketball game and boos Tristan, LOL.
Meanwhile, Khloé takes the opportunity to confirm that Ben is, in fact, Kendall's man.
December 1, 2018
Kendall shows up at another one of Ben's games, only this time she's with his mom. Looks like things are getting serious!
December 31, 2018
Kendall and Ben are spotted at Drake's New Year's Eve party, which is extremely sus due to the fact that Drake is currently in a feud with Kanye West:
Also ~interesting~, The Shade Room notices that Tinashe is at the party:
January 9, 2019
Ben starts the New Year off in the thirstiest way possible by leaving this comment on Kendall's Instagram:
Like, LOL, okay!!!!!
January 22, 2019
Kendall and Ben's mom are once again spotted watching one of his games together. Again, Things! Are! Getting! Serious!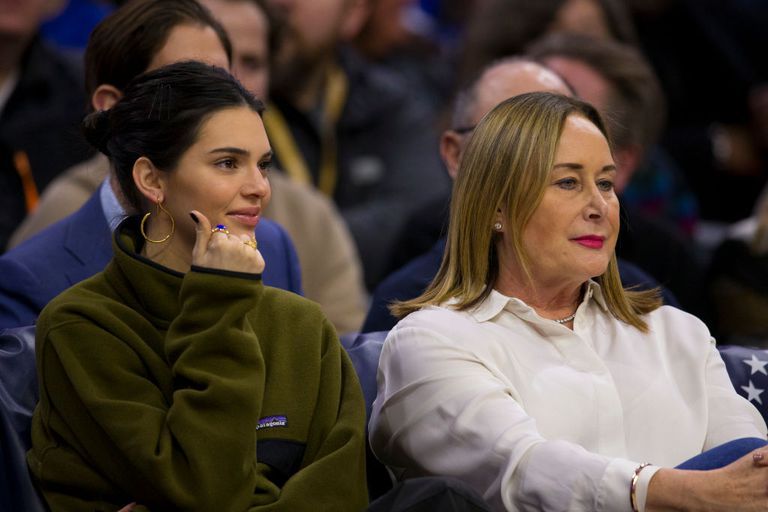 February 11, 2019
Twitter roasts Ben after Kendall is spotted giving LeBron James a ~look~:
Head this way for more reax because they're fully lol.
February 14, 2019
Kendall and Ben celebrate Valentine's Day with a date night, which, awww.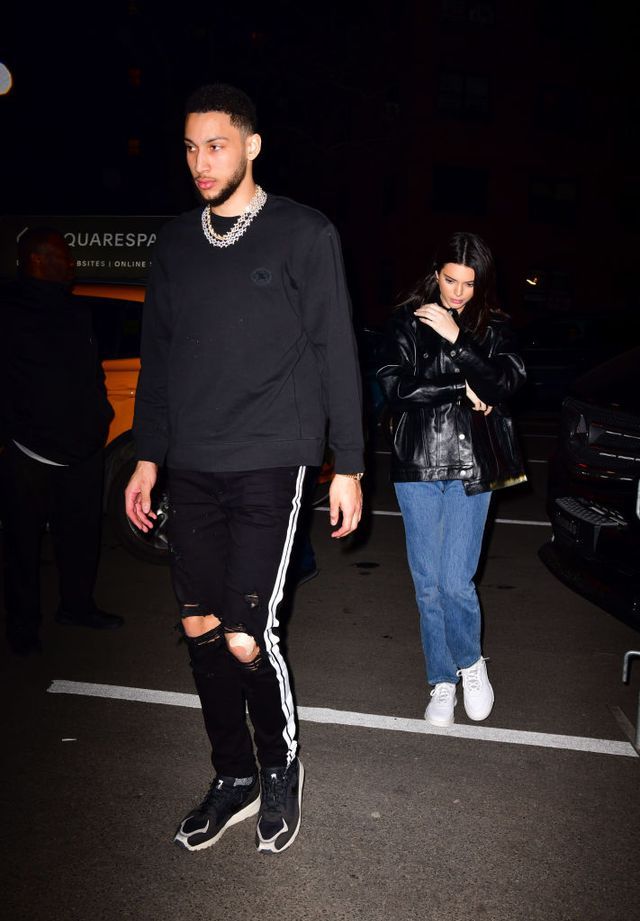 Meanwhile, an Us Weekly source claims they're even "more committed" to each other and "have gotten very serious and are very into each other."
May 17, 2019
Kendall graces the cover of Vogue Australia and talks about her and Ben's ~very private~ and seemingly uncertain relationship.
"I'm very young, and right now I feel like relationships aren't always super certain, and I don't want to bring too much attention to something if you don't really know long term [what it's going to be]. A relationship is only meant to be between two people, and the second you make it the world's business is when it starts messing with the two people mentally. Like once everyone is let in, you're letting all these opinions into your relationships, and I don't think that's fair."
May 22, 2019
Looks like Kendall was right about relationships not being "super certain." Five days after the Vogue Australia interview, People reports that Ben and Kendall are "on a break."
"The relationship ran its course," a source said. "She's spending time with her friends and back to being in fun mode."
Fun-mode Kendall is currently lounging in the sun, so it looks like she's not too heartbroken.
December 16, 2019
Wait a second: Kendall is spotted at one of Ben Simmons' basketball games in Philly, with pics snapped by SportsGossip.com as proof.
Maybe this "break" didn't turn into a "breakup" after all!
***
This article originally appeared on Cosmopolitan.com. Minor edits have been made by the Cosmo.ph editors.