You'd think that with 11 grandchildren to coo over, Kris Jenner would be pretty content. But it seems she already has her eyes set on welcoming another grandchild into the fold, as she's been putting increasing pressure on daughter Kendall Jenner to get pregnant. Her frequent requests that the 26-year-old model puts her successful modelling career on hold to have a baby have not been well received, however, with Kendall calling her mom out for a second time over the issue.
In the latest episode of The Kardashians, Kris tells Kendall "maybe it's time" for her to start a family. "When it comes to you guys [the siblings], I get so excited and proud," she went on, adding: "I was just thinking maybe it's time to, you know, have a baby." In response, Kendall claps back at her mum, telling her the conversation makes her "uncomfortable".
"You keep telling me, 'you're not getting any younger,' but guess what mom? It's my life, OK?" the model snapped. "I don't know if I'm ready yet," Kendall continued in an on-screen confessional. "I still have a lot I need to figure out before I can welcome a child into my life. Like, I'm still just enjoying life on my own and I'm OK with that right now."
ADVERTISMENT - CONTINUE READING BELOW ↓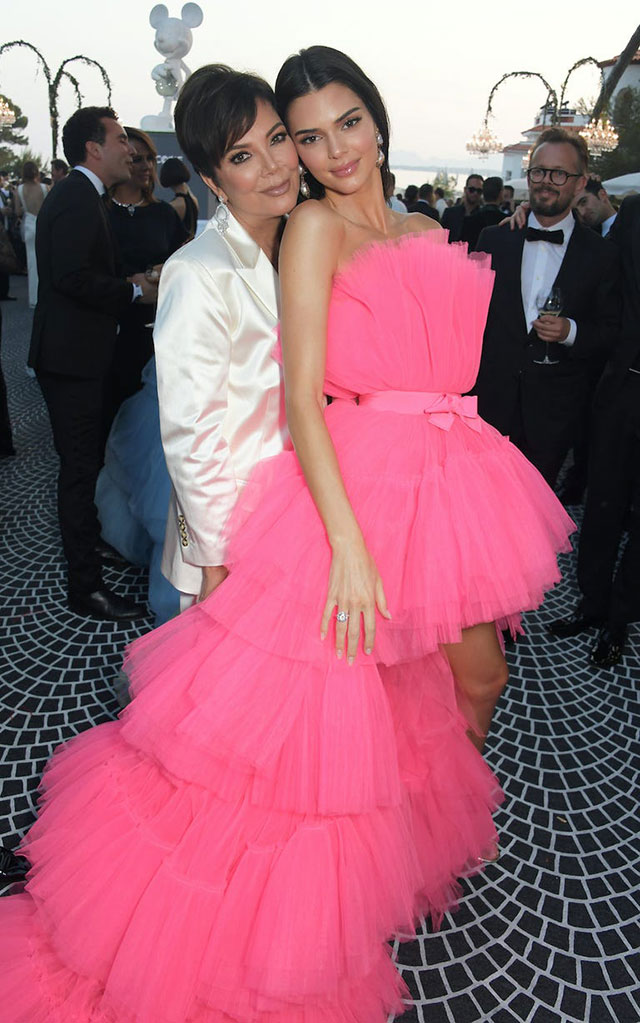 But Kris clearly wasn't satisfied with Kendall's opinion on getting pregnant, telling her, "You know, every year that goes by, your eggs — the count goes down a little bit." And her persistence didn't end there, as she promptly got on the phone to their family doctor. "Ask her if you should freeze eggs," Kris says loudly to her daughter, to which the doctor says it would be a "good time" for a round of egg freezing.
"OK well, I think it's unanimous. We're gonna have a baby!" Kris says as she hangs up the phone, disregarding Kendall's obvious decision not to settle down just yet.
This isn't the first time that the second youngest KarJenner has been faced with questions about when she'll become a parent. Earlier this year, Kris appeared on The Ellen Show and made a comment that Kendall would be the "next" out of her kids to give her a grandchild. Kendall, however, didn't quite agree with her mum's comment, telling host Ellen during her own appearance on the show that she doesn't have "baby fever" right now.
Erm, big PSA incoming: It's never okay to ask someone when they're going to have a baby. So let's chill on the pregnancy talk, eh Kris?
***
This article originally appeared on Cosmopolitan.com. Minor edits have been made by the Cosmo.ph editors.