The eldest child of Chesca Garcia and Doug Kramer is growing up so fast! Kendra Kramer, who turned 12 last June, candidly shares snippets of her life on Instagram and we are all here for her.
ICYDK, Kendra is one of the three kids of celeb family #TeamKramer, boasting over 204,000 followers as of writing on the social platform. And did you know that at her young age, she's the one who handles her own social account?
In a podcast guesting at the Skypodcast by Kryz Uy and Slater Young, celebrity parents Chesca and Doug opened up about what led them to trust their daughter Kendra with her own IG, given the negative impact that social media might have on young girls, especially celebrities.
"You know, the likes, the comments, the views, you can ask any of our kids especially Kendra since you know, she has her Instagram. She doesn't care about the views, she doesn't care about the likes. She just likes to share her toys, her cats," Chesca shares.
ADVERTISMENT - CONTINUE READING BELOW ↓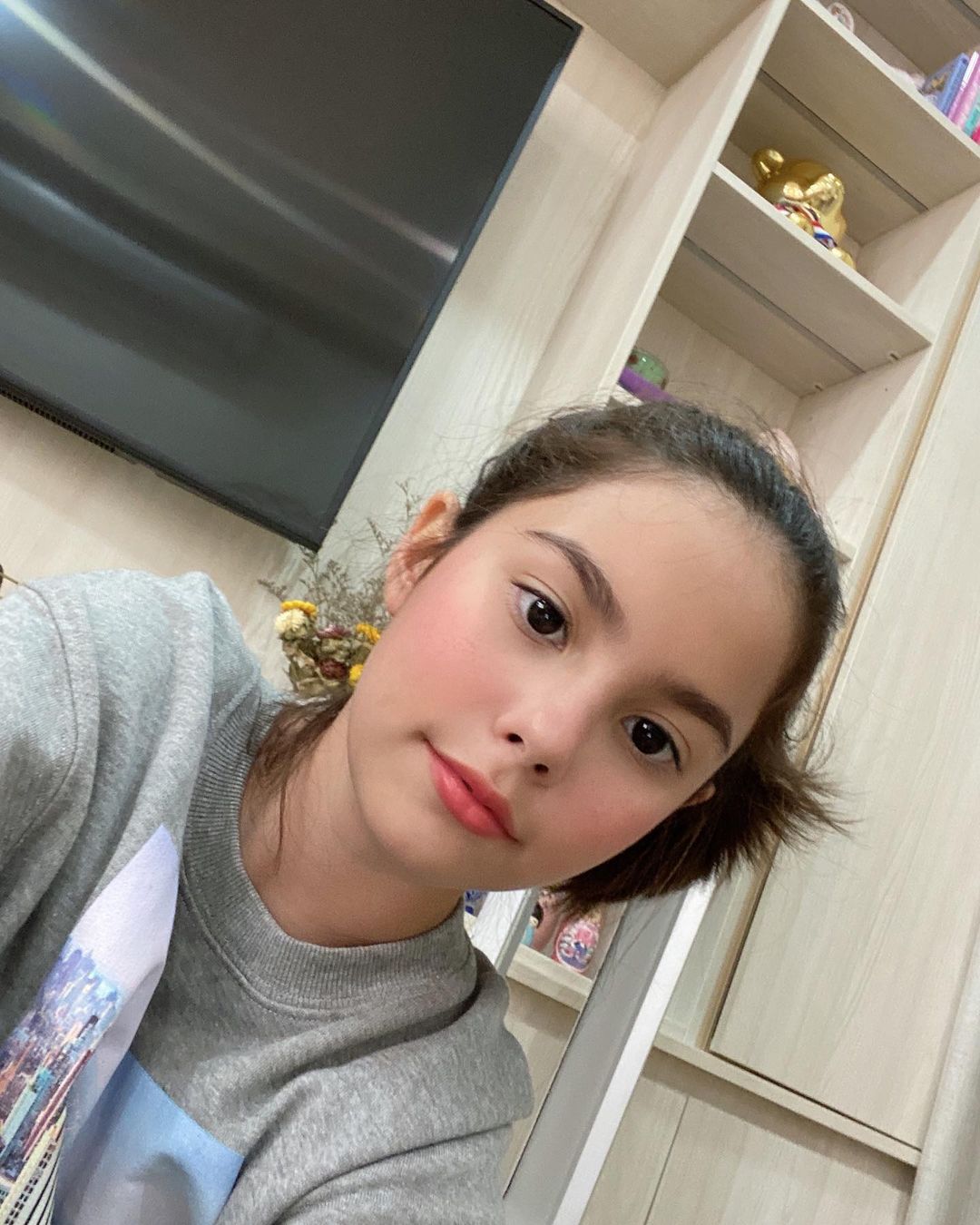 Since it's no secret that social media can promote comparison and can contribute to negative mental health issues among adolescents, the couple says that being honest with their kids since day one has helped to keep them grounded amidst growing up in the limelight.
"We always tell them, 'you know in this world you can't expect everybody to like you, to love you. There are people who don't like you'," Chesca muses.
ADVERTISMENT - CONTINUE READING BELOW ↓
Recommended Videos
She also recalls telling Kendra: "'Mama and papa, not everybody likes us, there are people also who don't like us' and she was like, 'really?' and we're like 'yeah, of course, you know, we don't appeal to everybody.'"
Aside from the reality check, they also talked to their kids about the importance of relying on nothing else but faith.
"We always tell her, 'Kendra, you don't get validation from people'.
"'You get validation from the Lord and that should be your foundation. Yeah, you can post pictures. Yeah, there will be people who will comment, 'wow ang galing galing mo, ang ganda ganda mo'. Okay, thank you. But don't let it be your everything'."
As for Doug, the important thing about the lessons they impart to their kids is that they back them up by being role models themselves. "You know, that starts with us parents, because we can say all of that, but if we don't do it, then they'll probably think we're just trying to exasperate them," he says.
ADVERTISMENT - CONTINUE READING BELOW ↓
The couple also talked about using the #TeamKramer platform for good, as they see it as both a privilege and responsibility.
Chesca says, "What a blessing it is to be given a platform for people to hear from you, your thoughts, your feelings, what you think. Sayang naman if you don't use it to really encourage them positively or to share something that maybe can uplift people or teach them the best way you can."
You can watch the podcast episode here:
Team Kramer | Is social media safe for kids?
This story originally appeared on Candymag.com.
Minor edits have been made by the Cosmo.ph editors.
READ MORE ABOUT TEAM KRAMER:
Doug And Chesca Kramer Post A Touching Tribute For Kendra's 12th Birthday
Aww, So Cute! Chesca Garcia Gave In To Let Kendra Kramer Get Unicorn-Streaked Hair?
Doug Kramer Receives A Touching Handwritten Letter From Daughter Kendra
EXPLORE COSMO