Whether you're a hardcore K-drama fan or you just started binge-watching Korean shows, you have probably heard of Netflix's Kingdom—you know, that historical-slash-zombie thriller that everyone's talking about. And in case you haven't heard about its screenwriter, we're here to introduce to you the woman behind this masterpiece: Kim Eun Hee.
In the early days of her career, Kim Eun Hee was an assistant writer for the entertainment shows under SBS. Here, she met her husband, director Jang Hang Joon (who, btw, helmed the mindblowing film Forgotten). According to the Korean Film Council, Eun Hee writernim became interested in screenplays while she was transcribing the handwritten scripts of her husband onto the computer. She started writing the plot for a film before she created stories for TV dramas. (Fun fact: She used to be a backup dancer and this was revealed in an episode of KBS' North Europe!)
Eun Hee is also a webtoon writer and she penned Land Of The Gods, a story about a mysterious plague set in the Joseon dynasty. Sounds familiar? That's because it's the storyline of Kingdom! The Netflix show is actually based on the plot of her first comic series (only the basic concepts were shown) and she was already thinking of the production since 2011: "I wanted to take modern-day fears and horror and put them in a Joseon era setting."
ADVERTISMENT - CONTINUE READING BELOW ↓
Kingdom's success is highly evident and it's even listed as one of the most popular shows on Netflix in the Philippines. According to Kim Eun Hee, it was the "period details" in the drama that made it fascinating for the audience, since they used traditional costumes, accessories, and the like. If you're wondering how she comes up with such engaging concepts for her works, Kim Eun Hee focuses on in-depth research more than anything else.
In an interview with Variety, the screenwriter said that she relies on facts when it comes to her stories. She also turns to professionals from different fields to verify the info she gathered: "If I write simply from what I know, I can't help but write like an ordinary woman in her fifties. I continue to interview experts, find materials, and try to reflect the era of the time and characters." Before she started writing the script for Kingdom, she explored the places that existed during the Joseon era with her team, and interviewed historians, too.
Variety also asked Kim Eun Hee about her strongest asset as a writer, and she answered that it's her persistence and love for reading. She "wasn't born a genius" but once she starts typing words on her laptop, she's so focused that it's actually hard for her to get up. When it comes to books, Eun Hee shared that they have the ability to bring her to a different place, life, and era. Her favorites? Humanities books related to history! Later on, you'll see how the dramas she wrote has something to do with the past.
Aside from being commercially successful, Eun Hee writernim's works have also won numerous awards: Last year, she received the Presidential Commendation for Kingdom at the Korean Popular Culture & Arts Awards. Her other high-rating series, Signal, took home the Best Drama trophy at the 52nd Baeksang Arts Awards. Aaaand to top it off, Kim Eun Hee made it to Variety's "Women That Have Made An Impact In Global Entertainment" list. Yessss, queen!
ADVERTISMENT - CONTINUE READING BELOW ↓
Ready to binge-watch her works? Here are five K-dramas by Kim Eun Hee and where you can watch them:
1. Sign (2011)
Who's in it: Park Shin Yang, Kim Ah Joong, Uhm Ji Won
Where you can watch it: Viki
The plot, according to Viki: "A drama that depicts various events in the National Scientific, Criminal, and Investigation Laboratory."
Fun fact: This K-drama has a Japanese remake staring Nao Omori!
2. Ghost/Phantom (2012)
Who's in it: So Ji Sub, Lee Yeon Hee, Uhm Ki Joon
Where you can watch it: Viu
The plot, according to Viu: "Kim Woo Hyun is the only son of a high ranking police officer. After he passes away in an incident, his classmate, Park Gi Young, also a professional hacker, decides to take over Woo Hyun's identity. Gi Young uses his hacker techniques to crack all kinds of homicide cases and resolve the crisis. With the unfolding of the cases, Gi Young and his colleagues work hard together to disclose the real identity of the Phantom and try to bring him to justice."
ADVERTISMENT - CONTINUE READING BELOW ↓
Fun fact: So Ji Sub was recognized as the Top Excellent Actor at the 2012 SBS Drama Awards for his role in Ghost! When he went up the stage to receive his award, our OG oppa surprised everyone when he only said "Thank you!" (since his speech is a bit shorter than the others).
3. Signal (2016)
Who's in it: Lee Je Hoon, Kim Hye Soo, Choi Jin Woong
Where you can watch it: Netflix and iQIYI
The plot, according to Netflix: "Communicating via a walkie-talkie that transcends time, a profiler from 2015 and a detective from 1989 join forces tot tackle crimes and injustice."
Fun fact: The crimes that were featured in Signal are actually based on true stories! This includes the Park Chorong Bitnari kidnapping case and the horrifying Hwasong serial murders in South Korea.
4. Kingdom, Kingdom Season 2, Kingdom: Ashin Of The North (2019-2021)
Who's in it: Ju Ji Hoon, Bae Doona, Kim Sung Kyu, Jun Ji Hyun
ADVERTISMENT - CONTINUE READING BELOW ↓
Where you can watch it: Netflix
The plot of Kingdom: Ashin Of The North, according to Netflix: "Tragedy, betrayal, and a mysterious discovery fuel a woman's vengeance for the loss of her tribe and family in this special episode of Kingdom."
Fun fact: During Kingdom's press con, Kim Eun Hee revealed that she would love to continue the show up to season 10!
5. Mount Jiri (TBA)
Who's in it: Jun Ji Hyun, Ju Ji Hoon, Sung Dong Il, Oh Jung Se
Where you can watch it: Soon on iQIYI
The plot of according to iQIYI: "In the series, Ju Ji Hoon and Jun Ji Hyun play national park rangers protecting the people around Mt. Jirisan, until they unveil mysteries and unknown secrets surrounding the park."
Fun fact: Mount Jiri is directed by Lee Eung Bok, who helmed the iconic dramas Descendants Of The Sun, Goblin, and Mr. Sunshine!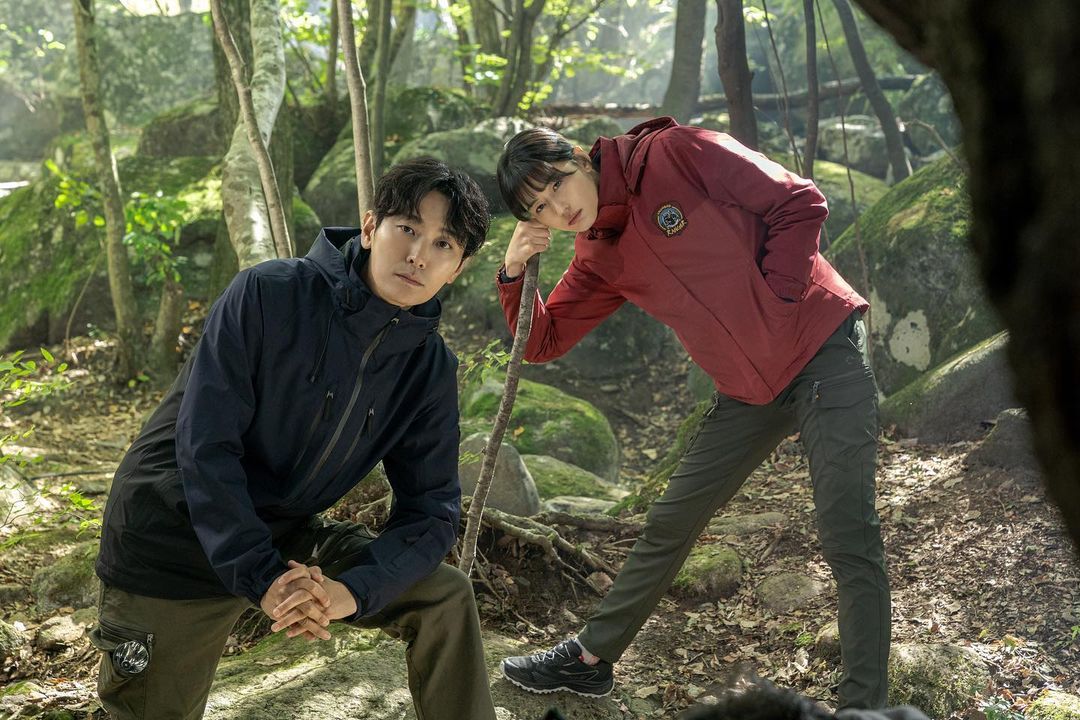 ADVERTISMENT - CONTINUE READING BELOW ↓
MORE K-DRAMA WRITERS, RIGHT THIS WAY:
5 Must-Watch K-Dramas By 'It's Okay, That's Love' Writer Noh Hee Kyung
5 Must-Watch K-Dramas By 'Hospital Playlist' Writer Lee Woo Jung
5 Must-Watch K-Dramas By 'Vincenzo' Writer Park Jae Bum 
Follow Hanna on Instagram.