Kim Kardashian recently cemented her status as the queen of social media (and selfies), by overtaking Beyoncé as the most followed person on Instagram. Parties were held, selfies were taken, hashtags were posted. It was a joyous occasion for all.
But now, Kim's day in the sun is over. It is a kloudy and kold day for the good Kardashian name. Summer has past. Winter is coming.
Because Kim is no longer the most followed person on Instagram. And in a twist of fate, the person who has taken her crown is Taylor Swift, former nemesis of Kim's husband, Kanye, and recent BFF. It is those closest to us who hurt us the most.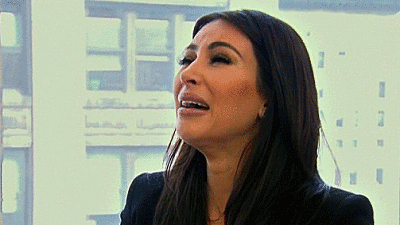 Continue reading below ↓
Recommended Videos
How did Taylor manage to win such a high honor? We imagine it's a powerful combo of cat photos, pictures of good deeds and her connection with the fans, her model and celeb friend posse, and the occasional snap of Calvin Harris. I mean. Look at this photo. You can't beat that.
Kim doesn't even have one cat anymore (still waiting on that 'Where are they now: Mercy West, Kim's former cat' TV show), and the Kimye wedding already happened. Nothing can be done. Resistance is futile.
Accept the new reign of Taylor Swift.
That being said, the Kardashians and Jenners—Kendall, Khloe, and Kylie—are still in the top 20 most followed celebrities on Instagram. So maybe if they band together, they can rule once again.
***
This article originally appeared on Cosmopolitan.co.uk. Minor edits have been made by the Cosmo.ph editors.