"Doll-like" Kim So Hyun legit grew up in front of the camera because she's been acting since she was around seven years old. This young leading lady is super not shy during interviews—she shares A LOT of personal stuff and we love it! We watched Kim So Hyun's interviews and *scoured* the internet for facts about her, so...
Here's everything you need to know about Kim So Hyun: 
1. Kim So Hyun's birthday is on June 4, 1999. 
The Gen-Z actress was reportedly born in Australia, and her family moved back to Korea before she was five years old. As of the writing of this article, Kim So Hyun is 21. 
2. She was a popular child actress before transitioning to leading lady roles. 
Soompi reports that Kim So Hyun got her first acting role in 2006 and "officially debuted as an actress" in 2008. She went on to play supporting characters—mostly the younger versions of female "villains"—in dramas such as Baker King (2010) Moon Embracing The Sun (2012), Rooftop Prince (2012), and I Hear Your Voice (2013).
ADVERTISMENT - CONTINUE READING BELOW ↓
Here are some stills of Kim So Hyun from a show called Hometown Legends (2008):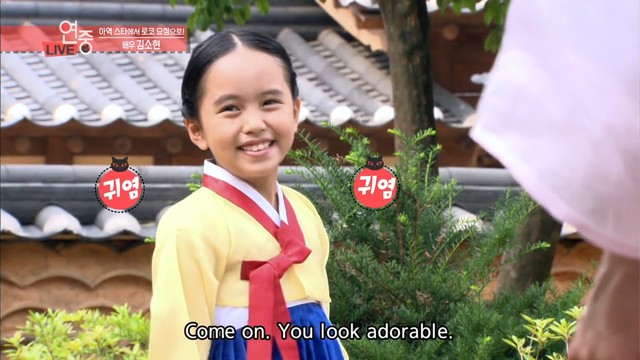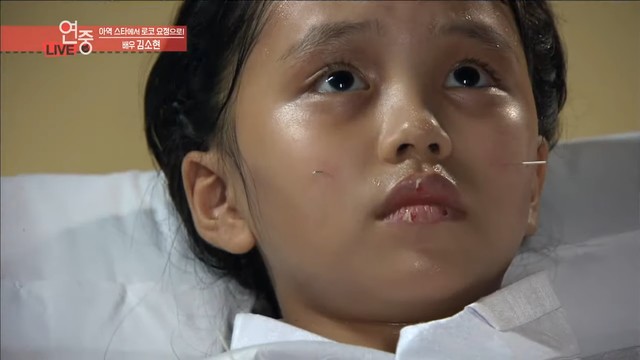 ADVERTISMENT - CONTINUE READING BELOW ↓
Recommended Videos
She officially became a leading lady in the teen drama Who Are You: School 2015! Her other notable dramas include Bring It On, Ghost (2016), The Tale Of Nokdu (2019), Love Alarm (it was released in 2019, and it's having a second season!), and River Where The Moon Rises (2021).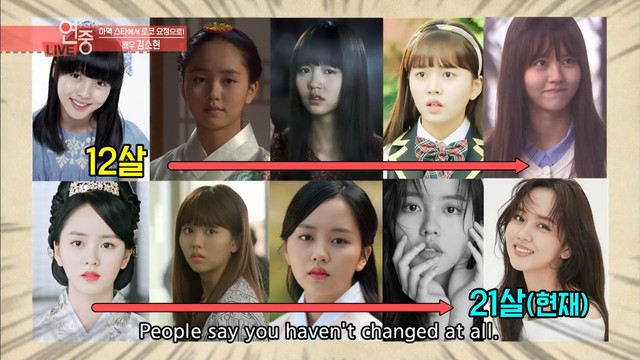 ADVERTISMENT - CONTINUE READING BELOW ↓
3. She learned how to handle a sword for River Where The Moon Rises. 
In her latest project, Kim So Hyun plays Pyeonggang, who was "born a princess but raised as a soldier" and the story follows "Pyeonggang's quest to uncover dark and dangerous conspiracies in the kingdom." Super cool, right?
For her role as a warrior princess, Kim So Hyun shared, "It felt foreign to me because it was my first time doing action scenes with a sword, so I watched a lot of action videos. I filmed while asking many questions and learning from the stunt actors. I studied hard on what I could do to portray my emotions better." The drama is currently available for streaming on Viu.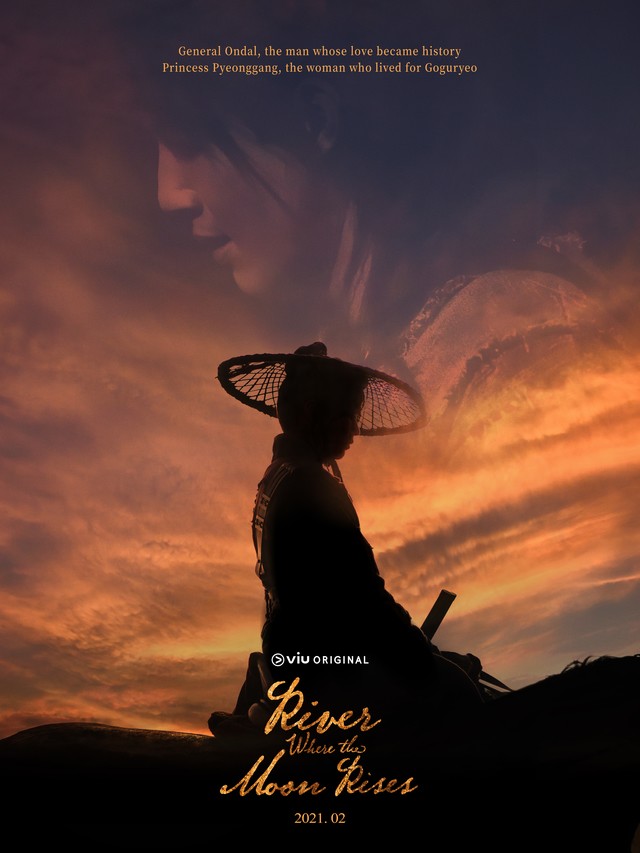 ADVERTISMENT - CONTINUE READING BELOW ↓
4. The character she's "most attached to" is Bo-kyung.
So Hyun shared in a 2018 interview: "The character that I played when I first started acting that people know me for, which in hindsight I could have done so much for, was Bo-kyung in Moon Embracing The Sun. I think I'm most attached to and thankful for that role."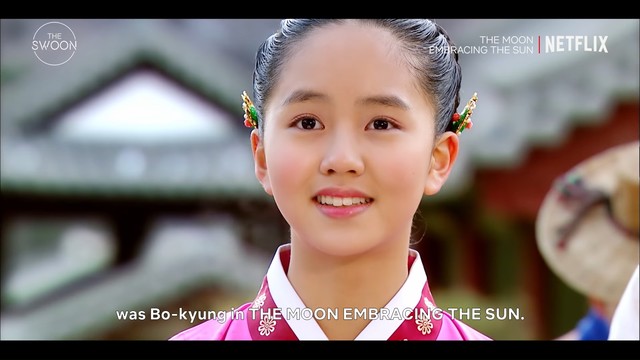 ADVERTISMENT - CONTINUE READING BELOW ↓
5. Kim So Hyun loooves spending time alone.
She even had "watching movies at the theatre alone" as part of her bucket list! Kim So Hyun was able to do it and according to her, it sounds awesome! "On days of rest in between filming, I went to the movies alone. I've even watched three movies in one day. I ate popcorn by myself too and it was really healing," she shared. "I regularly enjoy spending time alone. Being alone at the theatre gave me waiting time and time to think by myself after the movie, which felt like recharging. It's a different kind of joy from being with others." (Via Soompi)
6. She's never been in a relationship. 
"I've never dated anyone before. When I say this, no one believes me. But I really never had a boyfriend before. Honestly, I'm now at the point where I want to say that I had one," Kim So Hyun said during a 2018 press conference. In 2019, Kim So Hyun also confessed that "she did feel slight regret about not dating during her school days while filming Love Alarm." It's 2021 though so the situation might have changed! 
ADVERTISMENT - CONTINUE READING BELOW ↓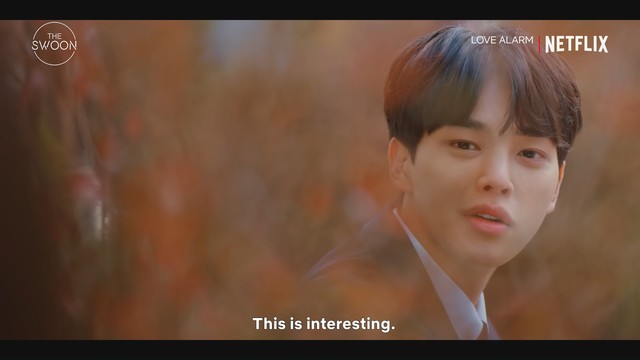 She once admitted that she's had a one-sided crush before. In a fun game with her Love Alarm co-stars, Kim So Hyun elaborated: "I think it's not good for me, so I try to avoid developing any one-sided crushes."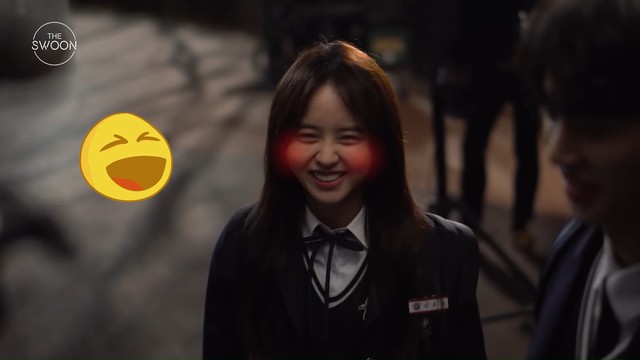 ADVERTISMENT - CONTINUE READING BELOW ↓
7. If the Love Alarm app existed IRL, she wouldn't download it!
Kim So Hyun told Cosmo.ph: "Because when you are checking your app constantly, you might get too caught up in the application rather than expressing your feelings yourself. So I won't use it." WISE WORDS! 
8. She's a college student at Hanyang University. 
According to Soompi, Kim So Hyun was admitted to the university in 2018. The school's alumni and current students include many other K-drama stars such as Jang Dong Yoon and Jung Da Bin.
9. Does Kim So Hyun have a twin? 
Weirdly, it's one question we always see on Google. The answer is...no, she doesn't! But she did play dual roles as twins in the K-drama Who Are You: School 2015. In a 2019 interview with Netflix, Kim So Hyun shared: "I played the main character as well as a double role for the first time. I wonder if I could act out the characters better if I did it again with what I know now." 
ADVERTISMENT - CONTINUE READING BELOW ↓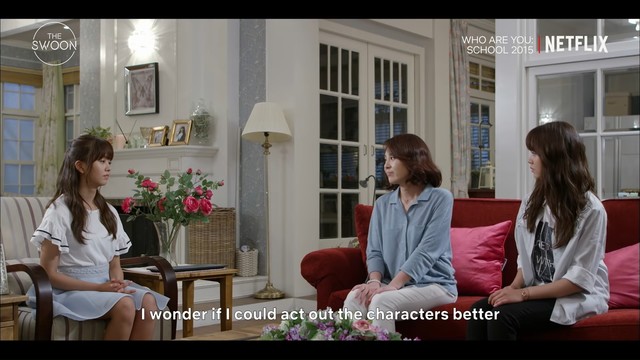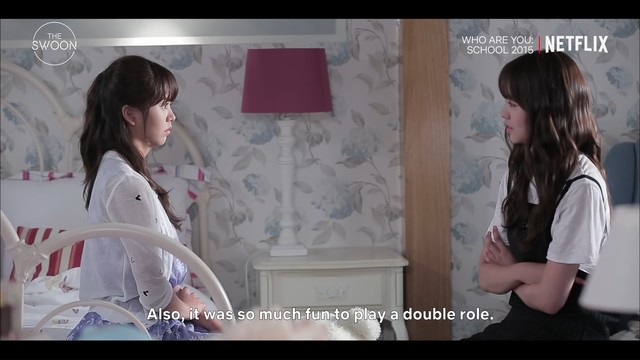 ADVERTISMENT - CONTINUE READING BELOW ↓
10. Kim So Hyun's Instagram account username is @wow_kimsohyun.
She's pretty active on the platform, too! At present, her IG account has more than a thousand posts and 10.2 million followers. There, we often see behind-the-scenes photos from her acting projects and adorable snaps of her furbaby. 
11. She says acting in modern dramas (compared to historical ones) is easier for her...and it's because of the costumes! 
"When I act in modern dramas, I have bags or at least pockets in my jackets," she said in an interview with KBS World. I feel comfortable with my hand gestures and actions. But when I wear a hanbok, there are no such things. So it's somewhat awkward, there's nothing to hold, so I hold my skirt. I think modern dramas are easier because it's similar to my daily life." She added that in the future, she wants to play "a pickpocket." 
12. Kim So Hyun has won many acting awards! 
She won the Female Excellence Award For A Miniseries at the 2019 KBS Drama Awards. Her role in Moon Embracing The Sun also landed her a Best Young Actress award in 2012. 
ADVERTISMENT - CONTINUE READING BELOW ↓
13. What are her personal methods for ~getting into character~? 
"Most importantly, I try not to rush myself," she tells Netflix. "The moment I think I should do this quickly now, I cannot concentrate at all. Say, the moment I think, 'I'm not tearing up. What should I do?' Then I can't tear up at all. So I just try to take it easy and laugh it off if anything. I maintain my usual composure and just try to get into the character at that moment. I try not to think too much or burden myself, but rather empty my mind instead."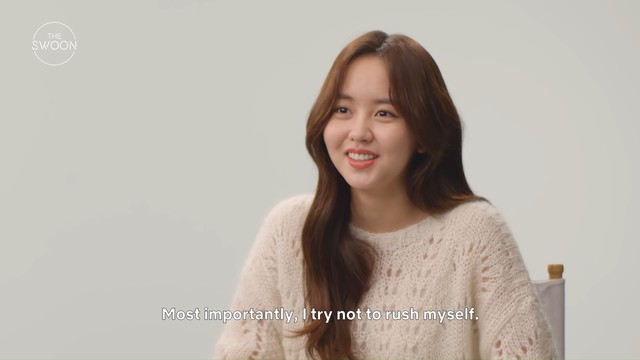 ADVERTISMENT - CONTINUE READING BELOW ↓
14. She wants to be remembered as a "comfortable" actor. 
The actress said in an interview: "I want to be remembered as an actor who you want to see on screen for a long time, whom you can feel comfortable watching, like a friend or a neighbor, depending on the role. I want to be a 'comfortable' actor."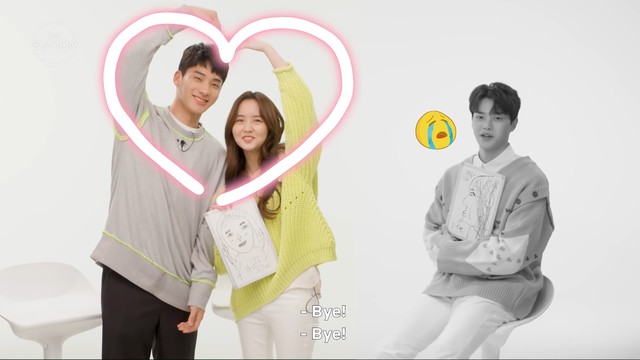 ADVERTISMENT - CONTINUE READING BELOW ↓
15. Kim So Hyun celebrated her 10th year in the industry by writing a heartwarming letter to her fans. 
In 2018, she took to Instagram to share a photo of the handwritten letter, and part of the English translation reads: "When I think back to when I was ten years old, shooting Korean Ghost Stories; Child, Let's Go To The Green Mountain, I remember how exciting the set was and how everything was just so much fun. Now that I have grown up in body and in mind, I realize how much of a lucky person I've been. Just being able to do what I love is fantastic enough, but to be able to do it surrounded by such great people and with the support of such wonderful fans is amazing and makes me so thankful!"
"But I've only just begun! From twenty until I'm thirty or forty, I promise to keep doing my best! I wish nothing but happiness for those of you that love and support me and are with me on this journey! From now on I will make every effort to become an actress and person that you can be proud of." 
ADVERTISMENT - CONTINUE READING BELOW ↓
We're sooo excited about your future projects, Kim So Hyun! 
***
We're officially on Viber! Be part of our growing community and subscribe to Cosmopolitan Philippines now!
K-UPDATES