South Korean actress Kim Tae Hee, who took a break from showbiz to focus on her family with Rain (Jung Ji-hoon), is back in the spotlight! The celebrity mom has two kids with Rain, which makes it so cute that her latest project is Hi Bye, Mama!, a feel-good + sometimes heart-wrenching series. It started airing in February 2020.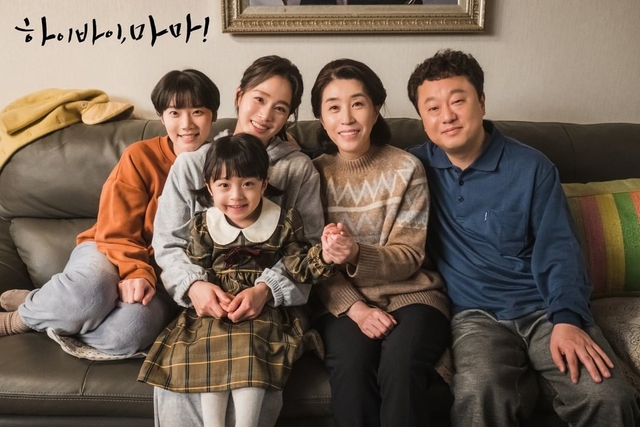 Tae Hee's career reportedly started after an advertising executive met her on the subway. She started modeling and soon took up acting as well. Now 40 years old, Tae Hee has starred in multiple projects!
Here, let's take a look back at the most memorable Kim Tae Hee dramas and movies out there: 
1. Screen (2003) 
For her first K-drama, My Drama List writes that Tae Hee played the role of an orphan named So-hyun. The character ends up sharing an apartment with Joon-pyo, played by none other than Gong Yoo! As it turns out, the pair also work at the same place. 
ADVERTISMENT - CONTINUE READING BELOW ↓
2. Stairway To Heaven (2003) 
Kim Tae Hee plays the leading lady's *evil* stepsister. Her character, Yu-ri, keeps harassing Jung-suh (Choi Ji Woo) because of jealousy. Yu-ri even—SPOILER ALERT—hits Jung-suh with a car, which causes her to lose her memory.
3. Love Story In Harvard (2004) 
A law student named Kim Hyun-woo (Kim Rae Won) and a med student named Lee Soo-in (Kim Tae Hee) meet at Harvard University, where they start dating. However, luck isn't on their side and they part ways, only to meet again years later. 
4. The Restless (2006) 
This is Tae Hee's first lead role in a movie! Set in an ancient Korea, My Drama List writes that a demon hunter (Jung Woo Sung) who lost the love of his life (Kim Tae Hee) enters Jungcheon, also known as purgatory. There, he reunites with her, only to find out that she has no memories of him at all! 
5. IRIS (2009) 
Did you know that Kim Tae Hee starred in an action-packed drama like this one? In Iris, she plays the role of an analyst who works for a top-secret organization called NSS. According to My Drama List, she also gets caught in a love triangle between two new agents. A movie based on the series was also released in 2010. 
Where you can watch it: Netflix
6. Grand Prix (2010)
Tae Hee plays the role of an ambitious equestrian who loses her horse in a racing accident and also injures her arm. When she goes to Jeju Island to *escape* everything, she meets a fellow equestrian and he inspires her to compete at the Grand Prix Championship. 
7. 99 Days With The Superstar (2011) 
In this Japanese drama, Kim Tae Hee is a famous actress from South Korea! According to Viu, a normal man becomes her bodyguard for 99 days. They go everywhere together, knowing that they cannot fall for each other.
Where you can watch it: Viu 
8. My Princess (2011) 
Viki writes that this drama follows an ordinary college student named Lee Seol (Tae Hee). Her life is turned upside down when she finds out that she's the great-granddaughter of the Joseon Dynasty's last Emperor. 
9. Yong Pal (2015) 
According to the drama's Netflix description, a surgeon, who goes by the name of Yong Pal (Joo Won), gets involved in a conspiracy involving a chaebol heiress (Kim Tae Hee) who is forcibly put in a medically induced coma. WILD. 
Kim Tae Hee won the Top Excellence Award for her role in Yong Pal at the 2015 Korean Drama Awards. 
Where you can watch it: Netflix
10. Hi Bye, Mama! (2020) 
Yu-ri (Kim Tae Hee) is a ghost who has been watching over her husband and daughter ever since her death. When she is given the chance to come back to life, Yu-ri must *take her rightful place* in the world within 49 days. There's only one problem: Her husband already has a new wife. 
Where you can watch it: Netflix
***
We are officially on Viber! Be part of the Cosmo Viber Community by clicking here! You can also visit the Sticker Market and download the "Cosmo Girl Sticker Set" here to be automatically part of the group. The stickers will only be available until April 27, so don't miss out on the fun!
ADVERTISMENT - CONTINUE READING BELOW ↓
Follow Lily on Instagram.