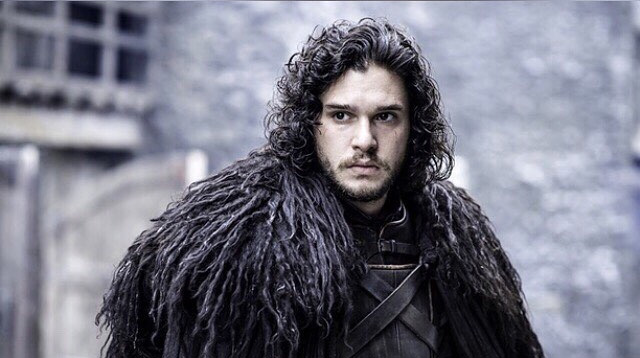 Instagram/@entertainmentweekly
Kit Harington has apologized to Game Of Thrones fans for "lying" to them over the fate of his character Jon Snow.
The British actor has been insisting that Jon Snow was dead for months, since the end of the 2015 season, when it appeared he had been killed off. Kit was constantly questioned about his future involvement in the show, especially after he was spotted filming in Belfast, Northern Ireland, but he maintained that Snow was dead and he was being filmed as a corpse.
However, it was revealed he had been fooling audiences when his character was brought back to life by sorceress Melisandre, played by Carice van Houten, in the latest episode, which aired in the U.S. on Sunday night. The episode ends with Snow awakening after she casts her magic spell.
Kit has now apologized for keeping up the charade, telling EW.com in a video interview, "Sorry... I'd like to say sorry for lying to everyone."
Continue reading below ↓
Recommended Videos
The 29-year-old admits he is happy with the fan reaction to Snow's death because he feared audiences wouldn't care about his fate.
"I'm glad that people were upset that he died," he said. "I think my biggest fear was that people were not going to care. Or it would just be, 'Fine, Jon Snow's dead.' But it seems like people had a, similar to the Red Wedding episode, kind of grief about it. Which means something I'm doing—or the show is doing—is right."
In the Red Wedding episode, which aired in 2013, fan favorite Robb Stark, played by Richard Madden, was shockingly killed during a wedding massacre.
In April, weeks before the season six premiere on April 24, Kit maintained his story and told U.K. chat show host Jonathan Ross that he was no longer involved in the show.
"You're looking at me like you don't believe me," he told Jonathan. "It's going to be so relieving when people actually see the show and realize that I don't come back... It's going to be so satisfying when you see it and you realize that I was telling the truth the whole time."