Korean celebrities are often busy with their jampacked schedules—they are seen performing on stage, filming a new K-drama, or endorsing brands. During their free time, like when it's a holiday in South Korea, you'll find these Hallyu stars with their family members. In particular, they're most likely to have playdates with the kids in their house!
We listed some of the Korean actors and K-pop idols who are close with their nieces and nephews that will make you go "Awww!":
1. Song Joong Ki
The moment they were born, Song Joong Ki's nephews, Ho Jin and Si Jin, already hold a special place in his heart. You will witness this on Joong Ki's brother's Instagram account, where he would post adorable photos of the two that include the sibs supporting their samcheon in his new projects. Here's something cute to brighten your day: This photo right here is captioned with "Song Si Jin is more handsome than Yoo Si Jin", a reference to Joong Ki's Descendants Of The Sun character!
ADVERTISMENT - CONTINUE READING BELOW ↓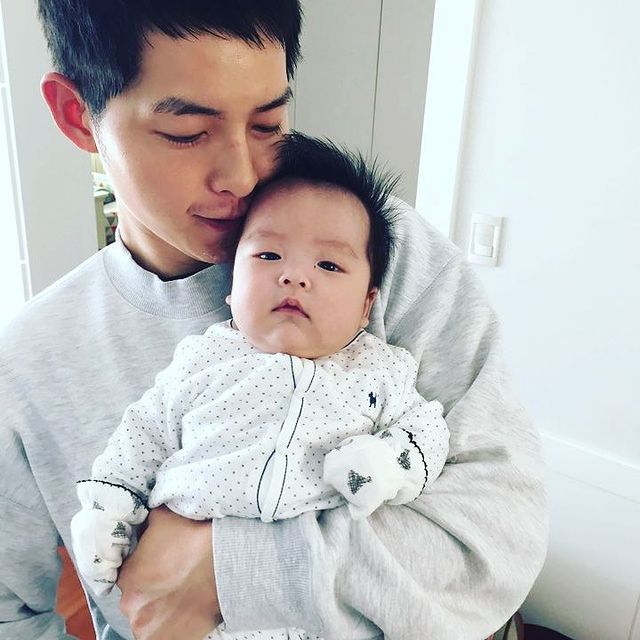 2. EXO's Kai
As an EXO member, Kai amazes us with his stage presence. Behind the scenes, he is one sweet uncle to Rahee and Raeon! He enjoys taking care of them as seen on his Instagram account and stint in the Korean variety show, I Live Alone. In return, the sibs show their love for their samcheon by cheering on him during his concerts, complete with lightsticks!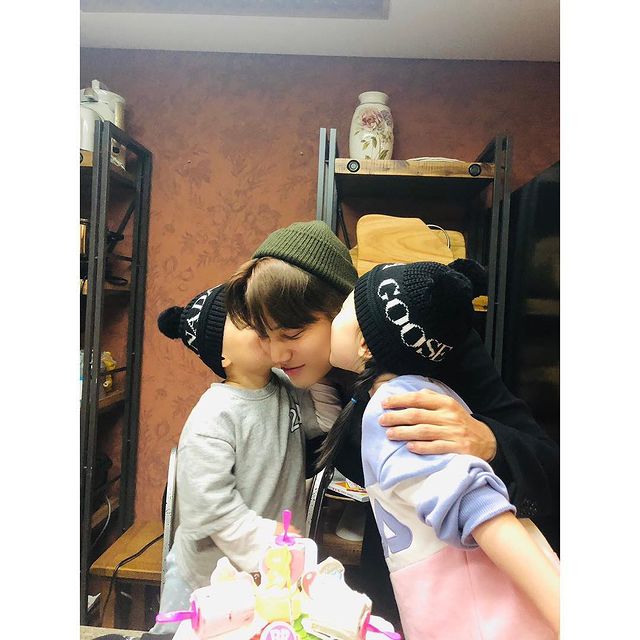 3. Park Seo Joon
Our ultimate oppa Park Seo Joon is one funny uncle! He revealed his fondness to his nephew during a fan meeting, and this was broadcasted in a variety show in 2015. The way he described him is super nakakatawa and relatable: "I'm really famous for loving my nephew, but there are many times when I feel upset at my nephew. He cries whenever he sees me. But I think that he might open his eyes when he turns three. I think he'll realize, 'Ah, this is my financer. This is where my shoes come from.'" LOL!
ADVERTISMENT - CONTINUE READING BELOW ↓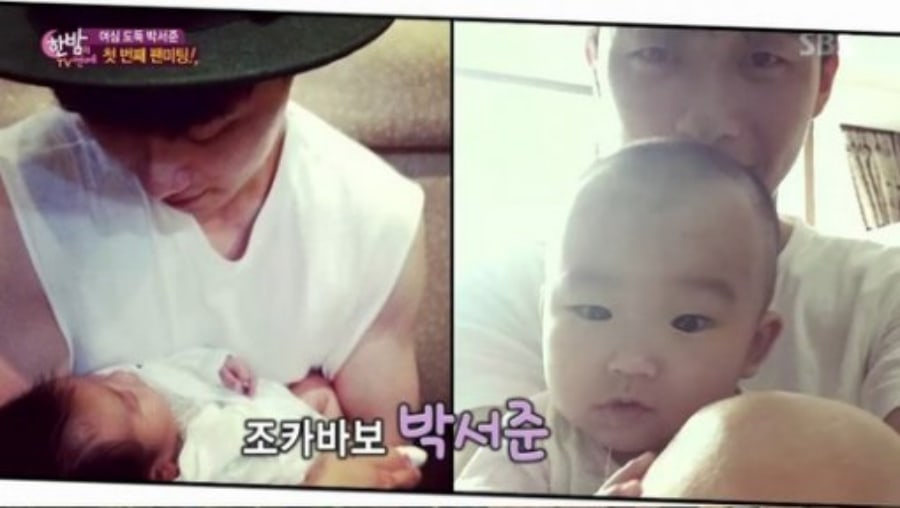 4. Super Junior's Kyuhyun
K-pop idol Kyuhyun of the legendary group Super Junior has his own YouTube channel and some of his vlogs include his twin nephews Yejoon and Hajoon! One of the videos that will melt your heart was when the two *joined* their uncle in cooking souffle omelet and tasting it, ofc! Did they love it? Kids can tell! *winks*
ADVERTISMENT - CONTINUE READING BELOW ↓
5. BTS' V
We may have not seen but BTS' V with his nephews yet but he deserves to be on our list for being a good cousin (and with children in general, tbh)! In this clip, you will see him playfully *fighting* with his younger cousins and asking them for a kiss and hug in exchange for unlocking their iPad. Cute!
6. iKON's Bobby
Bobby is known for spitting fire with his rapping and songwriting skills but he turns into a ~different~ person when he's with his nephew Raon. He's the most precious human being you'll ever see! When he got to hold him for the first time, the iKON member was giddy with excitement and there's no denying that he's in pure joy. We couldn't agree more when someone in the comments section said: "Bobby is like a baby holding a baby"!
Follow Hanna on Instagram.