Being in the Korean entertainment industry is no joke. The filming schedule is insane, there are naysayers wherever you go, and there's also the never-ending worry about your career. That's why having a friend (or two) for Korean actors and actresses is important: They're always there to give advice, support, and comfort to each other. Plus, it's always fun when they're together—may it be a simple catch-up or a grand celebration!
Here are 12 Korean drama celebrity friendships who have proven how strong their ties are throughout the years:
1. Song Hye Kyo and Yoo Ah In
Housed under the same entertainment label (United Artists Agency), Song Hye Kyo and Yoo Ah In never fail to cheer for each other especially when one of them has an upcoming project. In 2015, Ah In sent Hye Kyo a food truck to show his support when she was filming the K-drama, Descendants Of The Sun. Last year, Hye Kyo attended the movie premiere of Ah In's zombie flick, Alive. Sweet! Here's the actor greeting the queen on Instagram on her birthday:
ADVERTISMENT - CONTINUE READING BELOW ↓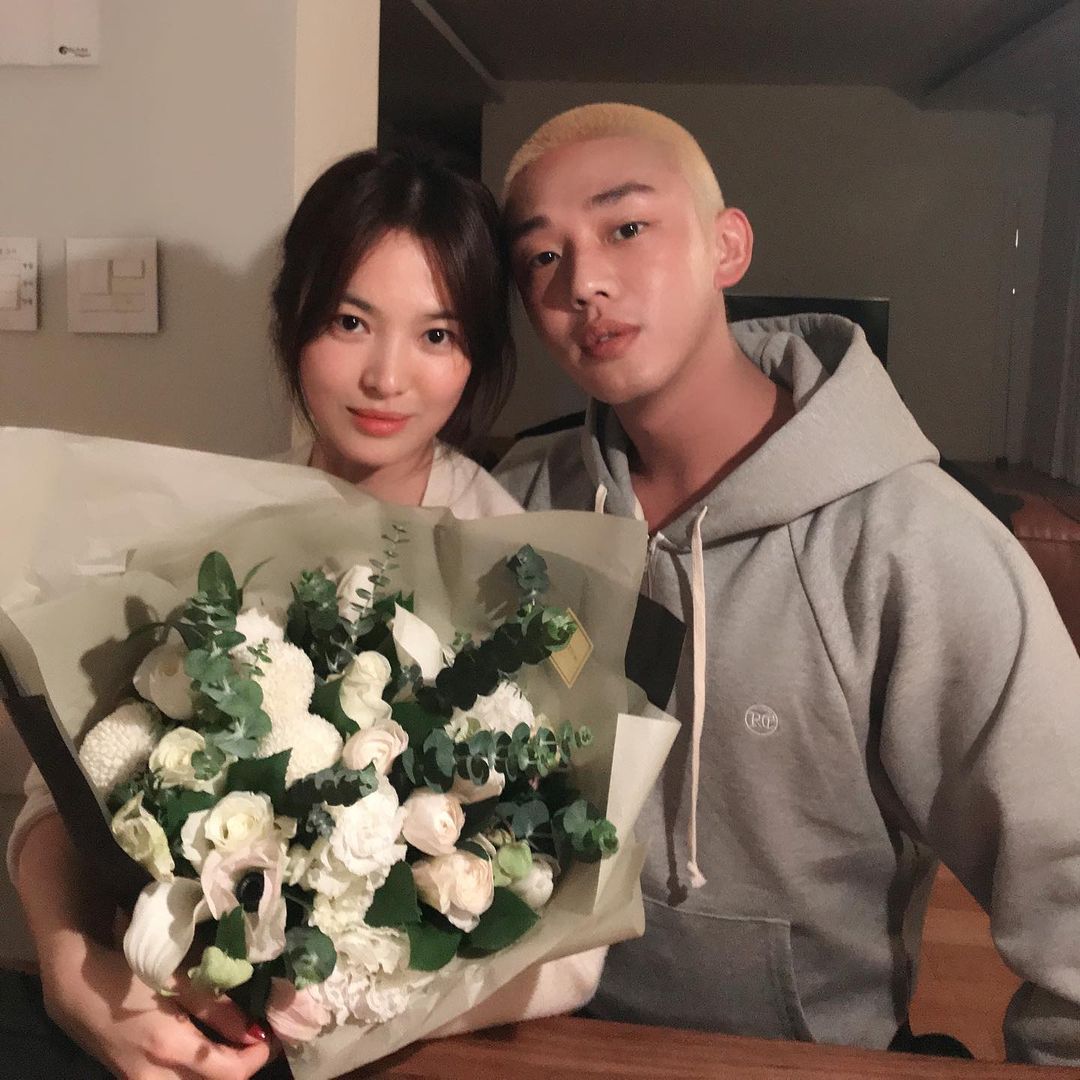 2. Gong Hyo Jin, Son Ye Jin, and Uhm Ji Won
It's amazing to see three top-tier celebs in one pic but what's more admirable is how Gong Hyo Jin, Son Ye Jin, and Uhm Ji Won's friendship have stayed strong over the years! During Ye Jin's birthday party in 2018, Hyo Jin took to Instagram and posted a photo of them with the caption, "It's pretty Ye Jin's birthday. I hope your body and heart will be healthy like they are now." Ye Jin's other celeb friends that attended include Lee Jung Hyun, Oh Yoon Ah, Lee Min Jung, and Song Yoon Ah.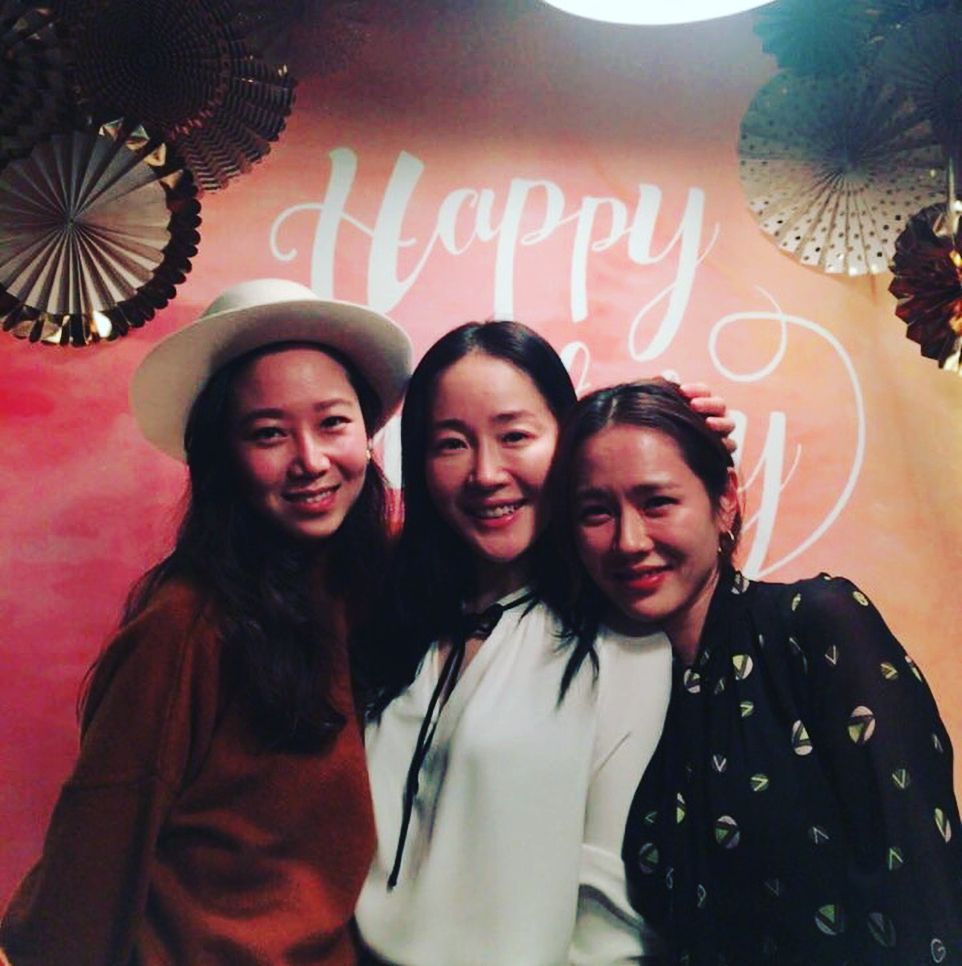 3. IU and Yoo In Na
Did you know that IU and Yoo In Na are actually neighbors and live in the same apartment complex? Talk about having a friend who is always with you, literally! Their 11-year age gap didn't stop them from becoming BFFs, and they've been friends since 2010. In an interview, Yoo In Na described IU fondly: "I'm her fan, I like her music, and honestly she's my best friend. She's also an adorable younger friend." Awww!
ADVERTISMENT - CONTINUE READING BELOW ↓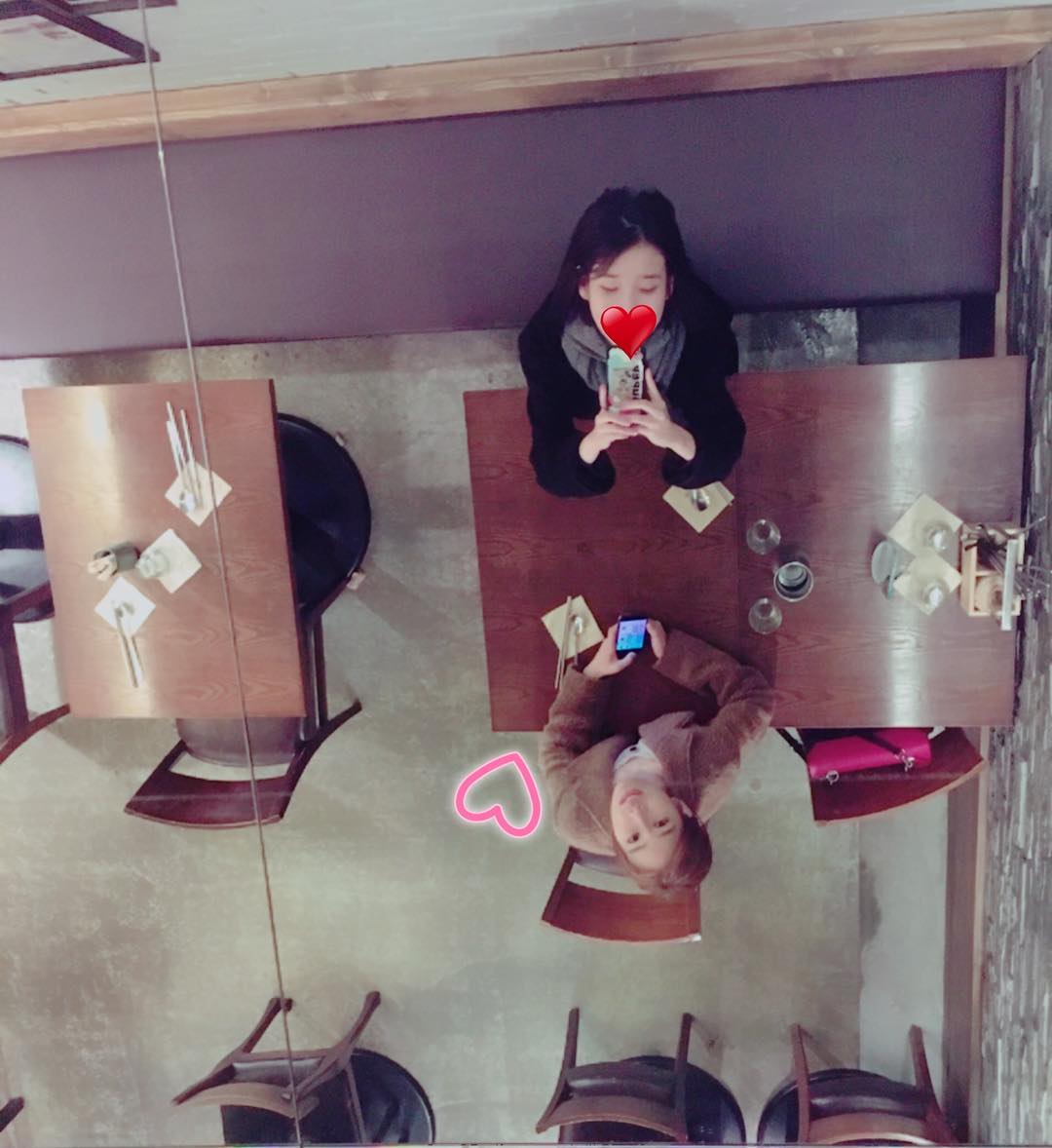 4. Kim Bo Ra and Kim Sae Ron
Together with Akdong Musician's Lee Suhyun, the trio was introduced to each other through their close friends. From there, they would often meet and have fun dates. And just like other best friends, Suhyun, Bo Ra, and Sae Ron revealed that they also argue, like when they have to choose their food or share blankets.
ADVERTISMENT - CONTINUE READING BELOW ↓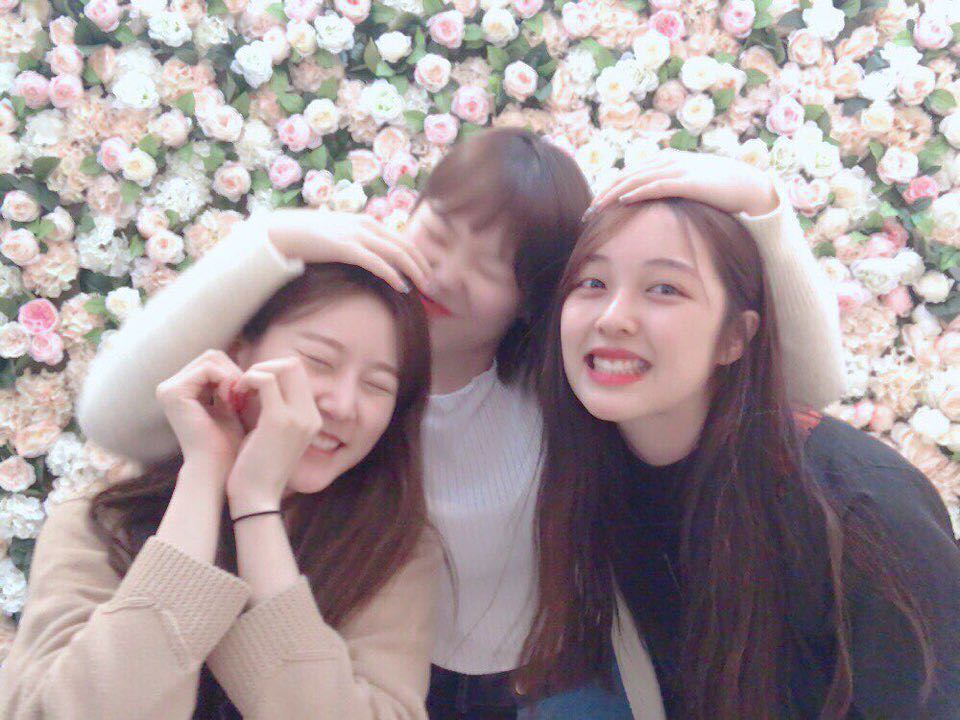 5. Lee Dong Wook and Gong Yoo
Thanks to Goblin, Lee Dong Wook and Gong Yoo developed a bond so strong that they continued being friends off-screen! In 2019, Wookie hosted his first talk show and had Gong Yoo as his first guest, where they recreated a scene from the iconic K-drama. 
ADVERTISMENT - CONTINUE READING BELOW ↓
6. Lee Min Ho and Jung Il Woo
Despite being complete opposites, Lee Min Ho and Jung Il Woo managed to keep their friendship alive by respecting each other's differences. Fun fact: The common thing about them is that they don't like drinking alcohol! The two have been friends since they were students and even used to be neighbors in middle school. In 2006, Min Ho and Il Woo were both involved in a car accident that left them injured.
7. Song Joong Ki and Lee Kwang Soo
You may know Lee Kwang Soo as a comedian in the Korean variety show Running Man, but he also happens to be a good actor! In fact, his long-time BFF Song Joong Ki even made a special cameo in one of his series, The Sound Of Your Heart. On the other hand, Kwang Soo appeared during Joong Ki's fan meet in 2018, where they played a virtual reality game on stage (complete with a ~mini squabble~, of course!).
ADVERTISMENT - CONTINUE READING BELOW ↓
8. Jo In Sung, Lee Kwang Soo, and EXO's D.O
Speaking of Lee Kwang Soo's K-dramas, he starred in It's Okay, That's Love, where Jo In Sung and EXO's D.O are also part of! This drama started their friendship with each other. In a TV show, our OG oppa In Sung shared that the three of them love traveling together. He said that while he loves walking during their trips, D.O would rather take a taxi to get to a certain location. LOL! As for Kwang Soo, he mentioned that the Prince of Asia would often choose outfits that stand out the most. Apart from the actors mentioned, their group of friends also include Song Joong Ki, Kim Woo Bin, Cha Tae Hyun, Bae Sung Woo, Kim Ki Bang, and Im Joo Hwan.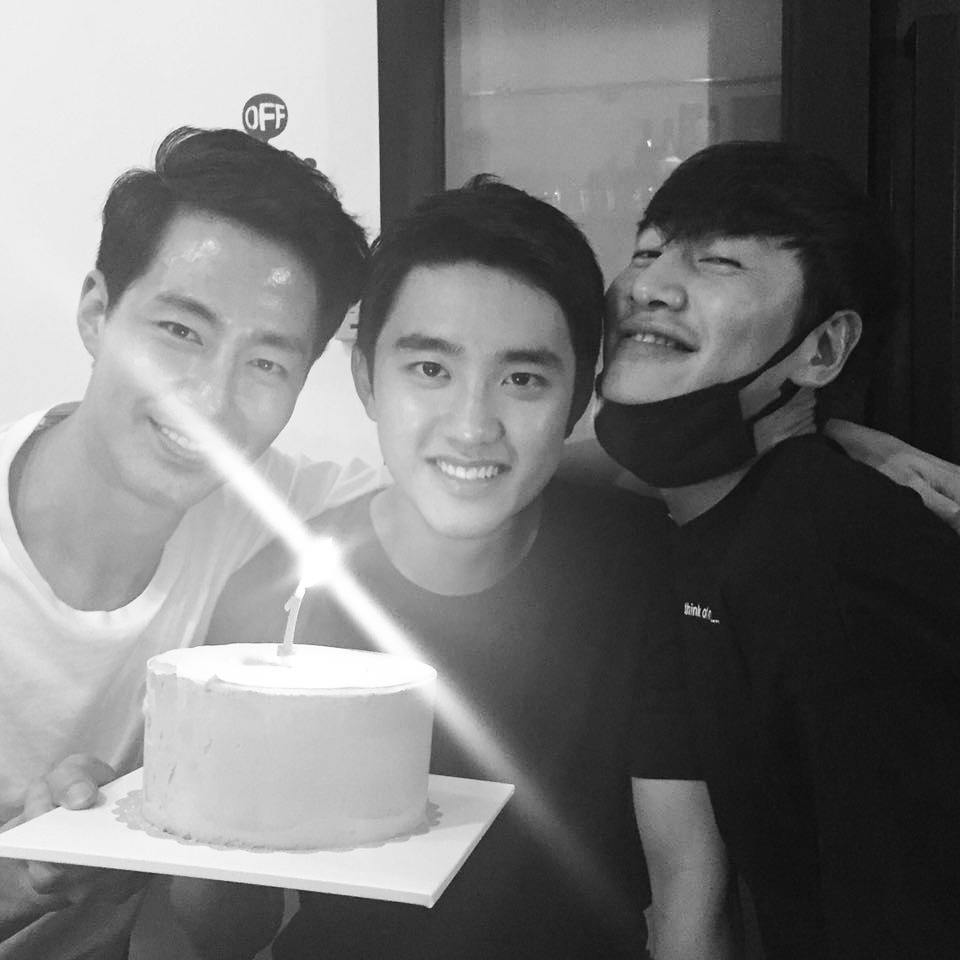 ADVERTISMENT - CONTINUE READING BELOW ↓
9. Lee Jong Suk and Kim Woo Bin
Back when they were still starting off as models in the industry, Lee Jong Suk and Kim Woo Bin have already been tight. They even starred in the K-drama School 2013 together when they became actors! Here's a heartwarming story about the two: In 2016, both of their K-dramas Uncontrollably Fond and W: Two Worlds aired during the same timeslot. Instead of being rivals, they ended up supporting each other. Sukki said in a press con: "We are known to be best friends and we happen to star in dramas that air at the same time. Before being cast in W, Kim Woo Bin asked me to make a cameo on Uncontrollably Fond. But I couldn't because of the overlapping air time. We maintain a symbiotic relationship. Rather than competing, we're cheering each other on and wanting to have dinner together sometime."
ADVERTISMENT - CONTINUE READING BELOW ↓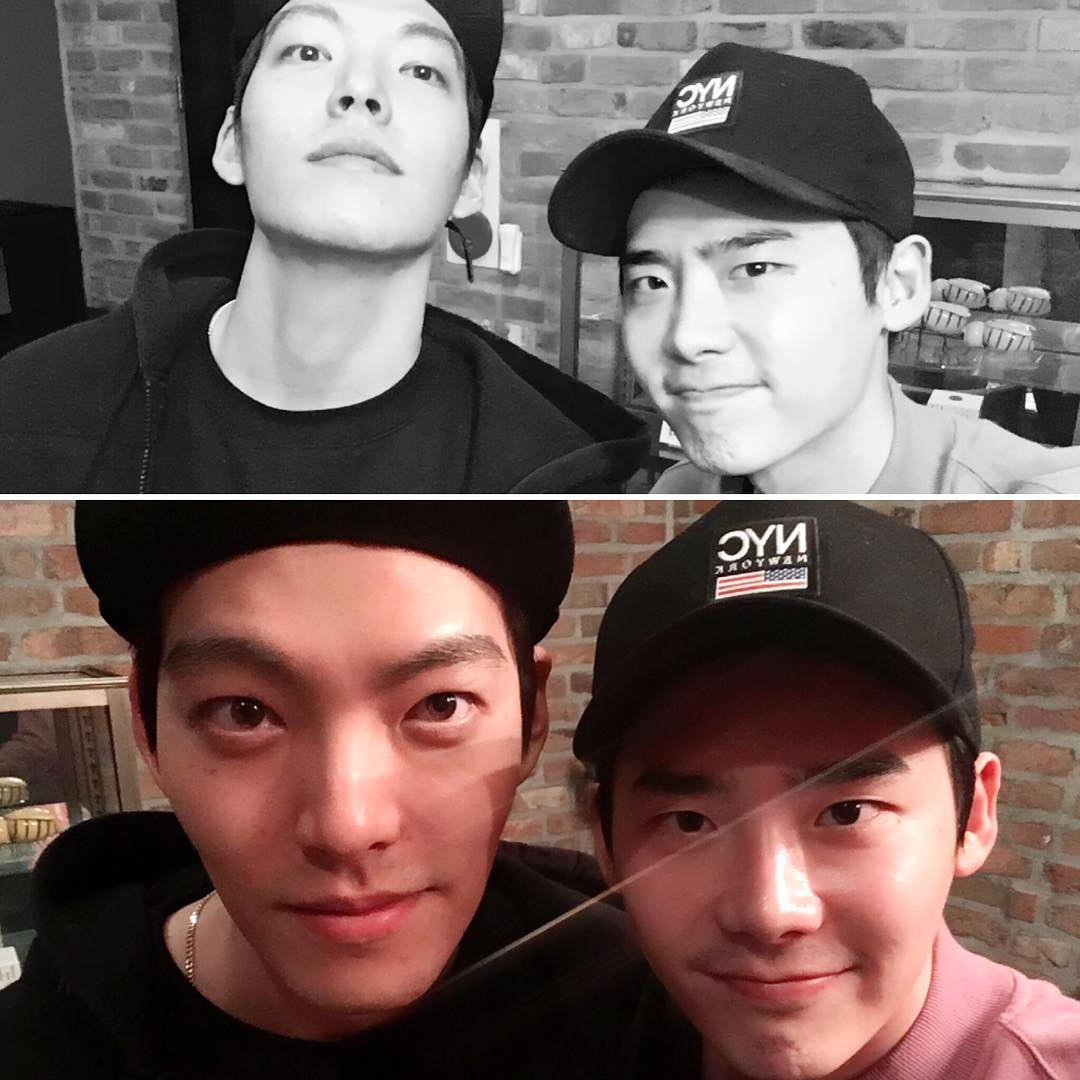 10. Lee Jong Suk and Jung Hae In
Aside from Woo Bin, Sukki's other celebrity friend is D.P.  star Jung Hae In. In 2017, they were cast in the K-drama While You Were Sleeping and they have maintained their closeness ever since. Sukki even gifted Hae In with a coffee truck to show his support for his project back in 2018! On what Sukki is like, Hae In said: "He has the opposite image of how the media portrays him. He's a warm friend, and we only have a one-year difference in age. He was born in 1989, and despite the fact that he debuted first and has more experience, he calls me hyung and respects me, so I'm grateful for that."
ADVERTISMENT - CONTINUE READING BELOW ↓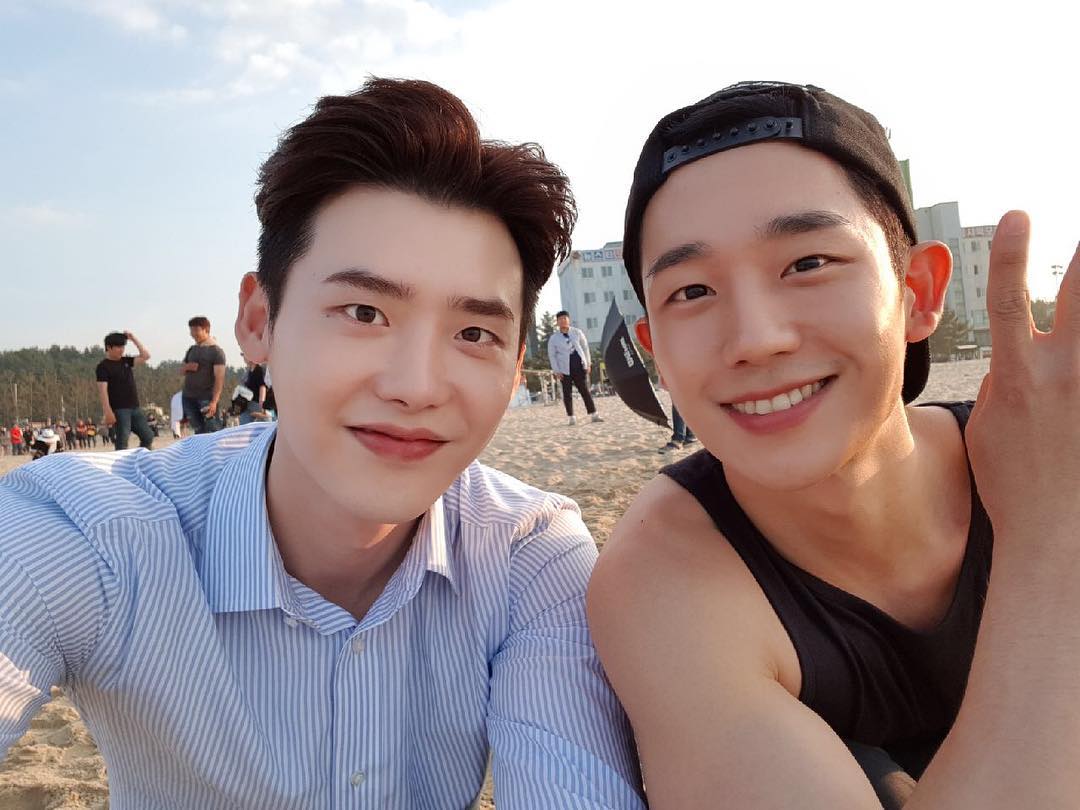 11. Kim Go Eun and Jung Ryeo Won
Here's a pair who's fond of attending events together: Kim Go Eun and Jung Rye Won. Based on their IG uploads, both of them attended Coachella in 2019! K-pop group BLACKPINK was a part of the lineup of performers at that time, and they were in full support of the girls. 
ADVERTISMENT - CONTINUE READING BELOW ↓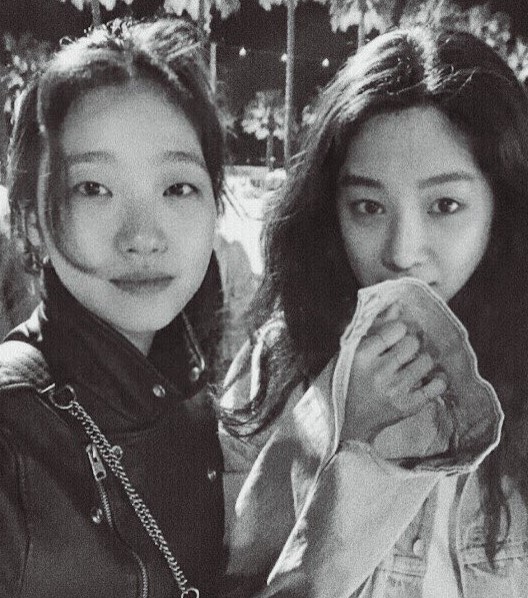 12. Song Joong Ki and Yang Kyung Won
Vincenzo co-stars Song Joong Ki and Yang Kyung Won are loyal to each other on and off screen! When they're not working on the same project, you'll catch them having fun together like when they went biking last year. It looks like the two are really inseparable because they also belong to the same agency, which is History D&C!
ADVERTISMENT - CONTINUE READING BELOW ↓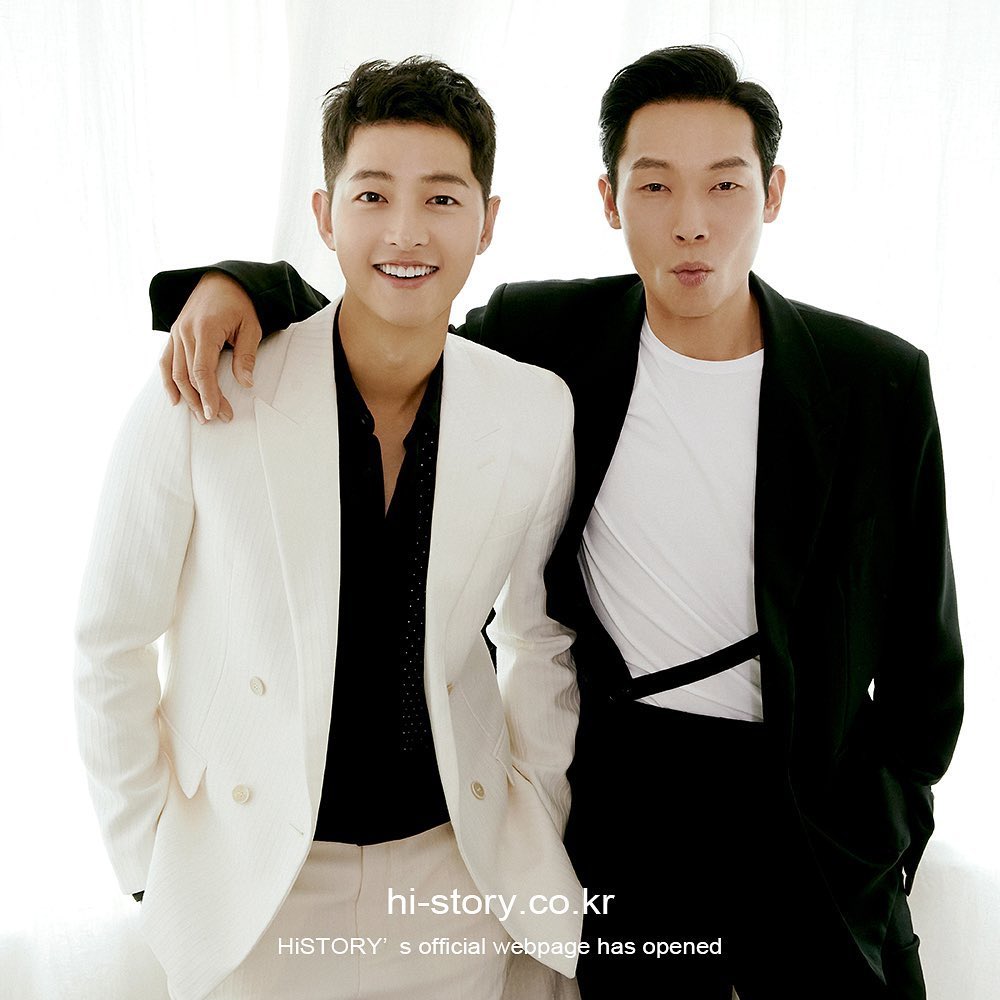 13. Lee Jung Jae and Jung Woo Sung
If there's a pair whose friendship has stood the test of time, that would be Lee Jung Jae and Jung Woo Sung. The two A-listers first met on the set of the 1999 movie City Of The Rising Sun, which revolves around the friendship of a boxer and a swindler. Soon enough, Jung Jae and Woo Sung became friends IRL! Aside from growing together as BFFs, they also established their own entertainment agency called Artist Company in 2016. When asked what they fight about, Woo Sung said that they rarely argue because they use honorifics to avoid saying something offensive to each other. On the other hand, Jung Jae describes Woo Sung as "my best friend and a family" in an interview. Awwww!
ADVERTISMENT - CONTINUE READING BELOW ↓
Bonus: Jung Ho Yeon and BLACKPINK's Jennie
Although BLACKPINK member Jennie is technically not a K-drama actress, we still want to mention her adorable friendship with Jung Ho Yeon! Did you know that she once sent a coffee truck to the set of Squid Game to show her support for Ho Yeon's first acting stint? She also visited her while the cast was filming the drama! To show her appreciation to her chingu, Ho Yeon made sure that Jennie appeared in the credits of the Netflix thriller. Sweet!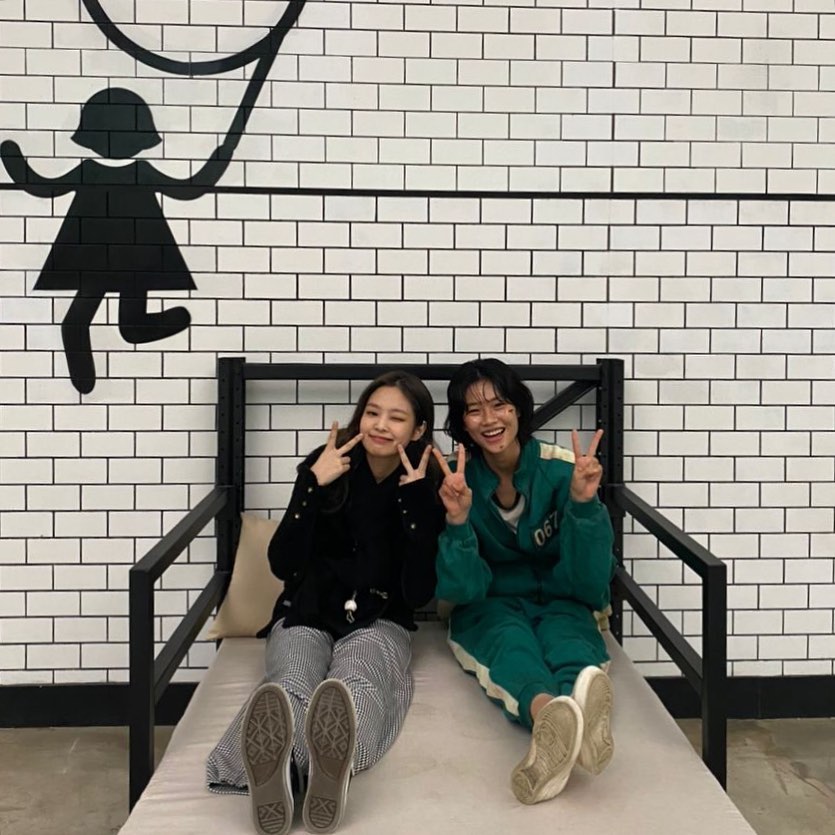 ADVERTISMENT - CONTINUE READING BELOW ↓
Follow Hanna on Instagram.