Scott Disick just turned 36 and naturally the Kardashians got together to celebrate in true rich/fancy person style with a wild party. And when I say "wild party" I mean totally mild-mannered and chill gathering with tons of kids.
But in a twist that could be considered awkward but isn't because everyone is very mature, Scott's current girlfriend Sofia Richie was in attendance along with his ex Kourtney Kardashian. And everyone seemed to get along just fine? Sofia hit Instagram to share tons of pics from the party, including one of herself and Kourtney posing with The Lord himself (and also Kylie Jenner...hi!).
Sofia called Scott her "best friend" and "muffin" (help) in a series of Instagram posts: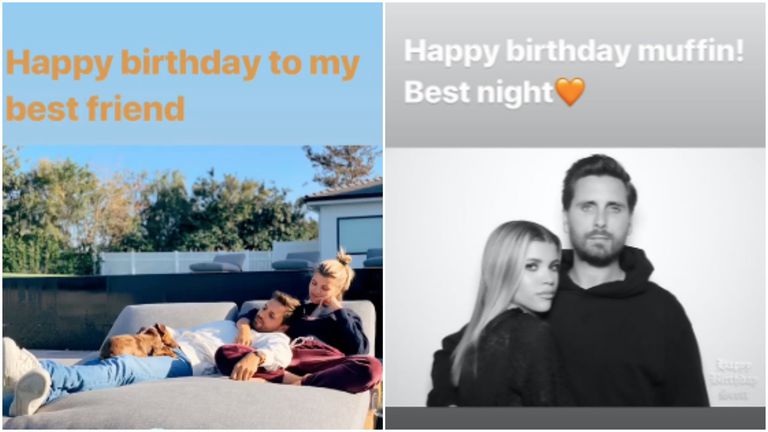 And meanwhile Kylie spent the evening chilling with Scott and Kourtney's daughter Penelope, which we can all agree is super cute:
And yes, the rest of the Kardashian sisters (minus Kendall, lol) were in attendance and had a mini dance party:
And also chilled out in Scott's bathroom for some reason! Which, sure, cool!
Side note: This dude has a freakish amount of towels in said bathroom, like HOW DRY DOES A PERSON NEED TO BE AFTER TAKING A BATH????
Anyway, happy birthday to Scott and his big, blended family.
***
This article originally appeared on Cosmopolitan.com. Minor edits have been made by the Cosmo.ph editors.
Recommended Videos