As if Kris Jenner didn't have her hands full as it was, she's just become a grandmother for the seventh and eighth time in the span of a few weeks. In April, her daughter Khloe is also set to welcome her first baby, bringing the total number of grandchildren to nine.
But while we can barely keep count, the famous Kardashian-Jenner matriarch is taking it in her stride and living her best grand-momager life.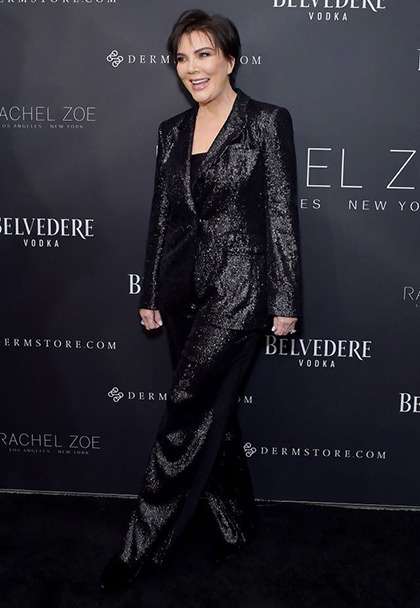 Stepping out at a glitzy fashion show in West Hollywood on Monday evening, the day after Kylie Jenner's surprise birth announcement, Kris admitted that she can't get enough of all the new additions to the family.
Continue reading below ↓
Recommended Videos
Speaking about the latest bundles of joy to grace her world, 62-year-old Kris told Entertainment Tonight: "It's overwhelming. It's a lot of little people.
"I love it though. I love every second of it. It's such a blessing."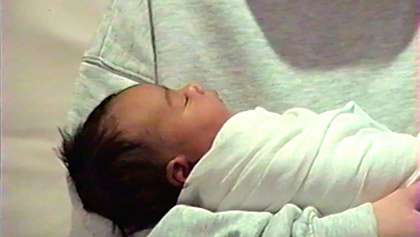 On January 15, Kris' daughter Kim and her husband Kanye West became parents for the third time to daughter Chicago. This was followed by the arrival of Kylie and her boyfriend Travis Scott's daughter on February 1,who they have since named Stormi.
Touching on youngest daughter Kylie, 20, who managed to kept her pregnancy under wraps for the full nine months, Kris admitted she was "really proud" of her. The star added: "It's incredible. I feel very, very lucky. It just doesn't get any better than this."
Kris has previously spoken about her grandchildren, during a teary speech in the Keeping Up With The Kardashians Christmas special in November 2017.
She told her brood: "I used to pray that one of you guys would have a baby and now it's like a faucet that we turned on and won't turn off.
"The fact that I have all these grandchildren, it's been the most amazing journey to watch your kids because it's truly the meaning of just life."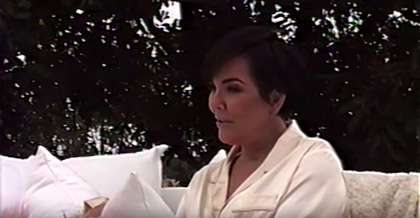 Kylie announced the birth of her baby girl on Sunday, February 1 and shared a touching 11-minute video documenting her journey to motherhood. In the footage, Kris can be seen saying the sweetest words at her daughter's baby shower.
Addressing her then-unborn granddaughter, she said: "You have the best mom, and you are so lucky; this is such a blessing. It's going to be the most amazing journey. I can't wait to see you, meet you, kiss you, love you, teach you things that maybe only I can teach you, and your mom can teach you.
"It definitely takes a village, and I learned that along the way."
We love you, Kris.
***
This article originally appeared on Cosmopolitan.com/uk. Minor edits have been made by the Cosmo.ph editors.