As you've probably guessed, Kris Jenner is rich. But not, like, regular rich. She's "how is it even possible for a person to make this much money, help, what am I doing with my life" rich. And in case you need convincing, all you need to do is look at this picture: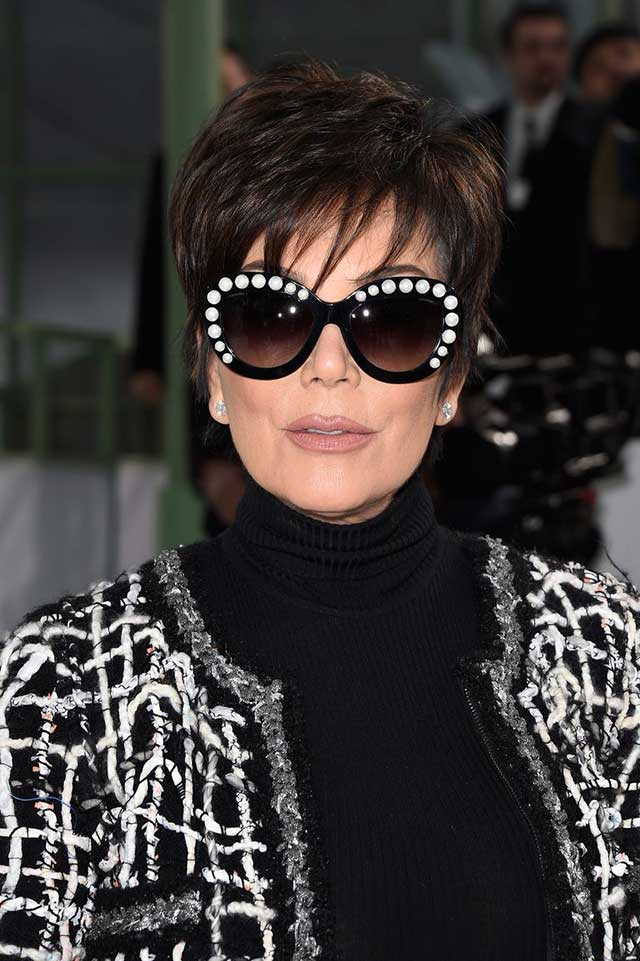 Kris has amassed most of her wealth thanks to the fact that she's a professional momager™, but she also earns income through various other ~ventures~ which results in a net worth that is fully mind-blowing. Let's get into it, and P.S. you might cry.
First Of All, She Gets 10 Percent Of Everything Her Kids Make
Which is a lot of money, especially if you keep in mind that Kim Kardashian is worth $350 million (P18.56 billion) and Kylie Jenner is worth $900 million (P47.72 million). Kylie's success is particularly huge for Kris. Forbes reports that Mama Jenner got "paid an estimated $17 million (P901.37 million) by her daughter in the past year" thanks to the money machine that is Kylie Cosmetics.
Kris' commission has become a not-so-inside joke in the Kardashian family. Not only did Kylie name one of her eyeshadow shades "10%," Kris once sent these cookies to Kourtney, lol:
Continue reading below ↓
Recommended Videos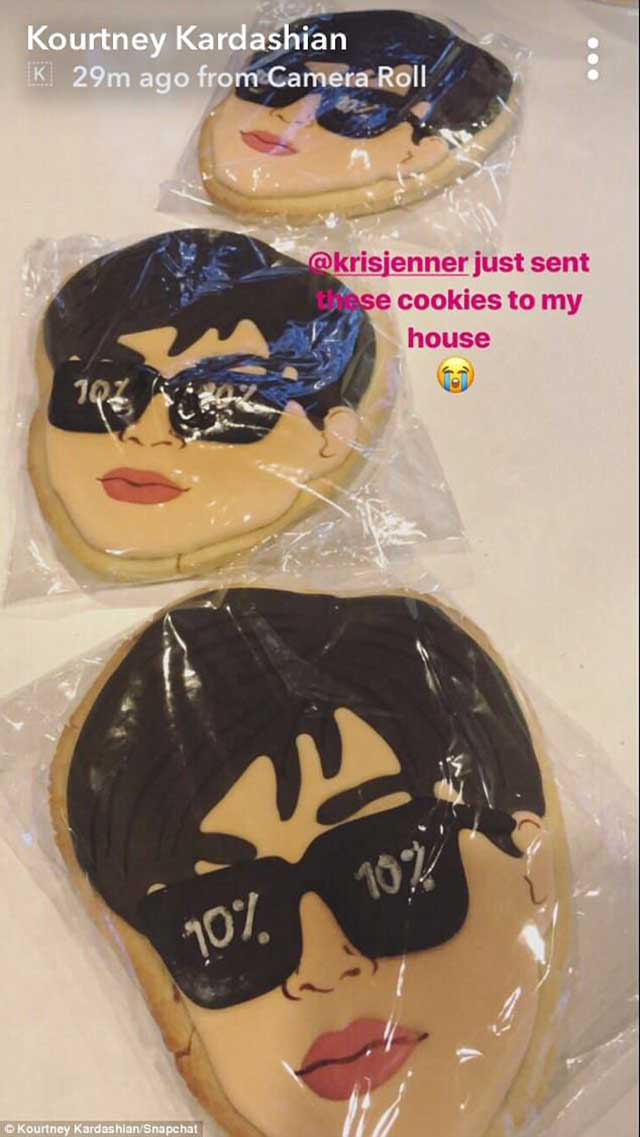 Truly, no words.
She Also Earns a Huge Salary For KUWTK
Keeping Up with the Kardashians has been on since 2007, and while America's First Reality Fam weren't always cashing fat checks from E!, the network agreed to an $80 million deal (P4.24 billion) in 2015, and signed another "below $100 million (P5.30 billion)" deal in 2017. So, how much does Kris take home? The iconic momager told Ellen, "Everybody gets paid pretty much equally, 'cause we all film a lot and we all work hard, and we've created this show and this brand for the last decade…Everybody's happy."
Clearly everyone gets their fair share, but TMZ claims Kris takes home a 10 percent managing fee for the show—to the tune of $15 million (P795.24 million). DAMN, KRIS!
P.S. Speaking of TV, don't forget that Kris had her own talk show. It only lasted six weeks and her salary wasn't disclosed, but still!
Then There Are The Endorsements
Much like every other famous person on Instagram, Kris Jenner is all about living that #sponcon life. She's repped everything from fancy toothbrushes and CBD tea to straight-up diamonds, as you can see from this series of vaguely cringe-y posts:
But perhaps most notably, Kris appeared to endorse Fashion Nova right after Kim Kardashian seemingly admitted to turning down a $1 million (P53.02 million) deal with them. Get! That! Money! Kris!
A Note About Her Divorce Settlements
If you were under the impression that Kris Jenner was left filthy rich after her divorce from Robert Kardashian, you would be incorrect. Robert, a lawyer, filed for divorce after Kris cheated on him, and she's since opened up about how she was hard up for cash after the split.
"I didn't have anything," she said back in July. "I went to the market one day and my credit card didn't work. I had a market credit card and I'm like, 'I can't even buy a tomato.'"
Meanwhile, TMZ reported that Kris and Caitlyn Jenner divided about $60 million (P3.19 billion) in assets when they divorced and that the split was "easy and amicable."
So, What's Kris' Total Net Worth?
That would be a casual $90 million (P4.78 billion). I'll leave you alone with your bank balance thoughts now.
***
This article originally appeared on Cosmopolitan.com. Minor edits have been made by the Cosmo.ph editors.