Kryz Uy was born and raised in Cebu City, the queen city of the South. But for the most part, we don't get to hear her speak in Bisaya a lot. 
In her latest YouTube video, Kryz takes on a challenge that a lot of people have been asking her to take on: the "Bisaya Makeup Challenge."
Kryz shares, "To be very honest, I'm very excited to film this right now. Forgive me if I make mistakes because I'm not very good in Bisaya."
If speaking in English is what Pinoys feel induces "nosebleed," then it's Bisaya for Kryz, she confesses in the video. Her husband Slater Young keeps on teasing her for her "bisaya conyo."
It's always fun to see personalities speak in a language we're not used to seeing them speak often, and this one takes the cake! Great effort, Kryz!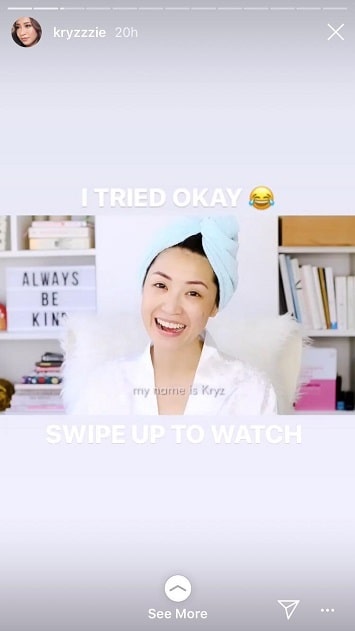 ADVERTISMENT - CONTINUE READING BELOW ↓
Watch the video here: