Kryz Uy and Slater Young definitely set the bar on prenup shoots, having their engagement photos taken in the sprawling lush greeneries of Queenstown, New Zealand. The couple hiked up mountains, rode a helicopter (with Kryz in a bridal gown, no less), and ran around with alpacas all to capture a roll of memorable and majestic moments shot by One Three One Four. Just the photo of the couple on the edge of a cliff, overlooking a vista of blue skies and seas ahead is enough to take our breath away!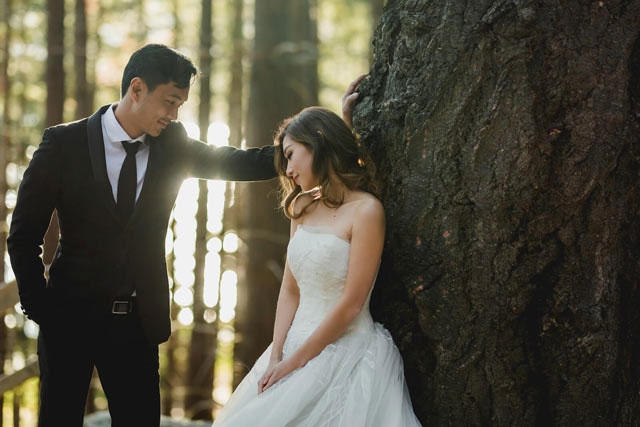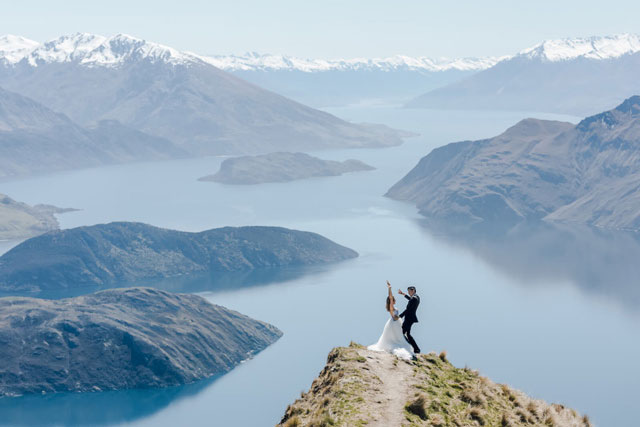 Continue reading below ↓
Recommended Videos
Kryz talked to Preview about her prenup shoot experience, the gowns she wore, and more! Check out the official photos and her exclusive interview below.
Why did you decide to have a nature-themed engagement shoot?
"We didn't really decide on it to be "nature themed." We just thought of places that represented our personality well, and we zeroed in on Queenstown for its effortless beauty and laid-back vibe. Both of us also enjoy nature, animals, and sights more than beaches or big cities, so it was a perfect fit!"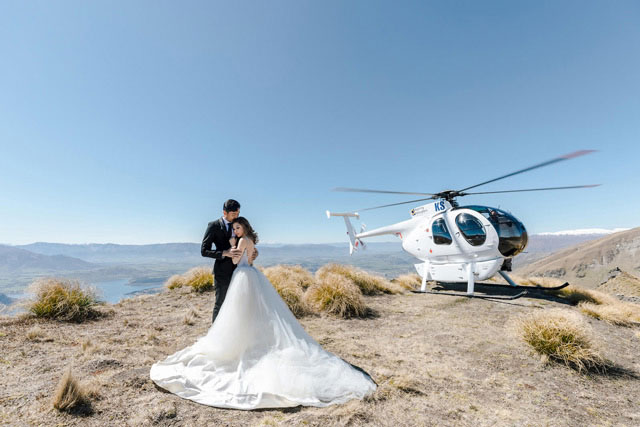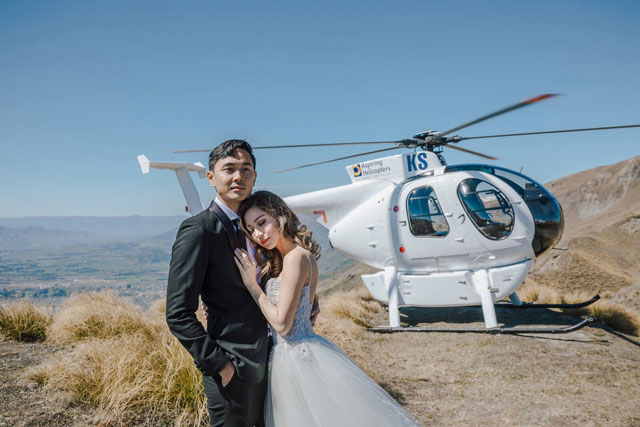 Will your wedding have the same feel/theme?
"Yes. We want everything to represent our individual personalities and personality as a couple. I think the theme will have the same feel mainly because of that."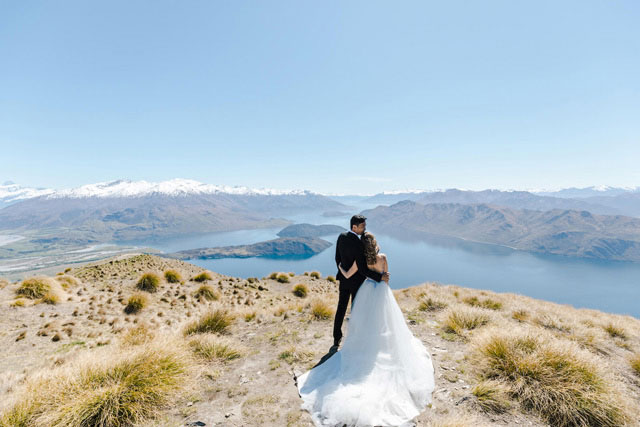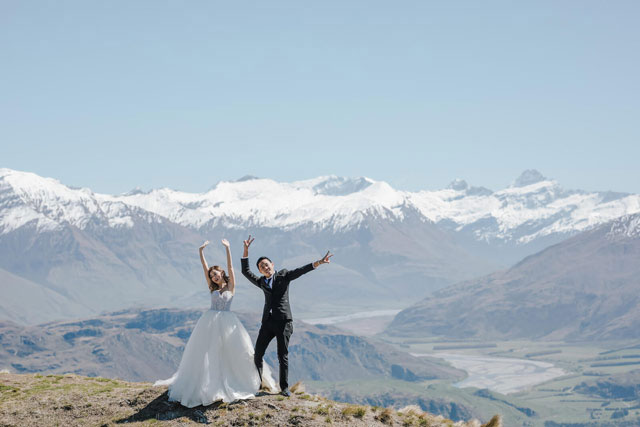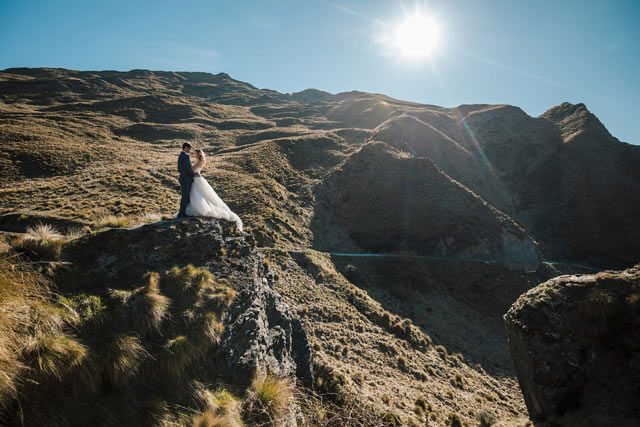 Can you tell us about the gowns that you wore for the shoot? Who designed them and will you be wearing the same designer on your wedding day?
"The beautiful gowns I wore were made by Patricia Santos. I met Patricia at a shoot we both took part in a few days before flying to Queenstown. We discovered that we were both fans of each other's work and she offered to dress me right then and there! I took the opportunity to borrow gowns for the prenup shoot, and they turned out beautiful. I've always loved her designs and how elegant, feminine, and subtly sexy they were. Very me.
"I will be wearing another designer's gown on my wedding day, but I'm glad I finally got to wear a Patricia Santos gown!"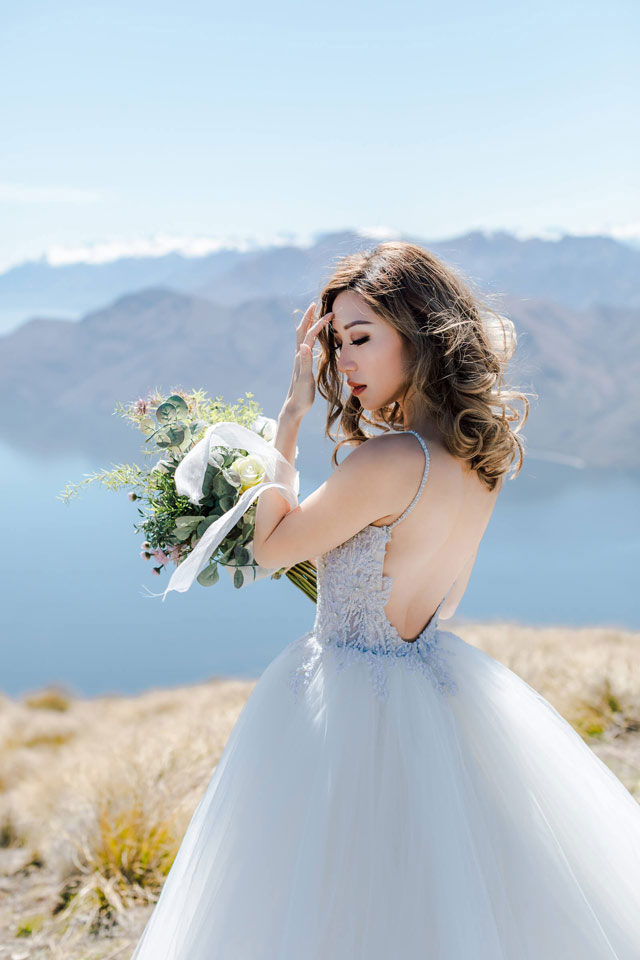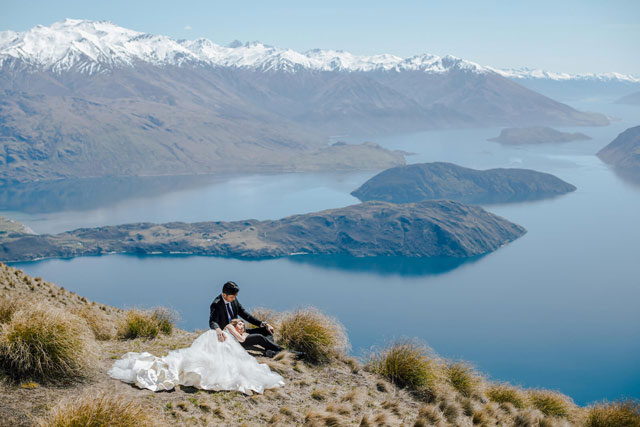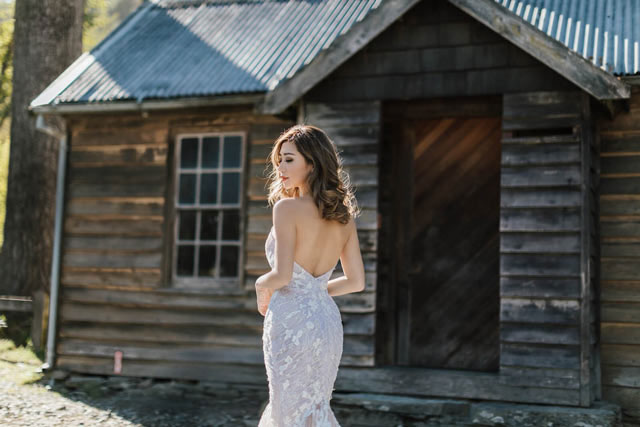 What about for Slater's suit?
"Slater is having his suit custom made as well. The ones he wore during our prenup were old ones he had from Francis Libiran. It's so easy being a guy!"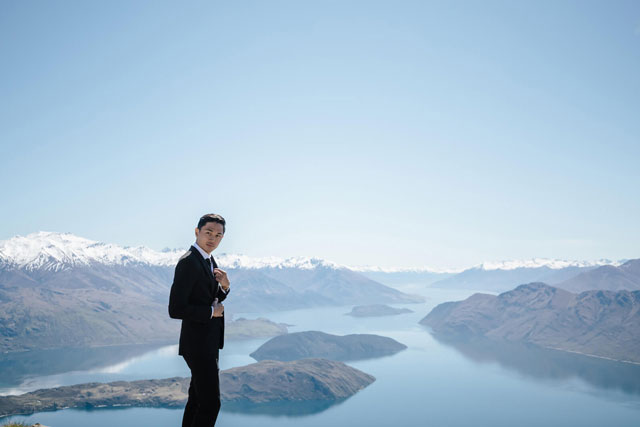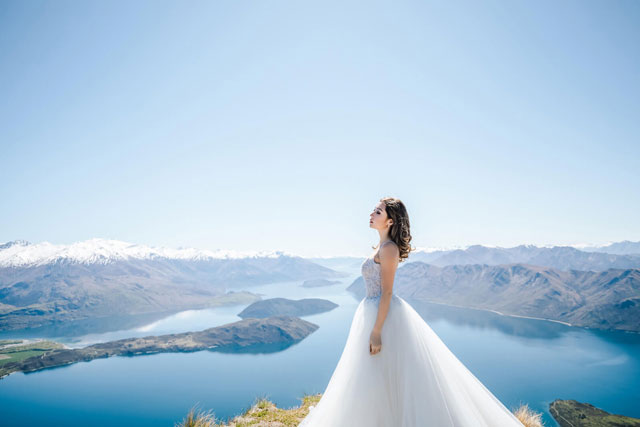 What was your favorite part about the entire shoot?
"My favorite part was being able to experience the beautiful and majestic New Zealand with Slater. He doesn't get to travel often with me because of work, so it was a luxury to have him beside me doing our favorite things together. We got to do a lot of firsts together, too—like meeting alpacas and holding sheep, or riding a helicopter that landed at Roy's Peak."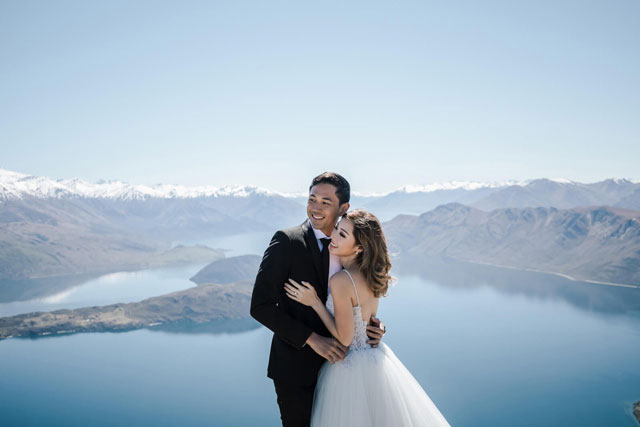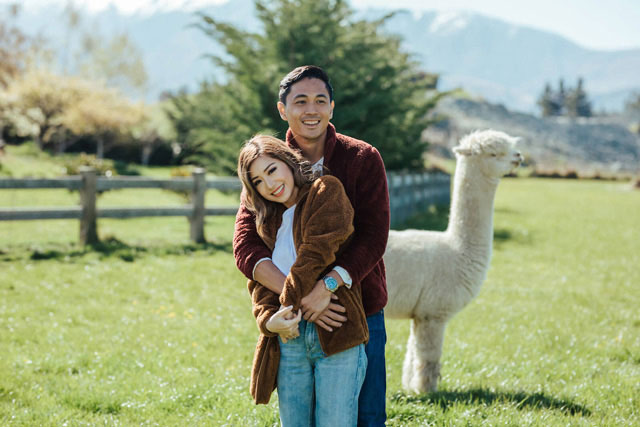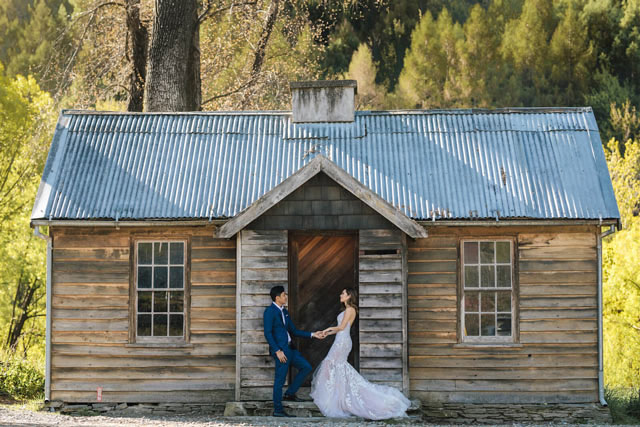 What's the one thing that you absolutely can't be without on your wedding day?
"Perfect nails. A must."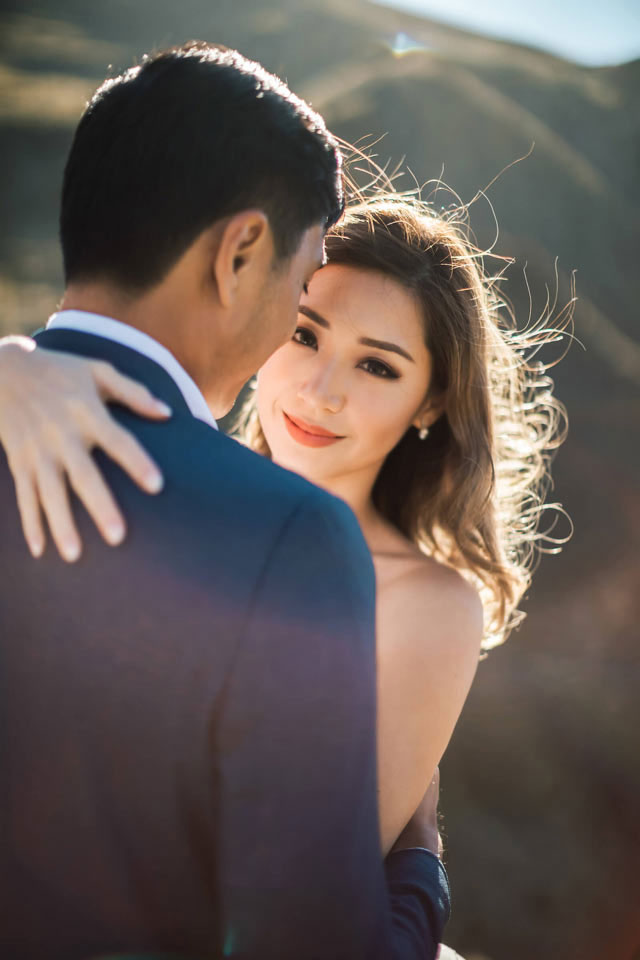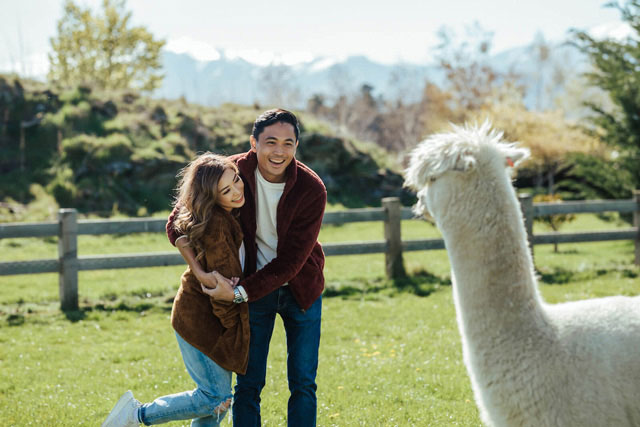 We can't wait for the big day, Kryz and Slater!