Last week, Kylie Jenner was forced to deal with reports that Travis Scott had cheated on her.
Add that to all this nasty Jordyn Woods and Tristan Thompson business, and it's no wonder the 21-year-old "doesn't know who she can trust."
But Travis, at least, is reportedly doing everything in his power to convince Kylie that he is trustworthy, which includes him canceling a show to be with her and deleting his Instagram account.
"He has been bending over backwards to prove his love and erase any doubts she has," a source told E!. "For Travis to cancel a show and then delete his Instagram meant a lot to Kylie.
Continue reading below ↓
Recommended Videos
"The way Travis has reacted definitely helped Kylie feel a little better and more confident."
The source added, "Kylie has had a very difficult and emotional last few weeks... she just doesn't know who she can trust. Having Travis on the road is not easy. She is much happier when he is around and they are all together."
It all started when Kylie reportedly found evidence on his phone that he'd been unfaithful.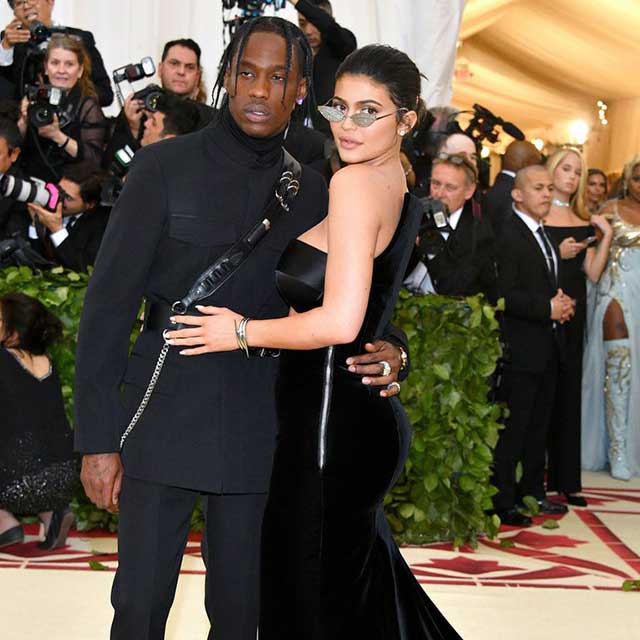 The 26-year-old rapper postponed his AstroWorld concert in Buffalo last Thursday citing illness, but according to TMZ, Kylie accused him of doing the dirty behind her back, and so he ended up staying in LA to "deal with it."
Until recently, Travis had kept his mouth shut about these reports. But during a show in New York last weekend, he reportedly said: "Remember to keep your family first." And according to Us Weekly, he also referred to Kylie, 21, as "wifey" and told her he loved her.
A source told People that despite the couple having an argument after she "checked his phone and saw something that she didn't like," they won't be splitting up.
"Kylie was upset at first but seems better. She isn't breaking up with him," the source added.
***
This article originally appeared on Cosmopolitan.com/uk. Minor edits have been made by the Cosmo.ph editors.