Kylie Jenner is reportedly expecting her first child in February. And unlike most celebrities, she's decided not to hire a nanny to help with all that diaper changing and carrot pureeing.
Kylie, who is thought to be expecting her first child with Travis Scott (remember—there's still not been any confirmation that she is actually pregnant, but, ya know…), "hasn't hired a nanny" yet because she's "worried about new people around her baby," according to a People magazine source.
The insider added that 20-year-old Kylie "only wants [mom Kris Jenner] and her sisters to help with the baby" at first.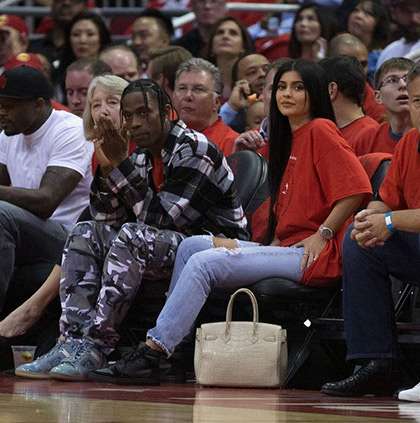 Continue reading below ↓
Recommended Videos
But her newborn—a little girl if rumors are to be believed—will be in good hands if she's got her mom and the Kardashian ladies to help—Kris has six children, Kim and Kourtney have three each, and Khloe is expecting her first with Tristan Thompson. Oh, and her brother Rob has baby Dream with Blac Chyna. So they'll be no shortage of people who know how to test the temperature of baby baths.
But Kylie is still pretty worried about the actual labor.
"She is nervous about the birth and anxious about pain," another insider revealed. "She wants to have an easy birth and is open to pain medicine."
The unnamed source also said that she's already decorated the nursery for her baby, and everything is "pink, pink, and pink."
Follow Anna on Twitter.
***
This article originally appeared on Cosmopolitan.com/uk. Minor edits have been made by the Cosmo.ph editors.