You know exactly why you came here: You love Lady Gaga, maybe you even stan her, but for some reason, you can't get a clear handle on all the people she's dated since rising to fame. Gaga's been a staple in pop music since 2009, and because a good chunk of her career is theatrical—see: that infamous meat dress—it's kinda been hard to pay as much attention to whom she's seeing at any given moment.
Lucky for you, I've taken out all the guesswork. Here's an extensive (but not exhaustive) list of all the men Gaga has been linked to over the past decade. There are some you know and a bunch you probably don't, but don't worry—you'll be well versed in all things Gaga dating history by the time you reach the end.
1. Michael Polansky (December 2019 to Now)
Okay, so remember that mystery man Gaga was kissing at midnight on New Year's Eve 2019? Naturally, we all lost our sh*t after realizing that Gaga turned into Miss Moving On literally overnight.
ADVERTISMENT - CONTINUE READING BELOW ↓
Now, we finally know who he is! It's Michael Polansky, and according to Us Weekly, he's pretty educated and rich—Michael's a Harvard University graduate and a CEO. Michael's LinkedIn page also reveals he is the head of Facebook cofounder Sean Parker's Institute for Cancer Immunotherapy and serves as the founder and executive director for The Parker Foundation.
ADVERTISMENT - CONTINUE READING BELOW ↓
Recommended Videos
In addition to their NYE date, Gaga and Michael were spotted at the 2020 Super Bowl together on February 2 looking hella cute. Two short days later, Gaga made their relationship Instagram official. By this point, Gaga and Michael had been dating "for over a month," a source told E!. "They've been seeing each other since before the holidays and she's crazy about him.…They had already been seeing each other for weeks."
ADVERTISMENT - CONTINUE READING BELOW ↓
Initially, people actually thought Gaga and Michael weren't going to last long. "They are not serious," a source told Us Weekly. "She's having fun and likes the attention, but he is not the only guy she's interested in. Despite sharing a pic of them on Instagram together, she hasn't been making a big deal about Michael to her friends."
But after Gaga and Michael self-isolated with each other during the pandemic, Gaga's feelings for Michael deepened. A source told Entertainment Tonight in March 2020 that Gaga didn't plan on falling for Michael as quickly as she did, but you know what they say—we make plans and God laughs at them.
ADVERTISMENT - CONTINUE READING BELOW ↓
"She wasn't expecting to get so involved so quickly after her last relationship, but she started telling her friends she was completely in love with him," the source said. "Anyone that has spent any time with them can see the connection. They are completely smitten. Her friends haven't seen her this happy in years. It didn't take long for her friends to adore him too."
The source added that Gaga and Michael have an amazing connection. Things between them are "getting really serious" and "the chemistry is undeniable," so, uh…I basically want them to get married now. "At first, Gaga wanted to keep it low-key and quiet because she had just gotten out of a relationship and thought taking it slow would be good, but they had an immediate connection so it was tough to keep under wraps. They were spending so much time together, she finally decided to post on Instagram to make it official."
ADVERTISMENT - CONTINUE READING BELOW ↓
A year into their relationship, and things are still going well between Gaga and Michael. So well, in fact, that Gaga's considering putting her career on hold for a bit so they can take the next step—i.e., possible marriage and/or family planning! "She has been telling her friends that she wants to get through a few projects and then focus on settling down," a source told Entertainment Tonight in March 2021. "Gaga wants to have children one day and sees a future with Michael."
We'll see how things progress for these two crazy kids!
2. Dan Horton (July 2019 to October 2019)
Ah, surely you must remember Dan Horton (Hears a Who!). Gaga and Dan were first reported to be dating back in July 2019, when they were spotted kissing during a brunch date. "They were kissing as they spoke really close up.…Ironically, she had a table in the front near the sidewalk, so she was clearly okay with being seen," a source told People at the time. "She seemed very happy when interacting with the guy she was with."
ADVERTISMENT - CONTINUE READING BELOW ↓
The internet later found out that Dan was Gaga's audio engineer and was helping her produce her sixth album. "They have been seeing each other for weeks and have been working with each other for a while," a source told Entertainment Tonight. "They have been working on new music, have spent hours of work time together, and became really close."
A few short months later, though, Gaga announced out of the blue that she wasn't dating anyone! While celebrating her friend Sarah Nicole Tanno's bachelorette party in October, Gaga posted a picture of the two of them and wrote, "An about to be married woman and me, a single lady."
ADVERTISMENT - CONTINUE READING BELOW ↓
Apparently, their relationship ended because Gaga didn't feel like Dan was grown up enough to be with her. "Dan was not mature enough for her," a source told Us Weekly. On to the next one!
3. Christian Carino (February 2017 to February 2019)
Rumors about Gaga and Christian started swirling in January 2017 when they were spotted together at a Kings of Leon concert. Although there weren't any pics of them together at the event, Gaga and Christian were seen at the Super Bowl that year, where Gaga was getting ready for her iconic Super Bowl halftime performance.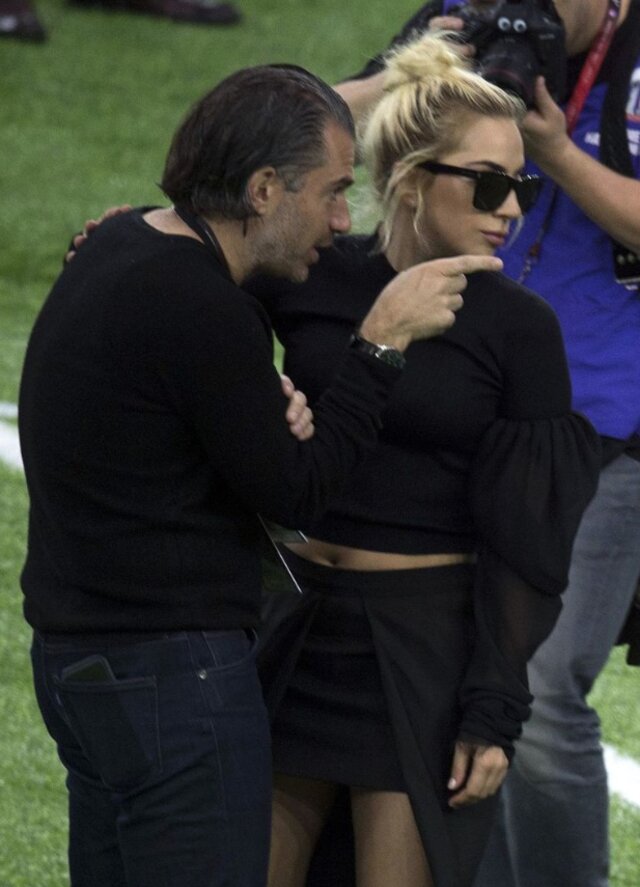 ADVERTISMENT - CONTINUE READING BELOW ↓
Gaga and Christian reportedly got engaged in November 2017 (but Gaga didn't confirm that until October 2018). A month later, Gaga was seen openly rocking her stunning pink sapphire and diamond ring, which supposedly cost a whopping $400,000 (P19.43million).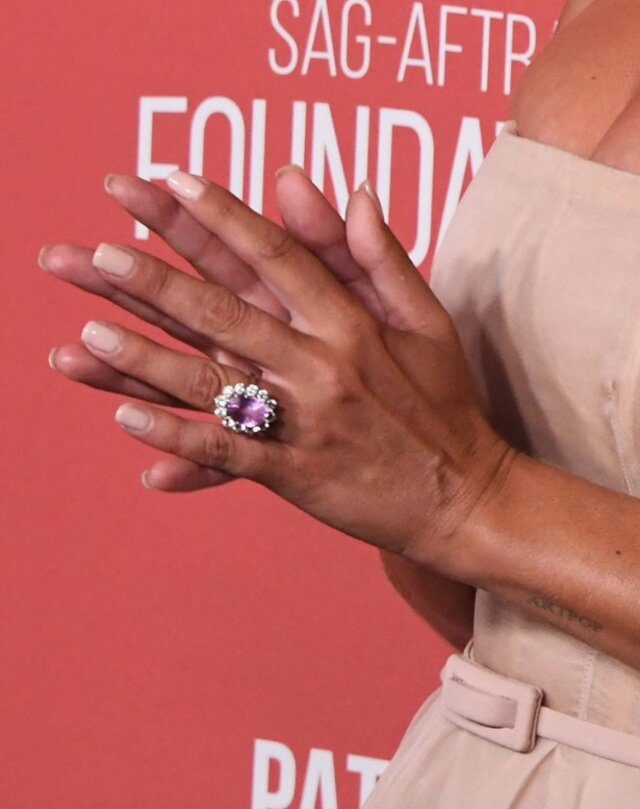 Then the whole drama with A Star Is Born happened. Remember that huge stretch of time when everyone was convinced that Gaga and her costar Bradley Cooper were madly in love and secretly dating because of their amazing acting skills? Well…those rumors probs didn't help their relationship, because Gaga and Christian ended their engagement before she was set to perform at the Oscars with Bradley.
ADVERTISMENT - CONTINUE READING BELOW ↓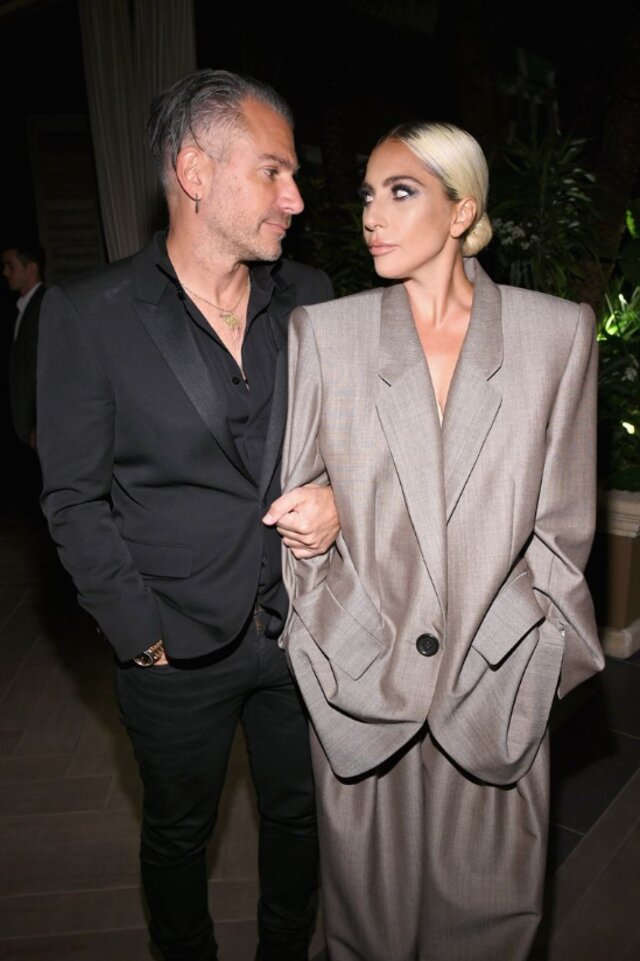 Thankfully, we found out why Gaga and Christian called it quits: Christian "didn't treat Gaga very well toward the end of their [two-year] relationship," according to an Us Weekly source. "He was jealous. He was trying to find her all the time and texted her a lot. Her friends didn't like him either."
ADVERTISMENT - CONTINUE READING BELOW ↓
On top of that, Christian "infringed on her creative process," which probs made Gaga very nervous because a separate source added that she "couldn't risk jeopardizing her career in that way, over a man, and that's not something she would stand for."
4. Taylor Kinney (July 2011 to July 2016)
Ah, Taylor Kinney—Gaga's longest relationship to date! Gaga and Taylor met on the set of her "You And I" music video shoot, which you can watch below real quick if you're feeling ~nostalgic~.
Taylor revealed how he and Gaga struck up their connection at the time, which is pretty classic…you know, for two people who have jobs in Hollywood. "We had a good time. I think there was chemistry," Taylor shared on Watch What Happens Live in 2011. "I remember it was a late shoot. We were shooting until four or five in the morning or something like that. We exchanged information. A few weeks went by and we kept in touch, and then that's that."
ADVERTISMENT - CONTINUE READING BELOW ↓
The couple went strong for many years and got engaged on Valentine's Day in 2015. Taylor popped the question to Gaga and legit gave her the flashiest heart-shaped diamond ring, which she later showed off on Instagram.
Still basking in the glow of their engagement, Gaga and Taylor hit up the Oscars shortly afterward and were beyond radiant.
ADVERTISMENT - CONTINUE READING BELOW ↓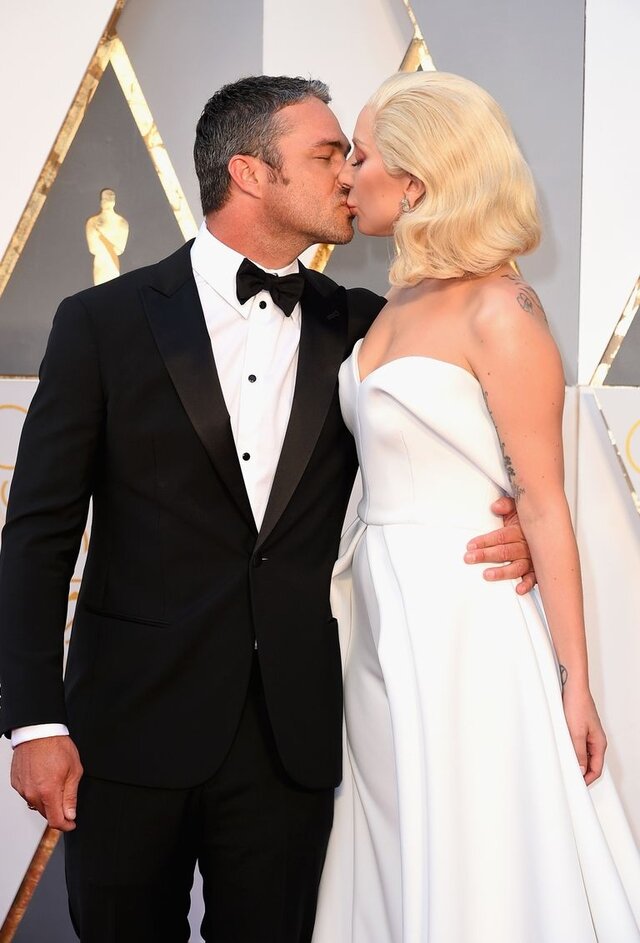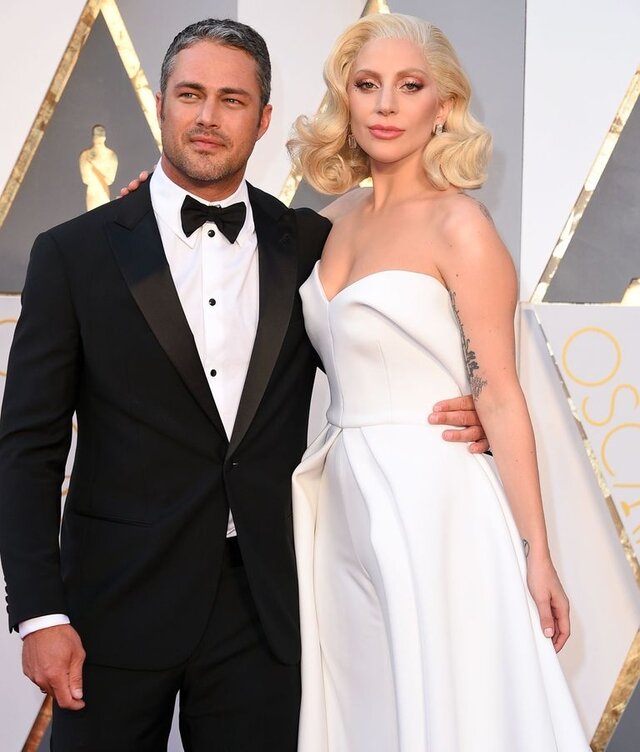 ADVERTISMENT - CONTINUE READING BELOW ↓
A little over a year later, though, Gaga and Taylor ended their engagement and broke up. "Taylor and I have always believed we are soul mates," Gaga wrote on Instagram in July 2016. "Just like all couples, we have ups and downs, and we have been taking a break. We are both ambitious artists, hoping to work through long-distance and complicated schedules to continue the simple love we have always shared. Please root us on. We're just like everybody else and we really love each other."
ADVERTISMENT - CONTINUE READING BELOW ↓
Despite this hopeful message, Gaga and Taylor never got back together publicly.
5. Lüc Carl (on-and-off-again dating, 2005 to 2011)
Okay, I wouldn't blame you if you've literally never heard of this man, but Gaga had a relationship with Lüc very early on in her career! Lüc is a bar owner and nightclub promoter in New York City, and Gaga started dating him before her career took off.
This is Lüc: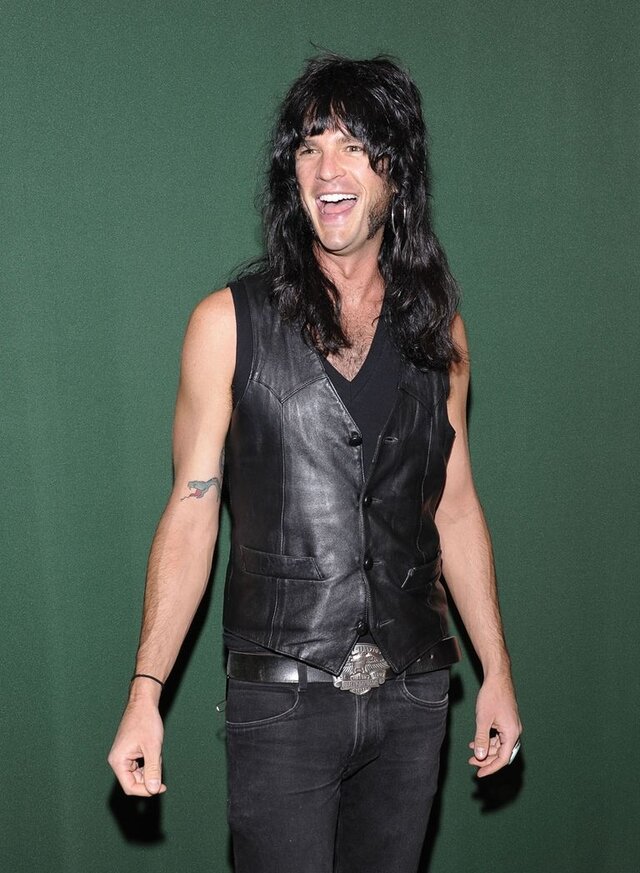 ADVERTISMENT - CONTINUE READING BELOW ↓
Oh, and did I mention he's an author too?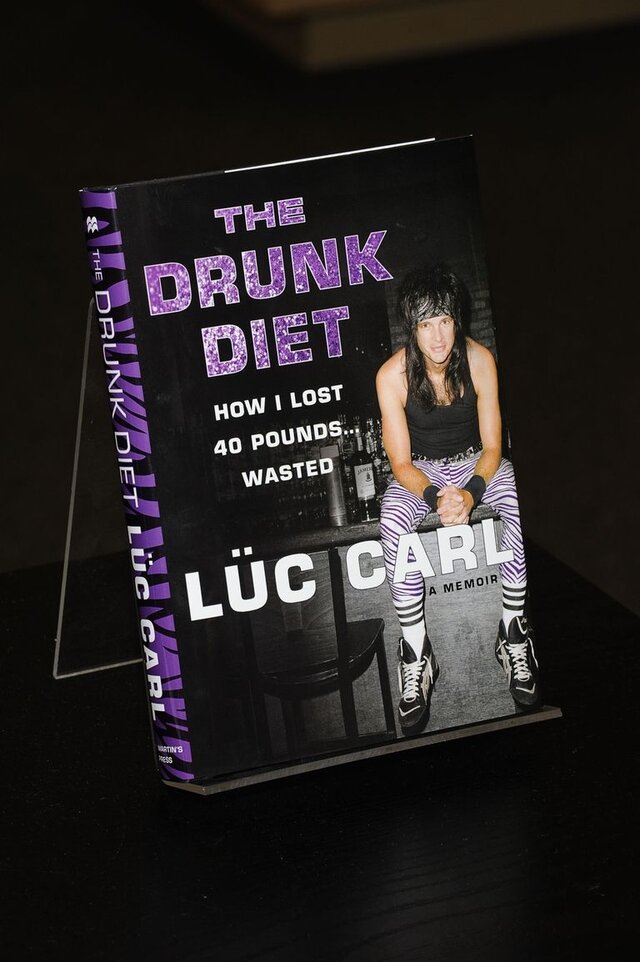 Gaga was quite fond of Lüc, apparently, because she went on the record and admitted that she "really never loved anyone like I loved him. Or like I love him" to Rolling Stone in 2009. "That relationship really shaped me," she said. "I sort of resolved that if you can't have the guy of your dreams, there are other ways to give love."
ADVERTISMENT - CONTINUE READING BELOW ↓
As it turns out, "Yoü And I" was allegedly about Lüc…and god bless him for that because it allowed her to meet her next BF—Taylor Kinney!
6. Matthew "Dada" Williams (2008)
Again, you've probably never heard of this man. Gaga dated Matthew in 2008. He also served as the creative director for Haus of Gaga from 2008 to fall 2010.
This is Matthew: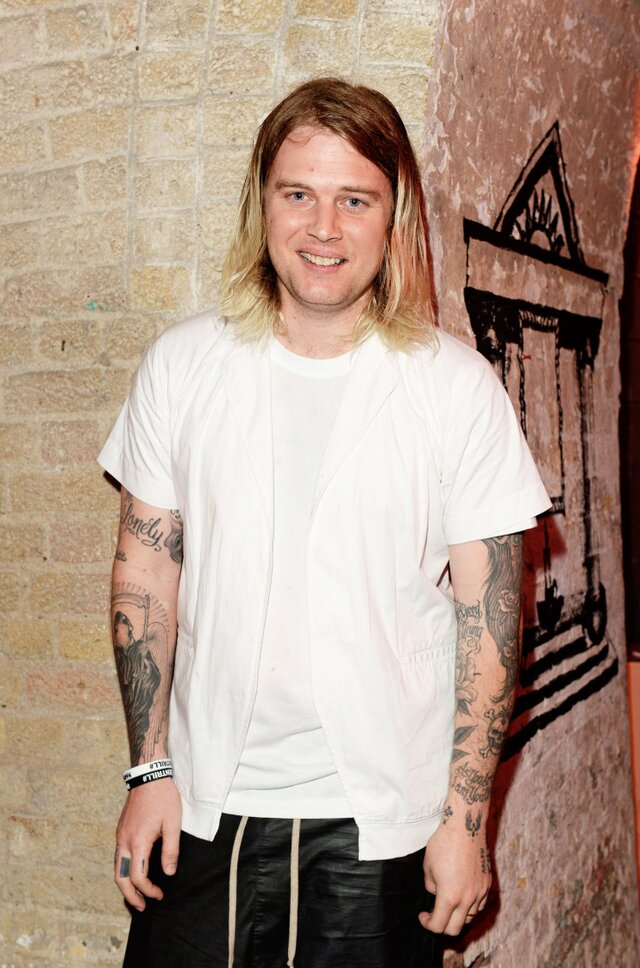 ADVERTISMENT - CONTINUE READING BELOW ↓
Not much is really known about their relationship, but Gaga did give a little insight into what being with him was like. "Dada is quite brilliant and we were crazy lovers, but I stopped it when we discovered what a strong creative connection we had," Gaga said in an interview with Evening Standard in October 2010. "I didn't want it just to be about careless love."
***
This article originally appeared on Cosmopolitan.com. Minor edits have been made by the Cosmo.ph editors.
EXPLORE COSMO