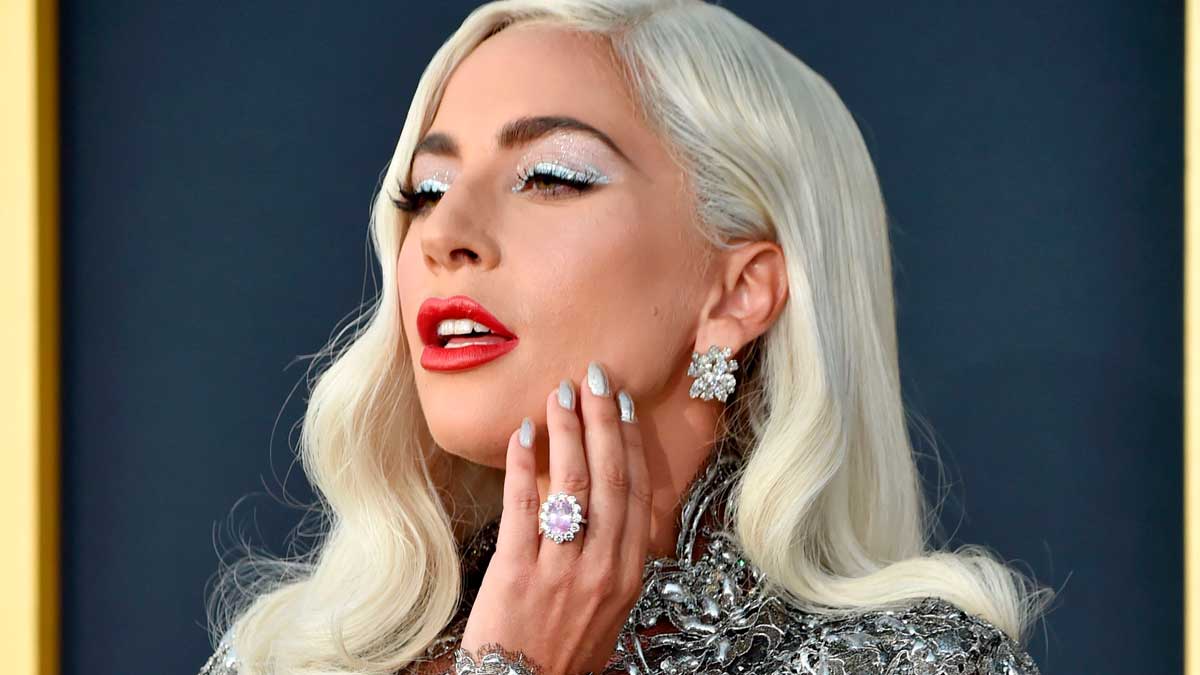 Stop everything you're doing and pop some bubbly, because Lady Gaga recently confirmed her engagement to Christian Carino and TBH I'm always looking for an excuse to drink champagne. The ~thing is~ that reports of Gaga's big news actually first cropped up in November 2017, but because she didn't actually confirm or deny anything, everyone kinda forgot about the news and got busy shipping her and Bradley Cooper—oh, and making A Star Is Born memes.
So busy, in fact, that many people failed to notice that Gaga's been wearing an engagement ring for months. And not just any engagement ring. A massive pink rock flanked with diamonds.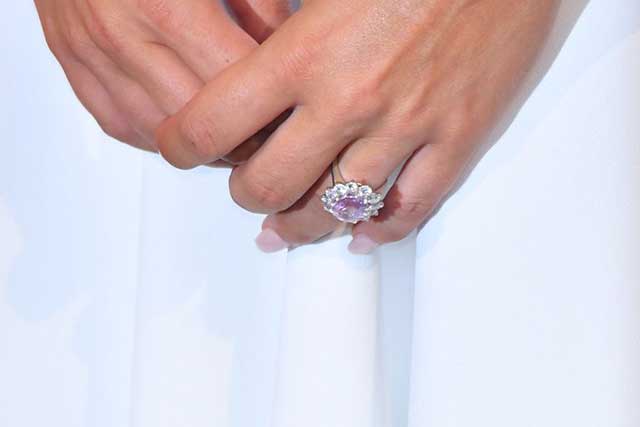 SO, LIKE, WHAT IS IT?
Good question. This is *not* a pink diamond, but it is a rare type of sapphire. At least according to Andrew Brown, President of WP Diamonds, who told E! that Gaga's ring appears to be a "6-7 carat pink sapphire with a diamond halo totaling 3-4 carats." He also explained that it's "likely a high quality, no heat (treatment), pink sapphire."
In other words, it's FANCY AS F*CK.
WHY DOES IT LOOK SO FAMILIAR?
Probably because it looks a lot like Kate Middleton's engagement ring, only pink.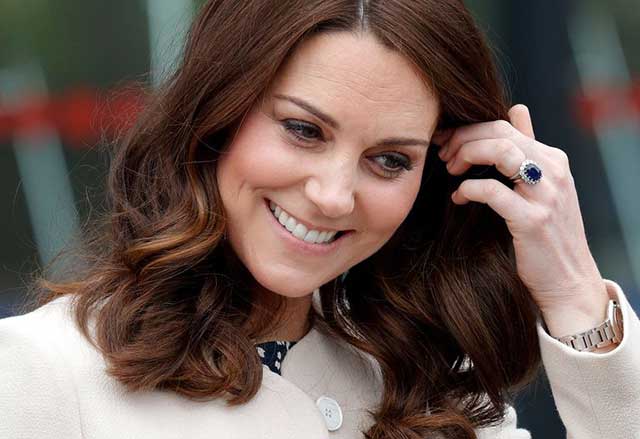 And it's pretty similar to Princess Eugenie's ring, which is also pink but a lil bit smaller: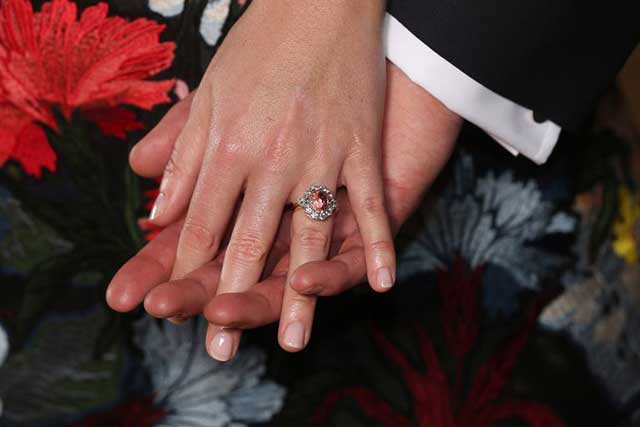 WHEN DID THIS THING SHOW UP?
Also a good question. Gaga very clearly wore it to the Grammy Awards in January 2018—presumably thinking people, ya know, MIGHT BOTHER NOTICING.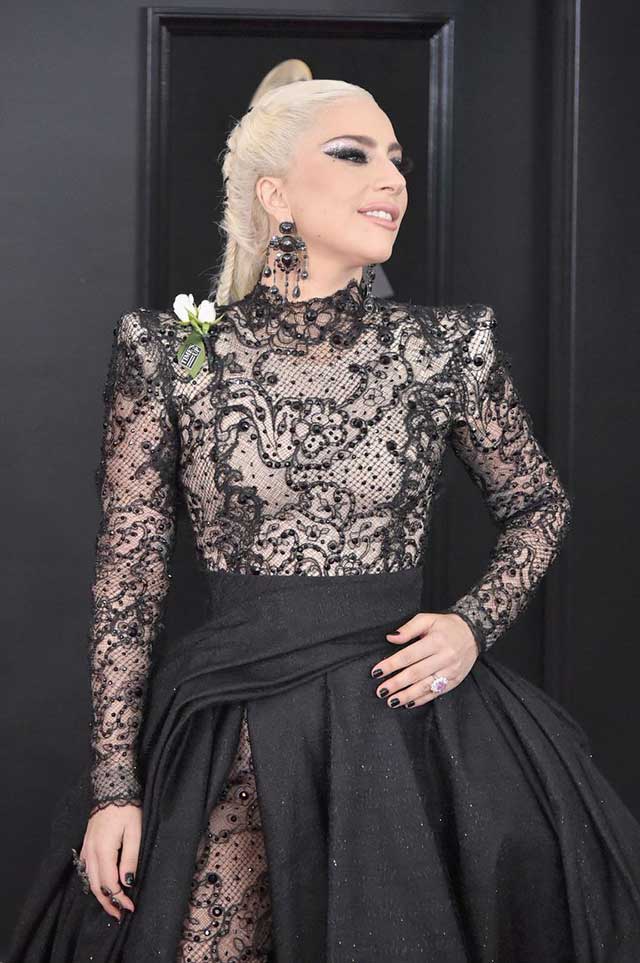 And she's basically been wearing it ever since, including on random-yet-fashionable walks around NYC...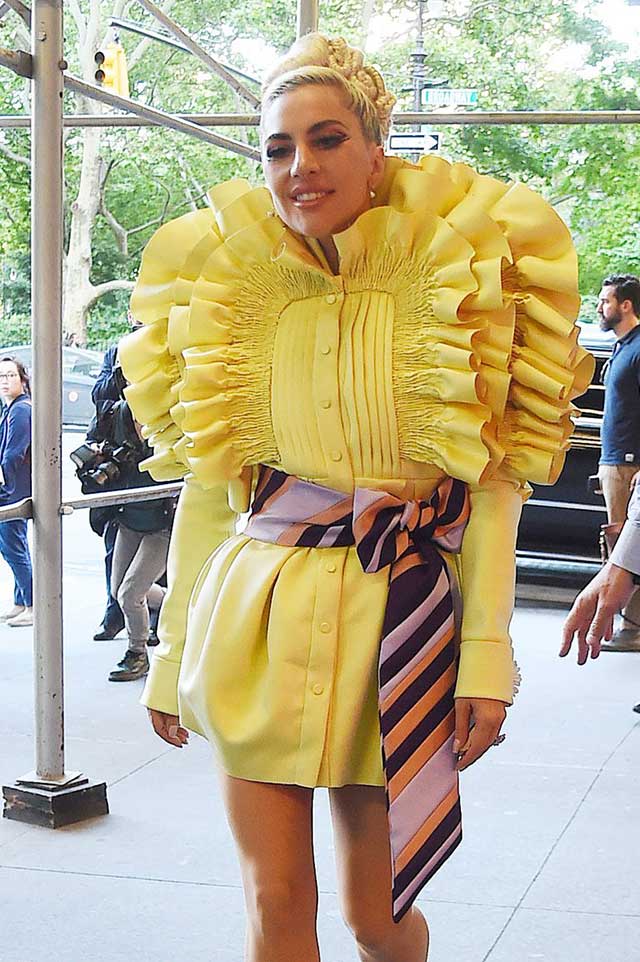 And to the UK premiere of A Star is Born: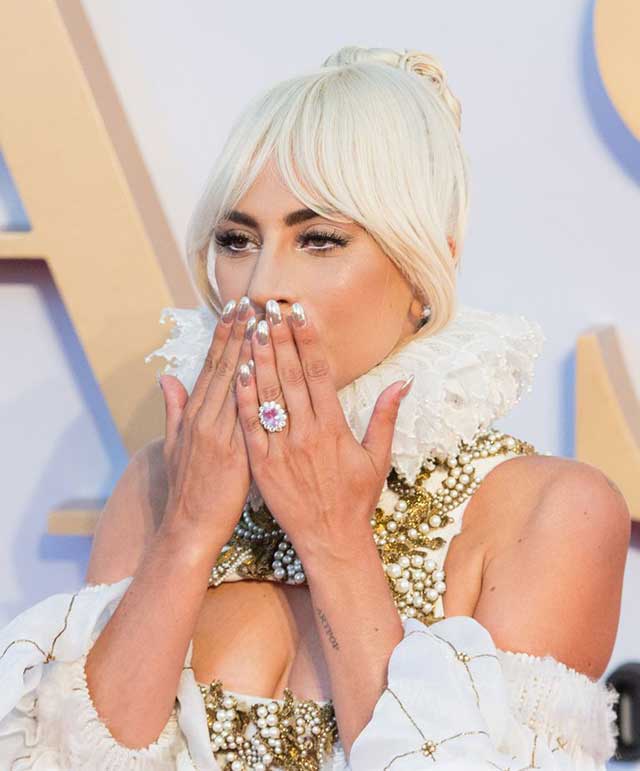 AND FINALLY, HOW MUCH IS IT WORTH?
Get ready for your eyeballs to turn into dollar signs, 'cause Andrew Brown claims this stunner is likely a rare Padparadscha sapphire, which means it would retail somewhere between "$300,000 (P16.19 million) and $400,000 (P21.59 million)." Damn, Christian Carino. You did good.
***
This article originally appeared on Cosmopolitan.com. Minor edits have been made by the Cosmo.ph editors.
Recommended Videos