We could spend all day talking about Prince Harry, Meghan Markle, and the Queen, but listen, there are other interesting members of the royal fam that don't get nearly enough time in the limelight. Namely, Kitty Spencer, AKA this fancy girl!
Wait, wait, my bad, make that this fancy LADY. (Because she's the daughter of an Earl, get it?!) Without further ado, here are some important facts about the most fashionable person Queen Elizabeth & co. know:
First of all, she's technically royal-adjacent
Kitty is the daughter of Princess Diana's brother Earl Charles Spencer, making her one of Prince William and Prince Harry's first cousins. Because Kitty hails from the non-super-royal side of the family, the crew of cousins don't show up in many photos together, but here's William giving Kitty a kiss on the cheek at a memorial he hosted for Diana in 2007:
Continue reading below ↓
Recommended Videos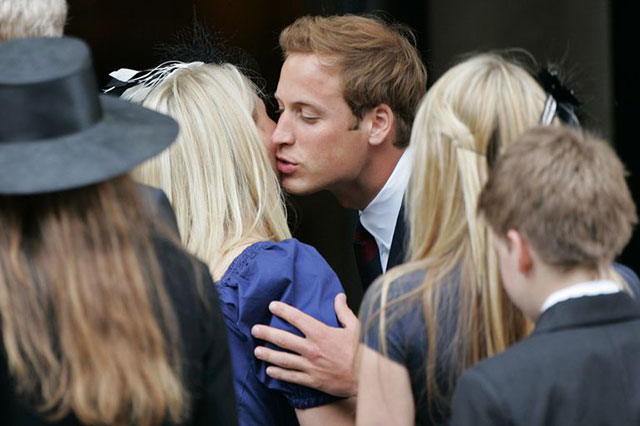 She grew up in South Africa
Earl Spencer and his wife, the model Victoria Lockwood, decided to raise their kids in South Africa, where Kitty says she had an "idyllic" childhood away from the media. Nowadays, she is trailed by a much bigger spotlight, but she keeps herself grounded with a tight circle of friends. Here she is talking about her lifestyle with Harper's Bazaar UK:
"That sort of thing is a conscious choice. I have a small group of friends who I trust and I feel that I maintain a healthy relationship between public and private life. I really do believe, and it's not easy, that you can have privacy if you make it your priority and have a bit of common sense about the decisions you make."
Her parents had a super messy divorce
Earl Spencer and Victoria Lockwood's marriage, which ended right around the same time that Princess Diana died, was filled with rumors of reported infidelity.
And to make matters even more challenging for the Spencer kids, Victoria suffered from addiction, which is something that Kitty has since opened up about. "Obviously I'm aware of the facts but I just don't remember. My mother has been a counselor for 15 years and she has really educated us all about addiction and self-worth," Kitty told Tatler. "We've never really wanted to rebel because she's always been so upfront and honest. We can tell her anything. And as a result, I've never even touched a cigarette."
Yes, she went to college
Not only did Kitty attend school at the University of Cape Town, she got a Master of Arts in Luxury Brand Management from Regent's University in London:
She's a professional model
Kitty has appeared in several fashion magazines (including Vogue Japan), and has walked multiple runways. Most recently, she walked in the Dolce & Gabbana show during Milan Fashion Week: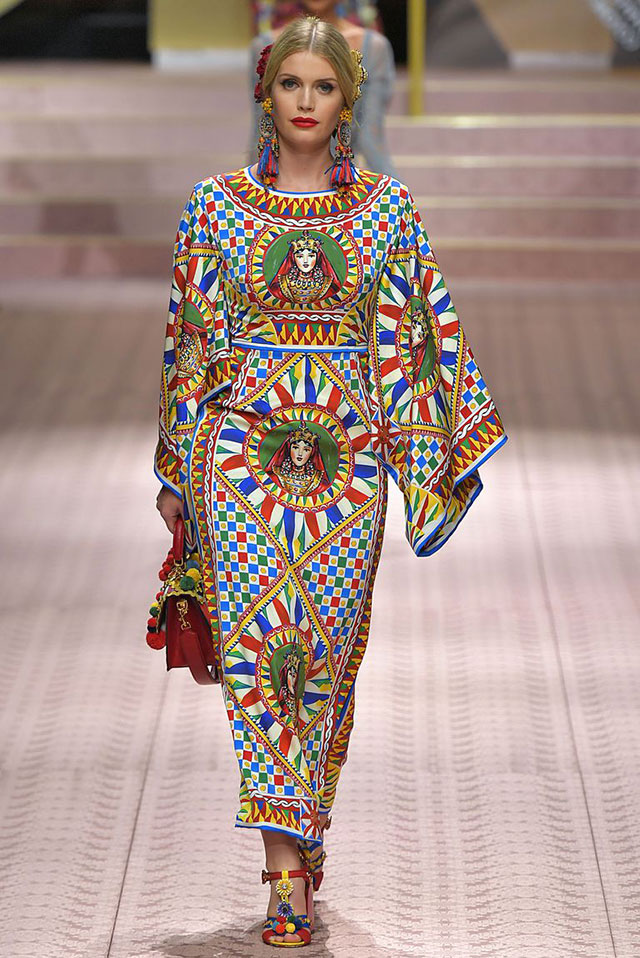 Also, in LOL news, she recently wore this Bulgari weed leaf necklace for Marie Claire Italia:
She's a fixture on red carpets
In fact, Kitty just showed up to the UK premiere for A Star Is Born wearing a completely sheer dress. Somewhere, you know Her Majesty is clutching her pearls.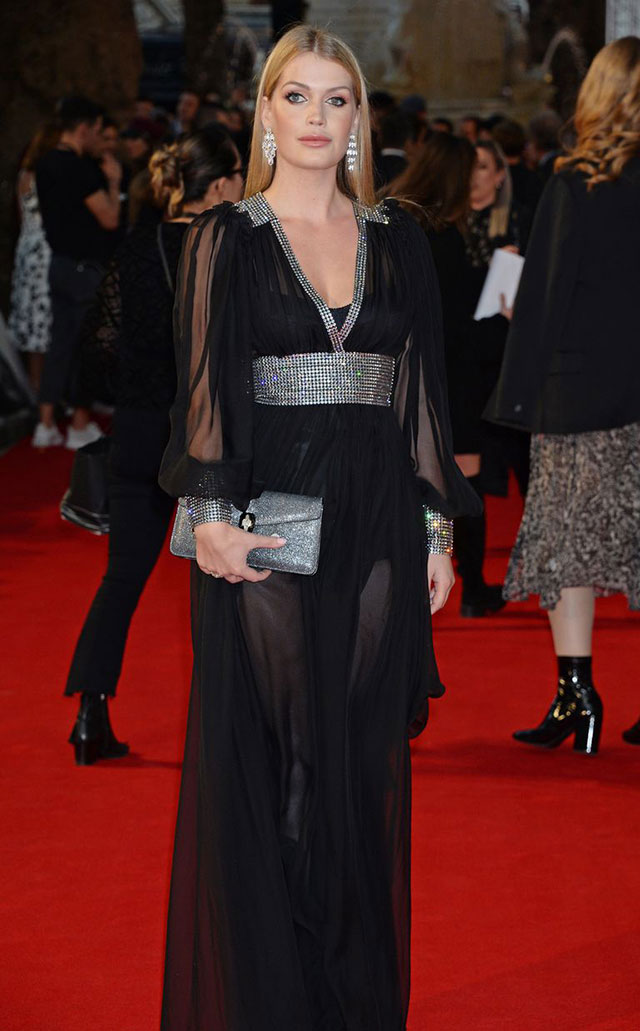 She attended Meghan and Harry's wedding
And shut! It! Down!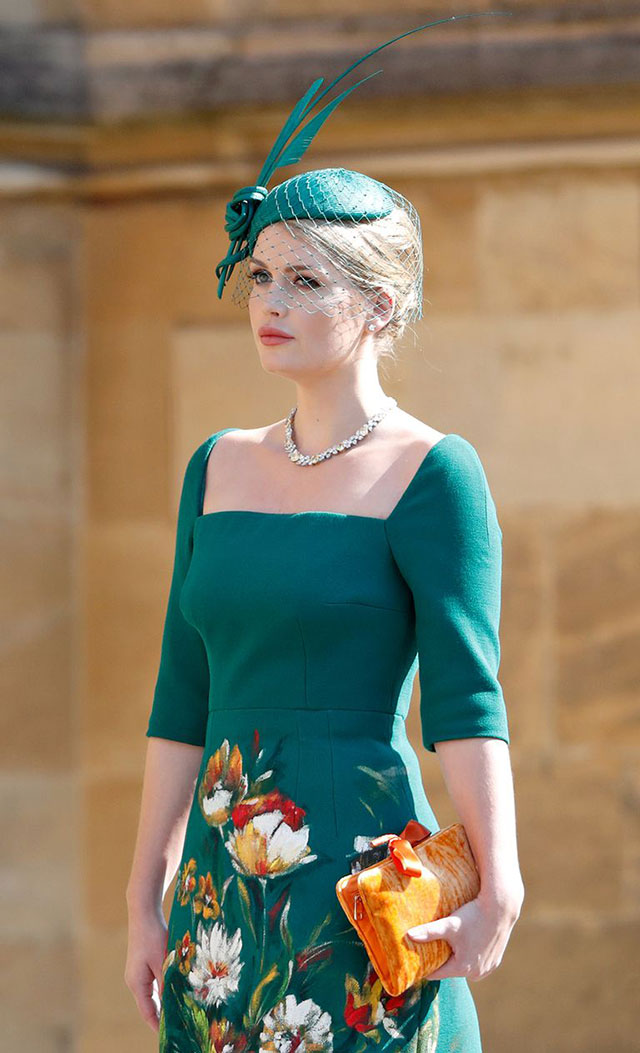 She dated a property tycoon, as ya do
Kitty was dating Italian property tycoon Niccolò Barattieri di San Pietro, but they parted ways back in July 2017 (they'd been dating since 2014). She didn't sweat the breakup though, and was seen hitting the Hamptons for vacation shortly after their split.
She has the cutest pets
Including this friendly dog named George:
And this shady-looking cat:
She won't inherit the Spencer family home because #sexism
Despite being the eldest child of Earl Spencer, Kitty won't inherit Althorp, the Spencer family's stately home where Princess Diana is buried, or Spencer House, which is the casual family mansion. Instead, they'll go to her brother thanks to "primogeniture," a law in England which stipulates that the firstborn son inherits the family estate. Rude.
"In general, I'm totally pro gender equality. But I'm quite happy that that's my brother's responsibility. I just think it's the correct way," she said. "I like that the house stays within the same family with the same surname. I wouldn't want it any other way for the Spencers. And I just know my brother is going to do an impeccable job."
She basically spends all her time going on fancy trips
Prepare for FOMO, 'cause...
Kay that's enough before I legit start crying.
***
This article originally appeared on Cosmopolitan.com. Minor edits have been made by the Cosmo.ph editors.