You're probably so obsessed with Shawn Mendes and Camila Cabello rn that you didn't notice your fave ship of 2018 is sneaking back onto social media. The To All the Boys I've Loved Before sequel must be closer than we think, because Lana Condor and Noah Centineo are back to flirting on Insta.
In case you forgot, when Netflix's wholesome rom-com TATBILB dropped almost a full year ago, it immediately catapulted Noah Centineo and Lana Condor into the public eye, thanks to their portrayals of our generation's new romantic ideal: the soft girl and adorabro. But it's not just Lara Jean Covey and Peter Kavinsky who had fans shipping hard.
News stories began popping up that suggested a romance behind the scenes. That lock-screen photo Lara Jean used on her phone? An actual sleepy cuddle moment between costars. Noah hinted that Lana rejected him. They posed for a bunch of red-carpet photos like this: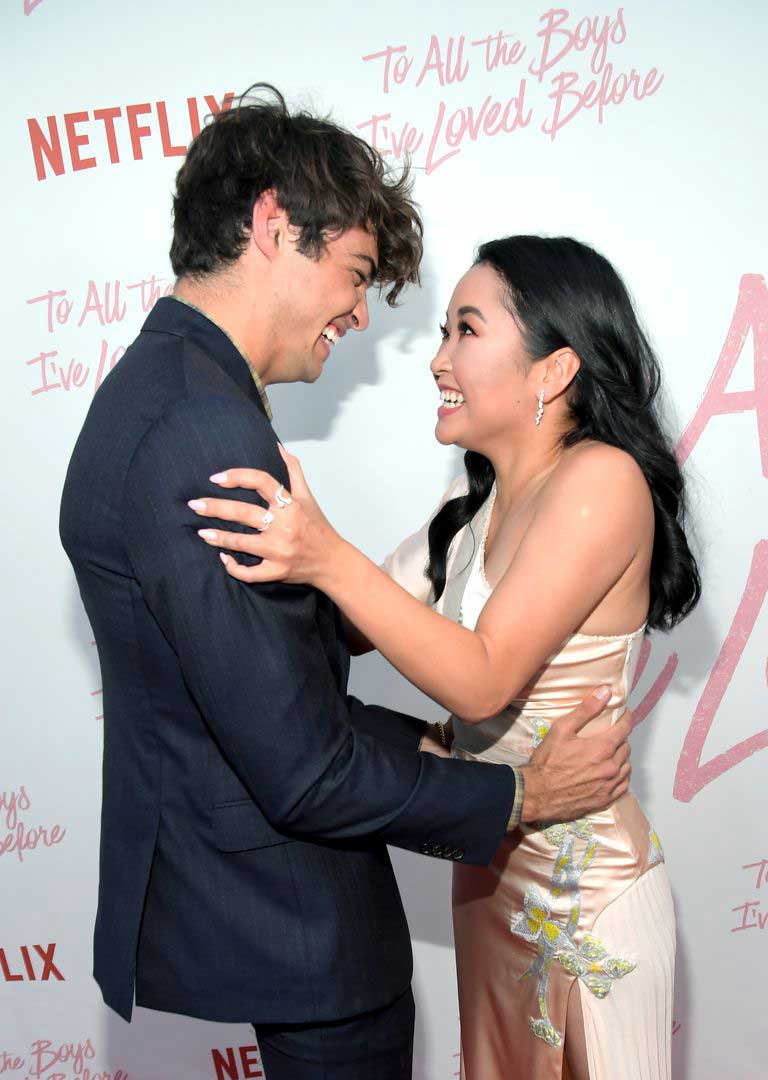 Continue reading below ↓
Recommended Videos
But as time went on, interactions between the two began to settle down. Lana went on to film her FX series Deadly Class, while Noah began filming movies like Charlie's Angels. The topic of their relationship still comes up here and there—Noah joked to Cosmo back in November that he could see himself proposing to Lana—but they've mostly been absent from each other's feeds.
In February 2019, Lana admitted to Cosmo that she and Noah played up their relationship during their TATB press tour, even though it was common knowledge she had a long-term boyfriend (they're SO cute together, BTW). "Noah and I definitely encouraged the speculation," Lana said, but it was not that feelings weren't really there at all. "We genuinely love each other. You can truly love someone in a very platonic way."
That was kind of that for a while. Aside from two sweet awards show appearances, we've been missing out on some serious Lana/Noah content...until now. Lana just posted this supercute, #Relatable video of her and Noah on some kind of playground. (Peep the pizza she doesn't bother putting down.)
B. I've missed these two so much.
***
This article originally appeared on Cosmopolitan.com. Minor edits have been made by the Cosmo.ph editors.