Amongst thousands of Korean celebrities, Hyeri of the OG girl group Girl's Day stands out as a multi-talented star. She has had a pretty impressive 11-year-long career, dipping her toes in various fields like singing, dancing, hosting, modeling, acting, and more! Did we mention she's funny, too?
The multi-hyphenated celeb became a household name after starring as Deok Sun in the hit 2015 drama Reply 1988. More recently, the idol-turned-actress gained new fans by bringing the lovable and quirky Lee Dam to life in the recently concluded fantasy drama My Roommate Is A Gumiho. If you're a new fan, get to know more about our aegyo queen Hyeri.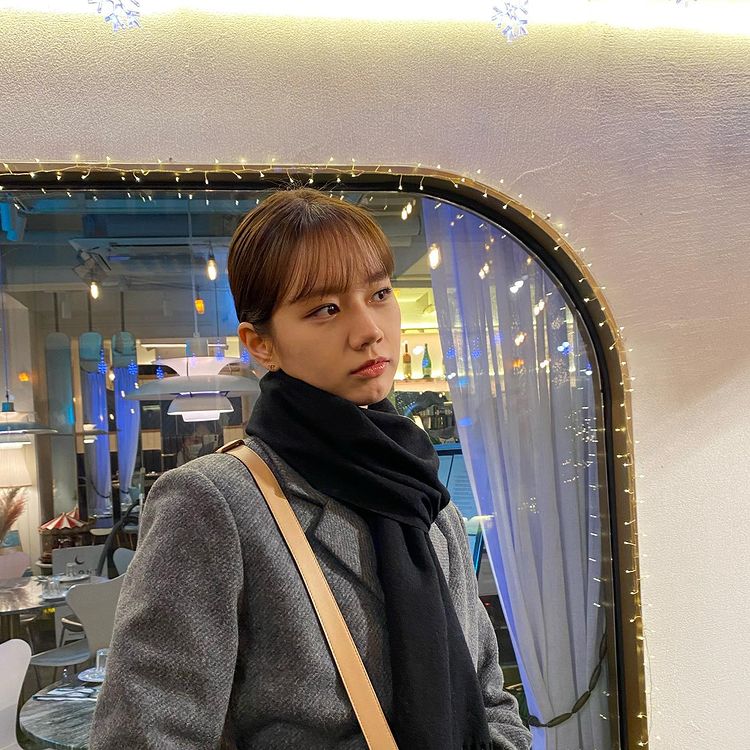 Here are nine things you need to know about Hyeri:
1. Hyeri was born on June 9, 1994.
She is a 27-year-old Gemini! This means she is versatile, super curious, and overall a "good vibes" kind of person. While promoting her drama My Roommate Is A Gumiho, Hyeri detailed how similar her personality is to that of her character Lee Dam: "Dam is very honest and so am I. We're both expressive and we're both high-spirited. We're both very energetic. I'm very interested in people around me and I love having conversations with people." 
2. She's a member of the K-pop girl group Girl's Day.
Ever heard or watched your fave idols dance to the 2015 mega-hit "Something?" Well, you're in luck because Hyeri is actually one of the song's original artists! More specifically, she is the maknae of Girl's Day, a four-member girl group formed in 2010. In 2019, all members decided not to re-sign their contract with their company, Dream T Entertainment. Don't worry, the girls assured Dai5y (their fandom name) that they have not disbanded. In fact, they celebrated their 10th anniversary together in 2019!
Continue reading below ↓
Recommended Videos
3. Hyeri is known as the aegyo queen.
She is a master of cute facial expressions and gestures! In a special episode of the military variety show Real Men in 2014, Hyeri put these skills on display when she effectively melted the heart of her super-strict military squad leader. The cuteness overload clip has since garnered around 2.9 million views on Youtube! It made her so popular, she bagged the Best Female Newcomer award at the 2014 MBC Entertainment Awards.
4. Deok Sun in Reply 1988 was her breakout acting role.
Hyeri starred in a couple of dramas like Tasty Life, Schoolgirl Detectives, and Hyde, Jekyll, Me before landing her breakout role in the 2015 slice-of-life drama Reply 1988. She played middle child Deok Sun, whose bright and sometimes childlike personality resonated with viewers, catapulting Hyeri to even bigger stardom.
5. She is an in-demand celebrity endorser.
Hard work pays off! Dubbed as the "10 billion won girl" by Korean media, Hyeri reportedly earned about 10 billion won (that's P440 million!) from commercials and endorsement deals alone. She has endorsed cosmetics, sportswear, mobile apps, ramen, beer, and even 7-Eleven lunch boxes. Her commercials were such a hit, she received the Female Commercial Film Star Award at the 2017 MTN Broadcast Advertising Awards Festival.
6. Hyeri is currently in a relationship with Ryu Jun Yeol.
*Reply 1988 SPOILERS AHEAD!*
While the couple did not have a happy ending in Reply 1988, fans were delighted when they went public with their real-life relationship in 2017! Hyeri recently spoke about how thankful she is to her boyfriend: "Ryu Jun Yeol monitored every single episode of My Roommate Is A Gumiho. I feel so thankful that he's always rooting for me. He understands everything I do, and respects me at all times."
7. She's super close with Blackpink's Rosé and her Reply 1988 co-stars!
Hyeri and Rosé met in 2018 on the set of the variety show Amazing Saturday and they have been inseparable ever since. Seriously, the two send each other coffee trucks and spend birthdays together. When Rosé made her solo debut, Hyeri dropped everything to join her to promote it on a show. 
Hyeri also remains close with her Ssangmun-dong squad! The cast, namely Park Bo Gum, Go Kyung Pyo, Lee Dong Hwi, Ryu Hye Young, Hyeri, and the drama's director Shin Won Ho regularly have mini-reunions. Hyeri even made a cameo in Park Bo Gum's 2020 drama Record of Youth while Go Kyung Pyo had a cameo role in My Roommate Is A Gumiho.
8. Hyeri has a YouTube channel.
In 2019, she launched her personal channel which has everything from daily life vlogs, travel videos, mukbang sessions, and more! Her 1.34 million subscribers certainly have lots of content to choose from—here's a video of Hyeri getting her ears pierced for the first time last year. You're welcome. 
9. She has an upcoming historical drama with Yoo Seung Ho.
Hyeri will star in her first historical drama When Flowers Bloom, I Think Of The Moon, which will premiere late this year. She will play Kang Ro Seo, a poor aristocrat's daughter who starts brewing liquor to pay off her debts during a period when alcohol is strictly prohibited in Joseon. Yoo Seung Ho will play the main lead Nam Young, a handsome inspector. They'll be joined by Record Of Youth's Byeon Woo Seok and Hotel Del Luna's Kang Mina.
***
We're officially on Viber! Be part of our growing community and subscribe to Cosmopolitan Philippines now!
K-UPDATES