When I like a Korean actor, I always go for the goody two-shoes. The trophy boyfriend. The boy next door kinda guy. But every once in a while, someone comes along to be the exception and not the rule. And such was the case when I first saw Lee Jae Wook. He may be an outlier, but I knew I had another guy to add to my already very loooooooong list of Korean stars to crush on.
My first intro to Lee Jae Wook was in Extraordinary You, where he played the character of Baek Kyung who was always galit sa mundo (well, he has his reasons). Haru (Rowoon) would have easily made my list, but there's something about Baek Kyung (Lee Jae Wook) that really drew me in. From then on, I've been keeping tabs on where to watch him next and thankfully, he always has new projects that fans, like myself, can always look out for.
ADVERTISMENT - CONTINUE READING BELOW ↓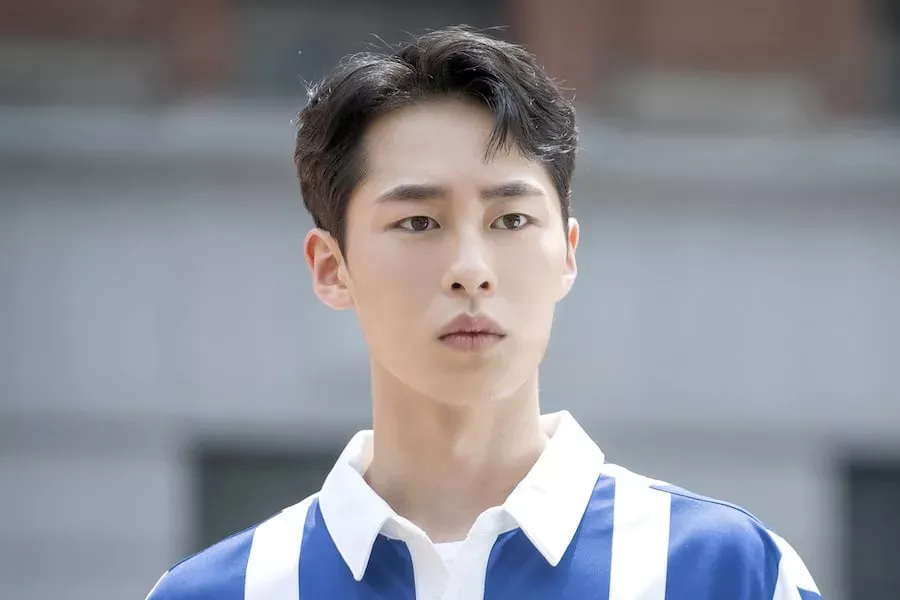 So this goes out to all of us Lee Jae Wook fans out there—old or new. With the world gradually opening up, our chances of meeting him IRL are starting to grow bigger. And when that happens, here are things we should know about him that can be used as conversation starters!
Here are 10 things you should know about Lee Jae Wook:
1. Lee Jae Wook is a Taurus born on May 10, 1998.
Taureans are said to be both gentle and fierce—two sides that Jae Wook has shown us in the roles he's played thus far. They are naturally sexy people and Jae Wook is undoubtedly one. Taureans also love eating, which is pretty telling of Jae Wook as a person. In an interview with Marie Claire, he mentioned that he likes eating so much that he wishes he could find a way to eat and not gain weight. Can you already imagine the food you'll eat when you go on a date together? SO EXCITING!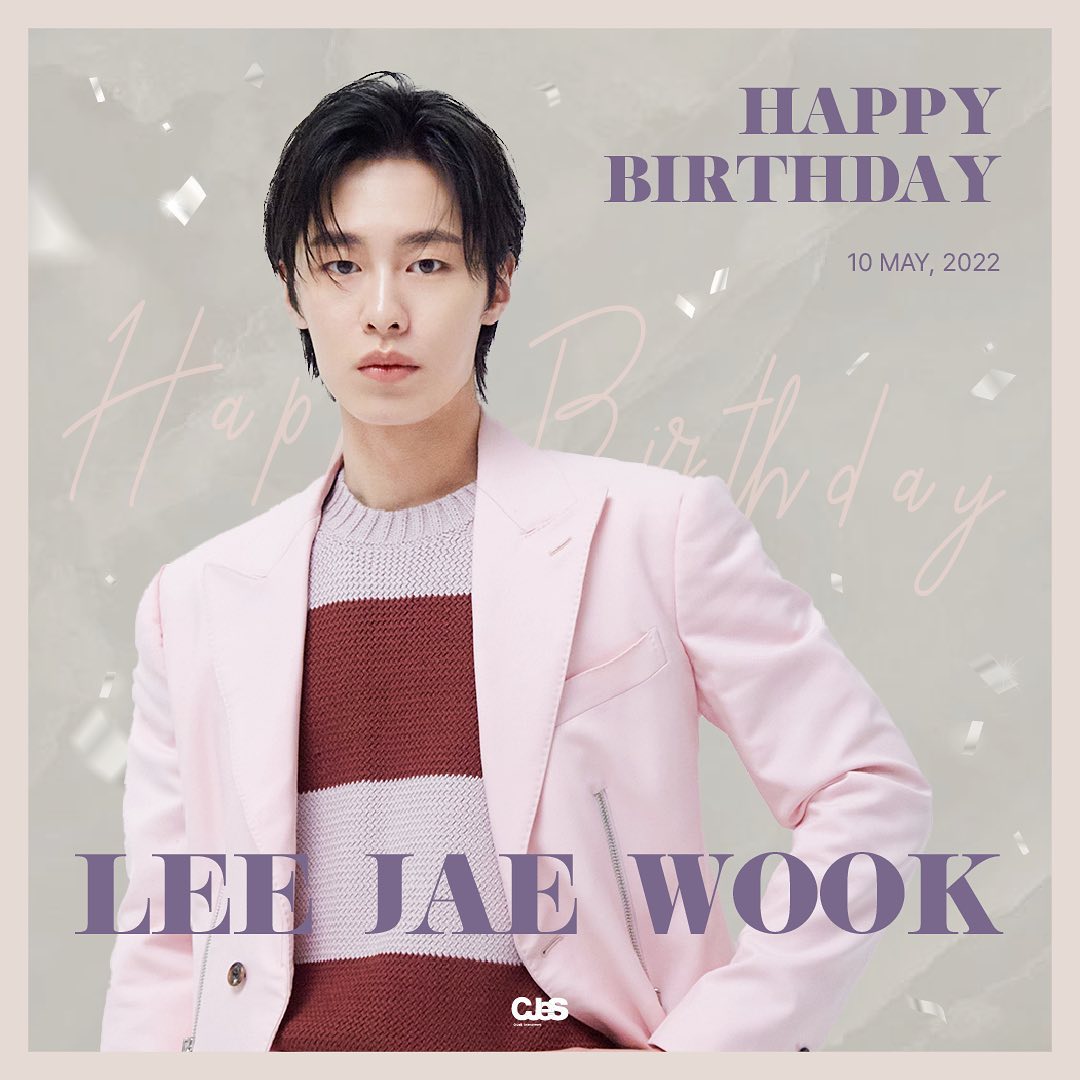 ADVERTISMENT - CONTINUE READING BELOW ↓
2. Despite his ~bad boy~ looks, he's actually a softie and a *rascal*!
Fans unearthed Jae Wook's middle school photo, in which he was sporting thick-rimmed glasses and posing with an adorable smile and a heart to boot. He's also confessed to being a rascal while still in school, always playful and playing jokes with his friends back in the day. And I guess once a rascal, always a rascal? We see Jae Wook being the playful character that he is having lots of fun in this fan-made video compilation of BTS clips from Extraordinary You.
3. He made his acting debut in Memories Of The Alhambra.
In this sci-fi action thriller, Lee Jae Wook takes on the supporting role of Marco Han who is a programmer, a hacker, and a drug addict who stops at nothing to get what he wants.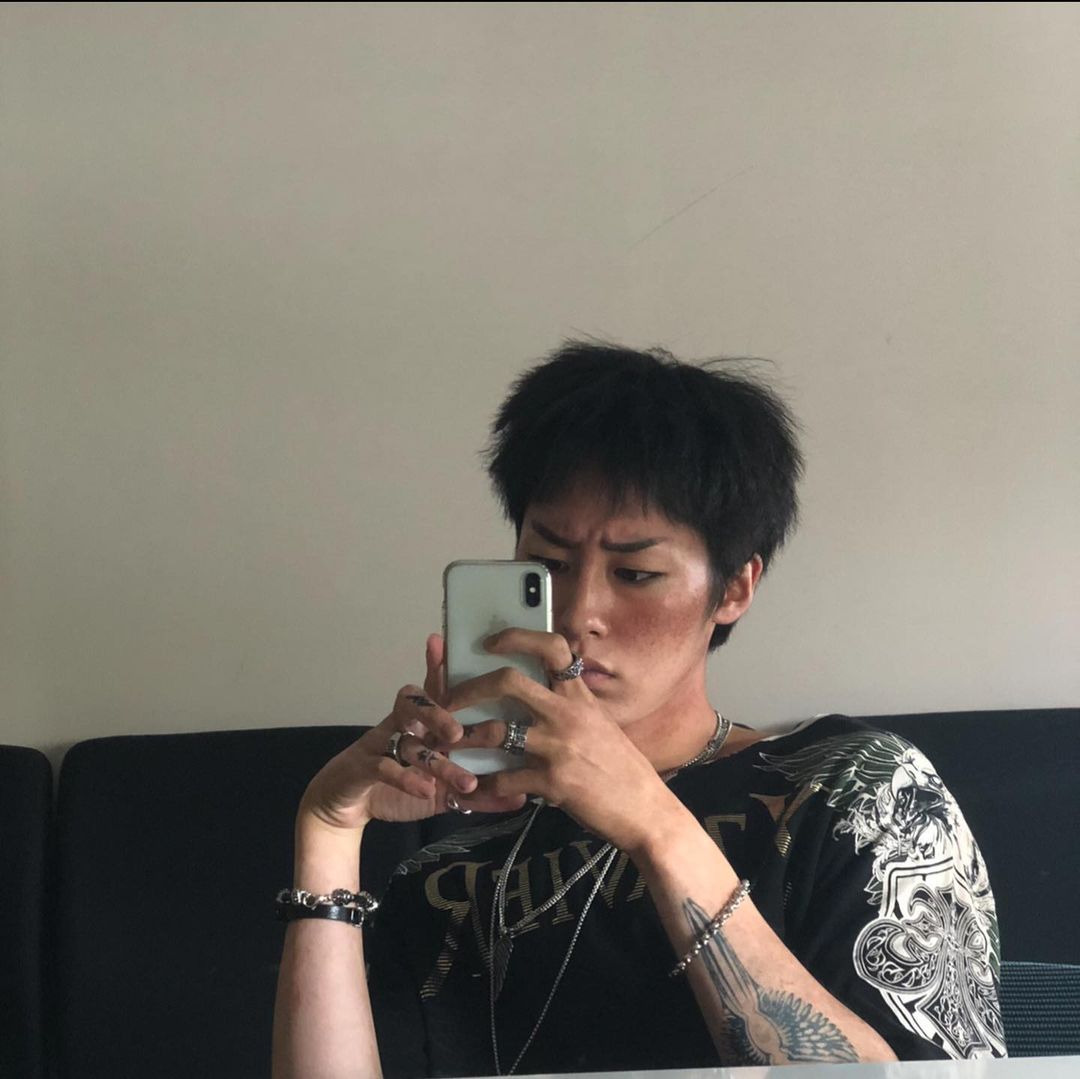 ADVERTISMENT - CONTINUE READING BELOW ↓
Speaking to Esquire Korea back in 2020, Jae Wook narrated how it was his first audition ever. He had nothing to speak for himself, except that he was a Theater and Film freshman at Chung-Ang University. All alone with no manager to guide him through the process, he was so scared of messing things up that he told the director to not cast him for the role. Fortunately, the director found his honesty cute, on top of his impressive audition, so he eventually got the role and the rest was history.
4. He was a freelancer until he joined VAST Entertainment in 2018 and C-JeS Entertainment in 2021.
Jae Wook was a freelance artist when he was filming Memories Of The Alhambra, which means he has no agency or manager to manage his schedules and projects for him.
Not too long after, and his career started to grow exponentially, he joined VAST Entertainment, which is home to some of our favorite artists such as Hyun Bin and Stephanie Lee.
ADVERTISMENT - CONTINUE READING BELOW ↓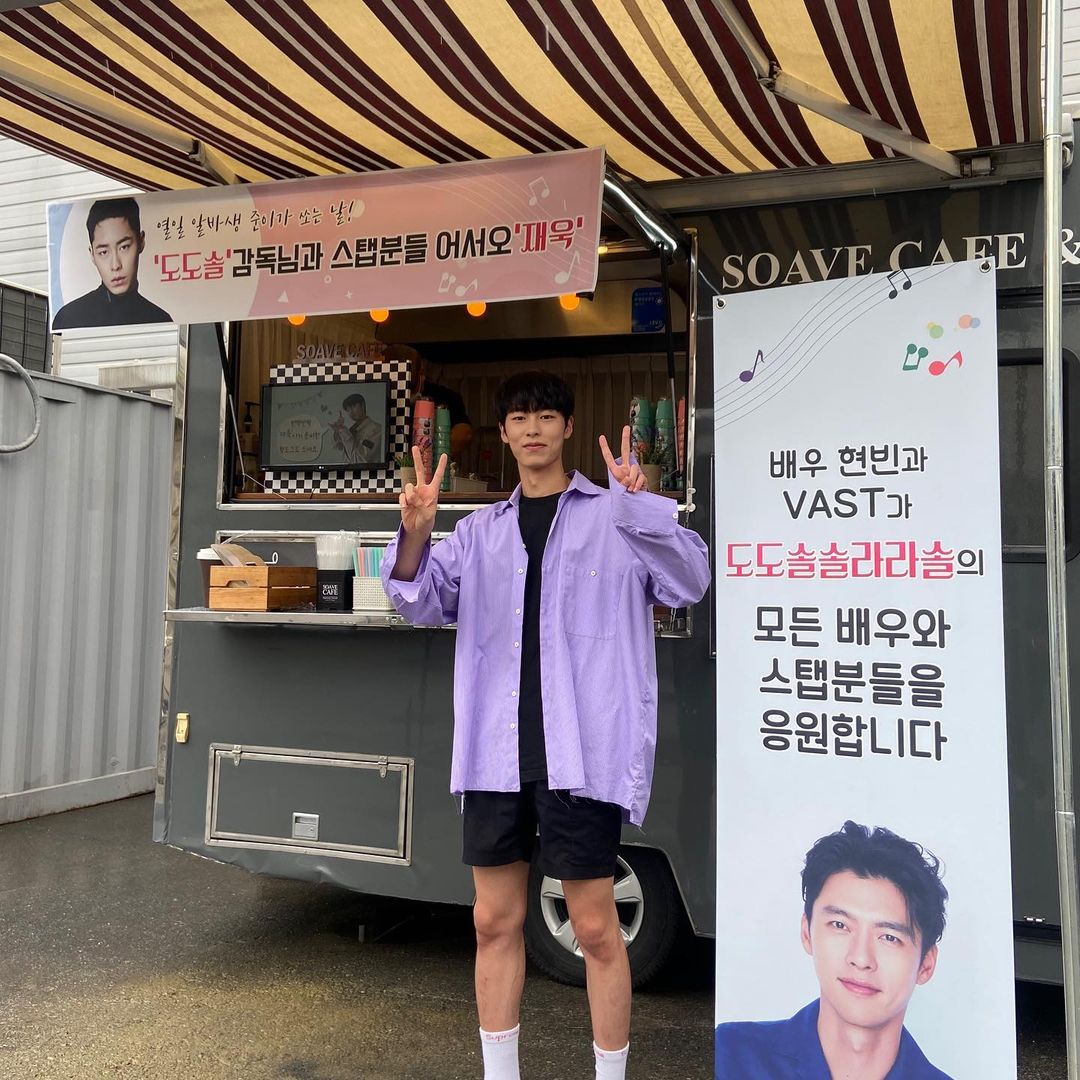 His three-year contract with VAST ended in 2021 and he has since signed on with C-JeS Entertainment, which also manages Ryu Jun Yeol, Song Il Gook, Hwang Jung Eum, and Ra Mi Ran to name a few.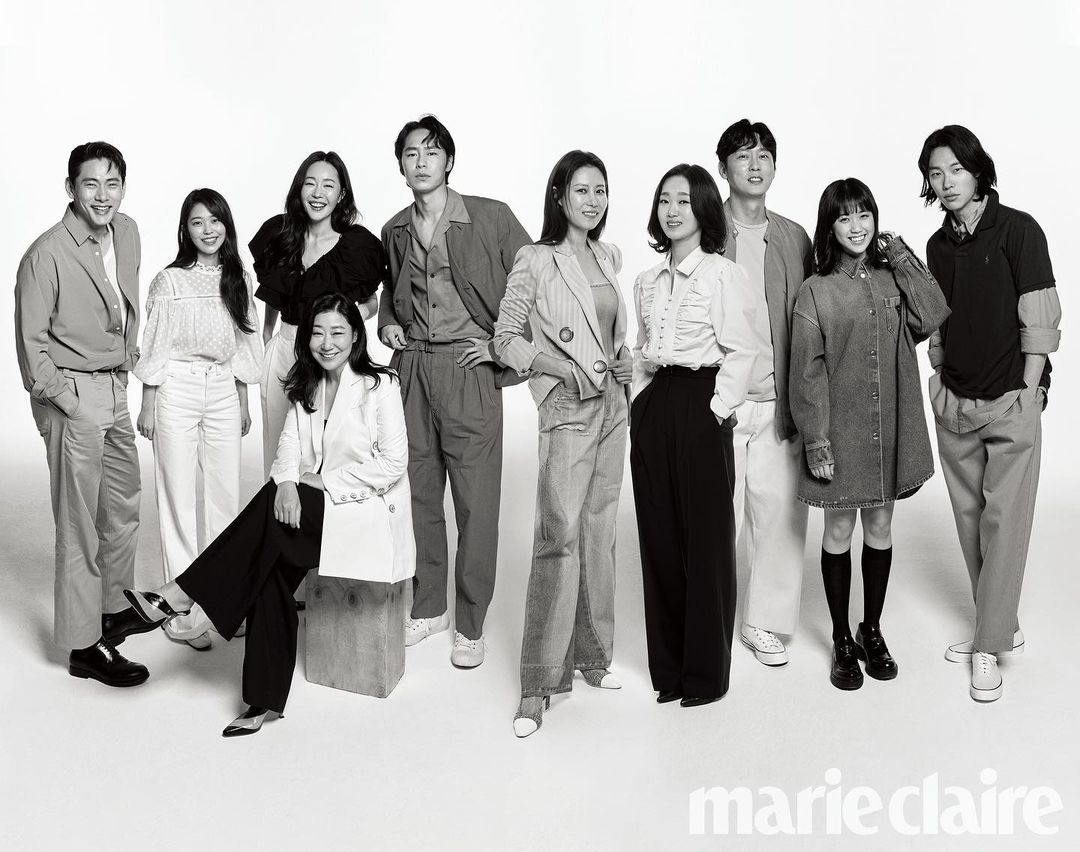 ADVERTISMENT - CONTINUE READING BELOW ↓
5. He was excited to play Baek Kyung in Extraordinary You because he is his exact opposite.
Jae Wook says he is actually a vibrant and positive person, which is worlds away from Baek Kyung's cold, rough, and pained persona. It is for this reason that he felt drawn to play the character because "it's fun portraying a different person," he shared in an interview with Naver.
As the drama switches between the modern world and the Goryeo dynasty, Extraordinary You was also technically Jae Wook's first sageuk. He confessed that it was challenging for him to play a character set in that period because it was hard to speak in a historical tone. However, this was one experience he is sure to bank on when he plays his next sageuk role in the future. "If I do another historical drama, I will make sure to be prepared," he promised iMBC.
ADVERTISMENT - CONTINUE READING BELOW ↓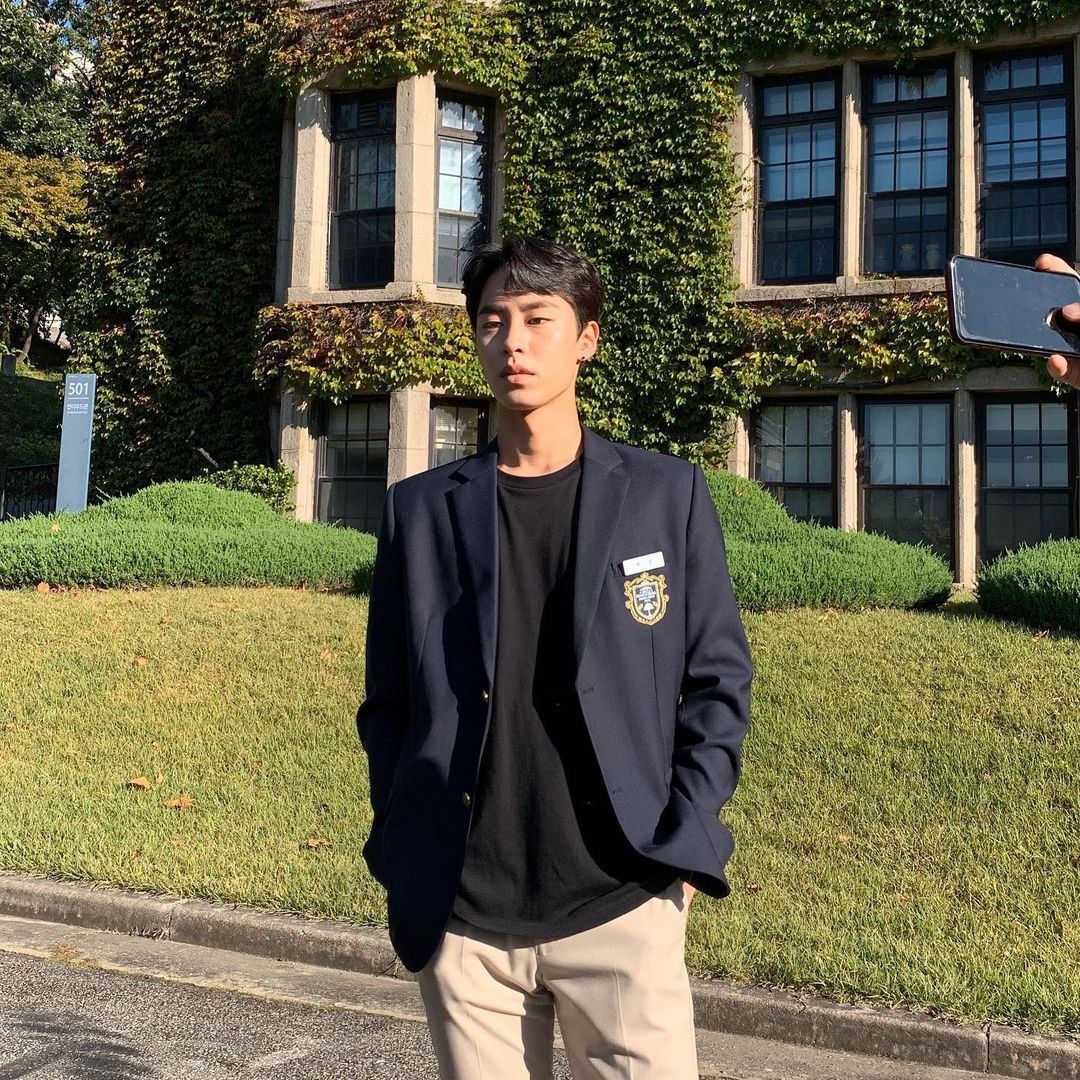 And oh! While they butt heads all the time and don't see eye-to-eye in the drama, Jae Wook is actually pretty close to actor Choi Jin Ho, who plays his on-screen father, Baek Dae Sung. In an Instagram post, Jae Wook expressed his gratitude to Choi Jin Ho–the person he relied most on set. "Thank you again for letting me learn a lot and get to know you," he said in the post.
ADVERTISMENT - CONTINUE READING BELOW ↓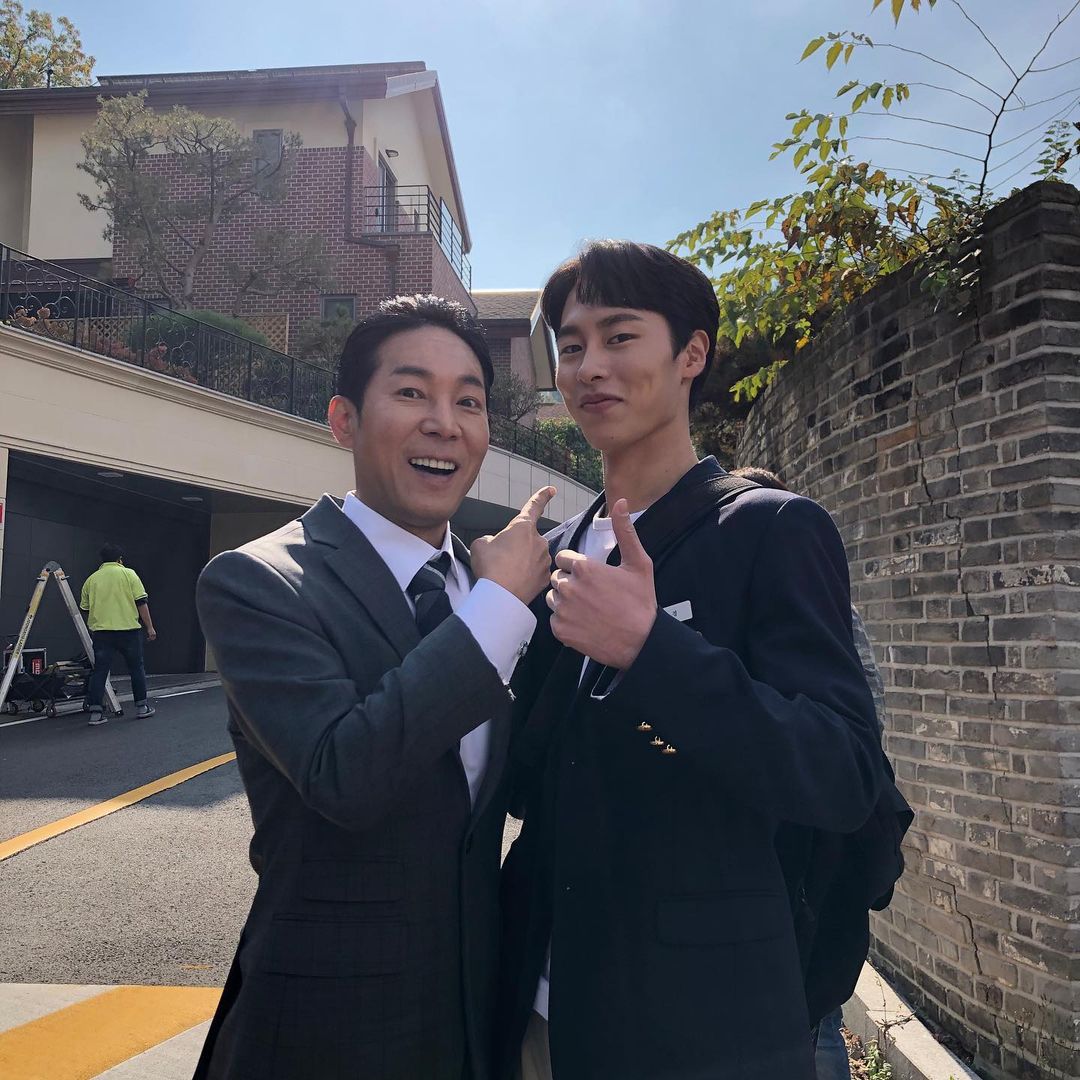 6. He once dreamed of working with actor Lee Soon Jae, and he got to fulfill it!
Do Do Sol Sol La La Sol is memorable to Jae Wook in a number of ways. One, it is his first lead role. And second, he got to fulfill his dream of working with veteran actor Lee Soon Jae! In the drama, Jae Wook plays the role of Joon Sun Woo, a tender-hearted yet mysterious soul who helped Goo Ra Ra (played by Goo Ara) settle down in the countryside city of Eunpo. Lee Soon Jae, on the other hand, plays Kim Man Bok, an old man who still does odd jobs around Eunpo and whose real identity still remains a mystery to most.
ADVERTISMENT - CONTINUE READING BELOW ↓
Do Do Sol Sol La La Sol | Official Trailer | Netflix [ENG SUB]
As this was his first leading role, Jae Wook admitted that he had a lot on his mind when he took on the role and went on set to film. However, his castmates were all nice and approachable so he was able to adapt very quickly. "Thanks to them, I was able to immerse myself in the story and focus on my work," he said during the show's press conference.
7. He started dreaming of becoming an actor when he was in high school.
In sophomore year, to be exact. He was working many part-time jobs to see what feels right for him, but "acting was the first time I felt that I was drawn to something, and something that I had a desire to work hard for," Jae Wook shared with High Cut magazine. He enrolled in acting classes afterward and has continued to love it to this day.
ADVERTISMENT - CONTINUE READING BELOW ↓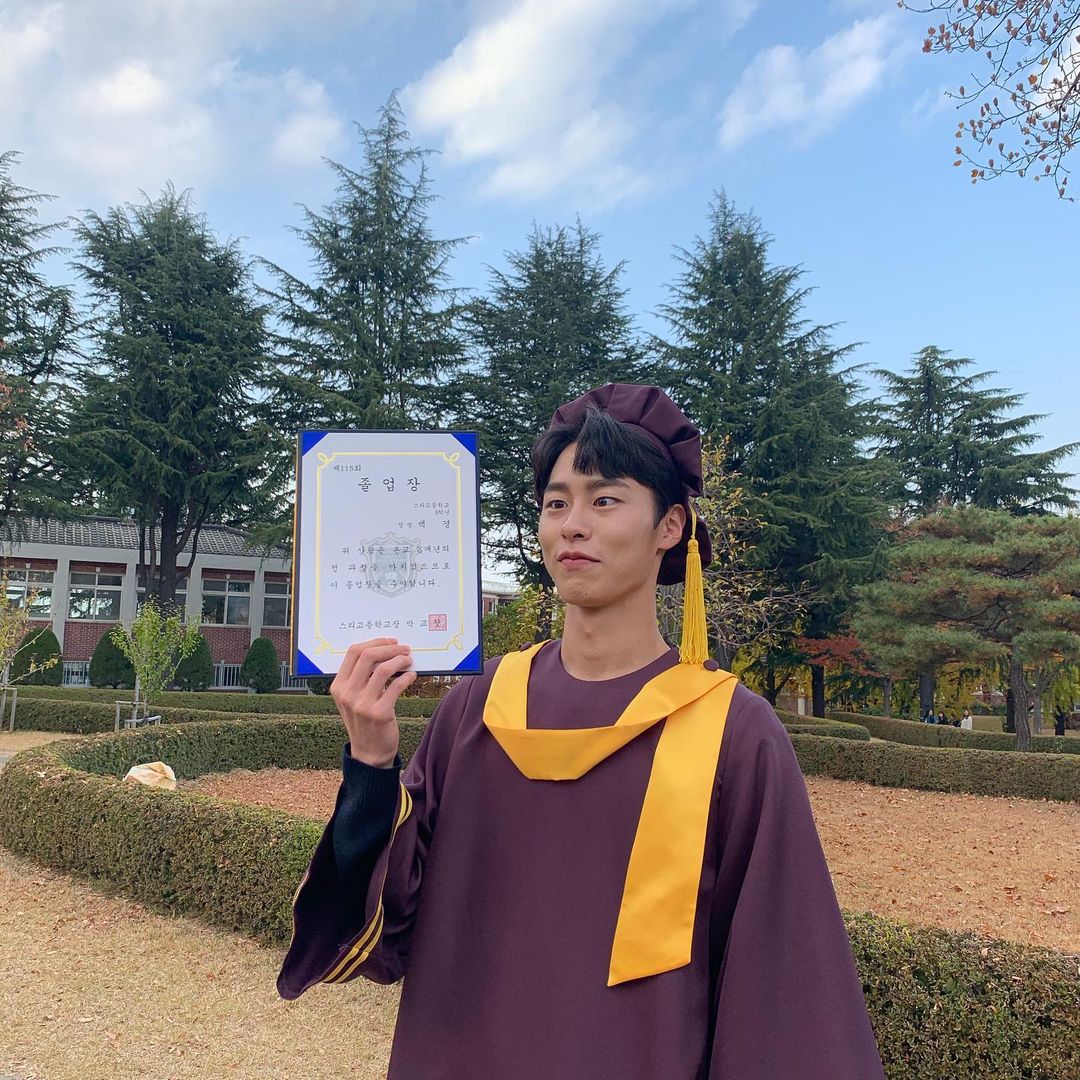 As a true Taurus, Jae Wook is passionate about his craft. He studies every role he gets very seriously. He analyzes every angle, even creating mind maps just so he could understand the requirements of the role better.
8. He is an actor known to always regret his previous roles.
But just to clarify, Jae Wook does not necessarily connote regret to failure. When he regrets his previous role, is usually because he feels that something is lacking, that there is something he could have done to make his portrayal of a character even better. However, Jae Wook also believes that having regrets motivates him to become an even better actor when the next project comes around.
ADVERTISMENT - CONTINUE READING BELOW ↓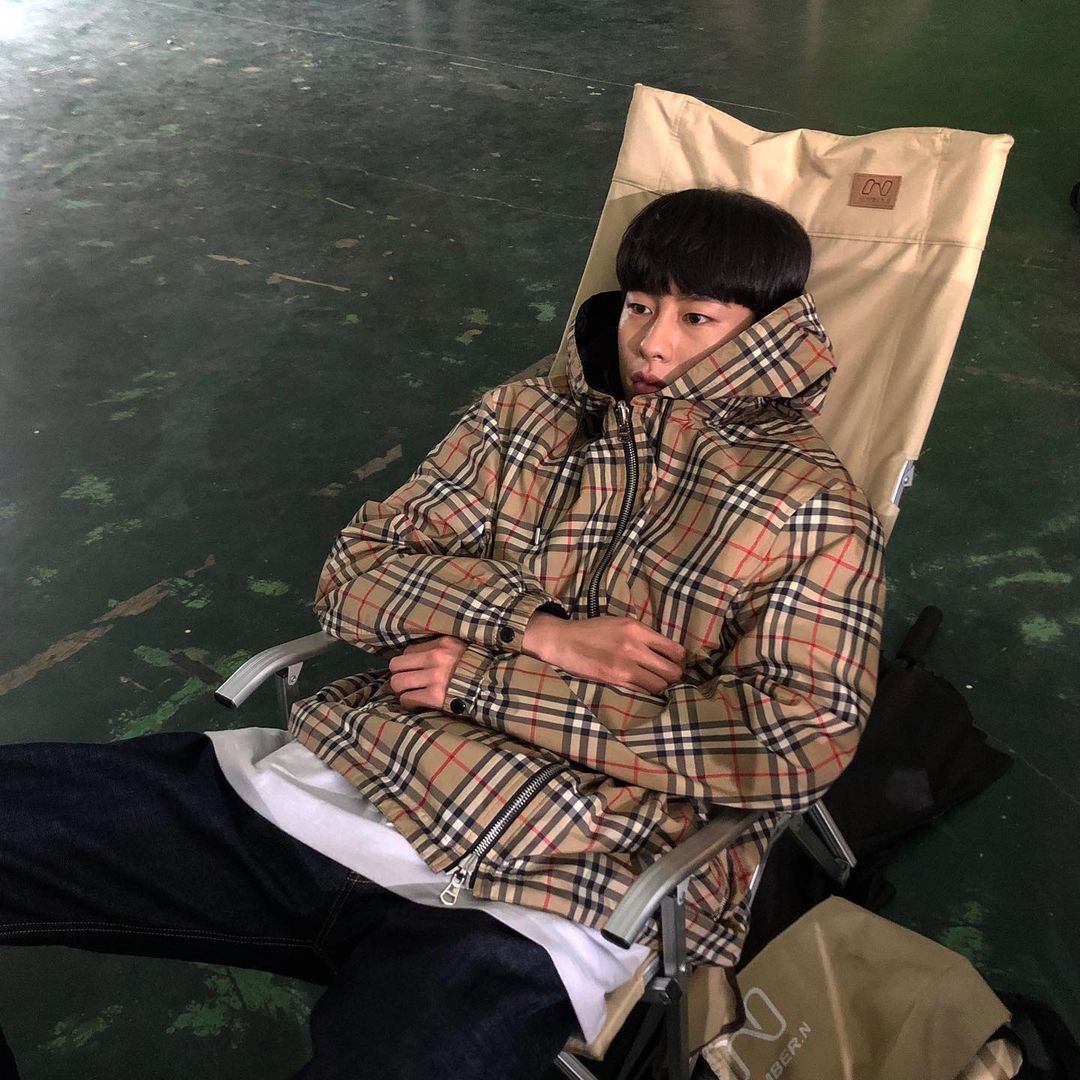 9. He's already won several acting awards!
His hard work and feelings of regret are paying off since Jae Wook already has several acting awards under his belt. The MBC Drama Awards have awarded him the Best New Actor Award in 2019 for his role as Baek Kyung in Extraordinary You. Jae Wook received the Best New Artist award from the Asia Artist Award in 2020. In that same year, he also received the Rookie Actors award from the Brand of the Year Awards and the Excellence Award for his role in Do Do Sol Sol La La Sol from the KBS Drama Awards. He was even nominated for the Best New Actor category at the 56th Baeksang Arts Awards in 2020! Ahn Hyo Seop may have snagged the award, but it only shows the great potential that Jae Wook has as an actor.
ADVERTISMENT - CONTINUE READING BELOW ↓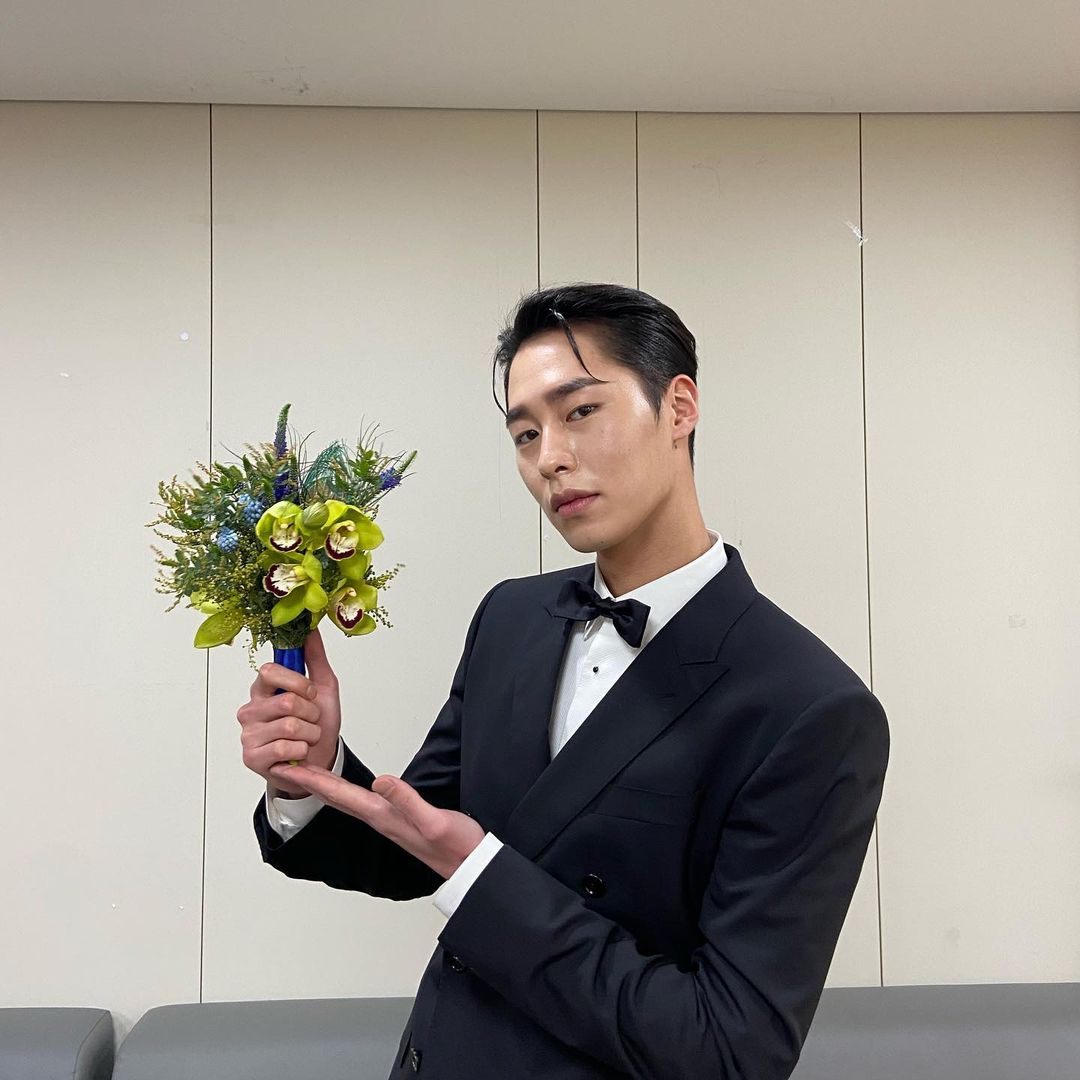 10. He is pretty much just like us regular folks.
Despite his celebrity status, Jae Wook is pretty much like you and me. He is glued to his phone and confessed in a Marie Claire interview that he cannot live without it—even choosing his phone over his friends (he apologized to them first prior to answering the question). To defend his choice, he explained that it's because he has lots of information stored on his phone that he relies on it a lot and, therefore, cannot live without it.
ADVERTISMENT - CONTINUE READING BELOW ↓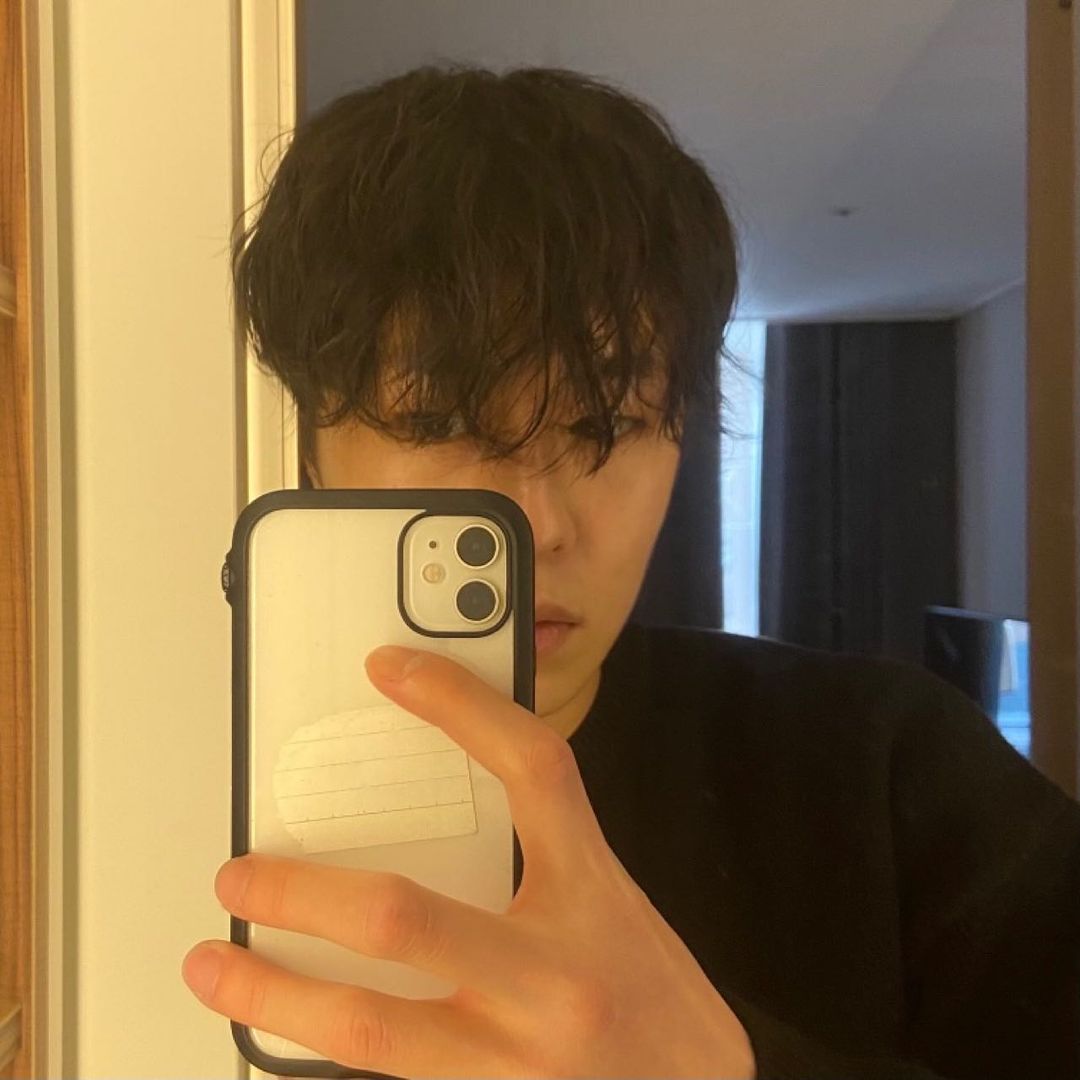 And just like any online shopaholics, Jae Wook shared to Esquire Korea that more than the actual item he ordered, it's the delivery that gives him inexplicable joy. "I get excited when I get a text message saying that the item has been delivered at the door. I would rush to get the package and enjoy the process of opening the box, trying on the shoes, going out wearing them, and getting compliments from friends." Same, Jae Wook. Same!
ADVERTISMENT - CONTINUE READING BELOW ↓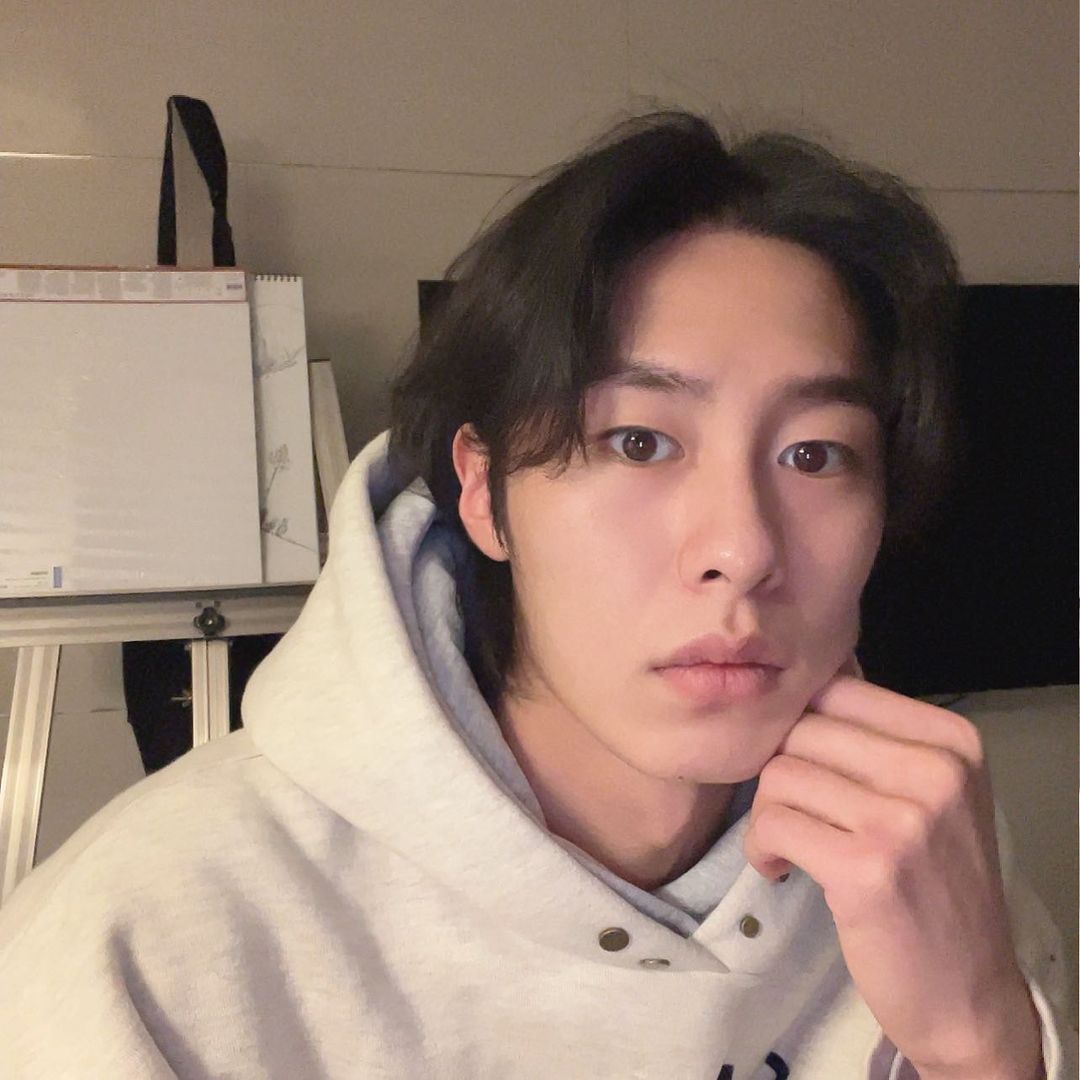 GET TO KNOW MORE OF YOUR FAVORITE KOREAN STARS RIGHT HERE:
12 Must-Know Facts About The *Highest-Paid* Korean Actress Jun Ji Hyun
8 Things About Park Shin Hye That You Probably Don't Know Yet 
8 Things You'll Love To Know About 'Squid Game' Actress Jung Ho Yeon
Jae Wook is set to star in an upcoming Netflix series called Alchemy of Souls. Written by the Hong Sisters (whose works include Hwayugi: A Korean Odyssey and Hotel del Luna, to name a few), Alchemy of Souls is a fantasy drama about a powerful kind of magic that has the ability to swap people's souls. Jae Wook plays the role of Jang Wook?—a man of noble birth but is quite the troublemaker. The drama, also starring Jung So Min (Because This is My First First Life), Minhyun (NU'EST), and Yoo In Soo (All of Us are Dead), will premiere on June 18, 2022!
ADVERTISMENT - CONTINUE READING BELOW ↓
K-UPDATES