Once upon a time when I was having a Vincenzo withdrawal, my editor recommended a K-drama titled Taxi Driver —she said that I'll definitely like it since the lead character, played by Lee Je Hoon, is also an anti-hero like Vincenzo Cassano. And so I streamed an episode, got interested in Je Hoon, and now I think I have watched all of his videos on YouTube (his dramas and movies are next on my list!). It's simple: I see Lee Je Hoon, I click. Even without subtitles, you'll still catch me watching that video, and laughing when he is laughing, LOL.
If you're a new fan of him (just like me) and you want to get to know him ~better~, here are 10 fun facts about Lee Je Hoon that will make you love him more:
1. Lee Je Hoon's birthday is on July 4, 1984.
And that makes him a 36-year-old Cancer! Those who are under this sign are known as creative and passionate individuals who are always up for something new. Once you scroll down, you will realize that Je Hoon fits all of these characteristics! Meanwhile here's an adorable childhood photo of him placed on his iPad:
ADVERTISMENT - CONTINUE READING BELOW ↓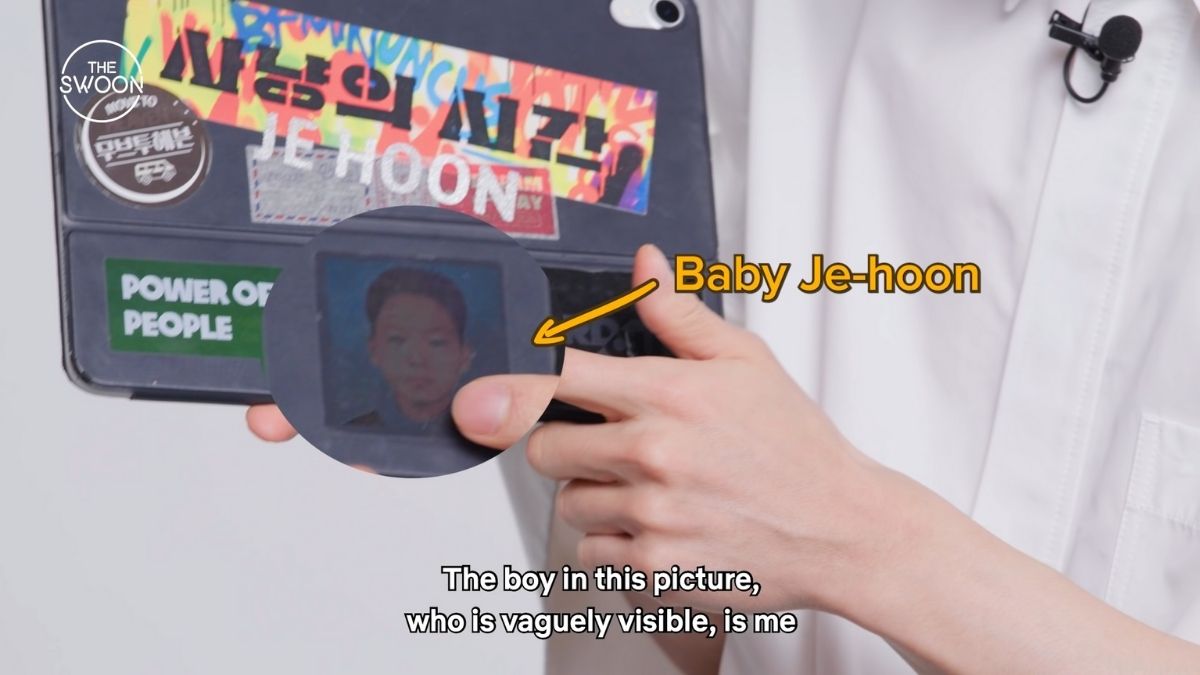 2. He was admitted to the prestigious Korea University but dropped out of his course to pursue his passion.
ICYDK, this school is one of the top three universities in South Korea! Lee Je Hoon was an engineering student at Korea University and he majored in biotechnology. While he was studying there, he suddenly realized what he really wants to do in life and that's acting. And so he transferred to the Korea National University of Arts to learn more about this field.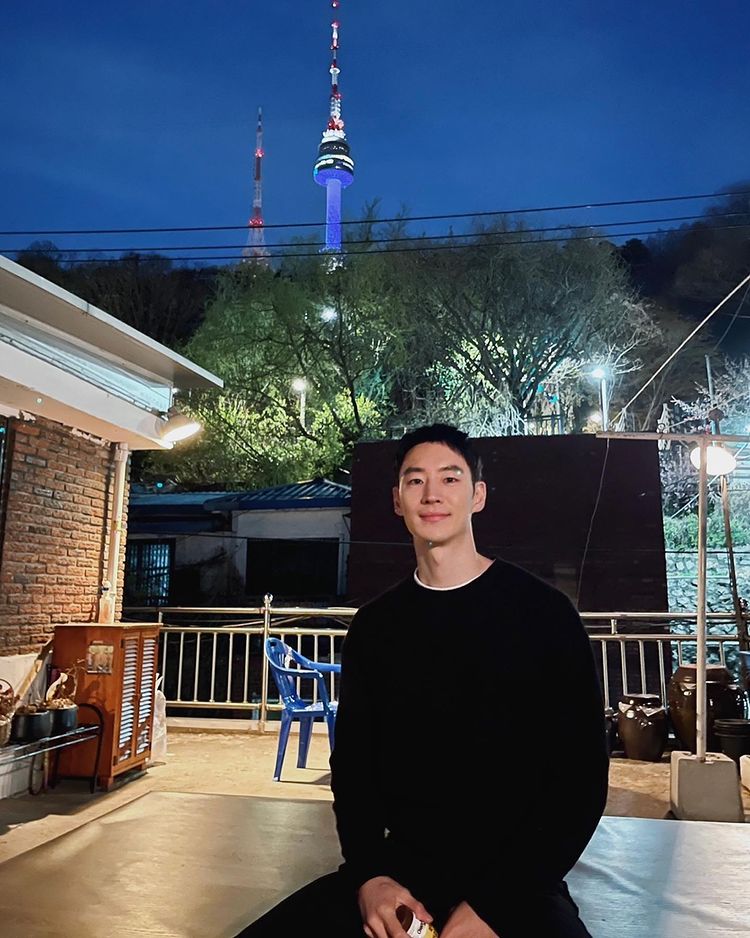 3. Lee Je Hoon has always wanted to act.
Thanks to a video rental shop in front of their house that inspired him to become an actor! In an interview with Esquire Korea, Je Hoon shared that he went to that shop almost every day as if he's an employee. He also mentioned that his childhood is spent watching a lot of movies, which he would view using his dad's gift, a TV with a VHS. Je Hoon said that if not for these two things, his life "would have turned out so different" (and we wouldn't have witnessed his many talents, right?).
ADVERTISMENT - CONTINUE READING BELOW ↓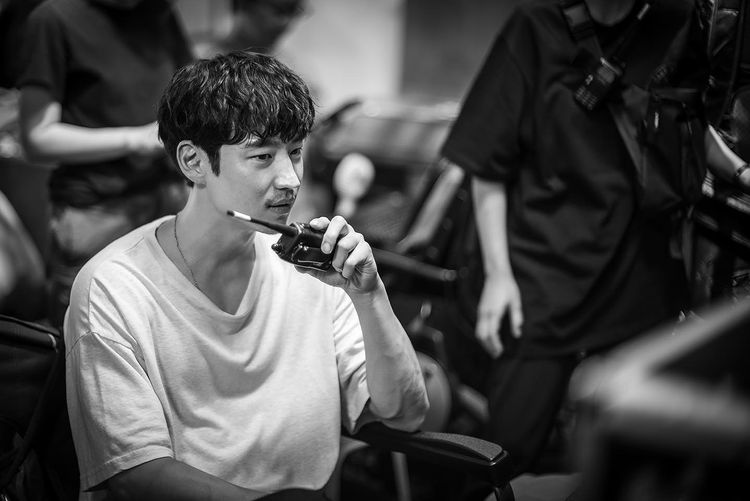 4. That being said, he loves movies sooooooo much.
In fact, he describes himself as "a person who watches films, talks about films, and fills his life that way" when he graced the fashion magazine, Singles! Je Hoon expressed more of his love for movies in an episode of the variety show, Traveler: "It's important to gain new experiences while taking time off, but I don't have any special hobbies. When I watch a good movie during hard times, passion suddenly burns in my heart. I feel like I'm gaining experiences while watching movies."
ADVERTISMENT - CONTINUE READING BELOW ↓
Aside from being an actor, Je Hoon has also co-established a film production company with his fellow movie enthusiasts, producer Kim Yoo Kyung and director Yang Kyung Mo. Now if that ain't a legendary trio! It's called Hardcut and it "aims to create content with a future vision", according to its website.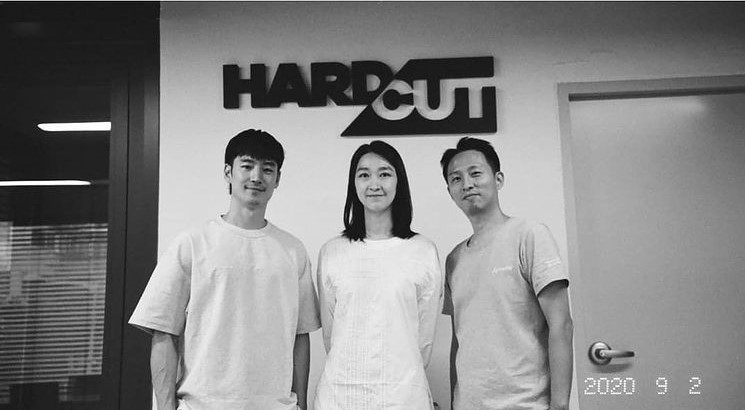 ADVERTISMENT - CONTINUE READING BELOW ↓
P.S: His dream is to run an independent movie theater someday!
5. Lee Je Hoon made his acting debut in 2007.
For more than a decade, Je Hoon starred in a string of K-dramas and films, both indie and commercial. He is such a versatile actor that he was cast in different genres from romance, thriller, melodrama, and queer—you name it, he was in it! His most prominent roles include the movies Bleak Night, Architecture 101, I Can Speak, and Time To Hunt. For his dramas, you have seen him in Signal, Tomorrow With You, and Where Stars Land, to name a few.
6. He led two K-dramas this year.
Je Hoon is riding high as he stars in back-to-back dramas that were not only aired at the same time but also received high ratings and rave reviews! In the crime thriller Taxi Driver, he appears as Kim Do Ki, a man who plots revenge for his clients through Rainbow Taxi. On the other hand, he transformed into Cho Sang Gu, an MMA-fighter-slash-ex-convict in Netflix's tearjerker, Move To Heaven.
ADVERTISMENT - CONTINUE READING BELOW ↓
Je Hoon is always game to take on different roles and according to him, he is drawn into characters that "offer a room for imagination about their untold past and future, even when the given scripts don't explain enough about them." IDK about you but what I see here is that even if he's already born with the talent, our Je Hoon still works hard and strives to show a different side of him in every project.
7. He's the resident mood maker in a group.
If you think Je Hoon is as serious as some of his characters, you're wrong. He's actually full of aegyo and is playful in real life! You will see this during press conferences where he would act all cute. Here's an example of that with his Taxi Driver co-stars, who also shared that he gave them candy when they were filming. Sweet!
8. He's a big fan of BIGBANG's G-Dragon!
Je Hoon had the chance to meet the King of K-pop when he appeared in Infinite Challenge and you can see that he had a blast! He also said that meeting G-Dragon was "even better than filming today." Did you know that he was also able to attend BIGBANG's sold-out concert? Love that for you, Je Hoon oppa!
ADVERTISMENT - CONTINUE READING BELOW ↓
9. Lee Je Hoon has already visited the Philippines!
Yup, you read that right—and it's for a good cause! Manila Bulletin reports that Je Hoon went to the Philippines, specifically in Cebu, in 2015 to help the victims of typhoons "Ruby" and "Yolanda" by joining a mangrove reconstruction project. This is in line with his project with Oxfam Korea as their honorary ambassador. 
Come 2017, Je Hoon went to Tanzania "to show support for refugee camps within the country" and showed his eagerness in providing safe water to them by participating in activities. "I hope more people gain the opportunity to start a new life and children to have a future they can dream about. Which is why I ask more people to take interest in the issue because it can change lives", he said in an interview via The Korea Herald. You guys, I stan the right man. <3
ADVERTISMENT - CONTINUE READING BELOW ↓
10. Lee Je Hoon is on Instagram.
Lately, he has been posting a lot of content and you bet we are happy! Here, Je Hoon shares scenic photos that he took, pictures of him taken by others, gifts he received from fans, and...his CD player that's installed in his bathroom (because he likes listening to music). Other things that he loves: Skittles and mint chocolate. #TheMoreYouKnow
Go ahead and follow him right here!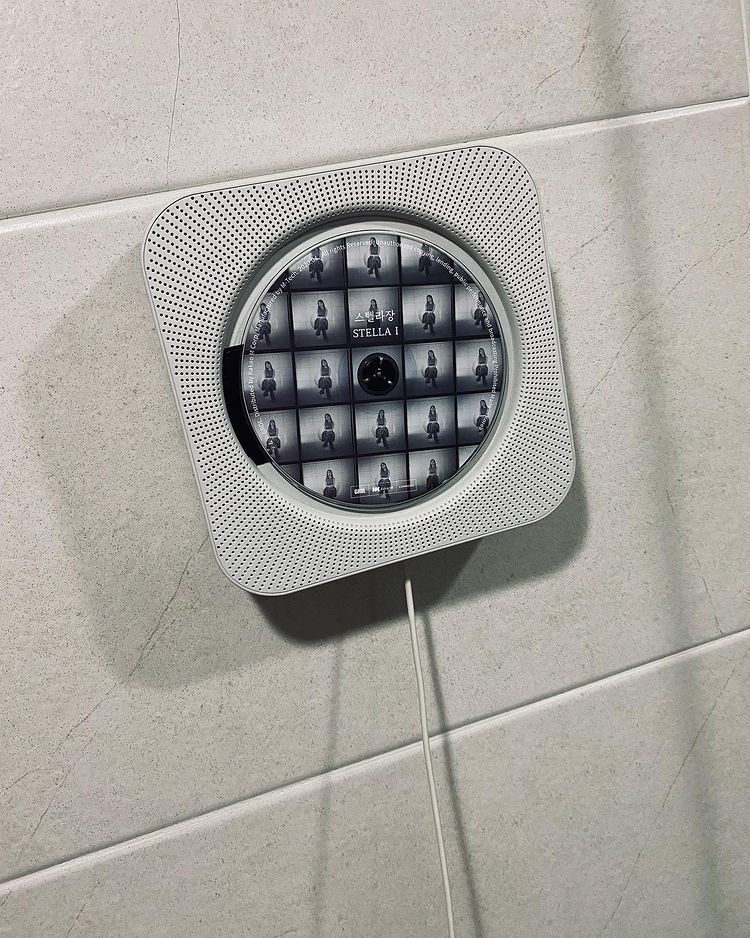 ADVERTISMENT - CONTINUE READING BELOW ↓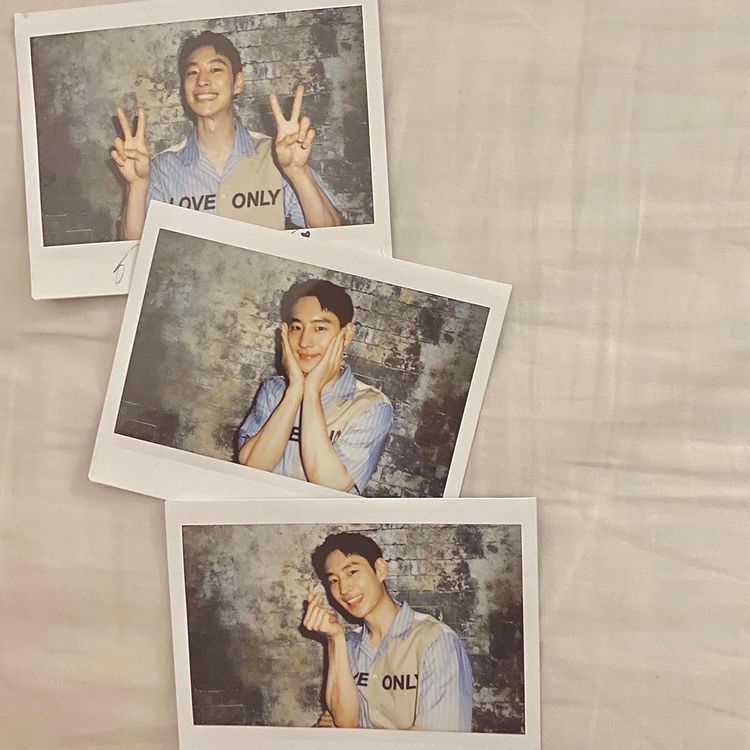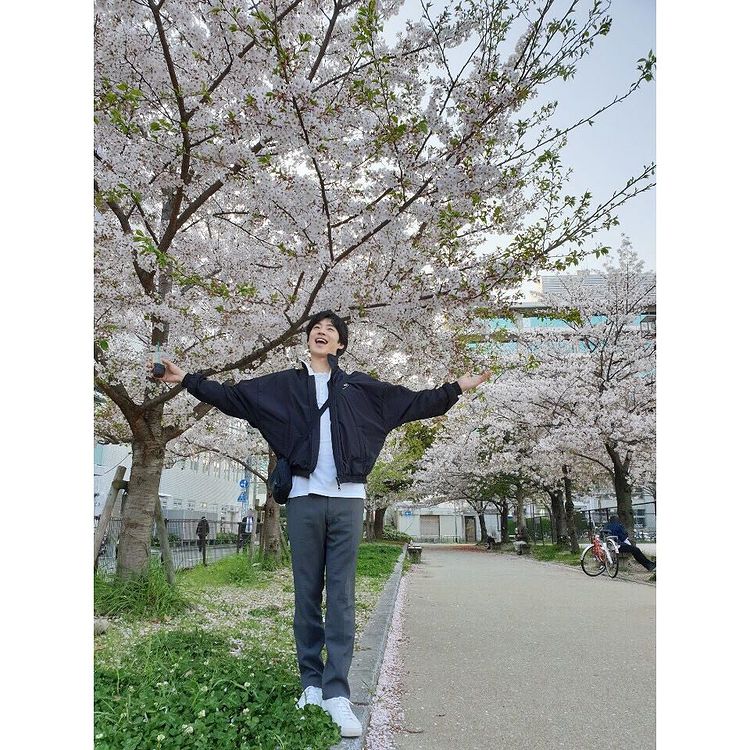 ADVERTISMENT - CONTINUE READING BELOW ↓
We're going to miss you a lot as Kim Do Ki in Taxi Driver, Je Hoon!
Follow Hanna on Instagram