If there's one actor that's on top of our minds when it comes to versatility, that would be Lee Je Hoon. Since his debut in 2007, the 36-year-old actor has more than 30 K-dramas and movies under his belt, and he continues to impress us with his talent. He has already transformed into a gangster, a criminal profiler, a CEO, and most recently, a taxi driver and MMA fighter! Je Hoon is always willing to try on different roles that "offer a room for imagination about their untold past and future," and that's what makes him a cut above the rest.
While we were busy binge-watching his K-dramas, we ~discovered~ a Lee Je Hoon gem that just proved how talented he really is—and that's the BL (boy's love) short film (it's only 30-minutes long), Just Friends?. It was released in 2009 and it shows how a couple had to keep their relationship a secret but it was eventually revealed.
The movie starts with Seok Yi (Lee Je Hoon) on a bus as he's about to meet his boyfriend, Min Soo (Yeon Woo Jin), who's enlisted in the military. He was seated beside a stranger named Cha Eun, who is also visiting her partner. Both of them have gifts and they discuss how they came up with those presents. In this scene, Je Hoon is *so* adorable as he talks about his beloved.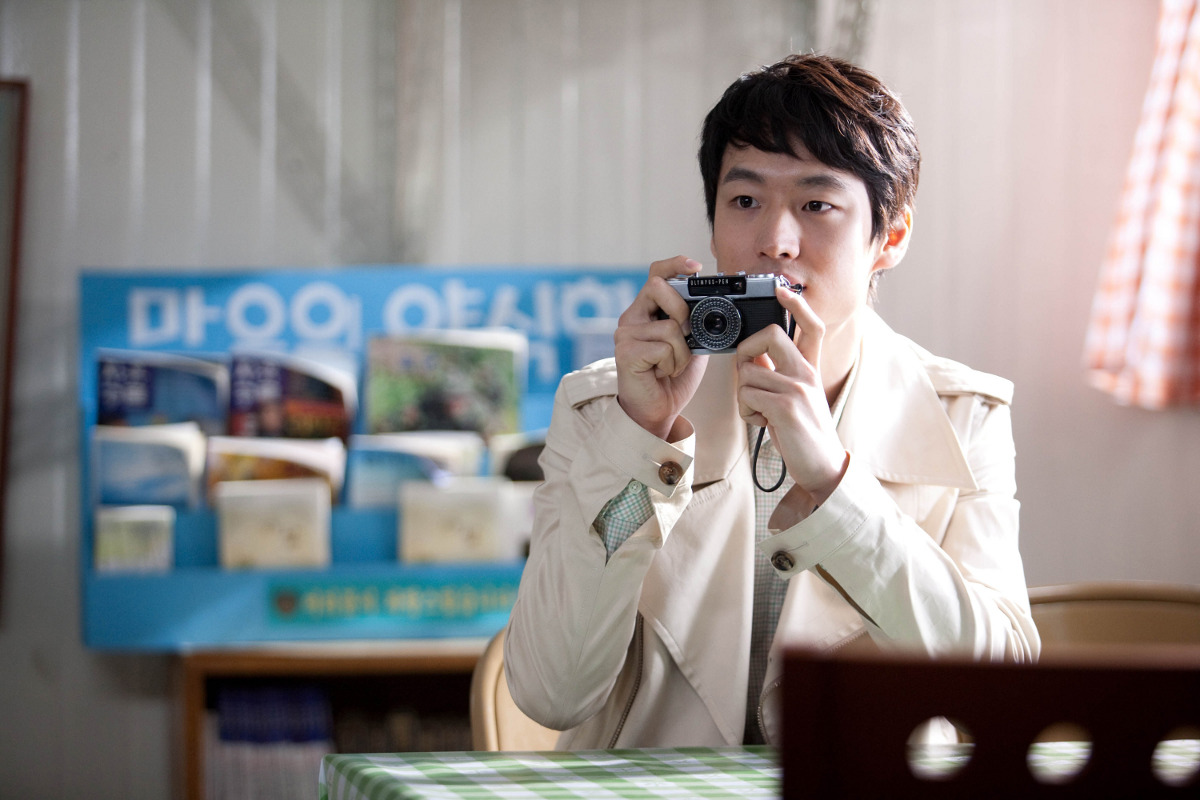 Continue reading below ↓
Recommended Videos
When Seok Yi finally meets Min Soo, he decided to spend the night with him and Min Soo's mom. The next morning, Min Soo's eomma had to go to church and so he left them in a room. Seok Yi and Min Soo figured out that this is the perfect time to ~express~ their love for each other and so they did! Things were already getting steamy until...Seok Yi's mom returns to the room to get her wallet and she sees them half-naked. Boo.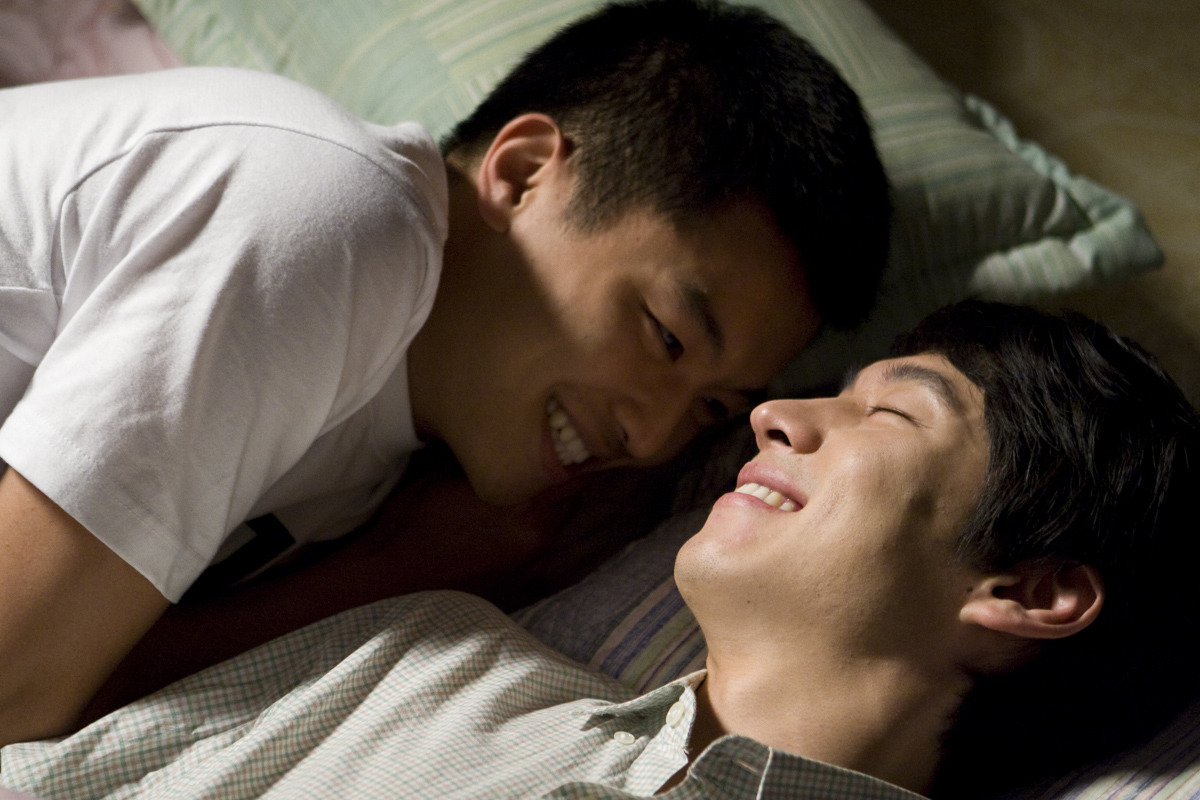 Seok Yi and Chae Eun meet again and they shared their worries with each other. Cha Eun said that she's stressed because her boyfriend turned out to be gay. On the other hand, Seok Yi mentioned the scenario that happened to him, saying how he "hates being a man." Awww! No worries, though: It was *quite* a happy ending for Seok Yi and Min Soo (but there's another twist in the ending, hehe). #LoveWins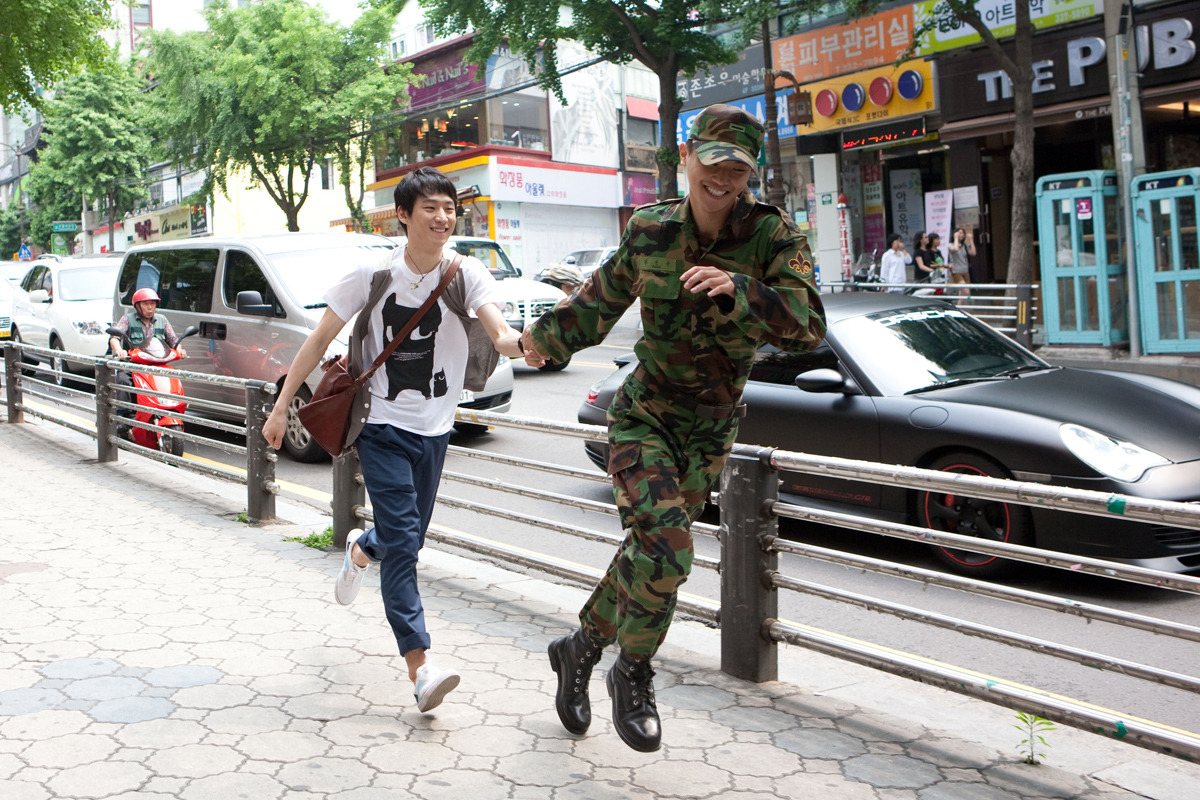 Just Friends is helmed by director Kim Jho Kwang Soo, who is also an LGBTQ activist in South Korea. In an interview with the Korea Joong Ang Daily, he revealed that "the story about a soldier spending an evening with his mother and his boyfriend in his room because they visited him at the same time" is actually inspired by his real-life experience!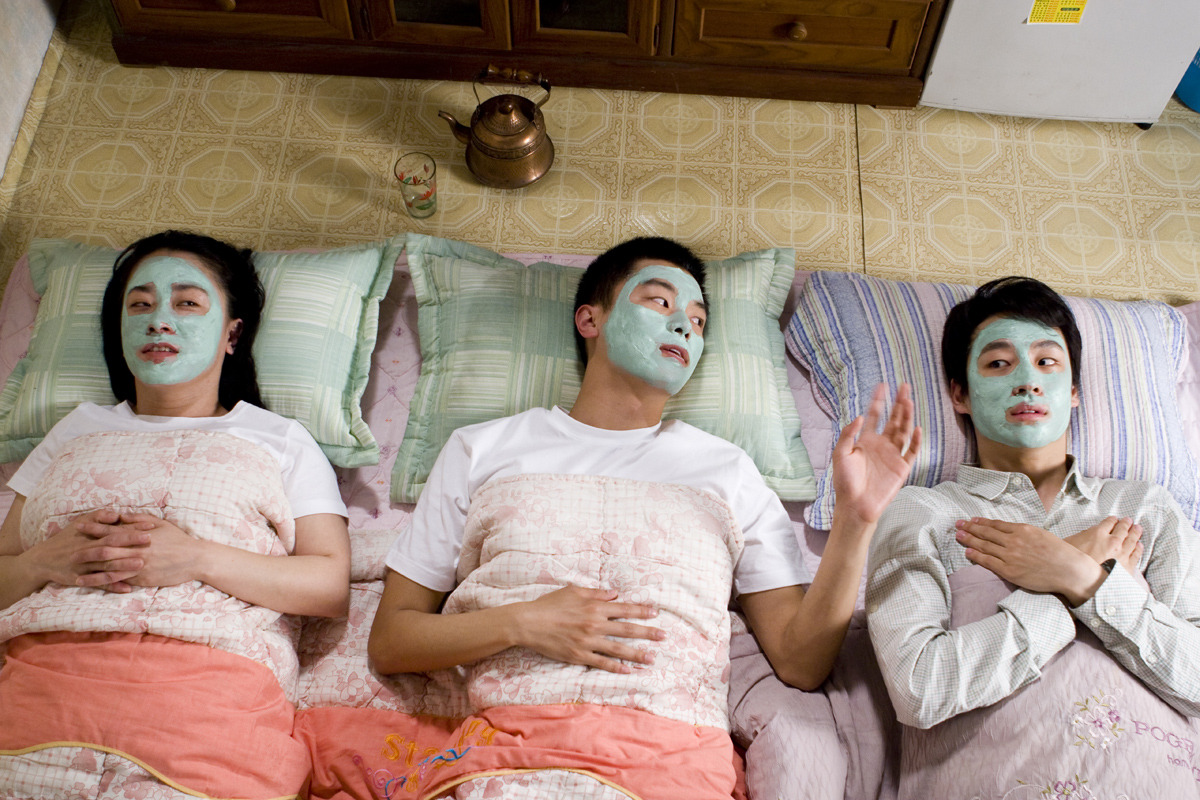 In a span of 30 minutes, our love and respect for Je Hoon have increased by a hundredfold! We love that he's willing to portray any character and he makes sure he does well in each role. What an amazing actor! We're excited for your next project, oppa!
Follow Hanna on Instagram.
K-UPDATES