Lee Jong Suk just expressed his desire to meet the woman of his dreams and get married!
The actor recently sat down with Elle Korea and was given 15 questions—ranging from his hobbies down to his fave dessert. Jong Suk, who's fondly called Sukki by his fans, had fun during the interview and he even gave *detailed* answers to each query.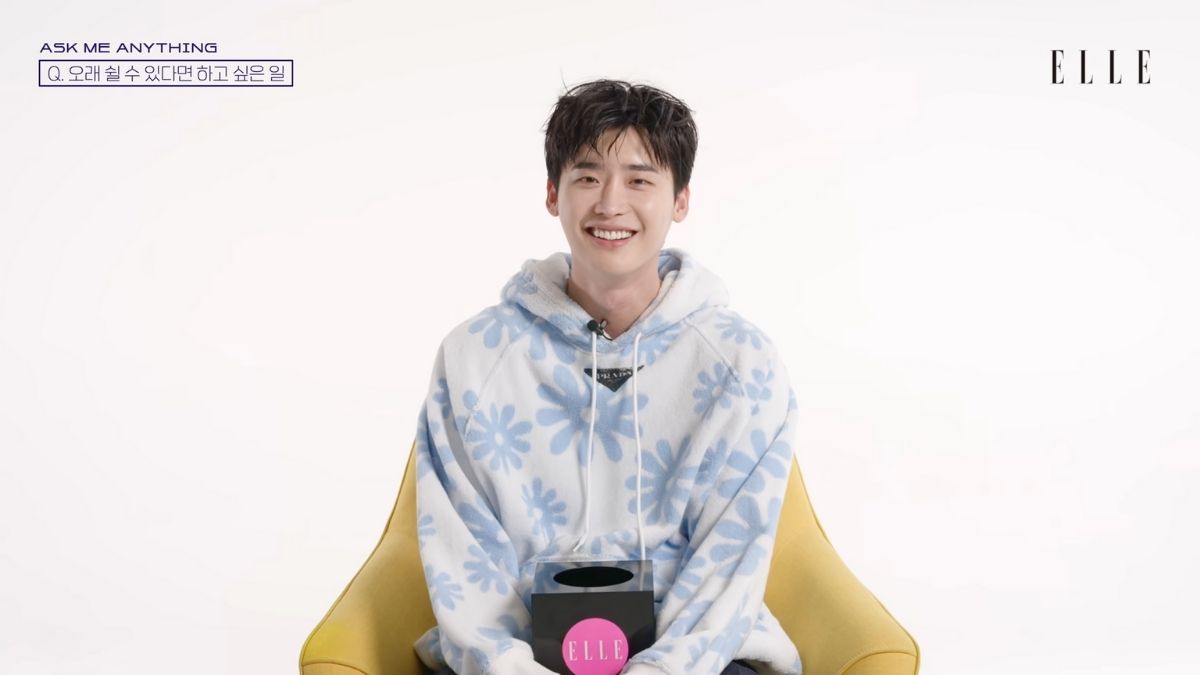 ADVERTISMENT - CONTINUE READING BELOW ↓
Most of the questions are random things about him, but Sukki has a ~twist~ to one of his answers. When asked what he'd like to do if he can rest for a long time, he enthusiastically replied that he wants to take groom classes. Yup, our Sukki is getting ready for married life!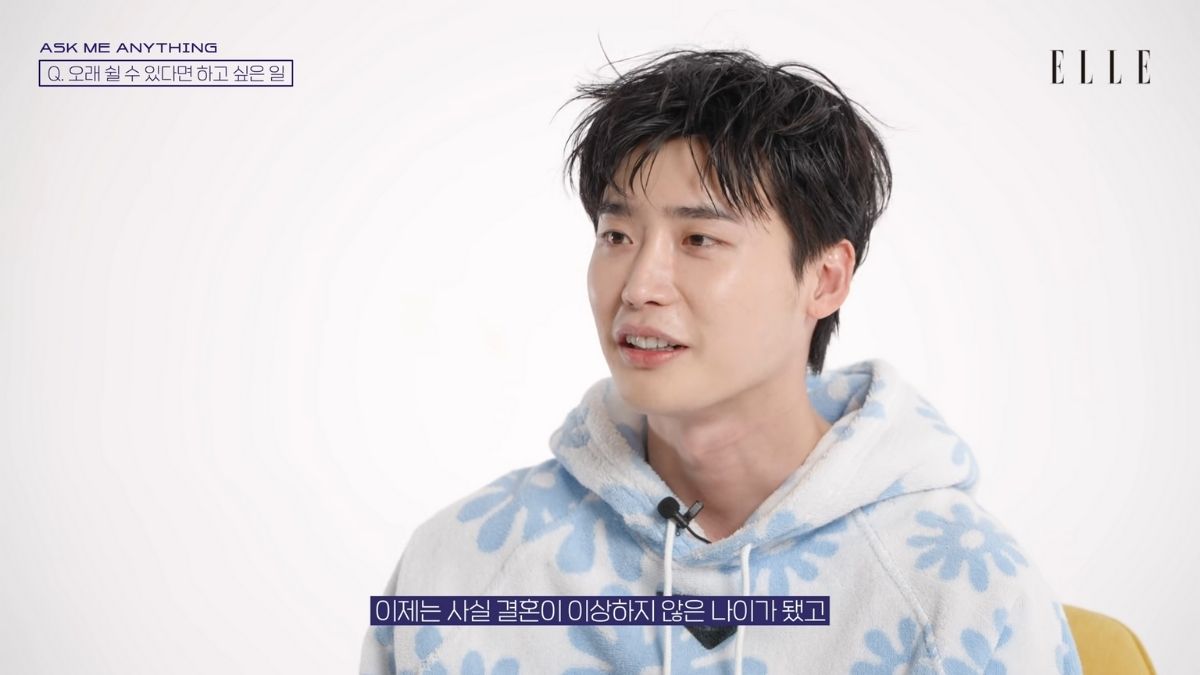 "When I look back, I said that I want to get married when I'm still young in my interviews from my 20s. So if I could take a time off for a long time, and now that I'm at the age where marriage is not so weird anymore, it might be good to take groom classes to feel prepared," he said,
Sukki further explained that he aims to live a happy life with his future wife and preparing for it will help him achieve the goal. "I've always fantasized about having my own family. I believe there are lots of things to learn for me to maintain a happy married life, like I could learn cooking, for instance. Or I can learn how to give a good massage so that I can give my wife one when she needs it." Awww!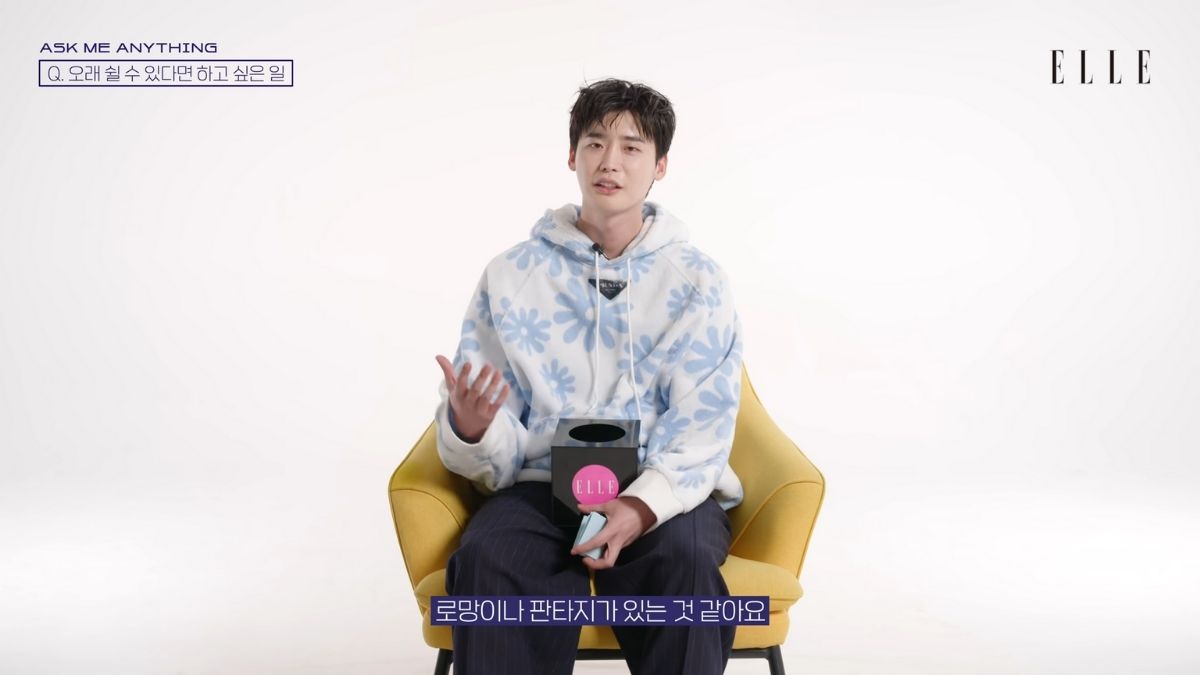 ADVERTISMENT - CONTINUE READING BELOW ↓
The 32-year-old was also asked about a wish he'd like to be granted, and he said that he wants to find his ideal type and for God to show him his future wife!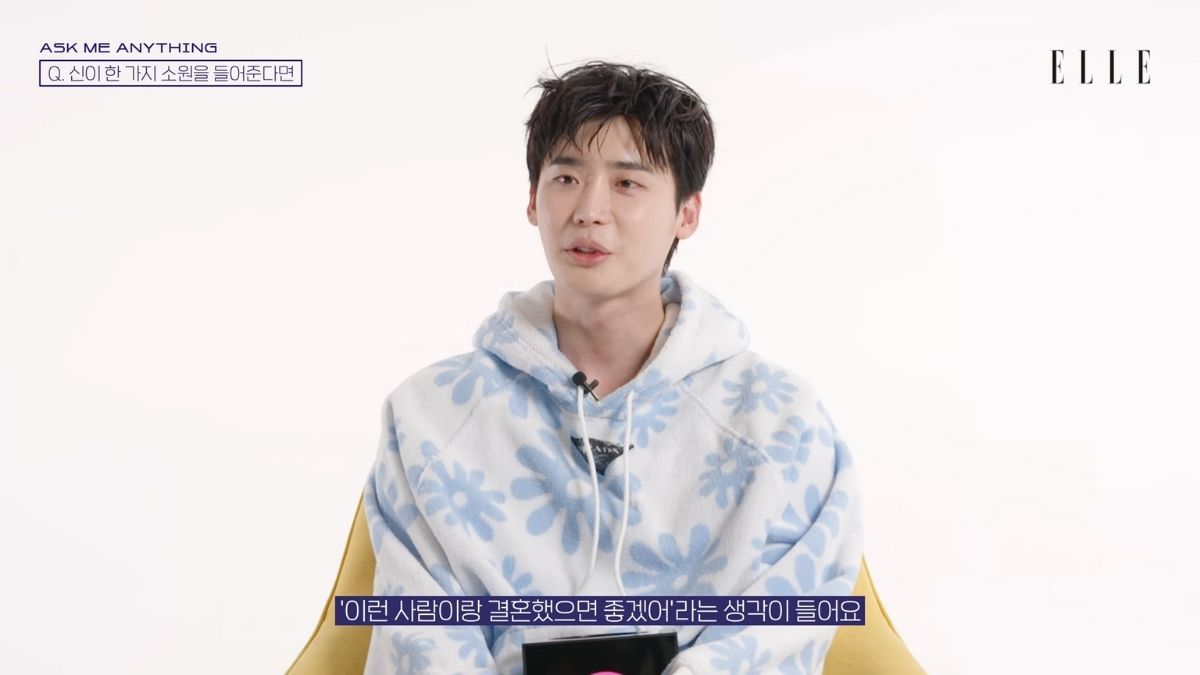 What does he look for in a person, you ask? Sukki shared that his ~views~ have changed: Back then, he had a vague idea about the type of person he wants to marry but he can now answer it clearly. Sukki is into someone who is smart, strong-minded, and more importantly, she has to be...cute. LOL! Is that you? ;)
ADVERTISMENT - CONTINUE READING BELOW ↓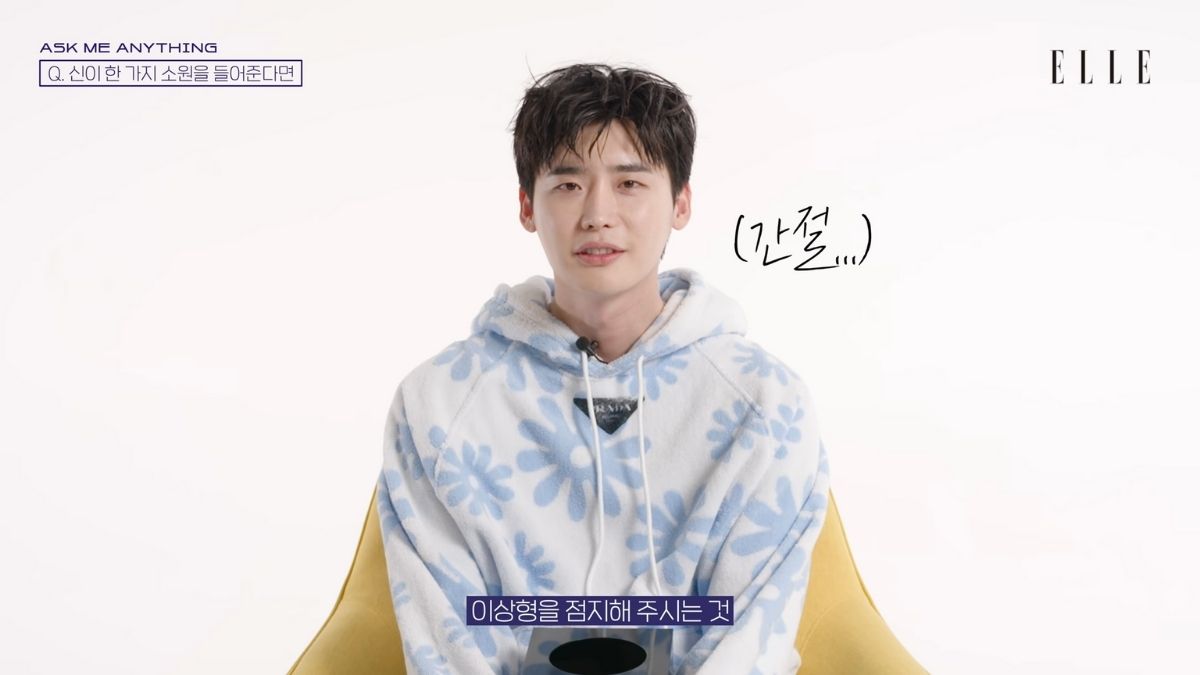 You can watch his full interview with Elle Korea right here:
'Ask Me Anything' Interview with Lee Jong Suk | ELLE Korea
YOU'LL LOVE THESE OTHER KOREAN CELEBRITY STORIES!
Hello, Appa! All The Korean Stars Who Recently Became A Father
9 K-Drama Celebrities Who Came From Wealthy Families