It's that time of the month where we bring you cute Lee Jung Jae content (because we know you love him)!
The Squid Game actor just made a guest appearance in the TV show You Quiz On The Block, hosted by the Nation's MC Yoo Jae Suk and comedian Jo Se Ho. The variety program gave a *sneak peek* of its upcoming episode on its YouTube channel, and viewers can't help but roar with laughter.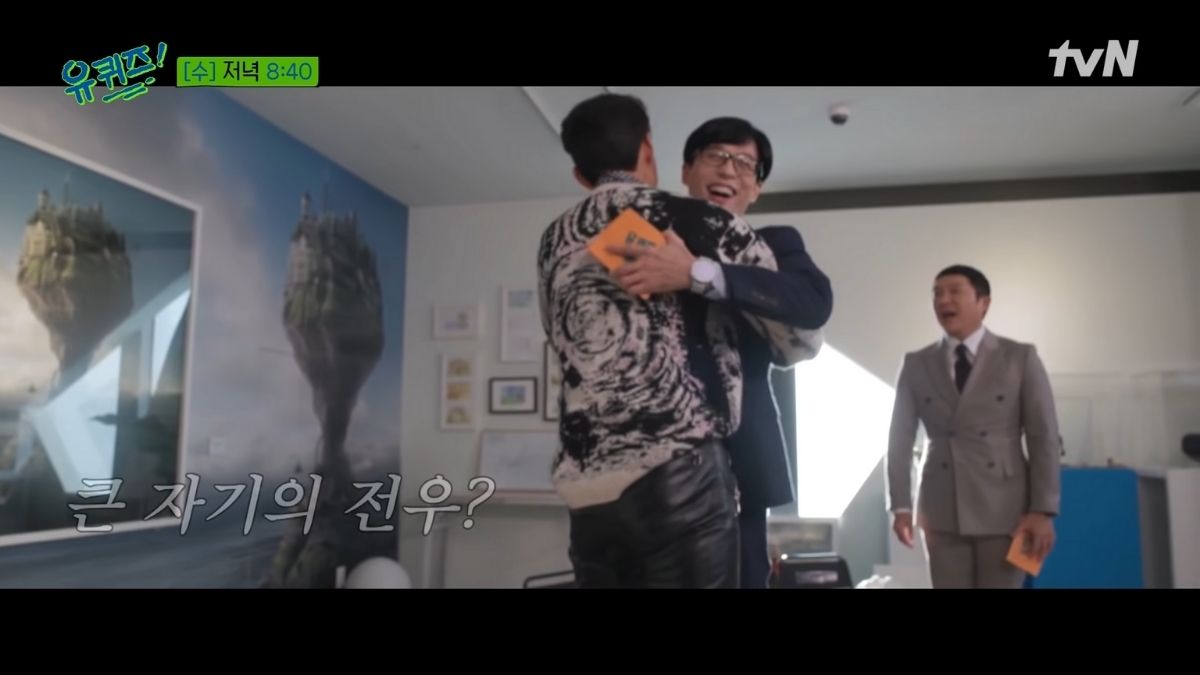 In the show, Jung Jae wore a stylish top and he paired it with leather pants. As usual, he looks soooo good.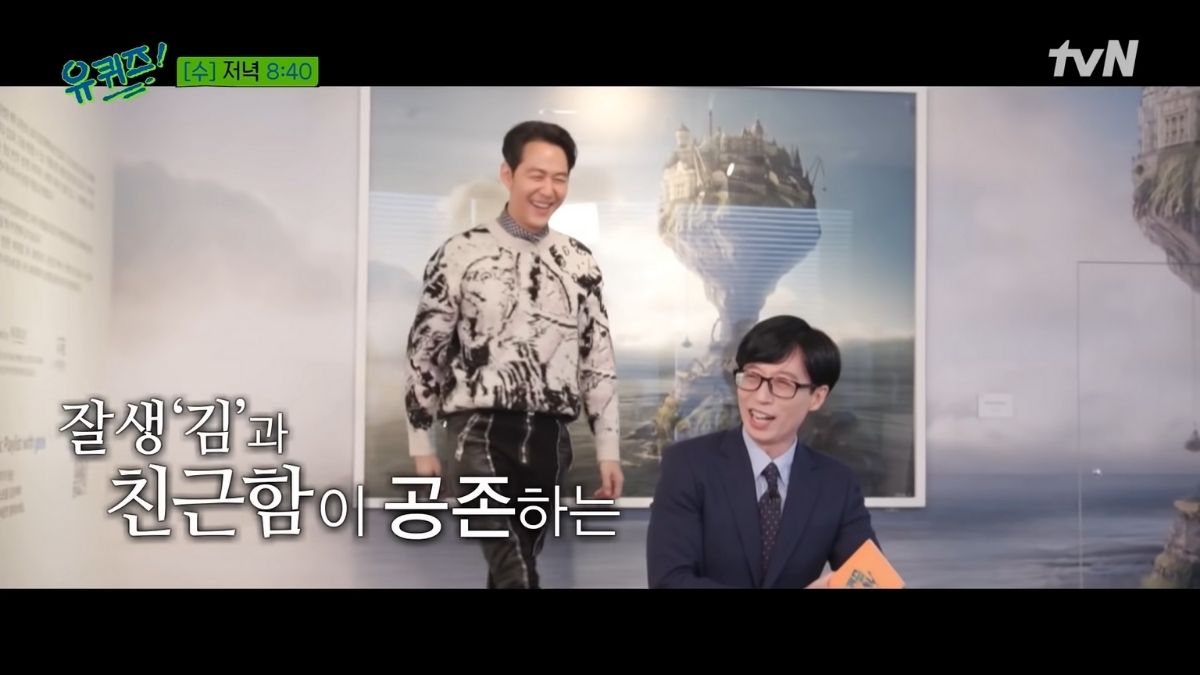 But the highlight of the video would be Jung Jae struggling to sit down. As we all know, leather pants are not the comfiest bottoms out there—so when he tried to sit on a lawn chair (You Quiz On The Block is ~famous~ for this), he looked awkward!
Continue reading below ↓
Recommended Videos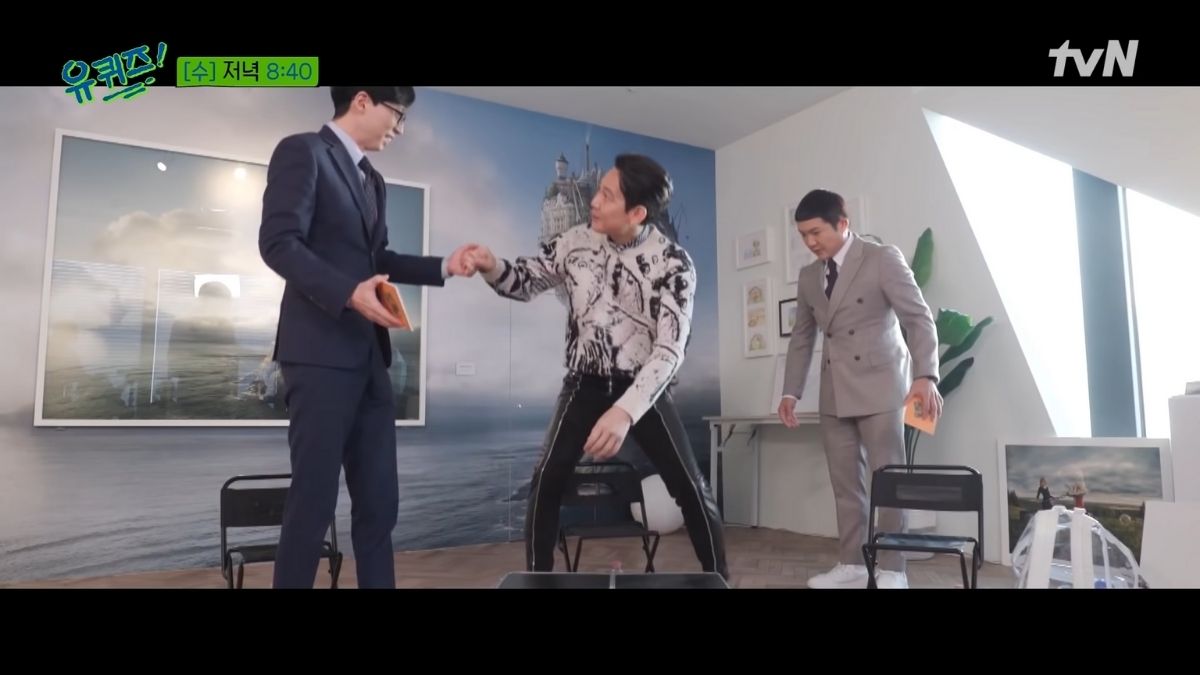 With the help of Jae Suk, Jung Jae was able to sit down while holding his hand and his eyes had the words "Help me!" written on them. Afterward, he laughed at what happened and this also made the hosts chuckle. In the comment section of the clip, fans wrote: "He kind of looked like a newborn baby giraffe right then!" and "This is hilarious! I'm watching that part over and over again!"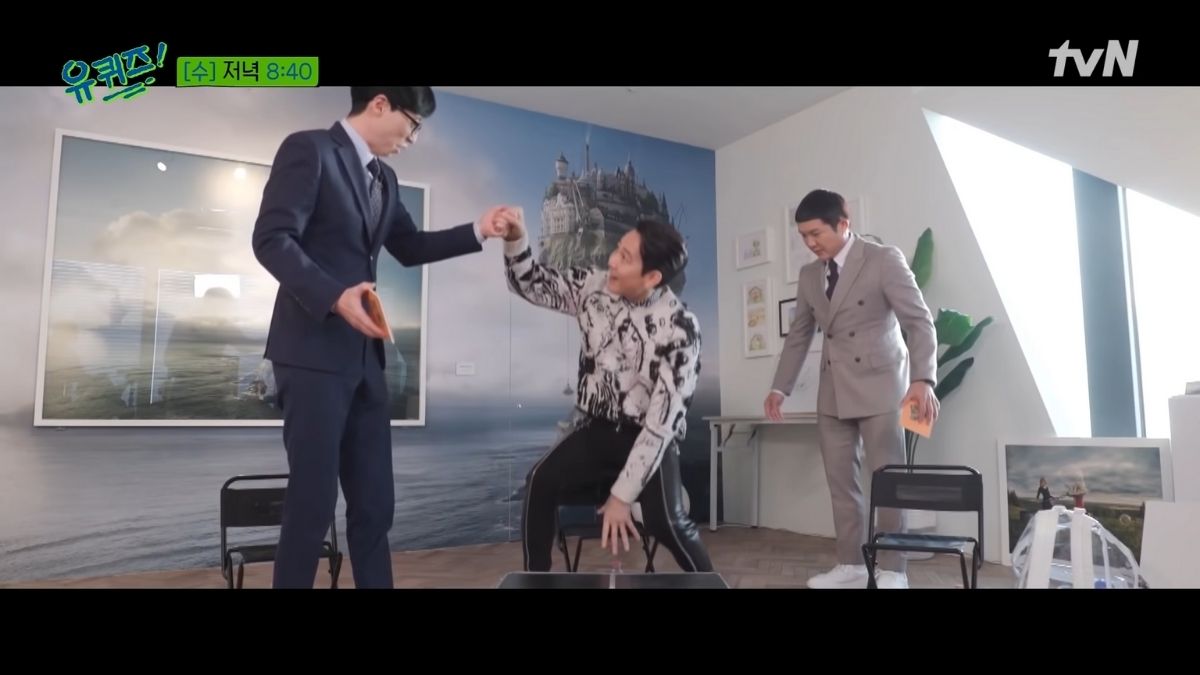 The preview of the episode has more than 376,000 views as of writing and aside from Jung Jae's *struggle,* viewers are looking forward to the heartwarming interaction between him and Jae Suk. ICYDK, they've enlisted in the military at the same time and have been friends for decades.
Watch the trailer for Jung Jae's guest appearance right here:
YOU QUIZ ON THE BLOCK EP.137
MORE LEE JUNG JAE CONTENT FOR YOU:
8 Facts You Need To Know About 'Squid Game' Actor Lee Jung Jae
7 K-Dramas And Movies Starring 'Squid Game' Star Lee Jung Jae
LOL, Lee Jung Jae Said That *This Scene* In 'Squid Game' With Jung Ho Yeon Was Improvised