Most K-drama fans would probably recognize Lee Kyu Hyung in his many cameos, if not as Cha Yu Ri (Kim Tae Hee)'s husband in Hi Bye, Mama!. But did you know that he shot to fame because of his exceptional portrayal in the black comedy, Prison Playbook? He's a well-loved character in the show who can smoothly transition from one personality to another (more on that later), and this made him a popular name in the industry.
Here's a fun trivia before we proceed to his K-dramas: Lee Kyu Hyung is not only a star on the small screen but is also a respected figure on the theater stage. The actor has been a part of several musicals, including Come And See Me, where he showcased his versatility by playing not just one or two—but four characters! *insert collectives gasps* Currently, he's cast in the musical Hedwig And The Angry Inch, and you guys, we're totally blown away by his transformation!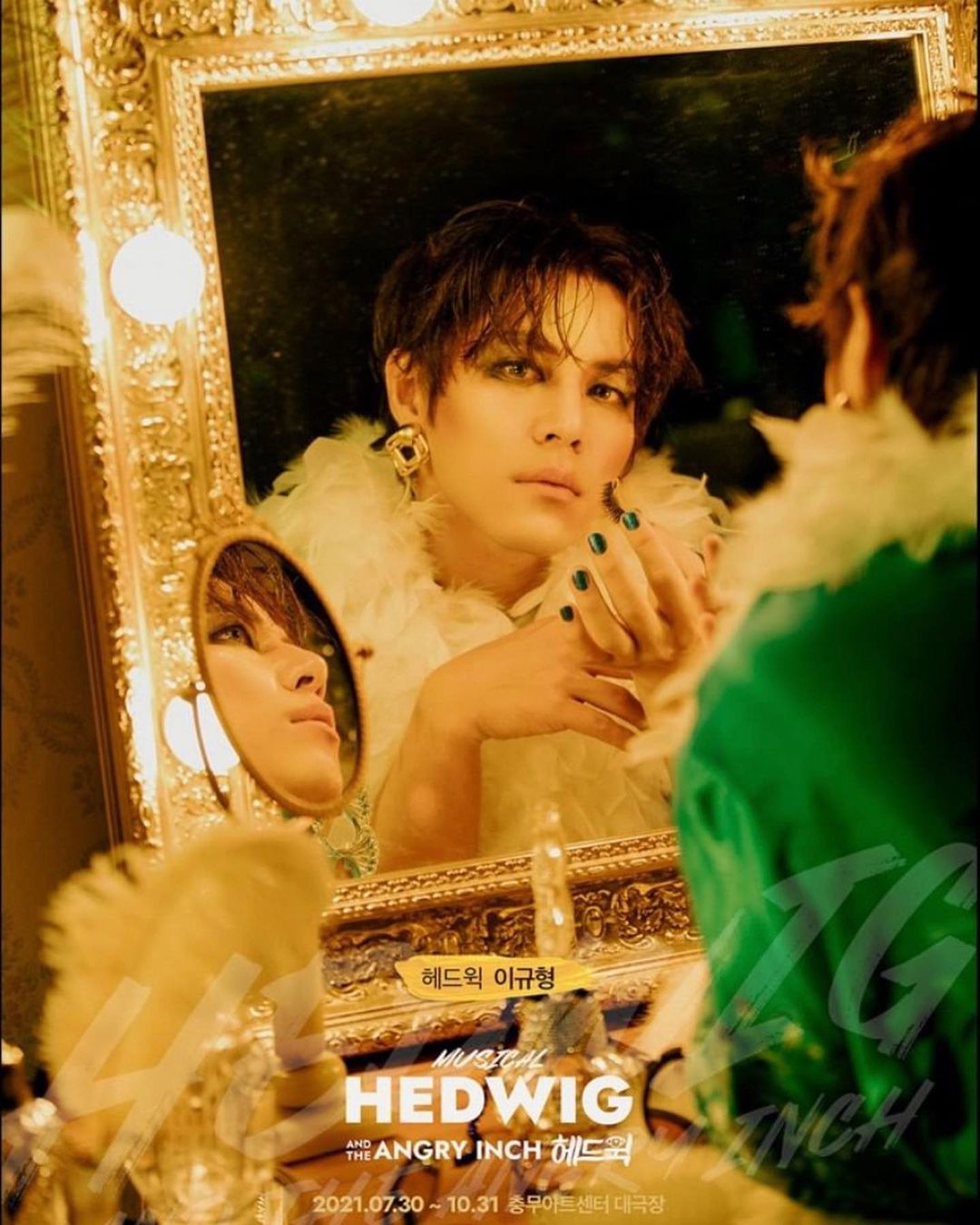 ADVERTISMENT - CONTINUE READING BELOW ↓
No matter the platform, you can expect Lee Kyu Hyung to nail any role. Ready to be impressed by his acting skills? Here's a list of his must-watch K-dramas and where you can watch them.
Early Projects
1. Prison Playbook (2017)
Where you can watch it: Netflix, Viu, iQIYI
Baseball superstar Kim Jae Hyuk (Park Hae Soo) is living the life—he's at the peak of his career, has money in the bank, and is dating his one true love. Until one day, he found himself behind bars after he beat his sister's sexual predator to death. In jail, Jae Hyuk met Yoo Han Yang (Lee Kyu Hyung), also known as Hae Rong or Looney. He's a Seoul University pharmacy graduate who was sentenced to prison for being a repeat drug offender. Due to the sudden withdrawal, Han Yang would become a completely different person: You'll see him changing his voice and teasing his other inmates, which often results in one hilarious mess. Apart from making viewers laugh because of his role, Lee Kyu Hyung also raised homosexuality awareness, as his character is in a relationship with another man.
2. Life (2018)
Where you can watch it: Netflix
It's not unusual to have power struggles in any company, and hospitals also experience that. Life revolves around patient-centered doctor Ye Jin Woo (Lee Dong Wook) and how he goes through office politics after a new CEO was appointed. In a place where the goal is to save lives, Jin Woo witnesses conflicts of interest and continues to oppose the higher-ups. Lee Kyu Hyung stars as Jin Woo's brother, Ye Seon Woo, who's an orthopedic specialist.
3. Doctor John (2019)
Where you can watch it: Netflix, Viu
Adapted from the Japanese novelThe Hand Of God, Doctor John focuses on an anesthesiologist named Cha Yo Han (Ji Sung). He's recognized as "10 seconds," because he can diagnose any illness within that time frame. However, he was sent to prison after performing euthanasia on one of his dying patients. Here, Lee Kyu Hyung plays prosecutor Son Seok Ki, and he's against mercy killing. He resents Yo Han to the core and plans to let him stay in jail for a decade instead of just three years.
Recent Projects
4. Hi Bye, Mama! (2020)
Where you can watch it: Netflix, Viu
Everyone cried buckets after finishing all 16 episodes of Hi Bye, Mama! and you'll definitely be one of them once you watch this show. It chronicles the life of Cha Yu Ri, a mom who died because of an accident. She was given a second chance and appears as a ghost for 49 days, and her goal is to reconnect with her daughter and remarried husband, Dr. Cho Gang Hwa (Lee Kyu Hyung). Yu Ri's death left a big mark on Gang Hwa's life: Although he tried to save her through surgery, Gang Hwa failed to do so and this deeply traumatized him.
5. Voice 4 (2021)
Where you can watch it: Viu, iQIYI
The thriller drama Voice premiered in 2017 and it became a hit in South Korea that it's now on its fourth season! This time, it's set in Jeju Island and tells the story of how policeman Derek Jo (Song Seung Hoon) inspects his sister's death. We're telling you as early as now: Lee Kyu Hyung's role here as Dong Bang Min will send shivers down your spine. He appears to be gentle at first but lo and behold—this man is a scary murderer with Circus Man as his nickname! Once again, Kyu Hyung makes jaws drop as he portrays four personalities in this series, and they're totally different from each other.
ADVERTISMENT - CONTINUE READING BELOW ↓
Follow Hanna on Instagram.
MORE K-DRAMA LISTS FEATURING YOUR FAVE ACTORS:
8 Must-Know Facts About 'Money Heist' Lead Actor Park Hae Soo
8 Kim Sung Cheol K-Dramas To Watch Because We Know How Much You Love Him
8 Lee Je Hoon Dramas and Movies To Stream Right Now On Netflix And Viu