*August 31, 2021 Update* 
Lee Sung Kyung, who celebrated her birthday this month, has played many adorable and ~quirky~ roles in the past. After her first K-drama, It's Okay That's Love, she went on to star in many series (and movies) as the leading lady!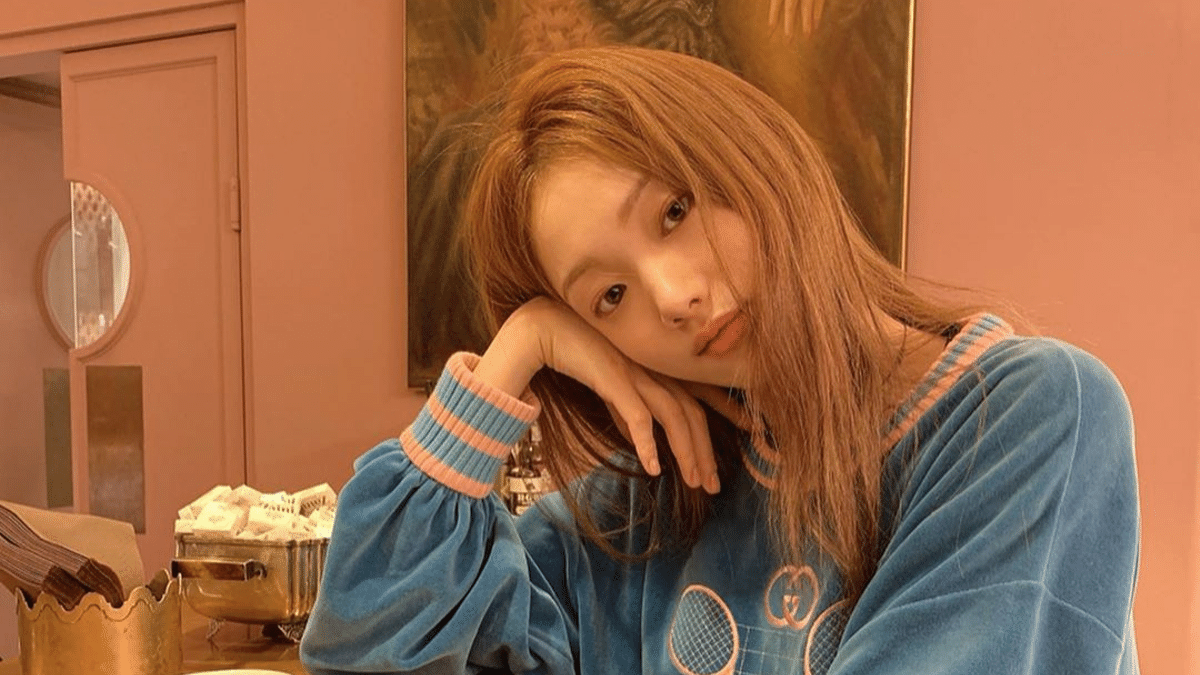 Here, we rounded up the *memorable* Lee Sung Kyung dramas and movies you should be watching right now:  
Early Projects
1. It's Okay That's Love (2014) 
She plays a supporting character named Oh Seo Nyo, a high school *rebel* with awesome red streaks in her hair who ~doesn't care~ what other people think of her. 
Where to watch it: Netflix
2. Cheese In The Trap (2016) 
Lee Sung Kyung plays *villain* Baek In Ha, the twin sister of Baek In Ho (Seo Kang Joon). Soompi writes that In Ha is materialistic, selfish, and is willing to manipulate everyone—including her own brother—to get what she wants. 
Where to watch it: Netflix, Viu 
3. Doctors (2016)
According to Soompi, Sung Kyung plays Jin Seo Woo, "a woman born with a silver spoon in her mouth as an only child in a prestigious family of doctors." In the show, she encounters her *rival* and complete opposite Yoo Hye Jung (Park Shin Hye) and "develops an inferiority complex." 
Where to watch it: Viu 
4. Weightlifting Fairy Kim Bok Joo (2016) 
Out of all the Lee Sung Kyung dramas out there, this one is my favorite! She plays the role of a college student named Bok Joo who's studying at a sports university to be a professional weightlifter! Lee Sung Kyung reportedly even *bulked up* in preparation for the role. Nam Joo Hyuk played her leading man in the show and they later dated for a few months.
Continue reading below ↓
Recommended Videos
Where to watch it: Netflix, Viu 
5. While You Were Sleeping (2017) 
She made a cameo appearance with her Doctors co-star Yoon Kyun Sang as an adorable couple on a date! 
Where to watch it: Netflix, Viu 
Recent Projects
6. Love + Sling (2018) 
It's not a drama, but this is her first-ever film! Soompi writes that Love + Sling tells the story of "a father and son uniting through wrestling." Lee Sung Kyung's character is the son's girlfriend who ends up having a crush on his father! 
Where to watch it: Viu 
7. About Time (2018) 
If you want to see more of Sung Kyung singing, then this is the drama for you. She plays the role of a musical theater actress with the ability to "see the countdown to the end of people's lives, including her own." She also meets a man with the ability to *pause* time and stop the countdown! 
Where to watch it: Netflix, Viu 
8. Dr. Romantic 2 (2020) 
Sung Kyung stars opposite Ahn Hyo Seop and Han Seok Kyu in the second season of the medical drama. She plays the role of cheerful but secretive cardiothoracic surgeon Cha Eun Jae. In an interview, Hyo Seop shared that the relationship between him and Sung Kyung was *awkward* at first. 
Where to watch it: Viu 
9. Record Of Youth (2021) 
Lee Sung Kyung made a cameo in the show as the leading lady of actor Hye Jun (Park Bo Gum). The drama tells the story of young dreamers who aspire to *make it* in the entertainment industry. Watch the clip below to see a glimpse of Sung Kyung!
Where to watch it: Netflix
Upcoming Projects
10. Shooting Star (2021) 
Are you in the mood for an enemies-to-lovers drama? In this show that revolves around the entertainment industry, Lee Sung Kyung plays the role of PR team leader Oh Han Byul. According to Soompi, she "has exceptional speaking skills and the great ability to handle crises." Her *natural enemy* Gong Tae Sung, played by The Penthouse star Kim Young Dae, is "an A-list celebrity who receives much love from the general public for his angel-like smile and upright image." Sung Kyung and Young Dae were confirmed as the show's leads in August 2021!
MORE ABOUT LEE SUNG KYUNG: 
Lee Sung Kyung Literally *Jumped From The Stage* To Talk To Fans During Her Manila Fan Meet
Where To Get Lee Sung Kyung's Lipstick In 'Dr. Romantic 2'
Ahn Hyo Seop On Starring With Lee Sung Kyung: 'The relationship between us was awkward at first'
***
We're officially on Viber! Be part of our growing community and subscribe to Cosmopolitan Philippines now!
Follow Lily on Instagram.
K-UPDATES