If you ask me who my favorite K-drama actresses are, I'm pretty sure I'll have a hard time identifying them all. However, what I am certain of is that Lee Sung Kyung will always make it to that list.
The first time I saw Lee Sung Kyung was in the drama adaptation of Cheese In The Trap. In it she played Baek In Ha, and I was instantly drawn to the kooky way she played the part. I've been on the lookout for more of her projects since! And the more that I watch her play character from the other, the more I learn that Lee Sung Kyung is one multi-faceted artist rolled into one magical gimbap.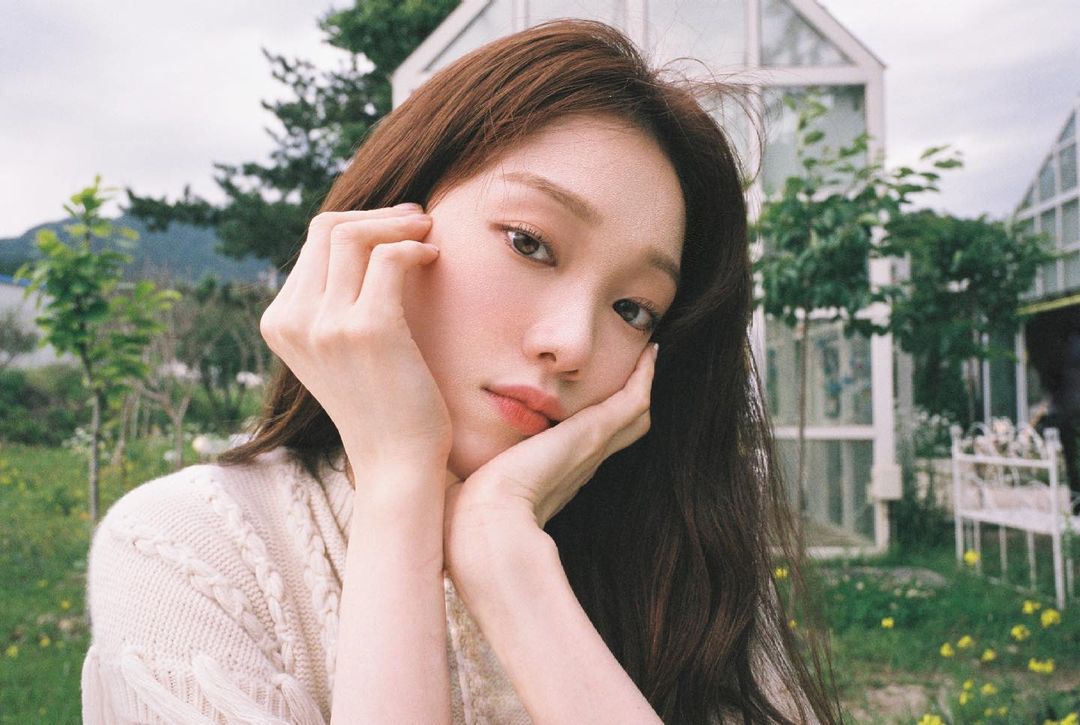 Nowadays, I'm eagerly anticipating the release of her newest rom-com together with actor Kim Young Dae! Shooting Star just premiered, and it's going to be about the people who keep the entertainment industry running like a well-oiled machine. So if you're a huge Sung Kyung fan, this is one drama you shouldn't miss out on.
ADVERTISMENT - CONTINUE READING BELOW ↓
Here are five interesting facts you should definitely know about the multihyphenate Lee Sung Kyung:
1. Lee Sung Kyung was born on August 10, 1990.
And that makes her a Leo! Those born under this sign are said to be "charming, warm, welcoming, funny, protective, and generally great company." Leos are also known to love performing. These things are so eerily on-point, that I'm not sure whether they're describing Leos or Sung Kyung herself.
2. She's a model.
With a pretty face and a height of 176 cm (5'9"), Sung Kyung definitely has what it takes to be a supermodel. Prior to becoming an actress, she entered the modeling world at the Korean age of 19. She competed in the 17th Korea Super Model Contest in 2008, where she snagged the 11th spot and even won the Lex Prize award. The following year, she also joined the 2nd Asia-Pacific Super Model Contest where she won 5th place, as well as the Unix Hair New Style Prize award.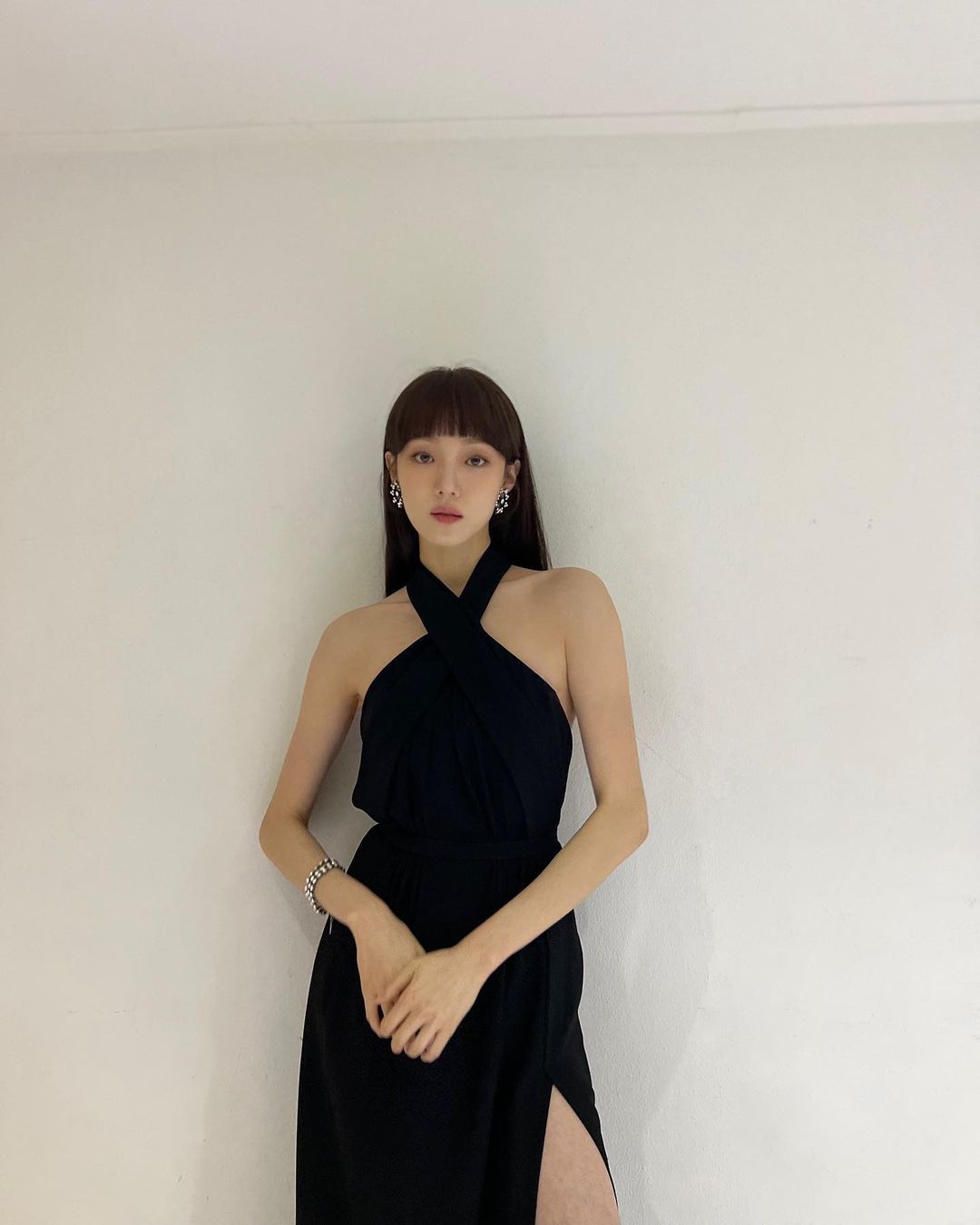 From then on, Sung Kyung signed with KPLUS Models, who also managed the modeling careers of Nam Joo Hyuk, Jang Ki Yong, Stephanie Lee, and Choi Sora to name a few. Sung Kyung has walked on the runway for some of Korea's notable fashion designers including Kwak Hyun Joo in 2013 S/S, studio K, and Miss Gee. She's also been on the runways for some international fashion heavyweights such as Chanel, Prada, Vivienne Westwood, and Vera Wang.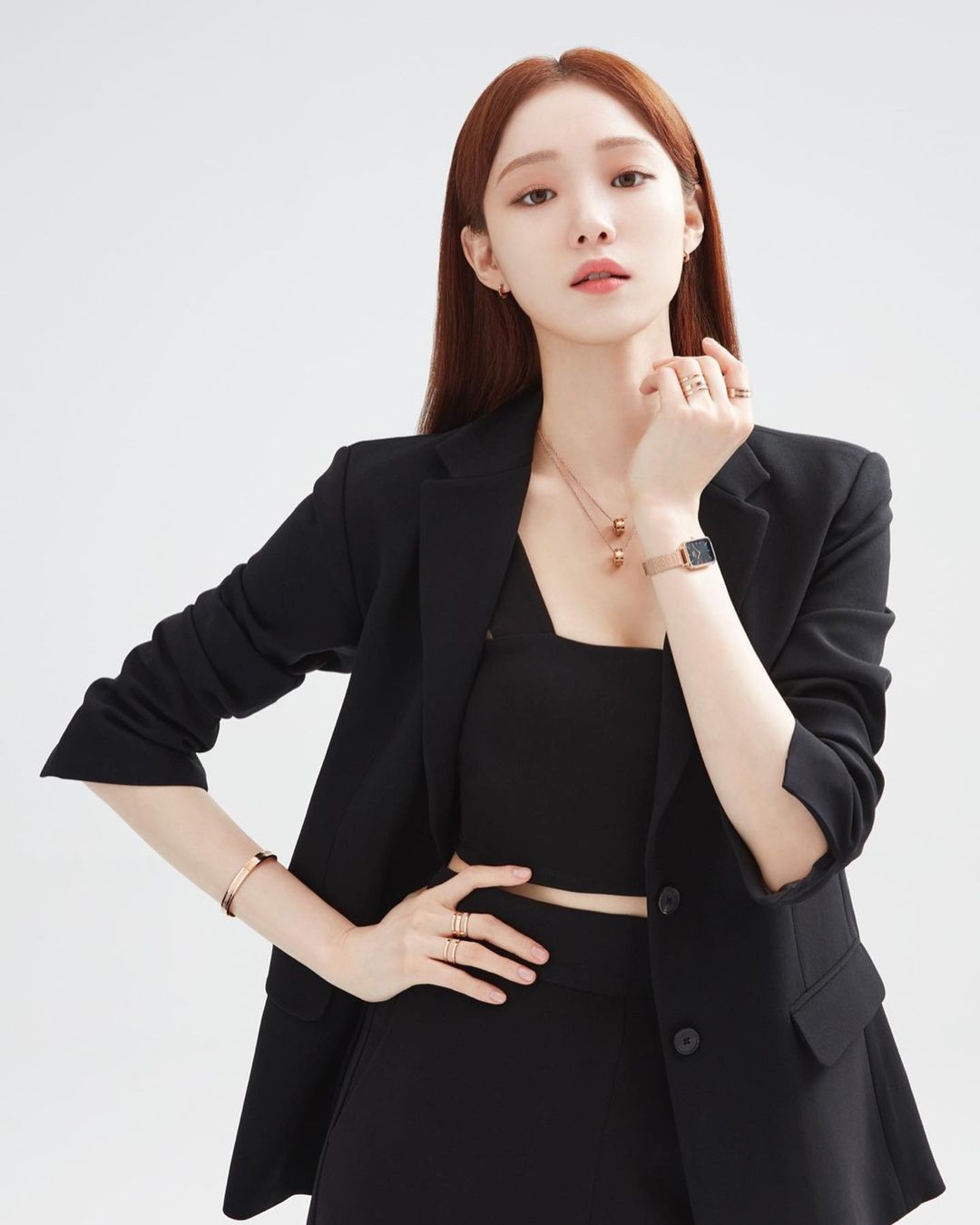 3. Her acting debut was in It's Okay, That's Love.
With the merger of KPLUS and YG Entertainment in 2014 also came the opportunity for Sung Kyung to launch her career as an actress. After all, she's now in the same stable as some of South Korea's best actors and actresses, such as Choi Ji Woo and Cha Seung Won.
YG KPLUS wasted no time and immediately worked on casting Sung Kyung in the hit drama, It's Okay, That's Love. Working alongside Jo In Sung and Gong Hyo Jin, Sung Kyung played the role of Oh So Nyeo—a haughty, compulsive, and problematic high school student who has a string of boyfriends but eventually finds true love with his co-worker, Park Soo Kwang (played by Lee Kwang Soo).
ADVERTISMENT - CONTINUE READING BELOW ↓
Park Soo-Kwang & Oh So-Nyeo Story | It's Okay, That's Love
Not too long after, Sung Kyung was also cast in a new drama, Flower Of Queen. She played the role of Kang Yi Sol alongside Yoon Park who played Park Jae Joon. Her role in Flower Of Queen earned Sung Kyung lots of raves, praises, and even nominations for Best New Actress from several award-giving bodies. Eventually, she bagged the Best New Actress award for the Special Project Drama category from the 2015 MBC Drama Awards. 
2016 proved to be a busy year for the rookie actress. In January 2016, Cheese In the Trap started airing and Sung Kyung showed us once again her acting chops as she played the role of Baek In Ha (a.k.a. my introduction to the genius that is Lee Sung Kyung). From this frivolous character, we see Sung Kyung transform into the intelligent, skilled, rich yet bitter neurosurgeon Jin Seo Woo in Doctors.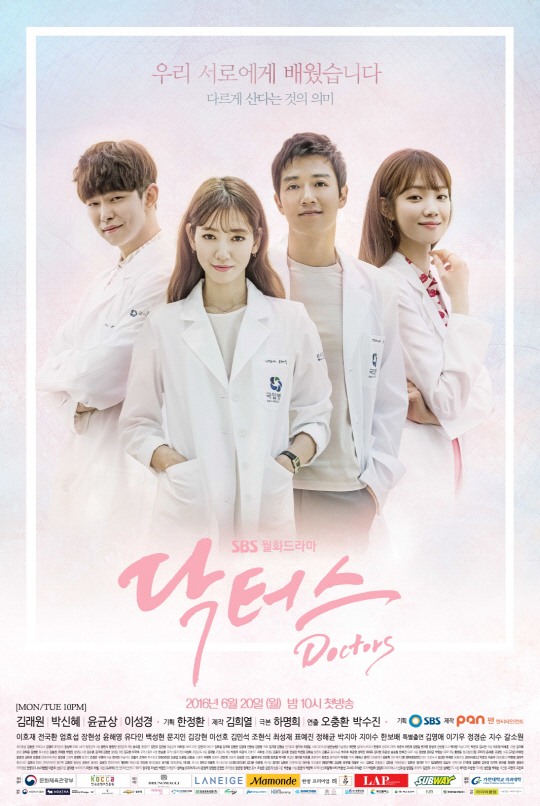 But perhaps her most iconic role to date is that of this lovable athlete called Bok Joo. Inspired by the story of real-life Olympic gold medalist Jang Mi Ran, Weightlifting Fairy Kim Bok Joo tells the coming-of-age story of a young and promising athlete as she weaves through the ups and downs of life as a weightlifter, a student, a friend, and a daughter. This is one of my favorite K-dramas and I owe it all to the fact that Lee Sung Kyung was just a genius in it.
Weightlifting Fairy Kim Book Joo (Official Trailer)
She revealed to InStyle magazine that she even had to put on weight for the drama by working out and basically just eating a lot. Such dedication paid off as Sung Kyung was given the Excellence Award, Actress in a Miniseries from the 2016 MBC Drama Awards. She and co-star Nam Joo Hyuk also bagged the Best Couple Award at the same award ceremony. This award is probably made possible due to their palpable chemistry on set, on top of their outstanding portrayal of their characters.
In 2018, Sung Kyung starred as Choi Michaela in the drama, About Time. This is where she surprised fans once again by proving that not only does she know how to model and act, she can sing too!
In 2020, Sung Kyung donned her scrub suits one more time as she joined the medical team at Doldam Hospital in Dr. Romantic 2. Fun fact: Sung Kyung worked with a Pinay in Dr. Romantic 2.
Dr. Romantic 2 Trailer #1 | Ahn Hyo Seop, Lee Sung Kyung, Han Suk Kyu | Full series FREE on Viu
Her upcoming project is Shooting Stars where she'll play the role of Oh Han Byul, the head of PR, who has to deal with temperaments of popular actor Gong Tae Sung (played by Kim Young Dae). When asked about what it's like to work with Sung Kyung, Young Dae only has positive words to say. "Just like Bok Joo, [Lee Sung Kyung] is down-to-earth, cheerful, and easygoing in real life. She's particularly good at taking care of other people. There's a lot to respect and admire about her," he told Elle Korea.
ADVERTISMENT - CONTINUE READING BELOW ↓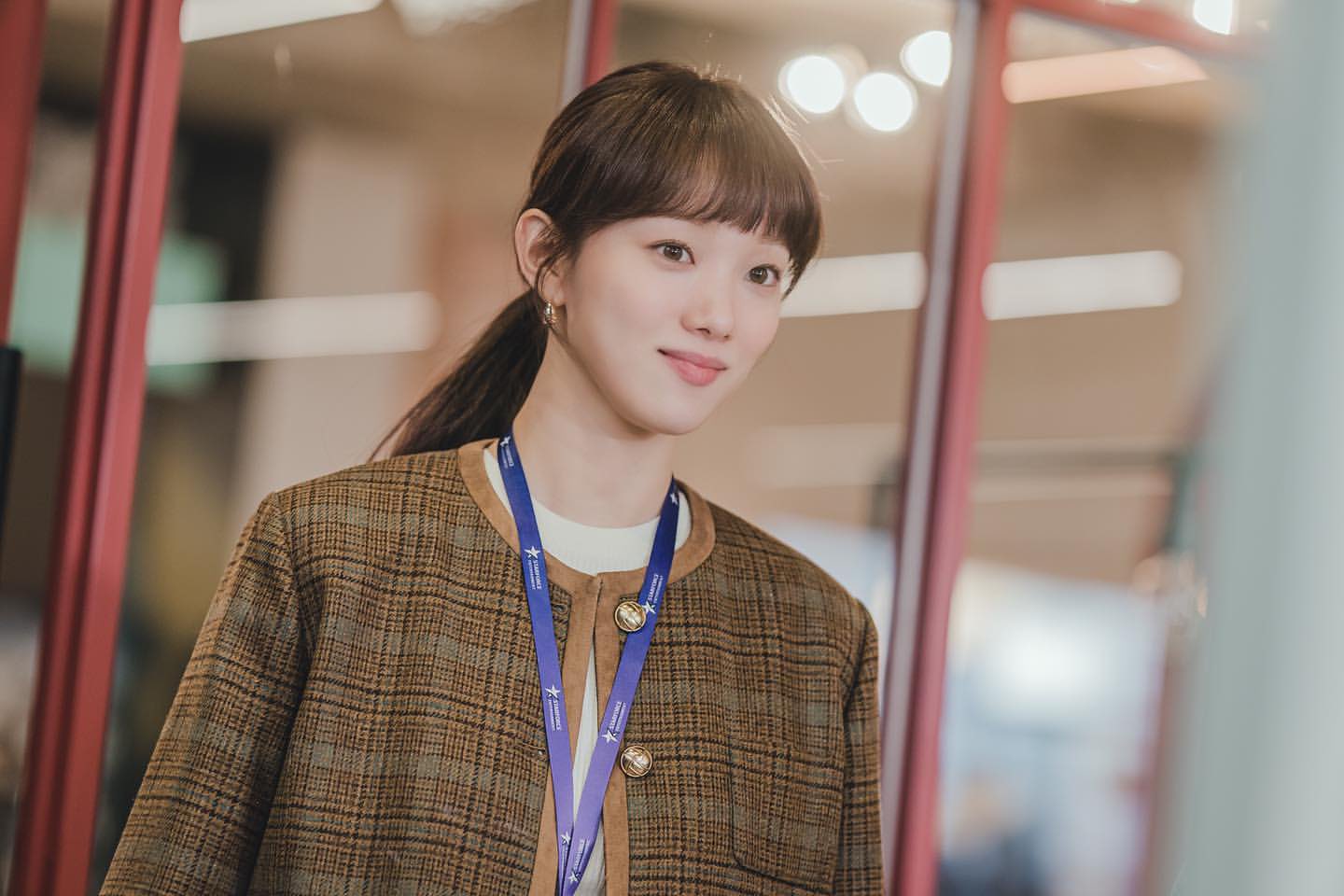 As an all-around actress, Lee Sung Kyung has also done projects for the big screen. She has lent her voice for Poppy in the animated film, Trolls (2017), and starred in the dramedy film Love + Sling (2018) with actors Kim Min Jae and Yoo Hae Jin. In 2019, she starred in Miss & Mrs Cops together with actress Ra Mi Ran, which earned her the Special Popularity Awards at the 24th Chunsa Film Art Awards.
4. She knows how to sing!
See what I mean when I say Sung Kyung is one multi-hyphenate? Together with The Papers, she released the song "I Love You" around the same time she was starting out as an actress. About a year later, she was a contestant in King Of Mask Singers where she performed "Nice to Meet You" to the surprise of the guests and audiences in attendance. In 2016, Sung Kyung worked together with Eddy Kim and recorded the sweet and cozy song, "Sweet Kiss Like Coffee."
She also appeared in Radio Star where she sang "A Whole New World" with Super Junior's Kyuhyun. There was also a video of her singing the same song while driving along a Californian freeway. This even caught the attention of Lea Salonga herself who reposted the video on her Instagram. "I am so thankful and honored Lea!" came Sung Kyung's reply to the recognition.
As one of the voice actors for Trolls, Sung Kyung and Park Hyung Sik did a Korean version of "True Colors," the OST from the movie. She then recorded a couple more OSTs afterwards, including songs from her drama, About Time, as well as a duet with Ra Mi Ran for Miss & Mrs Cops.
[RADIO STAR] - Lee Sung-kyung & Gyu-hyun sung 'A Whole New World' 20160323
In the same InStyle interview cited earlier, Sung Kyung mentioned that she cannot live without music and dance. And in an interview with Hankook Ilbo, she revealed that she is a huge fan of musicals. At this point, I would no longer be surprised if one day Sung Kyung finally decides to become a K-pop idol or a theater actress herself. When that happens, I'm pretty sure her fans will still be up in arms in full support, myself included.
5. She once dated Nam Joo Hyuk!
Fans of Weightlifting Fairy Kim Bok Joo were left wanting when the drama aired its last episode. They simply can't get enough of its story and, most especially, the palpable chemistry of Bok Joo and Joon Hyung. So imagine their surprise when it's been rumored—and eventually confirmed–—that Lee Sung Kyung and Nam Joo Hyuk were dating in real life!
ADVERTISMENT - CONTINUE READING BELOW ↓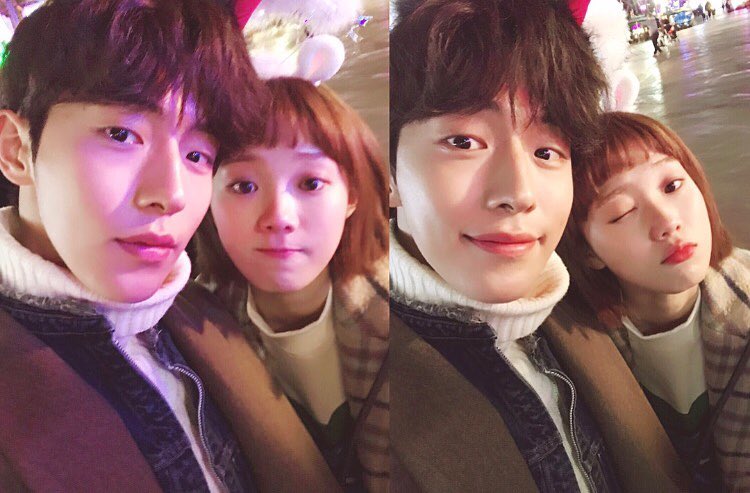 The two actually go a long way back. They were models from KPLUS long before its merger with YG Entertainment. As actors, the two have also worked together in Cheese In The Trap before starring in Weightlifting Fairy Kim Bok Joo.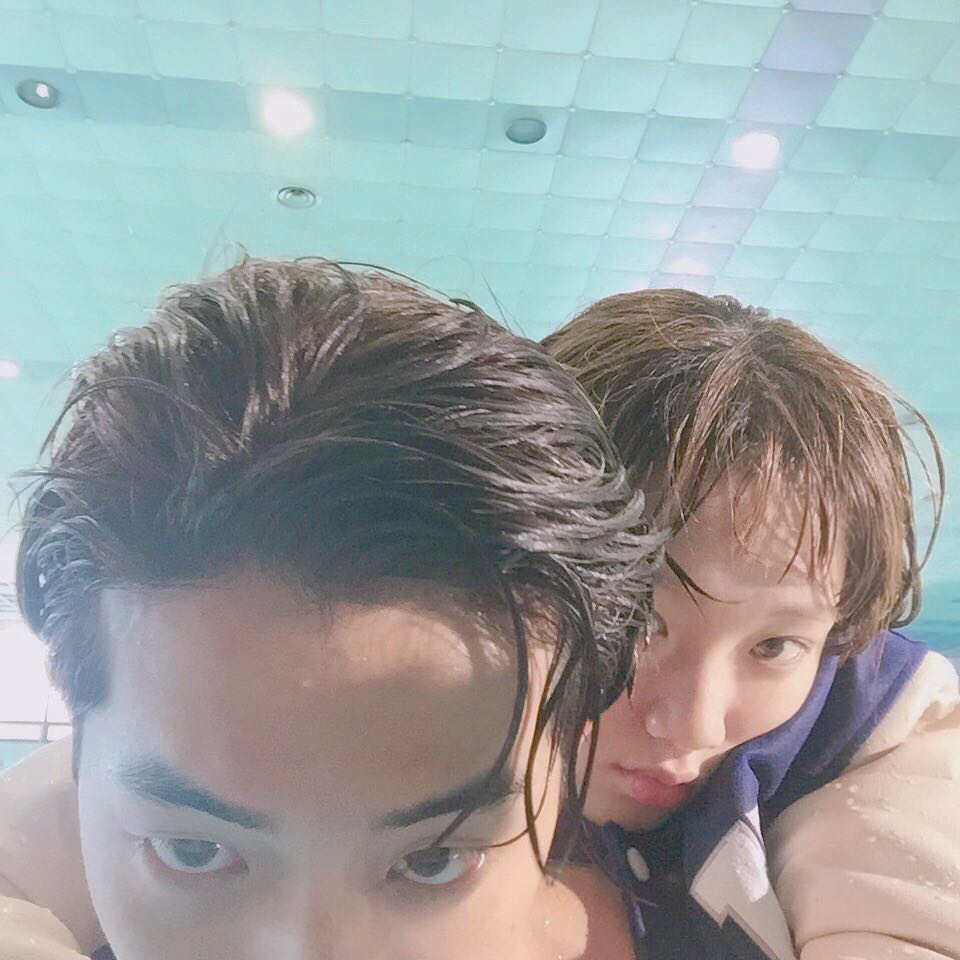 Sadly, the two called it quits just a few months after, allegedly due to their busy schedules. Recently, however, fans seem to think that the two are dating again. A fan can dream, right?
GET TO KNOW MORE OF YOUR FAVORITE KOREAN ACTRESSES RIGHT HERE:
12 Must-Know Facts About The *Highest-Paid* Korean Actress Jun Ji Hyun
8 Things About Park Shin Hye That You Probably Don't Know Yet 
8 Things You'll Love To Know About 'Squid Game' Actress Jung Ho Yeon