Lesbianism has given the world so much. From the heartfelt poetry fragments of Sappho, to that picture of Cara Delevingne and Ashley Benson carrying a sex bench, it's almost impossible to convey the gifts lesbians, bisexuals, pansexuals, and queer women have bestowed upon pop culture. And when it comes to seduction and romance, absolutely no one does it better than the women who love other women and people with vulvas—just watch one episode of The L Word and you'll know this to be true.
Whether it's the bubbling sexual tension in the under-appreciated should-have-been-a-queer-classic, Jennifer's Body, or the sweet companionship of Ruth and Idgie in Fried Green Tomatoes At The Whistle Stop Cafe, here are the very best moments of lesbian seduction that run the gamut of all emotion—from PWHOAR to awww.
1. Bound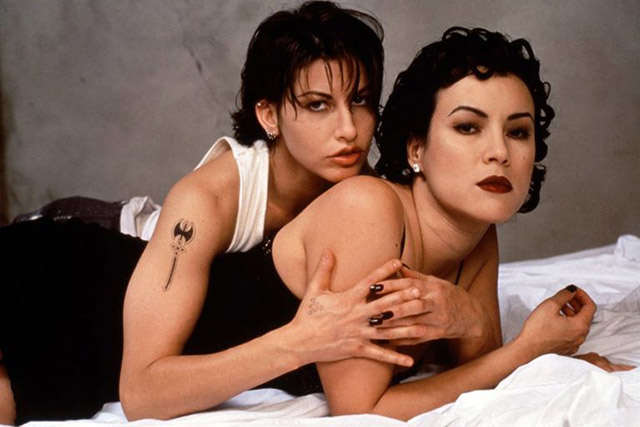 ADVERTISMENT - CONTINUE READING BELOW ↓

The Wachowskis' (Sisters Lana Wachowski and Lilly Wachowski, who went on to direct The Matrix) directorial debut sees Jennifer Tilly and Gina Gershon flirt, fuck, and con boring straight dudes out of millions.
Fun fact: The sex scenes were choreographed by feminist writer and sex educator, Susie Bright, who also has a cameo in the film.
2. Tipping The Velvet
Both moving and erotic—Sarah Waters' debut novel is a must-read. Set in Victorian London, the story follows the life of Nan, whose adventures take her from drag king to rent boy (featuring an iconic scene with a leather strap-on), to ultimately, her true love.
3. Sugar Rush
"She seemed an actual part of the place—all fun, all joy, all shimmery skittering energy." Based on the novel by Julie Burchill, Sugar Rush explores the exquisite agony of teen romance and having a crush on your best friend.
4. The Handmaiden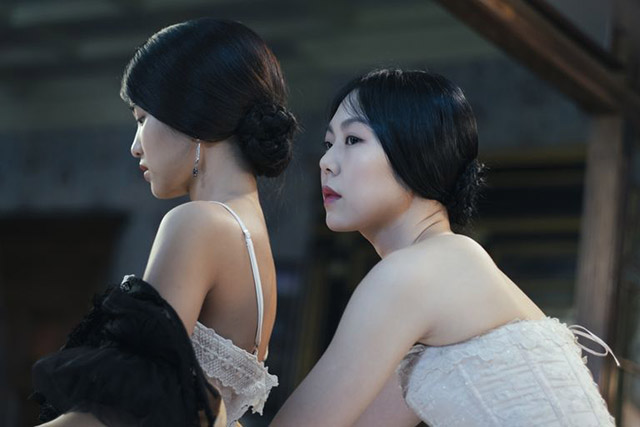 ADVERTISMENT - CONTINUE READING BELOW ↓

Sook-hee becomes embroiled in a plot to deceive the rich and fragile Lady Hideko—but is everything quite as it seems? As Sook-hee falls for her mistress, the plot takes an unexpectedly dark and delicious turn.
5. Pariah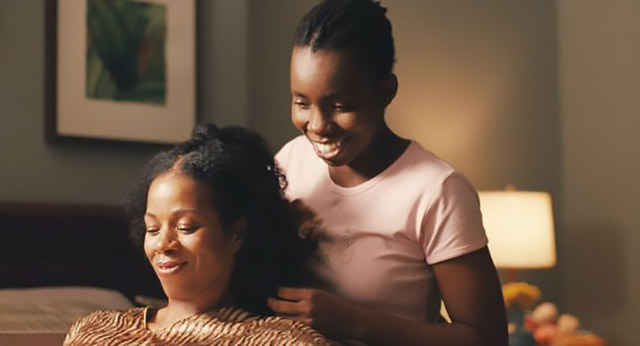 Alike is trying to explore her identity as a butch lesbian, while ignoring her parents' increasingly angry arguments about what's happening to their daughter. Written and directed by Oscar-nominated Dee Rees, Pariah is a moving testament to the power that comes from embracing who you are.
ADVERTISMENT - CONTINUE READING BELOW ↓
6. Carol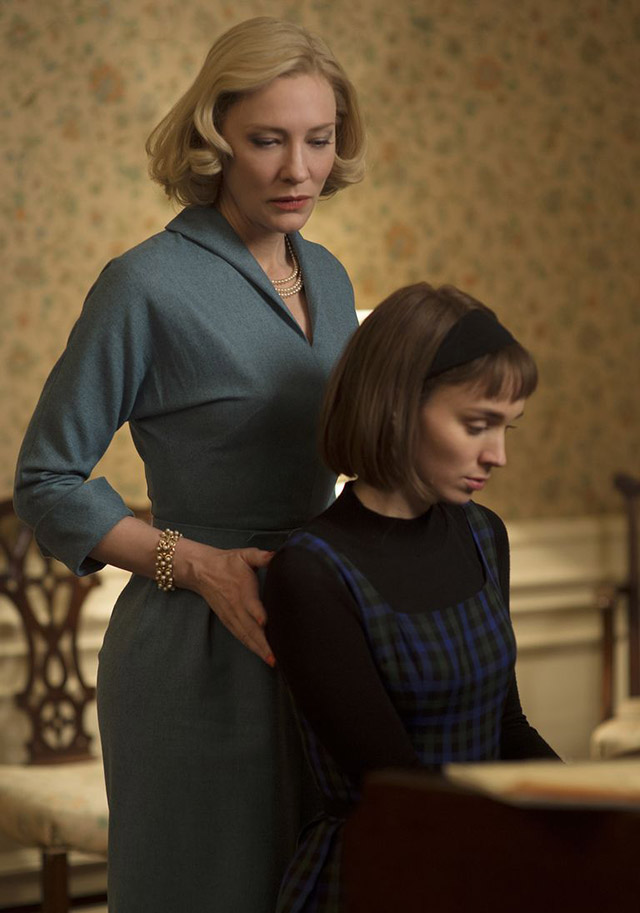 A chance encounter between a glamorous housewife (Cate!!! Blanchett!!!) and a meek shop assistant (Rooney Mara) sparks a love affair that changes both of them forever. The film is an adaptation of the novel The Price Of Salt by Patricia Highsmith, which, in turn, was based on Highsmith's own experiences.
ADVERTISMENT - CONTINUE READING BELOW ↓
7. Disobedience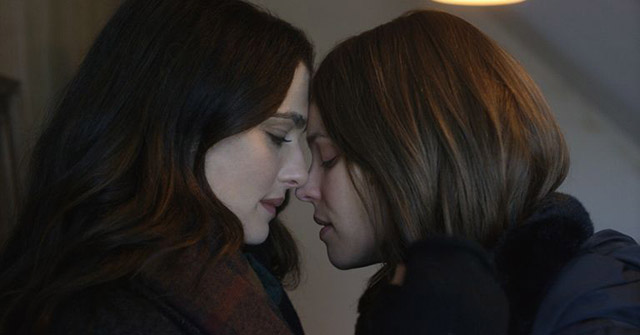 Within a strict Orthodox Jewish community in North London, an illicit romance blooms. Rachel Weisz and Rachel McAdams play Ronit and Esti, childhood friends (and lovers) who reunite after years apart to find the time and distance has not changed how they feel about each other. The film is based on a novel of the same name by Naomi Alderman.
ADVERTISMENT - CONTINUE READING BELOW ↓
8. Below Her Mouth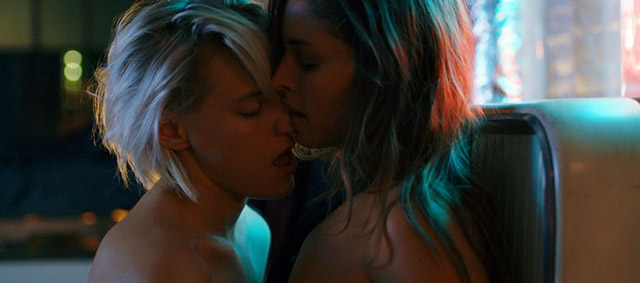 Jasmine wants to have a one night fling with the cute butch roofer who's working next door before she marries her boyfriend, but finds she's unable to stay away. If you're after something sexy and decadent—look no further. From masturbating in the bath to strap-on sex (again, in the bath), there is SO MUCH SEX in this film.
ADVERTISMENT - CONTINUE READING BELOW ↓
9. San Junipero
This uncharacteristically tender episode of Black Mirror features one of the cutest, most heartbreaking romances of all time, as shy, awkward Yorkie (Mackenzie Davies) is swept off her feet by the vivacious Kelly (Gugu Mbatha-Raw). I challenge you to listen to Belinda Carlisle's "Heaven Is A Place On Earth" and not think of queer love after watching this.
10. Fried Green Tomatoes
"You're just a bee charmer, Idgie Threadgoode." Set in the deep South in the 1920s, it's impossible not to be swoon at this story of tomboy Idgie being struck dumb with love for the quiet girl from church.
11. The Secret Diary Of Miss Anne Lister
Based on the actual coded diaries of Anne Lister, this BBC film shows the life, loves, and fucks of women who refused to be cowed by the expectations of 19th Century society, and defiantly lived as an out lesbian. It was later remade as the series Gentleman Jack.
ADVERTISMENT - CONTINUE READING BELOW ↓
12. Vita And Virginia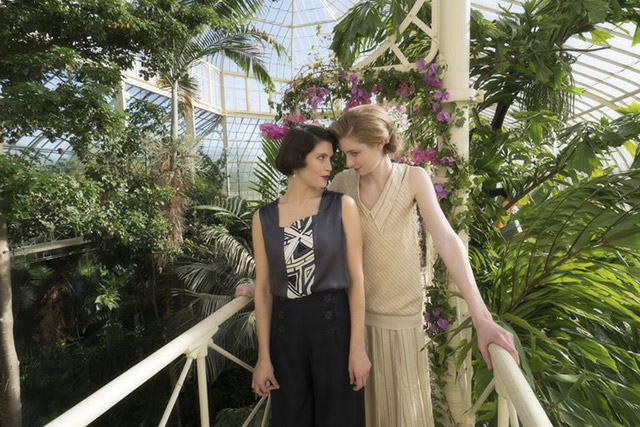 Based on the love letters exchanged between Vita Sackville-West and Virginia Woolf, author of A Room Of One's Own and Mrs. Dalloway. This film is both a beautiful gauzy costume drama and a dazzling queer romance.
13. Jennifer's Body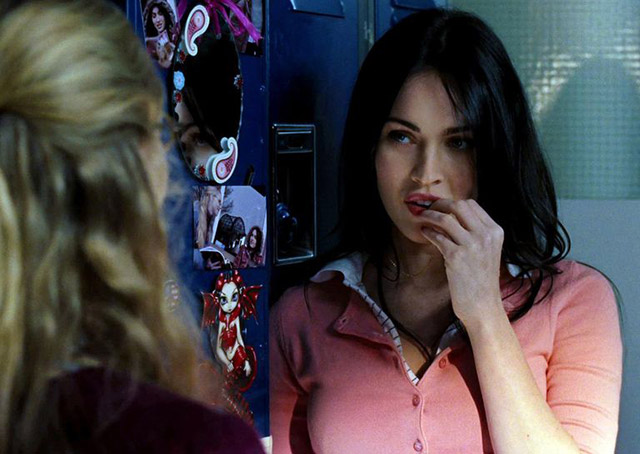 ADVERTISMENT - CONTINUE READING BELOW ↓

Technically speaking, there is no lesbian or queer action in this film BUT, there is more homoerotic subtext than you can shake a dildo at. Just substitute fear of the devil for internalized homophobia and it all makes sense. Plus, Megan Fox!
14. Tell It To The Bees
Set in 1950s Scotland, this is a simmering, heart-wrenching romance superbly acted by Anna Paquin and Holliday Grainger. It's based on the novel of the same name by Fiona Shaw.
15. Saving Face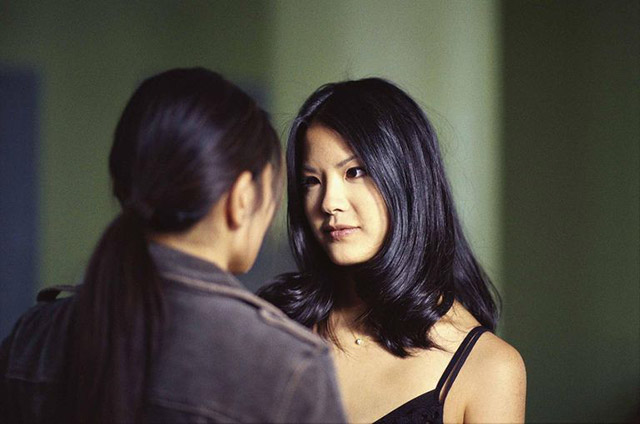 ADVERTISMENT - CONTINUE READING BELOW ↓

Wil has taken the big step and told her mom that she has a girlfriend. The only problem is, her mom keeps trying to set her up with men. Saving Face shows that queer films don't always have to end with heartbreak and that lesbians can have cute rom-coms too.
***
This article originally appeared on Cosmopolitan.com/uk. Minor edits have been made by the Cosmo.ph editors.
EXPLORE COSMO