Things that Miley Cyrus has been up to since her public split from Liam Hemsworth: writing a song about said split, dating her friend Kaitlynn Carter, dating her friend Cody Simpson, and writing several flawless Twitter posts about how none of the above is anyone's business. Um, other than her song, so go ahead and stream "Slide Away" on Spotify, lol.
Meanwhile, Liam Hemsworth has been completely *crickets* since his split from Miley. Aside from posting a quick Instagram confirming their breakup and asking for privacy, our dude has basically stayed out of the spotlight, save for whatever on earth this is:
But you're probably wondering what Liam thinks of Miley's more public life decisions, and apparently, his attitude is fully ¯\_(?)_/¯. Us Weekly reports that Liam is "not harping on the past" and "holds no ill will against" his ex, while a source claims, "He wants what's best for her—even if it's not him." So mature, damn.
An Us Weekly source previously reported that Liam hasn't dated anyone since breaking up with Miley but is "open to meeting people." Unclear if he's on any dating apps, but we can all live in hope!
Meanwhile, things are going well between Miley and Cody, and by that I mean he wrote a love poem about her and seems to be spending every waking moment serenading her on an acoustic guitar and/or being shirtless.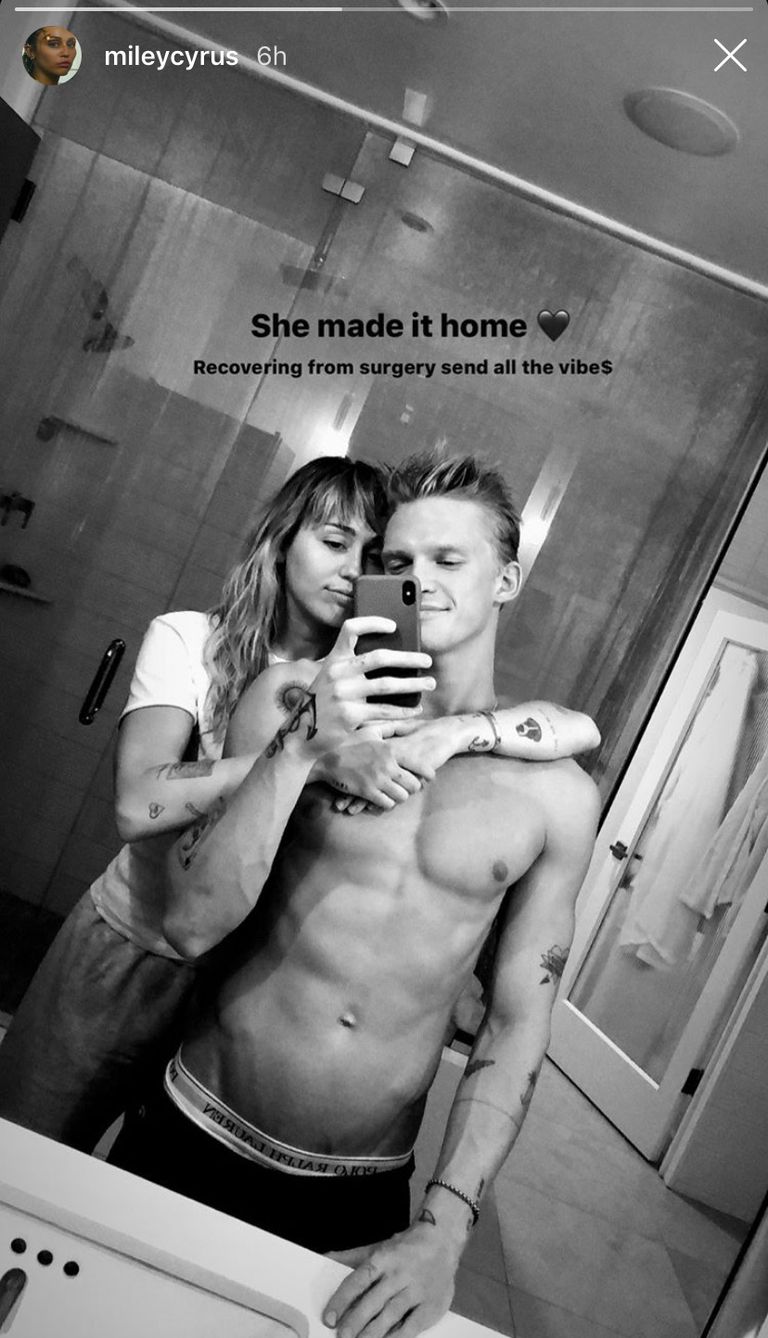 ***
This article originally appeared on Cosmopolitan.com. Minor edits have been made by the Cosmo.ph editors.
Recommended Videos