1. Liza Soberano's first Instagram post is about being ready for 2019
After clearing out her Instagram feed last night, Liza Soberano uploaded her first post for 2019 and it was about "turning her back on 2018." In the caption, she thanked all her fans, co-workers, friends, and family for their support and kindness. She also wrote how she's "ready to face new challenges, meet new people, and learn more about myself and the world" in the New Year.
ADVERTISMENT - CONTINUE READING BELOW ↓
2. Kisses Delavin's parents renewed their wedding vows in Seoul, South Korea
Kisses Delavin's parents, Gilbert and Carrie Delavin, renewed their wedding vows in Seoul, South Korea for their 25th wedding anniversary! Aside from being the main witness in her parents' Christian wedding ceremony, they all wore hanbok, traditional Korean attire worn during occasions such as festivals, celebrations, and ceremonies.
ADVERTISMENT - CONTINUE READING BELOW ↓
Recommended Videos
After the ceremony, Kisses had an experience that made her excited for 2019. In a separate Insta, she wrote, "After my parents' wedding ceremony, while my parents were being congratulated by everyone, a lady from the church approached me. She asked where we came from and we exchanged stories. As we were about to leave, she took both my hands, looked me in the eyes, and said 'Nothing is impossible!' and emphasized it a couple of times. I didn't know what she meant particularly; I nodded and said thank you again and we left. But there was something in her eyes that made me feel it was an important message for me this 2019. Whatever lies ahead, I am nervous yet excited at the same time, and I am ready for it!" (PEP.ph)
ADVERTISMENT - CONTINUE READING BELOW ↓
3. Heart Evangelista reaches 400,000 subscribers on YouTube
Heart Evangelista started her own YouTube channel on September 2018. After numerous vlogs and beauty tutorials, the actress-author-artist revealed in her IG stories that she has already reached 400,000 subscribers!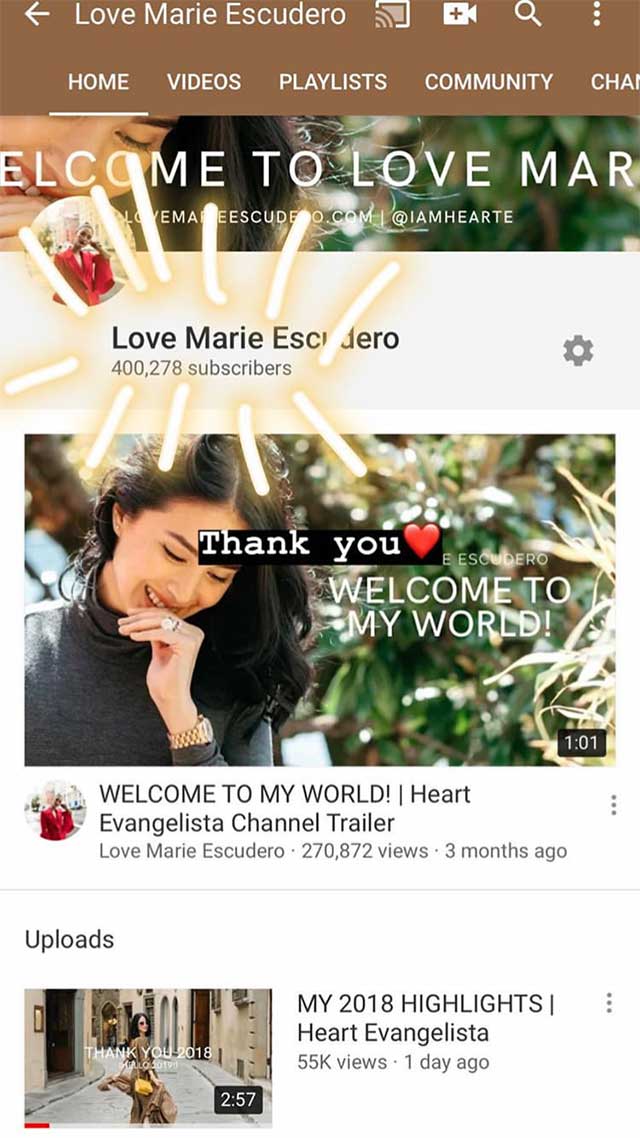 As of writing, she has 401,411 subscribers. Congrats, Heart! 
4. Kim Kardashian and Kanye West are reportedly expecting their fourth child
Kim Kardashian and Kanye West's family may have a new member this year! According to a report, the couple are expecting their fourth child via surrogate sometime in May 2019, and that it's a boy. Neither Kim nor Kanye have confirmed this, though an insider revealed that Kim has always wanted four kids. (Cosmopolitan US)
ADVERTISMENT - CONTINUE READING BELOW ↓
5. Stranger Things season 3's release date on Netflix
Fans of Mike, Eleven, Dustin, Will, Caleb, and Max, rejoice! The highly-anticipated third season of Stranger Things will be released on July 4, 2019 on Netflix! While details for the new season are scarce, we do know it will take place in the summer of 1985.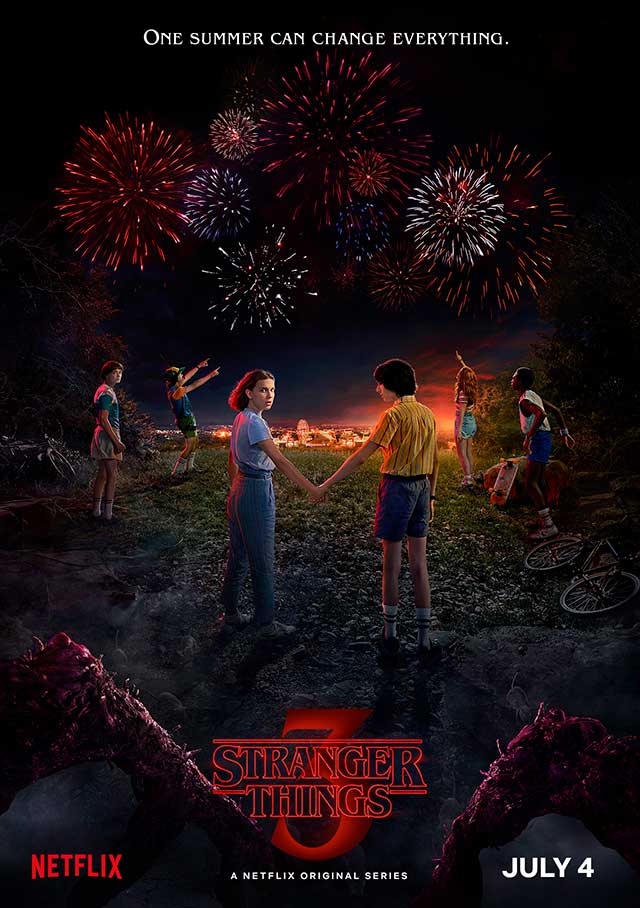 ADVERTISMENT - CONTINUE READING BELOW ↓
Follow Tisha on Instagram.
EXPLORE COSMO