Earlier this week, Niall Horan told the story of when he first met Lizzo in London.
He said Lizzo took the opportunity to hit on him, like the queen she is!
Maybe because we've all been focusing on how amazing/talented/funny Lizzo is, we don't know a ton about her dating life. Well, besides the fact that she's looking to find herself "a Hemsworth cousin".
But now we also know that our girl made a play for former One Director member Niall Horan. Earlier this week during an appearance on The Tonight Show Starring Jimmy Fallon, Niall recounted meeting Lizzo for the first time and her making a pass at him, saying:
"I was in London doing a radio performance in the studio. She was coming in to do an interview in the studio as well, and someone said, 'Oh, Lizzo's here! She'd love to meet you.' So we're passing in the corridor, I was like, 'Ah! Lovely to meet you!' Gave her a big hug. 'Your voice is incredible. Your songs are amazing. You're absolutely smashing it.' And literally, without missing a beat, she just went, 'You can smash this!' And I was just like, 'Fair play'...I actually started blushing myself!"
Continue reading below ↓
Recommended Videos
Even after Lizzo tweeted at him to call her (lol), it didn't seem like anything came of it. However, the two did seem friendly at an event, hugging on the red carpet: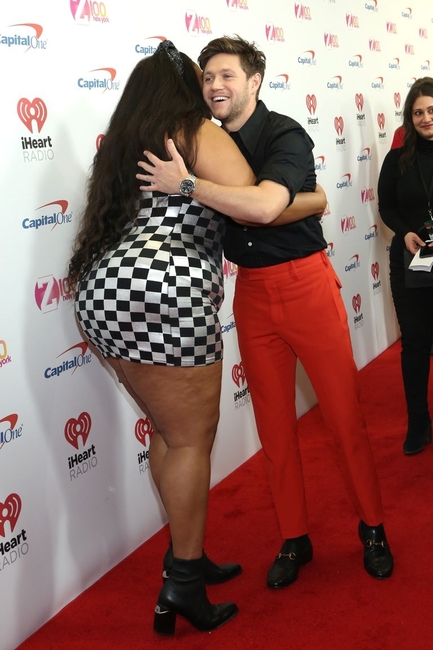 And Niall posted a photo of them together, captioning, "MY GIRRRRLLLL":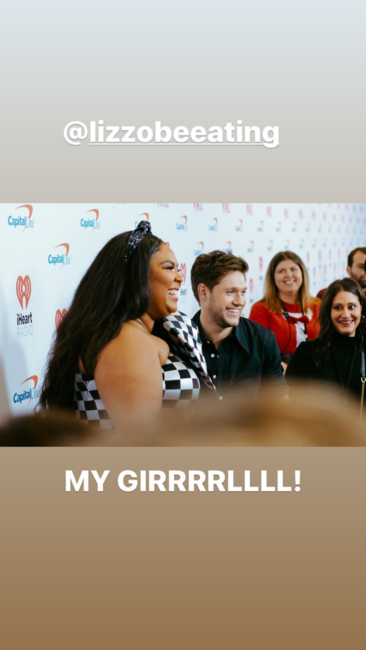 And while I totally understand that Lizzo was probably half-joking when she hit on Niall, after these cute photos I genuinely want them to get together, #sorrynotstorry!
***
This article originally appeared on Cosmopolitan.com. Minor edits have been made by the Cosmo.ph editors.