1. Rita Wilson and Tom Hanks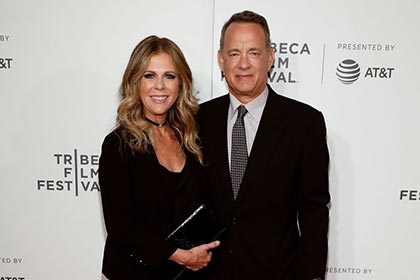 The much-loved Hollywood couple have been married for almost 29 years, and recently described their union as "sacred."
"Our marriage is really sacred to us. It was just unacceptable," Tom told Extra when they were hit by divorce rumors last year.
The pair also recently revealed that their relationship became even stronger following Rita's breast cancer diagnosis in 2015, with the actress telling The Mirror: "Who knew it would make you even closer?
"You never know how your spouse is going to react in a situation like this. I was so amazed, so blown away by the care my husband gave me. It was such a normal, intimate time."
2. Jada Pinket Smith and Will Smith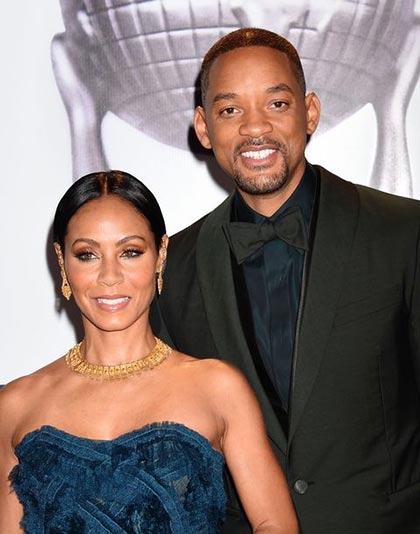 ADVERTISMENT - CONTINUE READING BELOW ↓
Jada recently revealed the secret behind her 23-year relationship with Will Smith (and no, it is most definitely not swinging).
"I really think that Will and I have amazing chemistry on a lot of different levels together," the actress told Andy Cohen's Watch What Happens Live.
"We love to laugh together, we love to lean together, and we love each other. We just have a good time together. That's the secret.
"We just really like each other."
3. Sarah Jessica Parker and Matthew Broderick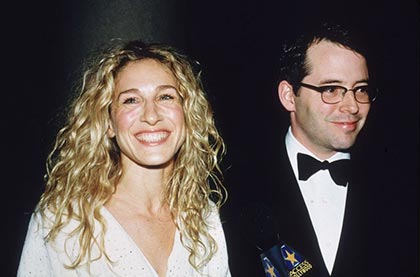 Congratulations to Sarah and Matthew, who celebrated 20 years of marriage earlier this year.
"Monday May 19th, 1997. It flew by Baby. Good golly I love you. XXX, Your wife," SJP wrote alongside an old-school photo of herself with Matthew on Instagram. 
On what keeps their marriage ticking over, the Godzilla actor said simply (via ET): "Communicating. Don't go to bed mad."
4. Kurt Russell and Goldie Hawn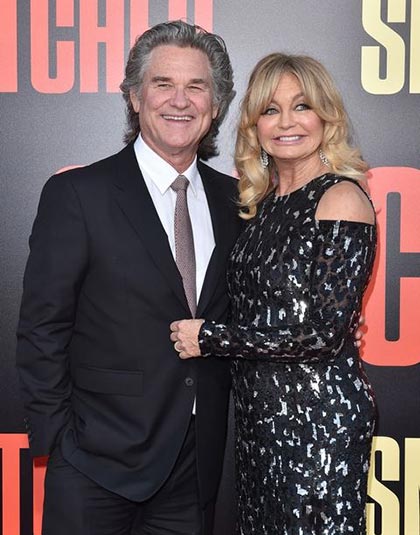 Hollywood golden couple Kurt and Goldie recently celebrated 34 years together.
Describing her fist impression of Kurt, the Snatched star recalled fondly to People: "He was so good-looking, but he had no pretense about him. I could tell right away he wasn't a womanizer."
And on how they make it work, she added: "Love, gratitude, compassion, because sometimes every man or every woman will drive their partner crazy. Family. Fun. Laughs. Sex. If you don't nurture that, and remember, you're done."
5. Hugh Jackman and Deborra-Lee Furness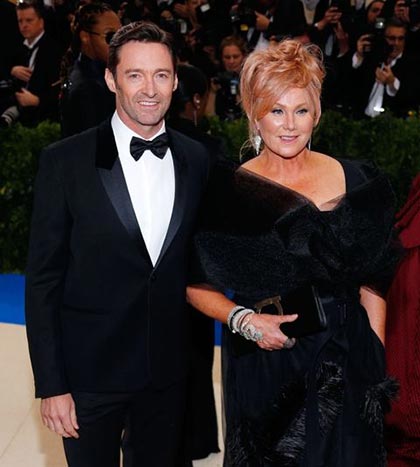 Hugh and Deborra-Lee met on the set of Corelli in 1995, and married a year later after a whirlwind romance.
The Wolverine star recently revealed that 22 years on and their marriage just keeps getting "better and better."
"It gets better and better, I can honestly say that," Hugh said on the Ellen Degeneres Show. "I'm kind of really grateful that I met her before anything kind of happened.
ADVERTISMENT - CONTINUE READING BELOW ↓
"Everything that's happened in my career and on-screen, off-screen, we've always done it together."
6. Amy Adams and Darren Le Gallo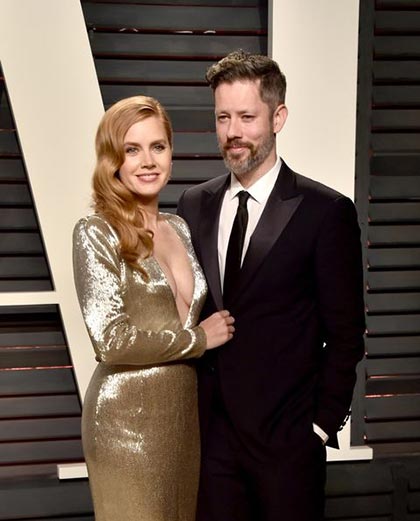 Amy and Darren tied the knot last year after 15 years together, and five years after they welcomed their daughter Aviana into the world.
Speaking to The Times about their decision to marry, the Arrival actress recently joked: "We always had the commitment but now he's stuck with me and I can really act out.
"I'm kidding. The truth is, I feel a stronger sense of family, a bigger sense of permanence, which is a nice thing for me."
7. David and Victoria Beckham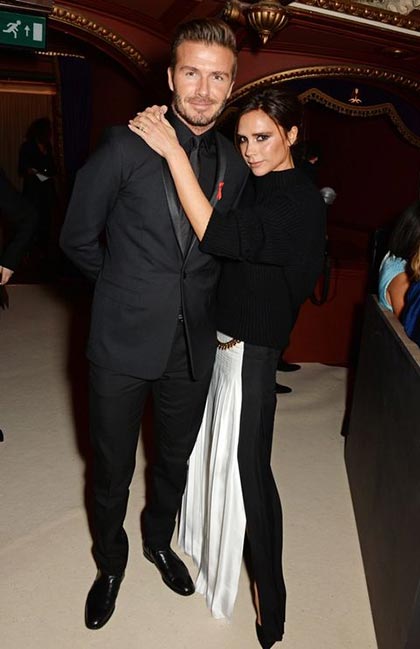 David and Victoria celebrated 18 years of marriage this year, with David revealing they recently renewed their vows during a very low-key ceremony.
"We have renewed our vows since then and it was a lot more private, there was about six people there in our house," the former footballer said on BBC4's Desert Island Discs.
He also insisted they stay together because they love each other, not because they are a brand.
"Of course you make mistakes over the years, we all know marriage is difficult at times and it's about working through it," he continued.
"Whenever we've come up against tough times, we know each other better than anybody knows us so we talk.
"Do we stay together because it's a brand? Of course not. We stay together because we love each other."
8. Freddie Prinze Jr. and Sarah Michell Gellar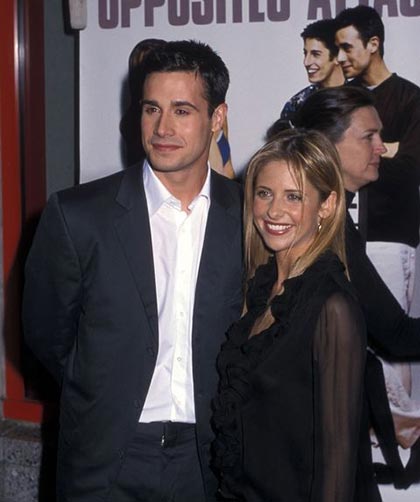 ADVERTISMENT - CONTINUE READING BELOW ↓
These two make us want to re-watch I Know What Did you Last Summer in celebration of their perfect pairing, as that's when Freddie and Sarah first crossed paths.
Speaking about meeting on the horror movie set in 1997, Freddie recently revealed to E!: "We were just friends. That's one of the reasons I think our relationship has always been so good.
"We were just friends for a good two years before we ever went on a date. She knew what kind of guy I was. She knew what my morals were, what my priorities were and visa versa. We already kind of knew all the faults in the other person."
On what makes their 15-year marriage work, he added: "We ended up being the perfect balance.
"But it didn't happen until years after and there was a solid foundation built, and that's probably the main reason why we've always been cool and groovy."
9. Meryl Streep and Don Gummer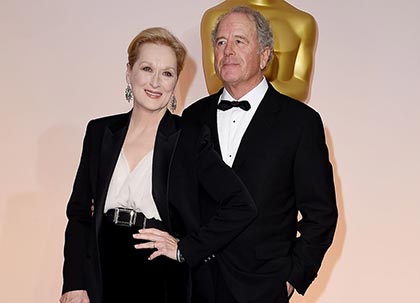 Oscar-winner Meryl rarely speaks about her personal life, including her 38-year marriage to sculptor Don, with whom she has four children.
But she did briefly comment on the seret of their long-lasting relationship to say (via Star 2): "I'm sure that it's all because of him and his good nature.
"And it's also that he's an artist, and that helps. It would be difficult to be married to someone who had a different life."
10. Kevin Bacon and Kyra Sedgwick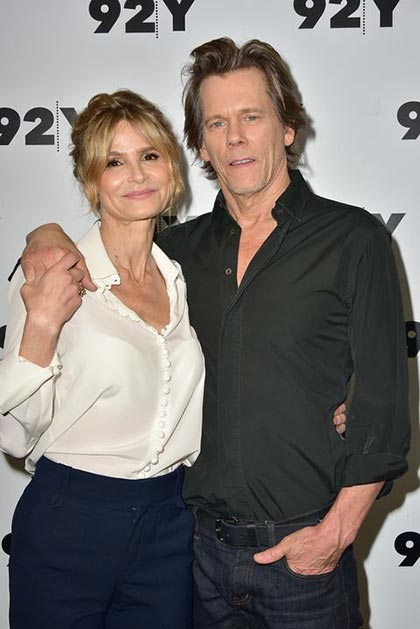 The Hollywood stars married back in 1988, and they're still going strong.
Kevin celebrated their 28th wedding anniversary last year with the sweet post on Facebook: "Big love for @kikkosedg today and every day for 28 years."
11. Rande Gerber and Cindy Crawford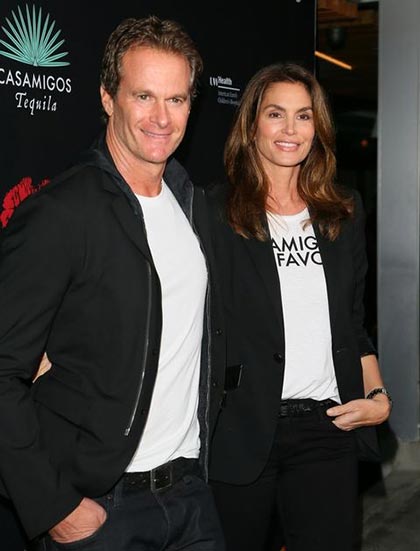 ADVERTISMENT - CONTINUE READING BELOW ↓
Model Cindy and entrepreneur Rande have been together for more than 18 years.
Making time for each other is the secret to their long and happy marriage, with Cindy telling People: "All throughout our marriage, we have made time to just be together, whether it's a walk on the beach or a weekend away.
"And I think we laugh with each other and we really respect each other's opinion.
"Even when we don't agree. When he doesn't agree with me, I am fascinated. I want to know why, because I respect him enough to hear him out and he does the same for me."
***
This article originally appeared on Cosmopolitan.com/uk. Minor edits have been made by the Cosmo.ph editors.