Lorin Bektas' sweet sixteen celebration on August 31 (her actual birthday is on August 3) was like stepping into a kaleidoscope tunnel. From the trippy geometric ceiling decor down to the party favors, her festival-themed birthday turned every corner of Whitespace into vibrant IG-worthy backdrops.
The Party Theme 
"I'd describe it as a chill, kind of Coachella theme," Lorin says. "I wanted something casual, fun, trendy, and modern, because I was so used to [attending] floral-themed dinners. Although those are fun in their own way, I've been to so many that I kind of wanted to do something unique and different, which I've never seen before."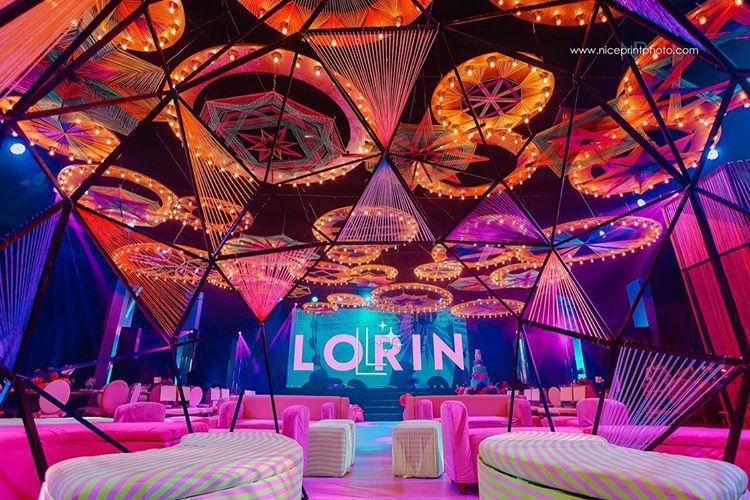 "It took us three months [to plan]," shares Lorin's mom, Ruffa Gutierrez. "Lorin already knew what she wanted—something fun like a Coachella festival vibe—but she also just wanted it to be casual and for everyone to have fun. And she also really wanted arcade games." On who was more of the decision-maker, Ruffa says, "Me and Lorin. I think it was a joint process. I took her ideas and I implemented it with La Belle Fete, our organizer." 
ADVERTISMENT - CONTINUE READING BELOW ↓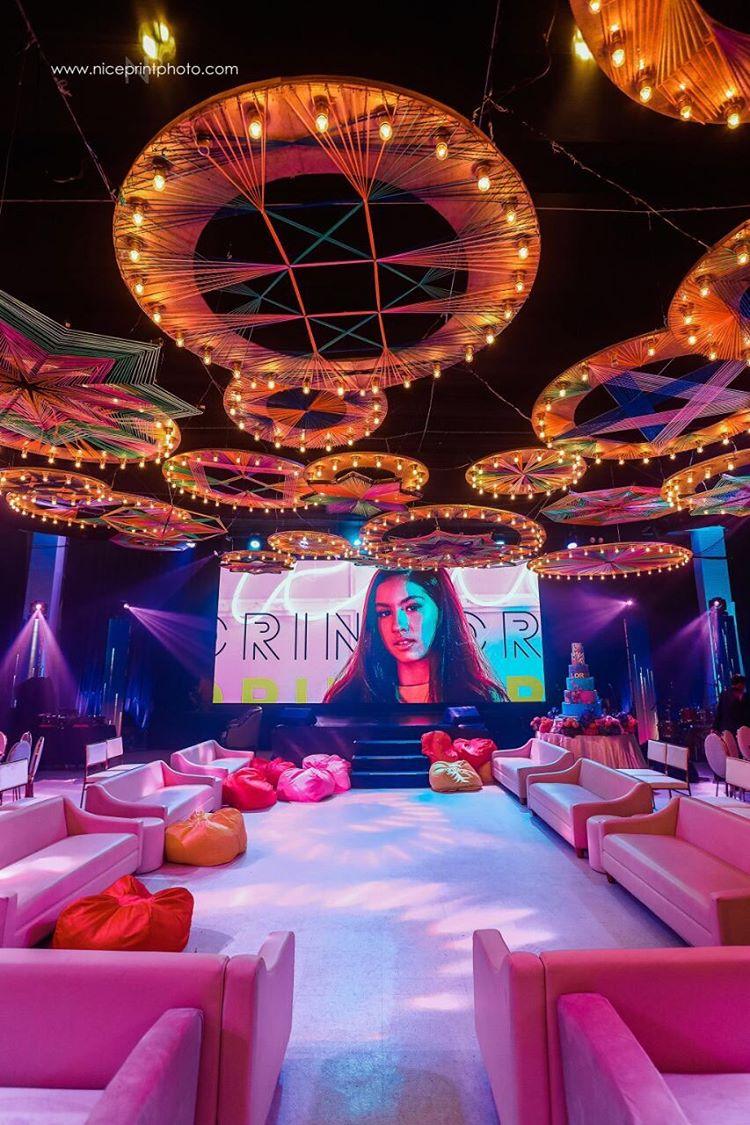 When it came to deciding on the seating arrangements, Ruffa scrapped the idea, as she explained that the most difficult part in planning an event is the guestlist. She says, "Especially for Filipinos, sometimes they'll say yes, and then they'll cancel, or sometimes they'll say no and they'll just show up. That's why I preferred not having a seating arrangement so they can sit wherever they want." This resulted in a unique, free-seating layout with colorful couches and sofas spread at the center of the party space, which made it conducive for guests to catch up and mingle.
The Dress Code
True enough, it was a festival theme like no other, so much so that there wasn't a single boho OOTD in sight, which Lorin made sure of when she sent out her invites. "We had a style guide because everyone was confused [over] what to wear," shares Lorin. "When people think 'festival,' they usually think boho and flowers, but I didn't really want that because I wanted something more modern and trendy, like geometric and artsy." Everyone—emphasis on her friends from school—got the message and followed suit, donning '90s-inspired ensembles with neon accents.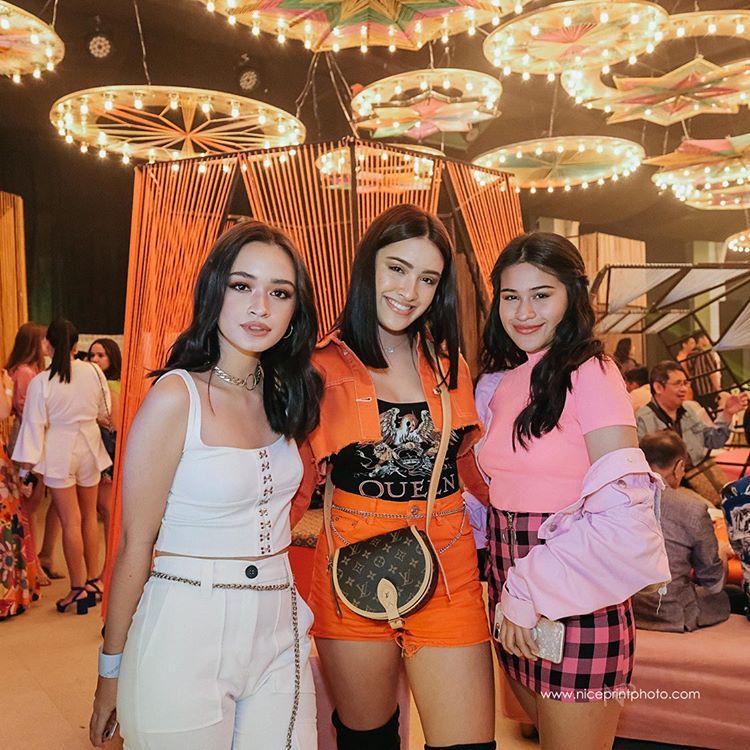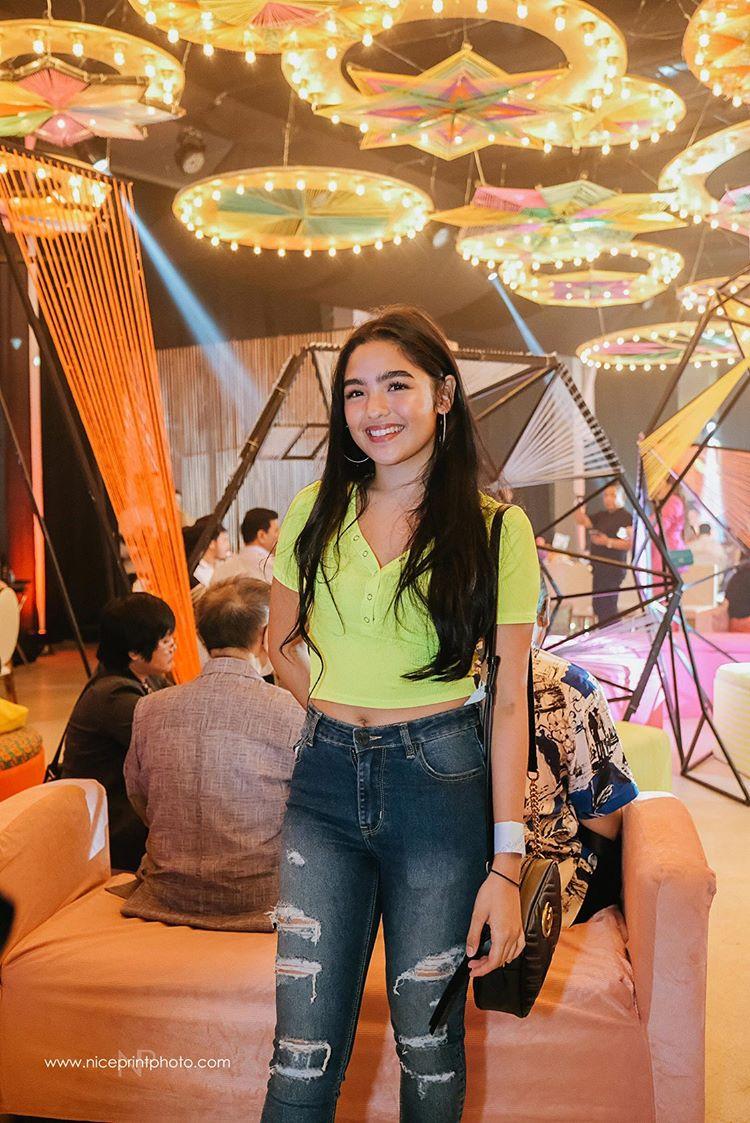 The Outfit Of The Night
The birthday girl needed a standout look, of course! Lorin was clad in a lavender holographic-esque ensemble, custom-made by Rosenthal Tee, embellished with shimmery teardrop sequins and patterned embroidery. "I knew I wanted something similar to the theme—geometric, modern, not to the point where I look really formal when everyone else is dressed down," the 16-year-old explains.
ADVERTISMENT - CONTINUE READING BELOW ↓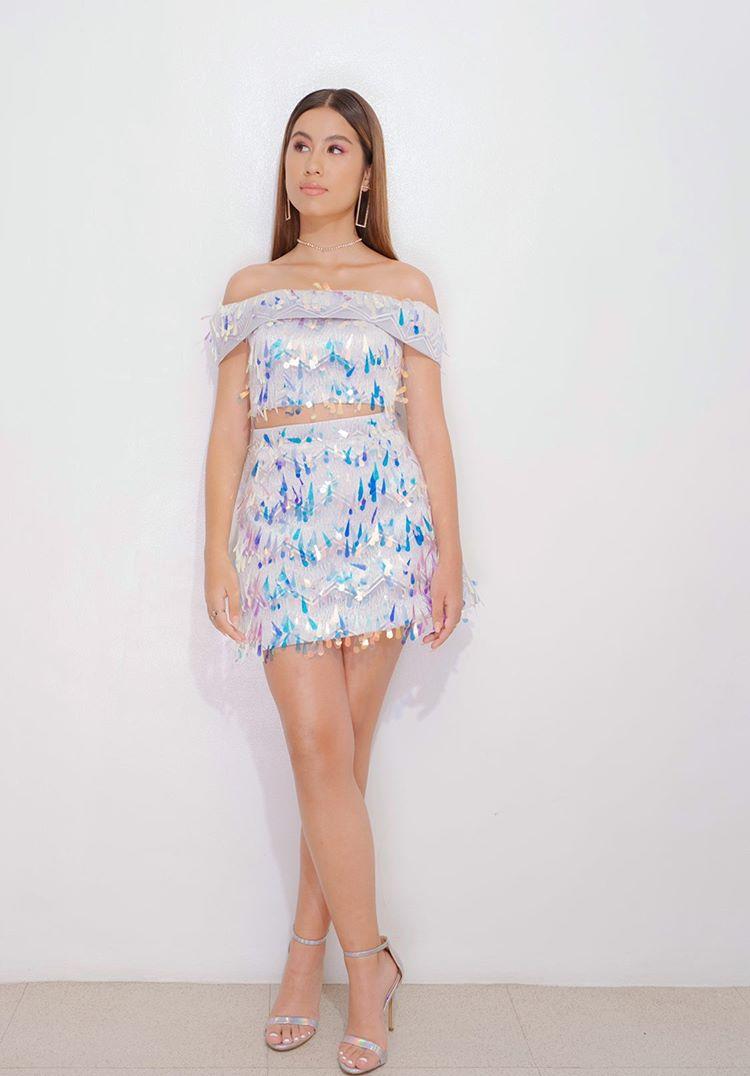 It was her singular outfit of the night, but it served enough looks that she didn't need to change into anything else. "When that idea [ of changing outfits] was brought up to me, I was like, 'No, I'm way too lazy for that,'" Lorin laughs. "I know how celebrants sometimes don't get to enjoy their birthday, but I wanted to be able to enjoy mine. This is a once in a lifetime thing, so there's going to be no outfit change—but I'm already planning a shoe change, because these heels are way too high and I won't survive wearing them for over half the night!" 
The Food
At Lorin's sweet sixteen, there were food carts of sweet and savory selections left and right. "The first thing I said during the initial meeting with my party planner was, 'I need Potato Corner and Krispy Kreme!'" shares Lorin. "I needed staples like those because I feel like that's what makes or breaks a party, the food."
Guests also enjoyed a gorgeous grazing table, sliders from Slammin' Mini Burgers, churros, takoyaki, ice cream and waffles, a free-for-all Magnum ice cream cooler, freshly squeezed lemonade, and Gypsy Frose (for adults)—and this was all before the dinner buffet prepared by Juan Carlo Catering.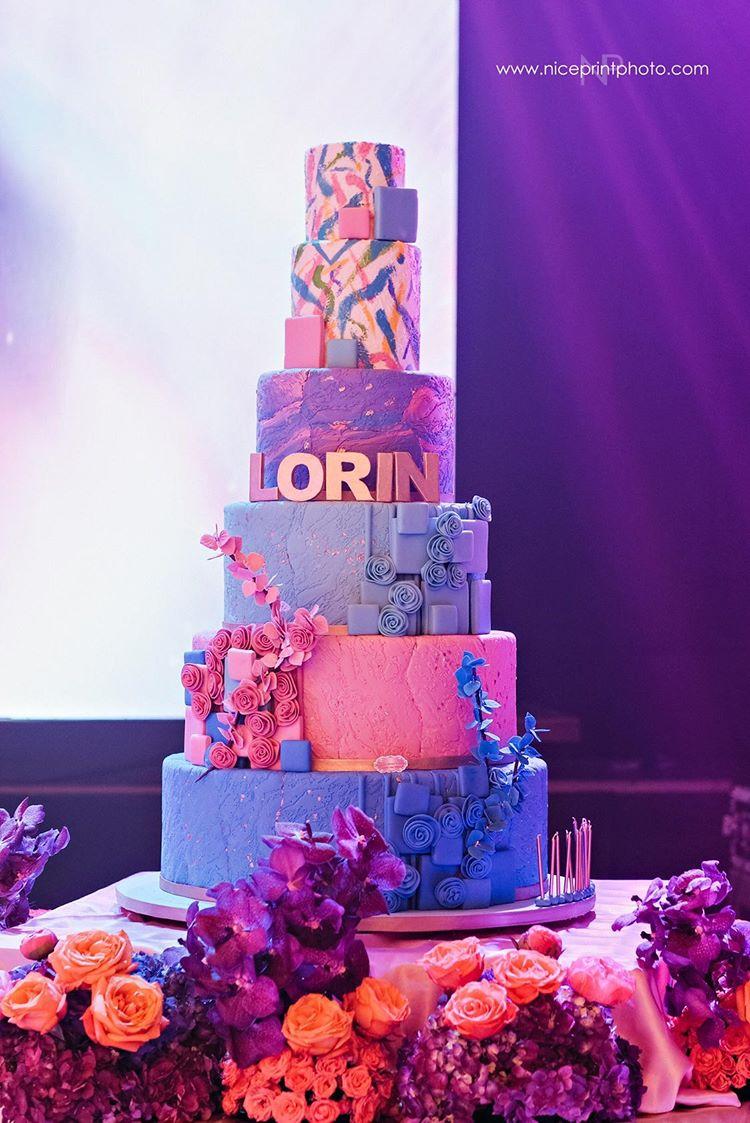 The Special Performances
Before the program started, guests listened to live renditions of My Girl, Hey Jude, My Sharona, and other throwback hits performed by local band The Bloomfields. "I have one of my favorite DJs Nix Damn P performing tonight, so I'm very excited about that," Lorin says. Nix Damn P performed his live set after the program, hosted by Lorin's uncle Raymond Gutierrez and family friend Janeena Chan. 
ADVERTISMENT - CONTINUE READING BELOW ↓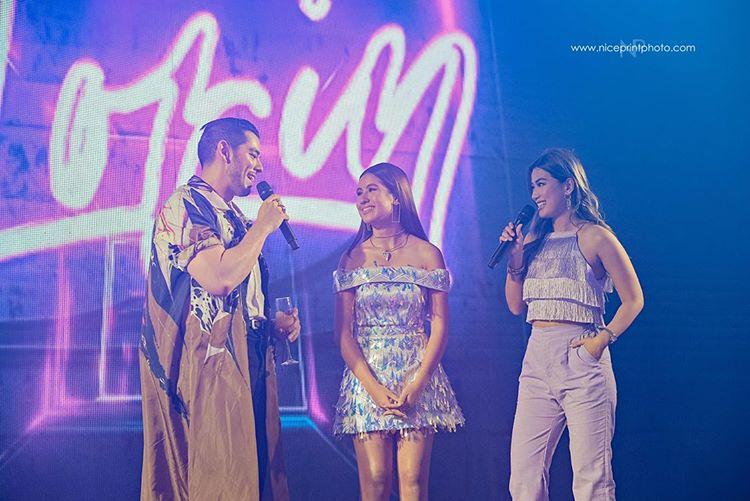 The Expectations
With all the elements of an awesome birthday ticked off her list, Lorin's expectations for her party were simple, honest; as a matter of fact, very Lorin. "I'm excited to know what it's like to be a celebrant because my last big party was when I turned seven," she shares. I'm not really the most outgoing and extroverted person, too, so I don't really know what to do or how to approach it. I'm interested to know what it's like having a big party from the viewpoint of the celebrant." She adds, "I also have my friends from showbiz who are coming. I don't really get to see them often because they're taping or I'm at school, so I'm excited to see them tonight."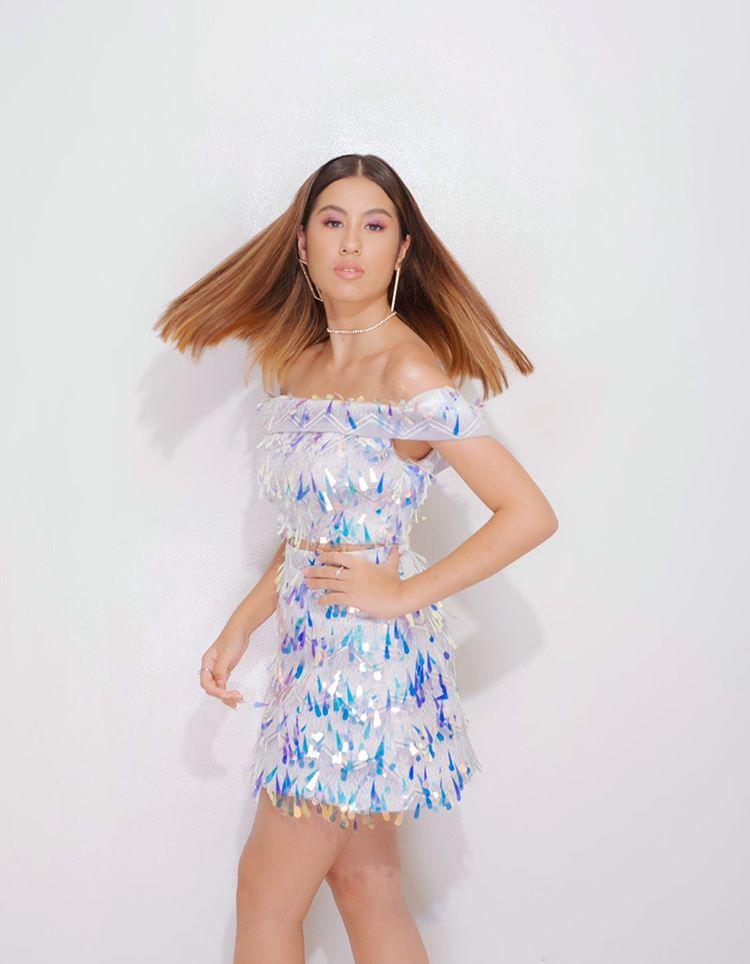 The Future
Lorin's discipline when it comes to her studies is a trait many parents wish for their child, and this is something Ruffa lauds her daughter for. "She's very dedicated to her studies and knows what she wants. She's very studious, and she doesn't like going out, so that's very good."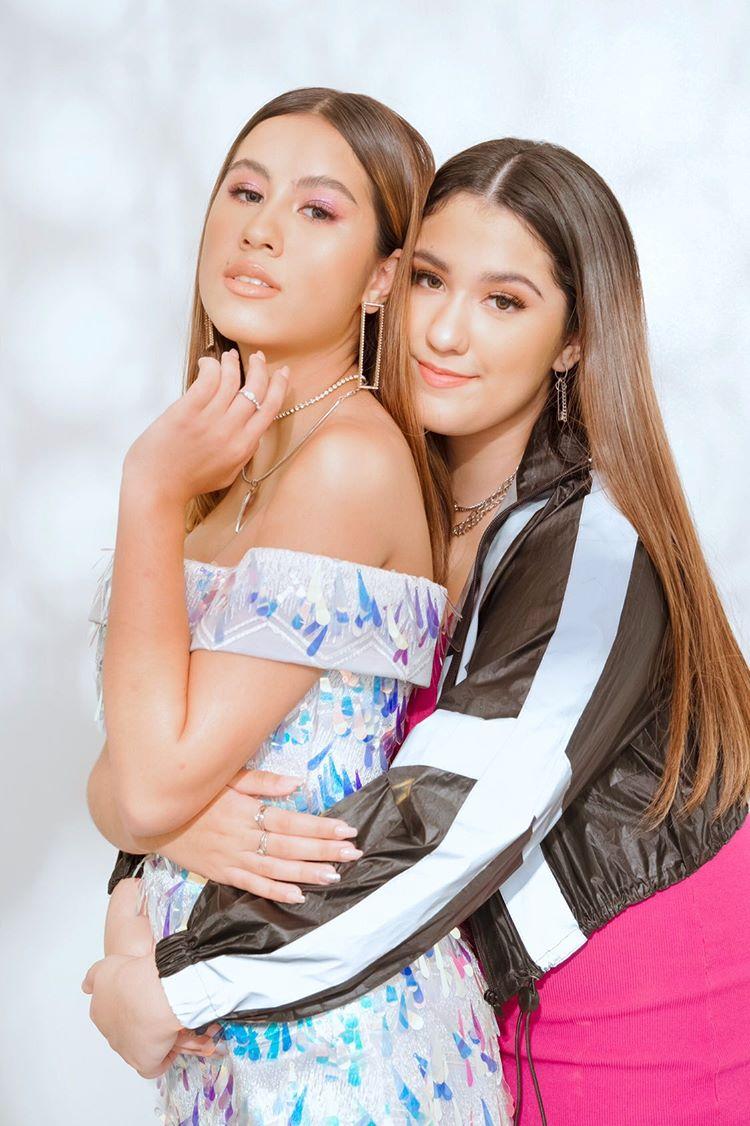 ADVERTISMENT - CONTINUE READING BELOW ↓
It won't be long until Lorin will have to take her exams for her university studies, but she's already thinking ahead. "I took a pre-college course in Economics, which actually gave me college credit for a whole semester of Economics, so if I were to major in it, I could graduate a semester early," shares Lorin. It turned out to be a fruitful experience, but in an unexpected way. "Taking the Economics course made me realize that I did NOT want to take Economics!" Lorin shares with a laugh. "It was really interesting though, because I noticed that my interest [was] piqued when they talked about Marketing, so I think I'm pretty set on wanting to do something in Marketing or PR in the future." College or university is definitely in the books, and she's even thought about taking her master's, particularly an MBA. But Lorin tries not to get ahead of herself. "It all depends on where I get in. I can't really predict that, so we'll see."
The Birthday Message
For her birthday message to her eldest, Ruffa says, "I love you, Lorin! Thank you for being such a good girl and for making me happy and I'm so proud of you and everything you've achieved at just the age of 16. Hopefully, you'll be a good girl forever."