When I'm watching a really good romantic Korean drama, it's like I turn into a lovesick high schooler getting all the butterflies everywhere. It's easy to get wrapped up in it, and by the time that I'm done with the show, I find myself asking, "What am I going to do with my life now?"
But what always gets me out of a serious post-K-drama funk is playing through a show's soundtrack. It's like reliving all the best scenes—feeling all the feels from all the emotional (sometimes overdramatic, but forgivably so) sequences, heartfelt exchanges between lovers, and even the little cutesy moments.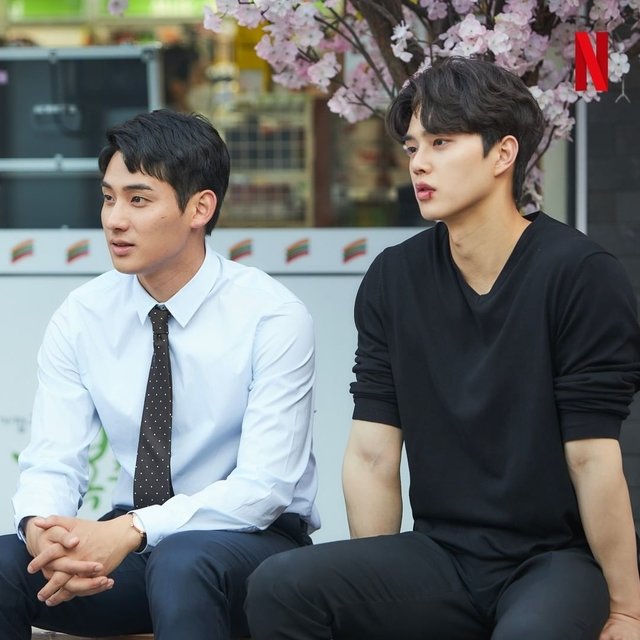 ADVERTISMENT - CONTINUE READING BELOW ↓
So if you're done watching all six episodes of Love Alarm Season 2 and you're missing spending time with Jojo, Sun-oh, and Hye-yong, but don't exactly want to or have the time to rewatch everything, maybe try listening to the music featured on the show. It might ease a little bit of the dull pain while waiting for Netflix to drop a third season. 
Here are the tracks that played in Love Alarm Season 2:
1. "Bendable" by Keep Shelly in Athens
This song wasn't used in the show itself but plays in the trailer, and it's definitely a vibe.
2. "Volcano" by Kai Stone
Also a trailer track, "Volcano" is a low-key bop. And who doesn't like a love song with a catchy tune?
3. "Love Alarm" by Tearliner feat. Taru
A cute, bouncy, feel-good tune by K-pop indie gem Tearliner that you've probably heard from the first season's OST.
ADVERTISMENT - CONTINUE READING BELOW ↓
Recommended Videos
4. "Falling Again" by Klang
Another iconic song that's been carried over from the previous season. It's still so good!
5. "In My Little Mind" by Hodge
This song has a folk/country sound to it, which adds that much more to the heartbreak-y feels. Sad reacts only.
6. "Blooming Story" by Tearliner feat. Jo Hae-Jin
A grand, victorious melody for all the moments Jojo overcame adversities that came her way. This song slays.
7. "Giving" by Ian Hug
This one hurts. It's a song that plays during those intense emotional sequences where one or more of the characters are bursting into tears. Perfect for a good, cathartic cry in the shower.
8. "It's Ringing" 
This is an original song that was 100% made for Love Alarm. I mean, it's basically Jojo's inner monologue for this season as she explores her feelings for Hye-Young. Also, in case you didn't notice, the title's "It's Ringing."
ADVERTISMENT - CONTINUE READING BELOW ↓
9. "Star" 
A super sweet and simple ballad that's bound to make anyone feel giddy inside!
10. "It's You" by Ian Hug
Another short, feel-good tune that you might just find yourself randomly humming to.
K-UPDATES