It was in August 2016 when Love In The Moonlight (aka Moonlight Drawn By The Clouds) premiered and became a hit in South Korea. The next year, the historical drama was dubbed in Tagalog by ABS-CBN, and Pinoys found themselves obsessed with the "Bombastic" rom-com.
The drama had such a cute story with even cuter characters. The actors and actresses were so full of aegyo that you won't be able to help but smile and laugh throughout the series. Let's take a trip down memory lane with the cast members of the drama and get some timely celebrity updates on them, shall we?
Park Bo Gum
This actor with a smile that sweeps you off your feet played the crown prince named Lee Yeong. The series is the prince's coming-of-age story from a silly boy to a respected royal leader.
After Love In The Moonlight, Park Bo Gum took a two-year break from K-dramas and came back in 2018 as the male lead in Encounter. His leading lady was the gorgeous Song Hye Kyo, who played Cha Soo Hyun, the owner of the hotel where Bo Gum's character (Kim Jin Hyuk) eventually worked. Before that ~encounter~, though, they first meet in Cuba and instantly have a spark!
Encounter ended early in 2019, and Bo Gum continued endorsing various brands like ACE BED, EIDER, and Coca-Cola.
With his background as Music Bank emcee, he got the stint of hosting the 55th Baeksang Arts Awards in 2019 with Bae Suzy and Shin Dong Yup.
ADVERTISMENT - CONTINUE READING BELOW ↓
It was such a great year for Bogummy's fans, as he also did the Good Day fan meeting tour around Asia. The Philippines was one of his stops but the event had to be postponed to a month later because of natural calamity threats. Bo Gum proved he was worth the wait as he performed more than 10 songs (including "I Will Be Here") and did lots of fanservice (including a hi-touch session for the thousands of attendees)! He truly set the bar high for fan meetings.
Park Bo Gum enlisted on August 31, 2020, but he left us with maaany upcoming projects! His drama Record Of Youth, which is about young people chasing their dreams in the showbiz industry, aired on Netflix in September 2020.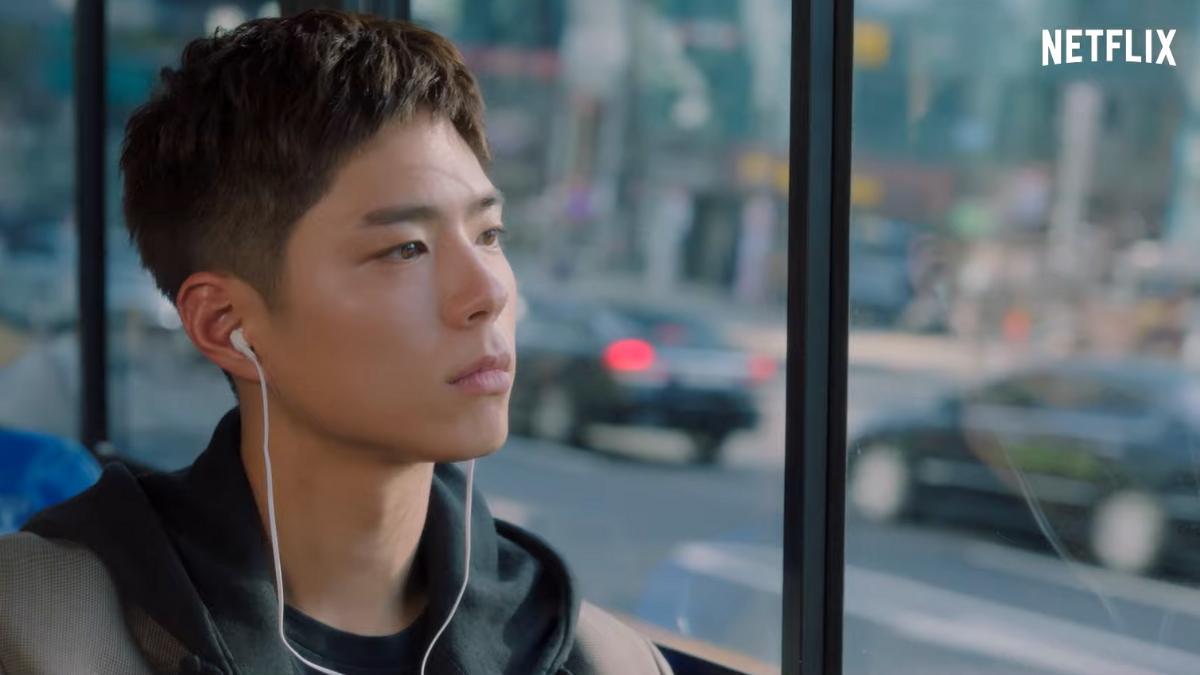 This was followed by Seo Bok, his sci-fi film with Gong Yoo, which features Bogummy as "a clone who holds the secret to eternal life." Lastly, his film Wonderland is expected to be released in 2021. It will tell the story of "a simulated universe in which people are able to reunite with loved ones with whom they can no longer interact in reality." Bo Gum will be starring opposite Suzy! 
Kim Yoo Jung
This adorable actress played Hong Ra On, a woman who pretends to be a male relationship counselor. Eventually, she finds herself in the palace as Lee Yeong's eunuch (a male loyal servant). The drama follows her antics in the palace, the ways she avoids exposure of her disguise, and her unlikely yet inevitable relationship with the crown prince.
Love In The Moonlight was Kim Yoo Jung's first lead role after a string of projects that made her known as one of the best child actresses in Hallyu. In 2017, she starred opposite veteran actor Cha Tae Hyun in the rom-com movie Because I Love You.
In 2018, she starred in another romantic comedy, Clean With Passion For Now. The TV series is about a man afraid of germs who meets a bubbly, down-to-earth girl. 
In 2020, Kim Yoo Jung was paired opposite Ji Chang Wook in the rom-com Backstreet Rookie! Yoo Jung played Saet Byul, a hardworking girl who ends up being a part-timer at Dae Hyun's (Chang Wook) convenience store. The drama caused some concerned citizens to complain and the production team had to make some changes. 
ADVERTISMENT - CONTINUE READING BELOW ↓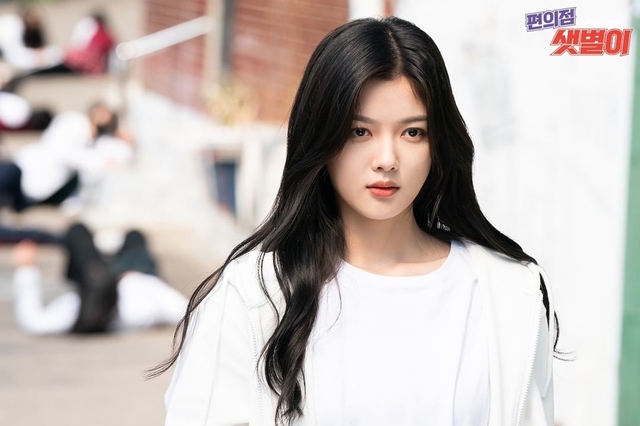 Her latest project is a historical fantasy drama and she'll be starring opposite Ahn Hyo Seop! Red Sky will tell the story of "Hong Chun Gi, Joseon Dynasty's only female painter, who was born blind but miraculously regains vision. Ahn Hyo Seop stars as blind astrologer Ha Ram, who is able to read the stars despite losing his sight." (Via Soompi) 
Jung Jin Young
The hot B1A4 member played a charismatic scholar named Kim Yoon Sung, who used to be besties with the crown prince. He becomes Lee Yeong's rival when he gets in a love triangle with Ra On.
After the drama, Jung Jin Young continued to take on acting roles. In 2019, he got cast in the movie, The Dude In Me, which also starred Park Sung Woong and Ra Mi Ran. He even got to kiss the veteran actress in the body-switching comedy!
Later on, he also starred in the Netflix Original series My First First Love as Seo Do Hyun. Yes, he was also in a love triangle in the series! Jinyoung enlisted in the military in June 2019.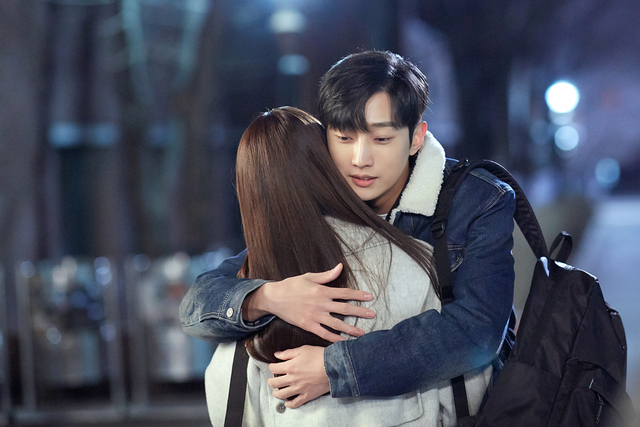 Other Love In The Moonlight Cast Members
Chae Soo Bin played Jo Ha Yeon, a lady who was set to be Lee Yeong's crown princess. After the drama, this charming actress played bigger roles and the lead in some series, including I Am Not A Robot (2017 to 2018) and Where The Stars Land (2018). Her 2020 drama A Piece Of Your Mind also starred Jung Hae In.
Kwak Dong Yeon played Lee Yeong's confidant and royal guard. He's made appearances in various dramas after Love In The Moonlight, such as in My ID Is Gangnam Beauty (2018, Never Twice (2019) and It's Okay To Not Be Okay (2020), where he played the role of a mentally-ill patient.  
ADVERTISMENT - CONTINUE READING BELOW ↓
Lee Jun Hyeok played one of the animated eunuchs. You'll recognize him as the one carrying a fake dog on his shoulder in the "Bombastic" teaser. He's always been a versatile supporting actor and has appeared in several movies and series alike. He was in The Dude In Me with Jin Young and was in the series Touch Your Heart (2019) as the entertainment agency director. 
Did you know that you can still stream Love In The Moonlight on Viu and Netflix? Time to add it to your binge-rewatch list!
***
We're officially on Viber! Be part of our growing community and subscribe to Cosmopolitan Philippines now!
Follow Ginyn on Instagram.