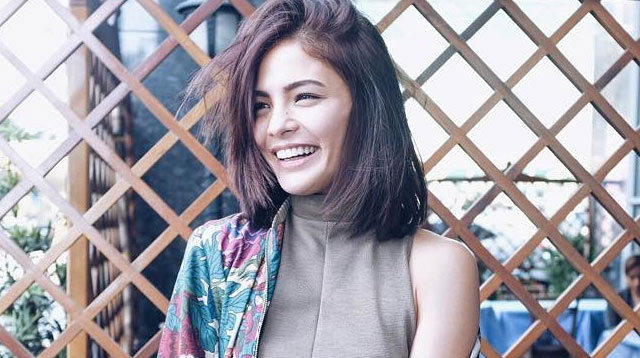 Instagram/poevirginia
So this came out of nowhere.
Lovi Poe just agreed to go to prom with a Grade 11 student from Colegio San Agustin (CSA). Say what?!
The Kapuso hottie told PEP.ph the charming story of CSA student Kurt Xavier Rafanan asking her to go to prom with him–TWICE!
The first instance was when she was giving an alumni talk at her alma mater, saying:
"I was invited to the prom months ago. There's this young boy who invited me to the prom in front of his classmates...I said, 'I'll think about it.'"
The second time, though, where Lovi finally agreed to be his date, was during a recent talk Lovi gave again in CSA.
"We talked about how high school students should carry themselves during the prom and everything. He asked me in front of his batchmates. And then I checked my schedule and then I said, 'I am not doing anything, yes, why not?'" she says.
ADVERTISMENT - CONTINUE READING BELOW ↓
DAMN. Lakas mo naman, Kurt!
Lovi even took to IG to share the suuuper sweet moment Kurt thanked her for agreeing to be his date! Such a cutie!
Lovi is seriously excited to attend prom once again, in her school, no less! (I mean, who wouldn't be, right?!)
"That's gonna be on February 26. Yes, I am gonna go to the prom. I am actually excited, kasi I am gonna be with my teachers, and I'll feel like I am in 11th grade again."
Have fun, you two!
And oh yeah, Kurt, you better show Lovi a damn good time. LOLZ
Follow Jacinda on Instagram.