The Taal Volcano erupted yesterday, January 12, at 1:00 p.m. with a continuous rain of ash spewing from its crater. The ashfall has not only affected the volcano's surrounding areas (Batangas, Cavite, Laguna), but has already reached as far as northern Luzon. At 6:27 p.m. yesterday, the Ninoy Aquino International Airport was forced to cancel all inbound and outbound flights.
Many travelers had to cancel or postpone their travel plans because of the Taal eruption, and even Kapuso star Lovi Poe's return trip to Manila was affected. Lovi has been in Los Angeles for the past few weeks to spend Christmas and the New Year with her long-distance boyfriend Monty Blencowe. Lovi was supposed to fly back to Manila earlier today, but based on her Instagram Stories, her flight from LA to Manila got canceled. Her first post was of an image of the Taal Volcano with a humongous plume of smoke coming out from its main crater. She wrote, "Praying for everyone back home! Stay safe, everyone!"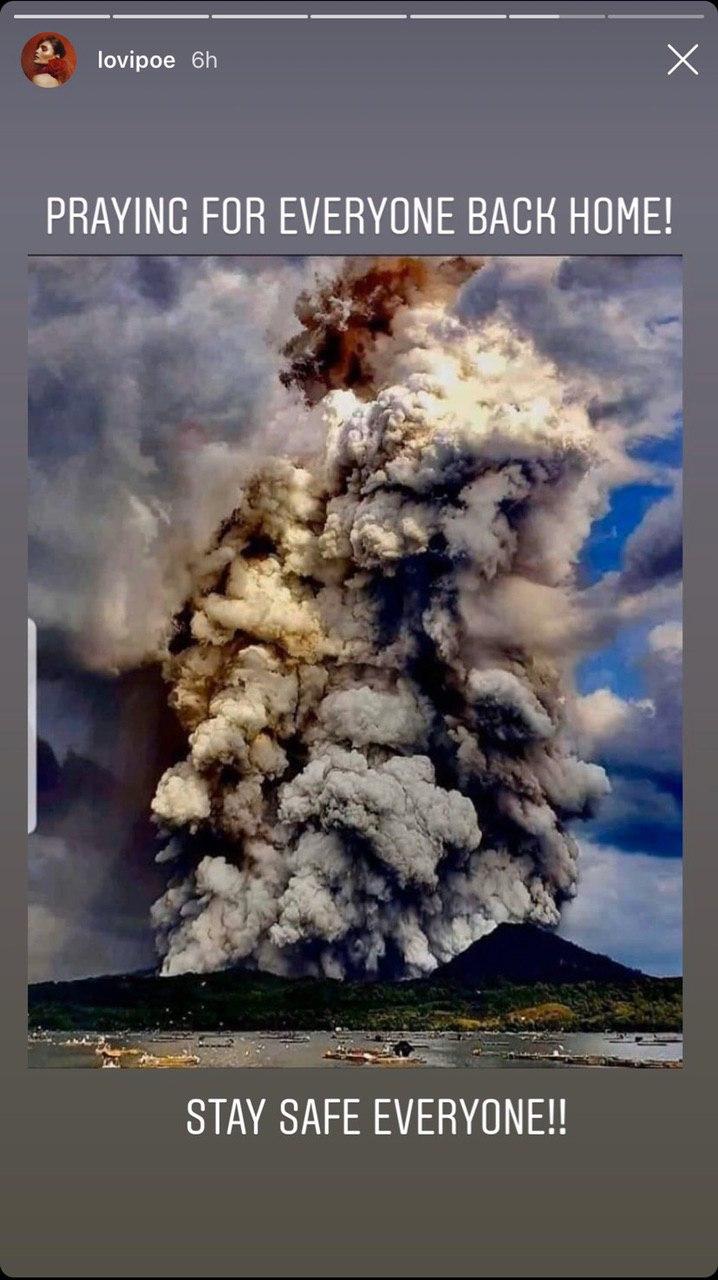 Continue reading below ↓
Recommended Videos
Her second post was a video of her in her car on the way back from the airport. "Flights to Manila got canceled. Heading back then…Hope everyone's safe back home. Been seeing photos and keeping myself updated. Praying for everyone's safety."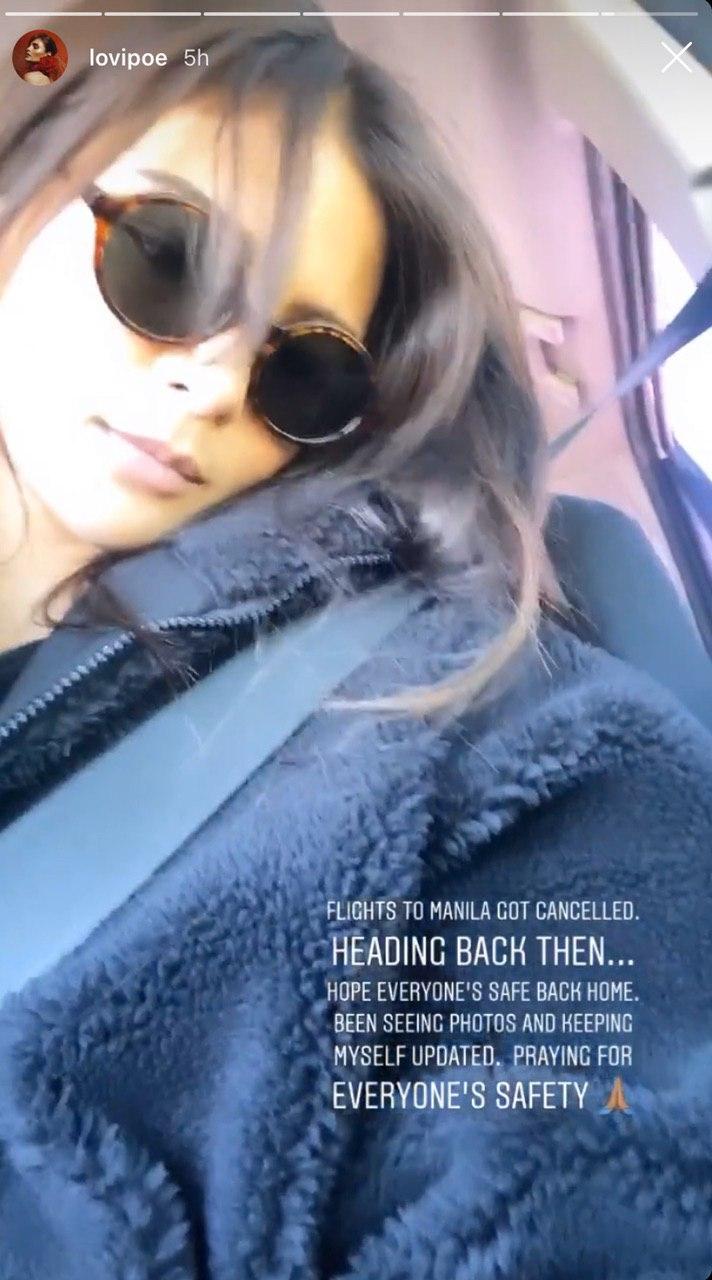 As of press time, airport operations are still suspended. For travel advisories and updates, follow the Manila International Airport Authority's official Twitter account here.
In case of an emergency, here is a list of hotlines you can call:
National Emergency Hotline – 911
Philippine National Police – 117
PHIVOLCS – (02) 8426-1468 to 79
Philippine Red Cross – 143 or (02) 8790-2300
Bureau of Fire Protection (BFP) – (02) 8426-0246
National Disaster Risk Reduction And Management Council  – (02) 8911-5061 to 65 local 100
Follow Jacinda on Instagram.