In case you've been wondering if Maggie Wilson cheated on ex-husband Victor Consunji: the answer is ~no~.
The former beauty queen-turned-entrepreneur cleared out her name via an Instagram story repost from her business partner and *rumored* boyfriend Tim Connor, who already addressed the question from one of his followers.
When asked if he ever had an affair with Maggie, the British-Thai entrepreneur wrote: "We both get asked this countless times a day...
"Despite what you may have heard. To be absolutely clear, neither @wilsonmaggie or I had an affair with each other," Tim clarifies. Shortly after, Maggie shared this on her own IG with an addition of the 100 emoji.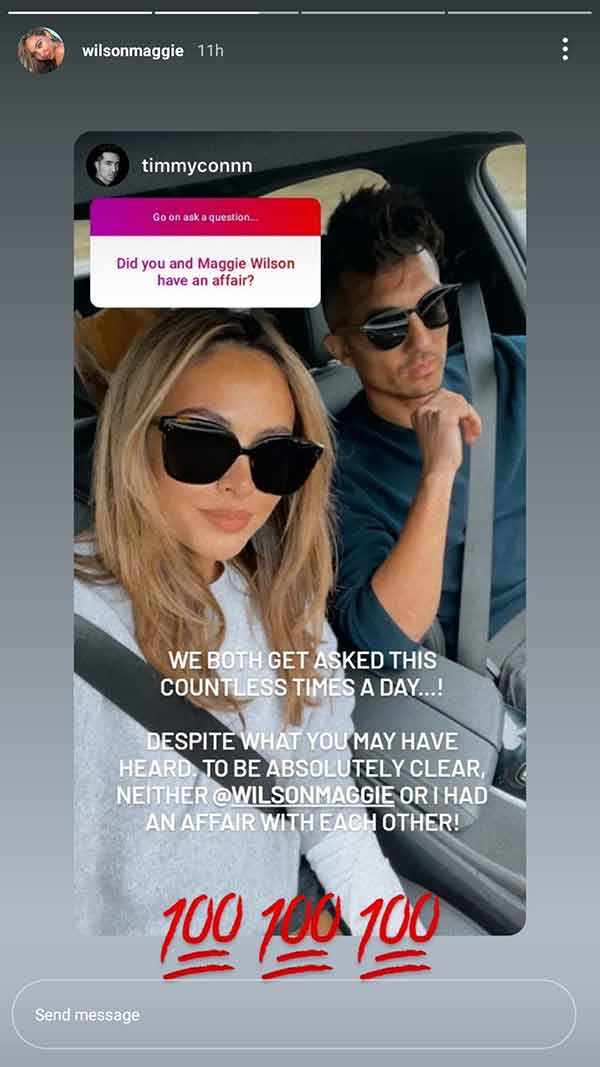 ADVERTISMENT - CONTINUE READING BELOW ↓
On a follow-up story, Tim also posted a seemingly cryptic message. "While we were with our ex-partners," he writes.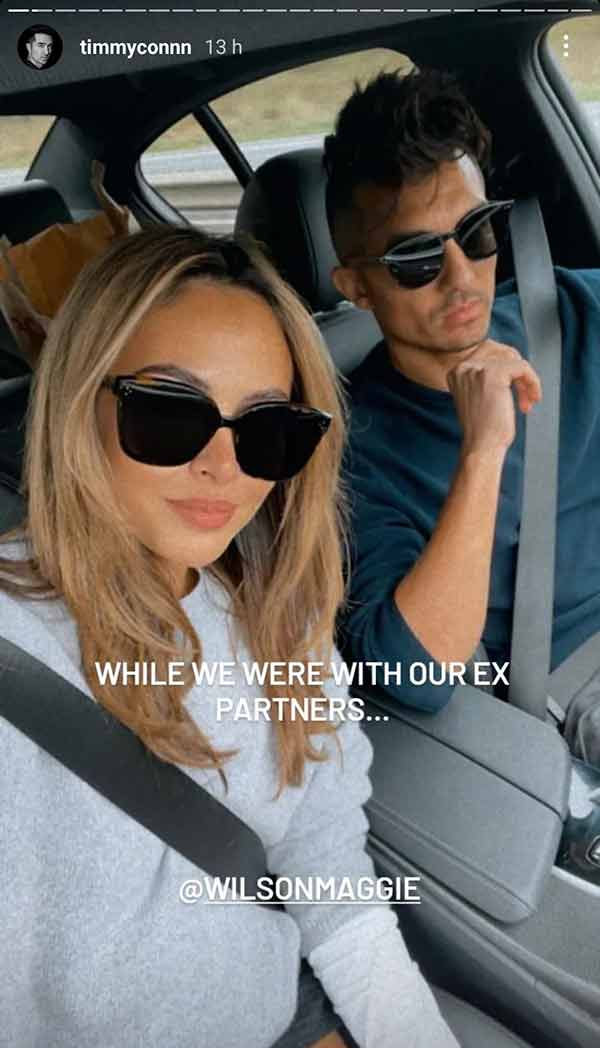 Speculations between Maggie and Tim's relationship reached a fever pitch when they started sharing photos of themselves together, following Maggie's announcement of split with her husband of almost 11 years in September 2021.
ADVERTISMENT - CONTINUE READING BELOW ↓
Recommended Videos
In July 2021, Maggie even posted a photo of her and ex-beau with Tim, who was with his then-partner Francesca Armstrong.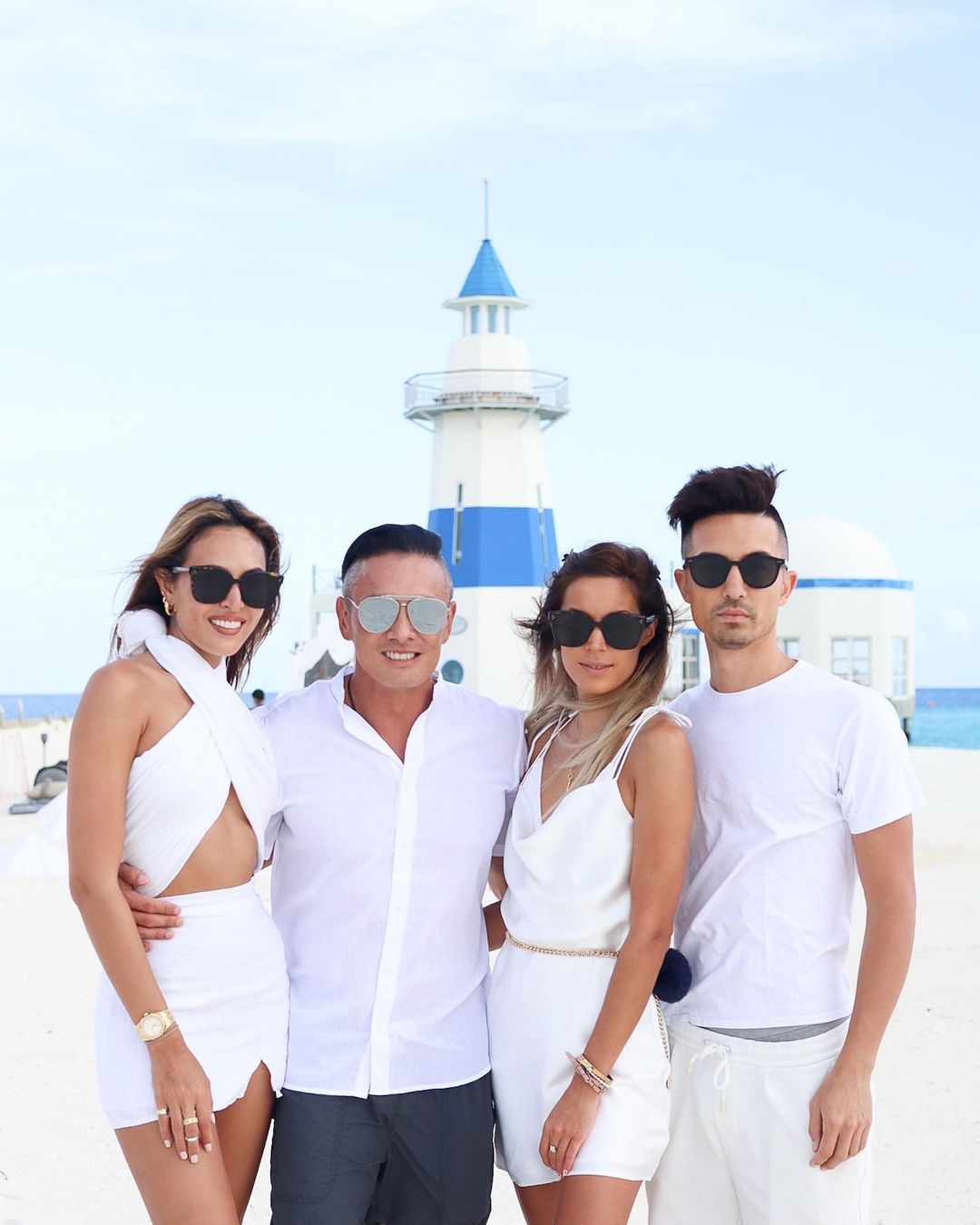 Continuing his Instagram stories, Tim happily answered followers' messages involving Maggie. He even shared that Maggie cooked adobo for him and that she has always been open to him about her love for her supporters.
ADVERTISMENT - CONTINUE READING BELOW ↓
The rumored couple appears to be in Manila nowadays, occasionally posting about their business engagements while in the city.
On December 7, 2021, Maggie captioned her photo with a meaningful message: "There are three things that cannot be hidden for long. The sun, the moon, and the truth. Soon!"
One netizen was quick to comment: "Time is the ultimate truth-teller," which Maggie didn't hesitate to agree with. "Indeed!" she answers back.
ADVERTISMENT - CONTINUE READING BELOW ↓
READ MORE ABOUT MAGGIE WILSON AND VICTOR CONSUNJI:
Maggie Wilson Announces Split With Victor Consunji: 'We Will Always Be Family'
Maggie Wilson Claims She Was Denied Access To Son Connor's Birthday Party Photos
Yikes! Maggie Wilson and Victor Consunji Reportedly *Avoided* Each Other At A Party
EXPLORE COSMO